Is This Latest Troll Movie Suitable for Children?
True Confession – I have not seen any of the Troll movies. Not the Trolls 2016 movie or the Trolls World Tour 2020 movie. I haven't even seen any of the television series television specials. Therefore, I am coming at this Trolls Christian Movie Review with fresh eyes. I will give you the necessary information before viewing this movie with your children.
Trolls is an animated franchise produced by DreamWorks Animation; this is the same studio that brought you The Prince of Egypt, Shrek, and The Bad Guys. Additionally, it is the third film in the Trolls Franchise.
Trolls Band Together Christian Review
Studio Synopsis
"…get ready for an action-packed, all-star, rainbow-colored family reunion like no other as Anna Kendrick and Justin Timberlake return for the new chapter in DreamWorks Animation's blockbuster musical franchise: Trolls Band Together.
After two films of true friendship and relentless flirting, Poppy (Anna Kendrick) and Branch (Justin Timberlake) are now officially, finally, a couple (#broppy)! As they grow closer, Poppy discovers that Branch has a secret past. He was once part of her favorite boy and phenomenon, BroZone, with his four brothers…"
My Synopsis:
Poppy is helping her Bergen friend, Bridget, prepare for her wedding to King Gristle. She is unaware that Branch has a secret past. When Branch's long-lost brother, John Dory, shows up during the wedding, he announces he wants to get all his brothers who were once part of BroZone back together to save their brother Floyd. 
Poppy is unaware that Branch was part of the boy band BroZone which is her favorite obsession.
Floyd is being held captive in a tiny diamond prison by Velvet and Veneer, the hottest new brother-sister band. The brothers rush to Mount Rageous to rescue Floyd, but only perfect harmony can free him from his captors. Can the brothers put aside their differences long enough to help Floyd?
Trolls Band Together Christian Film Review What Parents Want to Know
Language:
One use of "g-d," and an "oh my gosh." While there is very little in the way of language, there is plenty of sexual innuendos, which I detail below. A character is called a beautiful idiot.
Additionally, a character says they are about to "barf, pass out, and pee my pants" due to stage fright. A reference is made to when one of the characters was a baby, "sucking your thumb and pooping all over the place."
There are also phrases such as "junk in the trunk."
Finally, a bubble appears over a character's mouth with "X$@#!," and a bleep.
Violence:
One character angrily turns over a table.
A musical brother and sister, Velvet and Veneer, use a magical "perfume atomizer" that is as hard as a diamond to hold a troll captive. They spritz themselves with the device to give themselves talent. Each time they do this, they remove some of his energy.
The more they siphon energy away from the troll, the more translucent he becomes. Additionally, he becomes weaker and weaker.
Additionally, there are chase scenes throughout the movie.
There is a huge clown head that chomps his ugly teeth. This device is intended to kill whoever is on the conveyor belt.
Toward the movie's end, it looks as if Floyd has died. (Don't worry, he is still alive.)
Spiritual Content:
The groom says his bride is "like a beautiful angel sent from heaven."
Another character asks, "How's my aura?"
Sexual Content:
This is where Trolls Band Together falls short, in my opinion: Constant references to sex or adult situations fill this movie. For example, when discussing a crazy bachelor party the night before, they show characters "hung over."
The bride says, "I can't remember all my suitors," about her past.
After the minister pronounces the couple husband and wife, the bride jumps on the groom, knocks him to the ground, and kisses him. They are shown rolling around on the ground kissing.
While the bride and groom are on their honeymoon, the bride comments this is the "most romantic honeymoon I have ever been on."
Additionally, when both bride and groom are tied up, the bride says, "I didn't think we'd both find ourselves tied up on this honeymoon."
At one point, it appears they will be killed, and she says, "Would it be weird if we made out."
A troll who is married to a non-troll says she is a very tall soulmate, but they make it work. There is a sexual undertone in this discussion.
Song lyrics include the phrase, "I love the way you turn me on."
Poppy growls provocatively at Branch when he is singing. Furthermore, she says, "You look hot."
Additionally, Lizzo's "Good as H-ll" song is in the end credits, but I did not hear the lyrics in the movie. In fact, I can't even tell you when the song was played.
Finally, there is typical girl behavior regarding boy bands, such as fainting and swooning over them. One of the brothers is the heartthrob and flashes his abs. Another brother wears just "underwear-like" briefs called "Thunder drawers." These used underwear are pulled out to track their brother.
Other Adult Content:
A character says to a character getting married, "You still have time to run." Honestly, this is one of my biggest pet peeves. As a society, we speak so poorly about marriage.
Deception:
Branch doesn't tell Poppy about his past, having siblings, and being part of a boy band. Additionally, it appears her father has kept secrets from her, too.
Positive Content:
The best part of this movie is the family theme. "Family is always worth it." Poppy doesn't understand how Branch can turn his back on the family because she would do anything to have a sibling.
Additionally, perfect family harmony doesn't happen, but despite not finding perfection, they find that family doesn't have to be perfect. They can fight and find a way to forgive one another for their imperfections.
Trauma:
At one point in the movie, Branch asks Poppy, "Aren't you going to leave me like everyone else does?" This is the result of childhood trauma and being left alone after BroZone broke up. Branch was little when this happened and, as a result, does not open up and share his past with Poppy. This is an excellent example of how trauma develops.
For Christian healing and how to overcome childhood trauma, visit Body Harmony.
Christian Review of Trolls Band Together – My Viewing Recommendations
This is DreamWorks. This is the company that brought us Shrek and The Boss Baby, but it is now how many years later. Hollywood hasn't gotten better, and I suspect it will get worse as the years go on.
While girls who have grown up with NSYNC, Boys II Men, One Direction, New Kids on the Block, and the Backstreet Boys will want to take their kids to see this movie, I caution against having younger viewers see this film.
Furthermore, I am well aware that the movie's target audience is younger viewers but there is just too much adult content interspersed.
First, I am a conservative Christian who aims to please God and not an audience. Furthermore, I know that many Christian websites will say this is a great family movie. However, it falls short. Glitter, dancing, rainbows, and hugging can't make up for the content and sexual suggestions that shouldn't be shown to kids.
Finally, there is a line in the movie that says, "The world is different than it used to be," and I wholeheartedly agree. While in the movie they are saying that things have changed in a positive way, as Christians, we know that the world is not changing for the better. This world is not our home and as the world becomes less godly, it is our job as parents to guard our children's eyes, ears, hearts, and minds even more.
About the Movie Trolls Band Together:
Rating: PG for some mild rude and suggestive humor
Release Date: November 17, 2023
Runtime: 1 hours, 31 minutes
Genre: Family/Comedy
Studio: DreamWorks Animation
Director: Walt Dohrn, Tim Heitz
Based on Good Luck Trolls by Thomas Dam
Screenplay by: Elizabeth Tippet
Produced by: Gina Shay
Edited by: Nick Fletcher
Music by: Thomas Shapiro
Distributed by: Universal Pictures
The Cast of Trolls Band Together
Poppy voiced by Anna Kendrick
Branch voiced by Justin Timberlake
Baby Branch voiced by Alan Kim and Iris Dorhn
Viva voiced by Camila Cabello
Bridget voiced by Zooey Deschanel
Velvet voiced by Amy Schumer
Veneer voiced by Andrew Rannells
Tiny Diamond voiced by Kenan Thompson
Mr. Dinkles voiced by Kevin Michael Richardson
Ablaze voiced by Joey Fatone
Brandy voiced by Patti Harrison
John Dory voiced by Eric André
Spruce voiced by Daveed Diggs
Crimp voiced by Zosia Mamet
King Gristle Jr. voiced by Christopher Mintz-Plasse
Guy Diamond voiced by Kunel Nayarit
Clay voiced by Kid Cudi
Floyd voiced by Troye Sivan
Cooper voiced by Ron Funches
Prince D voiced by Anderson Paak
Rock Climbing Instructor voiced by Roger Craig Smith
Miss Maxine voiced by RuPaul Andre Charles
Satin and Chenille (twins) voiced by Icona Pop
King Peppy, Cloud Guy, and The Interdimensional Hustler Traveler voiced by Walter Dohrn
Grandma Rosiepuff voiced by GloZell
Frequently Asked Questions:
Where can I watch Trolls Band Together?
Trolls Band Together had its theatrical release on November 17, 2023. When it is available for streaming, it will most likely be available on Netflix or Peacock.
Is there an end-credit scene for Trolls Band Together?
No. There is no end-credit scene. Although, there is a line spoken right at the end of the credits.
Is there LGBTQ+ Content in Trolls Band Together?
There is no explicit LGBTQ+ content in Trolls Band Together. RuPaul Charles (an American drag queen) plays the role of Miss Maxine who is a minister/priest and performs a marriage ceremony.
Additionally, there is a rainbow banner.
Will Trolls Band Together stream on Disney+?
No. Trolls Band Together will not stream on Disney+. It is a Universal Studios picture and not a Disney (or their affiliates) film.
Will Trolls Band Together stream on Peacock?
Trolls Band Together may be streaming on Netflix or Peacock in the future.
How much did it cost to produce Trolls Band Together?
Production costs are estimated at $95 million.
About Trolls Band Together Soundtrack:
The album was primarily produced by Justin Timberlake, Mike Elizondo, and composer Joseph Shirley.
NSYNC "Better Place" is a new song. This original single produced for the film celebrates boy bands.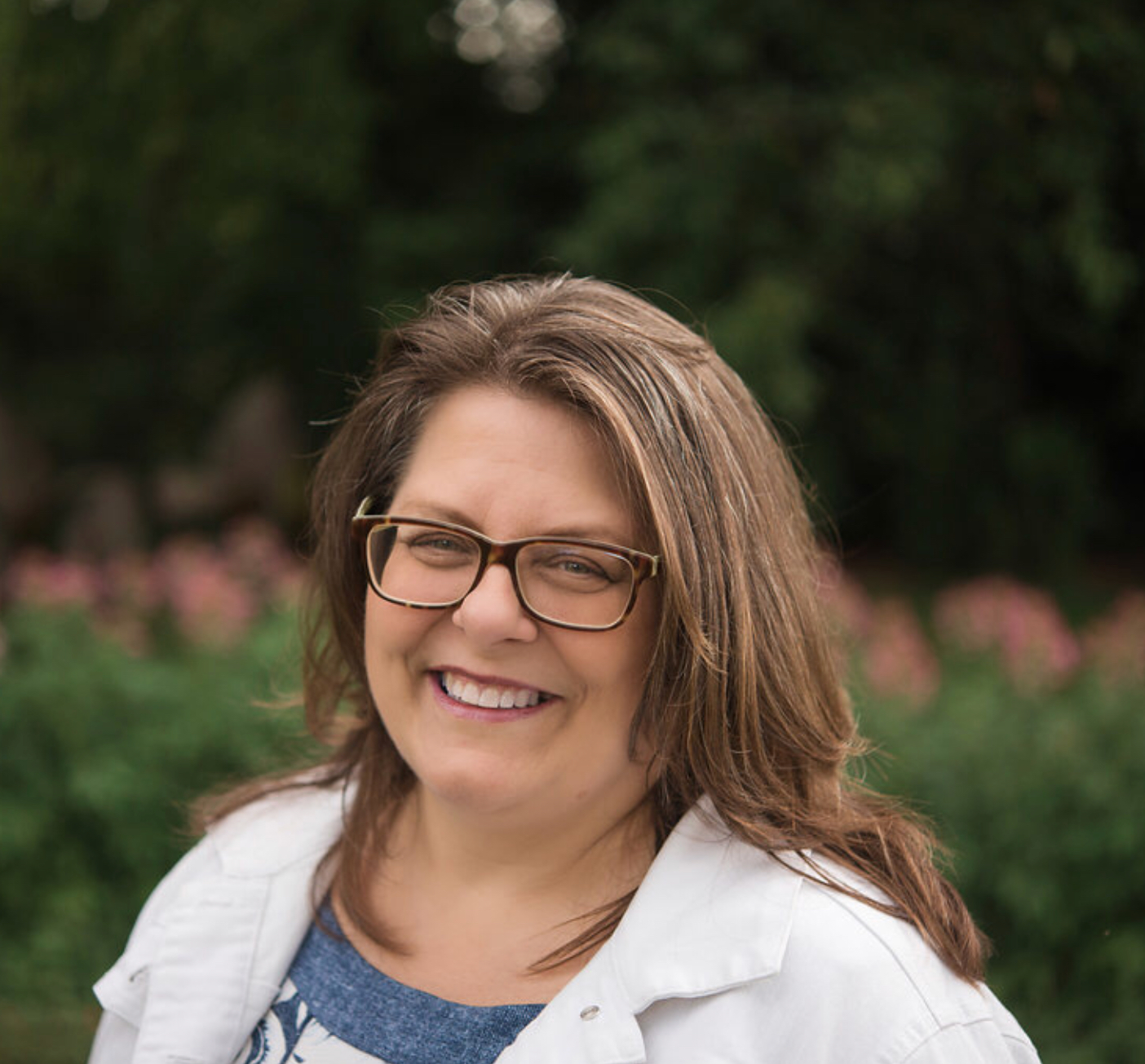 Homeschooling mom – 30 years and counting
Autism Mom
Movie reviewer/Travel blogger
Disney enthusiast