Walt Disney Pinocchio movie Poster
HOMESCHOOLING WITH DISNEY'S PINOCCHIO MOVIE 
Have you dreamed of a different way to homeschool? I have been using Disney movies to teach my children, and below I will give you some quick ways to do homeschooling with the movies utilizing Disney's Pinocchio. At the end of the page, I also share with you a link to my homeschooling curriculum. You too will be able to do Homeschooling with Disney's Pinocchio Movie.
Disney's Pinocchio: Synopsis of Book 
Walt Disney's Pinocchio is a tale based on the book, The Adventures of Pinocchio, by Italian writer Carlo Collodi. The book is a collection of short stories that was originally released in a child's magazine in 1881 and 1882. At the end of the series, Pinocchio dies, but Collodi's publisher encouraged him to change the story and additional chapters were added before it was published. It was compiled and published in book format in 1883. 
Disney's Pinocchio: Differences Between the Book and Movie
While there are many similarities between the book and the movie, there are also many differences. The story and movie both are about a puppet whose nose grows when he lies. He wants to be a real boy, however, as much as he wants to be "good", he continually makes the wrong choices. In the end, he does become a real boy.
While the story is greatly praised by many, I found it to be bizarre. Oddly enough, once again, I enjoyed the Walt Disney movie version. Walt seemed to have a knack for taking these off-the-wall stories and improving on them. I personally have always seemed to like books better than their movie counterparts, but then I was not comparing Walt Disney's works against the written word.

In both the story and the book, the toymaker, Gepetto makes a puppet and names it Pinocchio. When Pinocchio lies, his nose grows. The puppet has trouble following rules and seems to be drawn to people that cause him grief. In addition, he wants to take the easy way out and is always looking to have fun and make money effortlessly. When confronted, he lies and then promises to change his ways.
The differences between the book and the movie are much greater than I expected.
PINOCCHIO: THE BOOK VERSUS THE MOVIE
In the book:
The story begins with a block of wood. This block belongs to a man named Master Cherry and the block of wood talks. Gepetto acquires the wood from Master Cherry and makes Pinocchio. One difference between the story and movie is when Pinocchio meets "the talking cricket", he throws a hammer at him and the cricket is killed. The Blue Fairy is referred to as The Blue Child and loves Pinocchio like a sibling. Later the Blue Child is grown and becomes Pinocchio's "mama". Additionally, Pinocchio is turned into a donkey and sold to street performers. While performing, he becomes lame and is sold to a man who wants to use his hide for a drum. However, the man ties a rock to him to drown him but when Pinocchio comes out of the water he is a wooden puppet again.
Walt Disney's movie
The movie begins with Gepetto completing the finishing touches on his puppet. He wishes that he could have a real boy. After Gepetto goes to sleep, the Blue Fairy appears and grants Gepetto's wish by turning the puppet into a wooden boy. Jiminy Cricket's job is Pinocchio's conscience to help him make wise decisions. Disney's version of Pinocchio seems more naive and makes foolish choices, but not because he is "bad". When Pinocchio begins to turn into a donkey, Jiminy Cricket helps him escape after only his ears and tail appear. Then Pinocchio goes searching for the whale to find his Papa and is swallowed. Finally, he finds Gepetto in the belly of the whale and helps him escape. One of the big differences in the movie is the use of adorable characters such as Figaro, the cat, and Cleo, the fish.
MOVIE REVIEW:
Walt Disney's Pinocchio was released on February 7, 1940, and was the second full-length animated movie by Walt Disney. The rating on this movie is G. However, just like Snow White, there are darker elements of this movie. Some people object to the dancing girls (they are marionettes), and smoking, drinking, and Pinocchio being locked in a cage. However, the moral value of this movie cannot be dismissed. Pinocchio gets himself into trouble by running with the wrong crowd, trusting strangers, and not obeying his father. In addition, I think it is important to point out to children that there is not a blue fairy that will save you if you are caged and held captive. Another scene that may frighten some children is when the boys turn into donkeys. 
MY RECOMMENDATION:
The classic nature of this film makes it a must see in my book. It also has such a great teaching component (the dangers of strangers, smoking, drinking, etc.). Plus the historical significance is so important when you are trying to learn about films. Disney's animation and filmmaking is so amazing when you look at films of this era. And to fully appreciate how far we have come in filmmaking, it is important to see where it all began.
Theme Parks:

Amusement Park Rides
In Disneyland, CA, there is a dark ride called Pinocchio's Daring Journey. 

Disney Restaurants inspired by Pinocchio
Walt Disney World and Disneyland, CA, have quick-service restaurants located in Fantasyland. The Pinocchio Village Haus is based upon the movie and depicts an Italian village atmosphere which features many of the characters from the movie.

Character Meet and Greets
Pinocchio and Gepetto can be found in both Disneyland, CA, and the Walt Disney World Resort, FL. Jiminy Cricket and Gideon are found at the Walt Disney World Resort. Foulfellow makes occasional appearances in Disneyland, CA.
Stromboli and the Blue Fairy are unlikely to appear. The Blue Fairy may appear in parades.
All rides, parades, and characters are subject to change. Check your Disney Times Guides for Character Meet & Greets.
HOMESCHOOLING WITH DISNEY'S PINOCCHIO MOVIE TIE-INS:
Character Training
Lying versus telling the truth and Consequences of lying: Pinocchio's nose grows and the Blue Fairy says in the movie, "A lie keeps growing and growing until it's as plain as the nose on your face". When your lies are found out people will not trust you.
Another important lesson is Keeping your word: Pinocchio repeatedly says he will go to school and never goes.
One of my favorite lines in the book is, "You know we must all help each other in this world". Talk about helping one another. There were plenty of instances in the book where Pinocchio receives help and it eventually changes his life.
Geography
The setting for Pinocchio is the Tuscan area of Italy.
Science
Categorize living versus non-living items – A tree is living; a block of wood is non-living. Draw pictures or cut pictures out of magazines and make a collage of living and non-living items.
Study crickets (insects) and their habitats, their diet and how they chirp.
Creative Arts
Make puppets or marionettes. Draw Pinocchio. Make a Pinocchio paperweight out of wood.
English
The Adventures of Pinocchio is fiction. Explain that a fictional story is not true. However, some fictional stories have elements of truth or may be set in a time period with real people.
Pinocchio was a serial publication. Have your child write a short story and every day add to it, or read a chapter of Pinocchio each day and have your child verbally tell you an ending to the story each day.
Compare and contrast the book versus the movie.
Snack and Additional Fun
Play Which Pinocchio Character are You?
Make Pinocchio cookies
TO ACCESS OUR FREE ONLINE LESSON PLANS UTILIZING DISNEY MOVIES CLICK HERE!
Thanks, Patty @ A Mother's Random Thoughts
Sources: Disney.Wikia.com Pinocchio.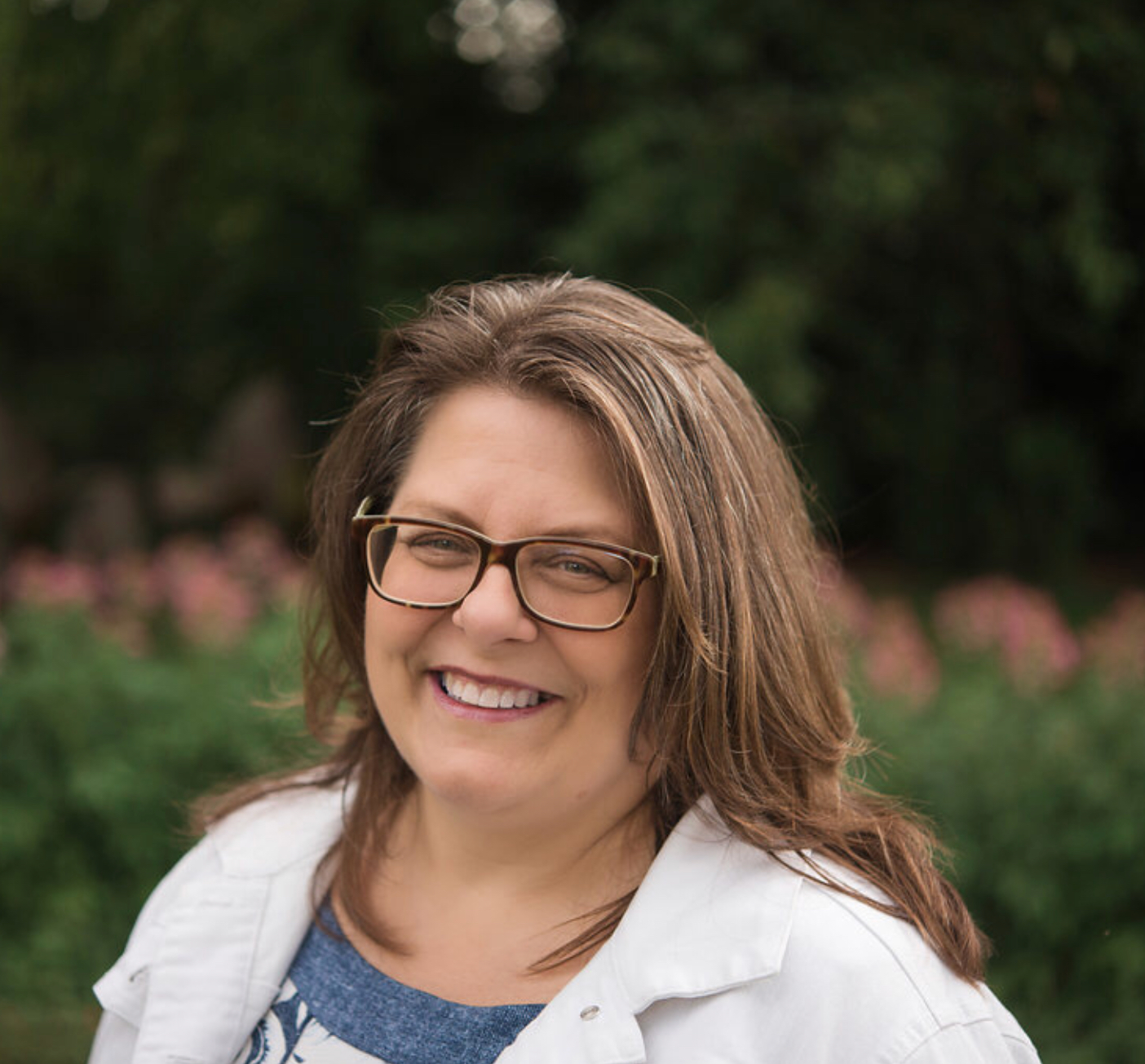 Homeschooling mom – 26 years and counting
Autism Mom
Movie reviewer/Travel blogger
Disney enthusiast