Ocean's Eleven meets Fantastic Mr. Fox and Zootopia
Sometimes we think we can tell the "good guys" from the "bad guys," but most often it is not as easy as what the external shows. That is true with films too. Sometimes we see a trailer and have certain expectations, and then find that the movie was better or worse than we were led to believe. DreamWorks The Bad Guys Christian Movie Review will give you, as the parent, information regarding content before watching this film.
Additionally, I will let you know my overall viewing recommendation and teachable moments within this film. To find out how I do movie reviews, read MORE!
DreamWorks The Bad Guys Christian Movie Review Synopsis:
"Nobody has ever failed so hard at trying to be good as The Bad Guys."
From DreamWorks "In the new action-comedy from DreamWorks Animation, based on the New York Times best-selling book series, a crackerjack criminal crew of animal outlaws is about to attempt their most challenging con yet—becoming model citizens. Never have there been five friends as infamous as The Bad Guys—dashing pickpocket Mr. Wolf (Academy Award® winner Sam Rockwell, Three Billboards Outside Ebbing, Missouri), seen-it-all safecracker Mr. Snake (Marc Maron, GLOW), chill master-of-disguise Mr. Shark (Craig Robinson, Hot Tub Time Machine franchise), short-fused "muscle" Mr. Piranha (Anthony Ramos, In the Heights) and sharp-tongued expert hacker Ms. Tarantula (Awkwafina, Crazy Rich Asians), aka "Webs."
SYNOPSIS
The plot is based on a gang of bad guys (who happen to be friends). These friends plan heists and live the bad life that they happen to enjoy. Mr. Fox (I could not stop thinking of Fantastic Mr. Fox) is the leader of the Bad Guys. Ms. Tarantula is a tech hacker. Mr. Snake acts as the lookout and can even be used in place of a rope.
They plan small heists and get away with it each time. But can Fox, Shark, Tarantula, Piranha, and Snake plan the ultimate heist of stealing The Golden Dolphin which is an award given to the best citizen?
However, to be successful, the band of friends needs to pretend to reform with the help of a "good guy" guinea pig philanthropist Professor Rupert Marmalade IV (Richard Ayoade, Paddington 2).
What Parents May Want to Know
The Good:
DreamWorks The Bad Guys is a fun animated comedy that is witty, snarky, and delightful. While this movie is similar to what we have seen in the past, it is a cute twist on an age-old storyline of the bad guy turning good.
The CalArts style is employed in this film which is overly simplistic. The animals are humanlike, and the humans are odd-looking. The CGI is better than in many films.
Please keep in mind that I list things that I do not find personally objectionable. However, I try to list anything that any parent may not want their child to see or hear.
Language:
While the language is mild, there are instances of replacement words used in place of expletives such as "fudge." The phrase "get the pack out of here" is said.
There were a couple of times that I thought "h-ll" might have been used, but the phrase was uttered in such a way that I couldn't be sure.
OMG is said. The phrase, "I hate you guys the least" is spoken. Holy Moly is uttered. A person is called a sucker.
An acronym is found on a wall. "S.U.C.M." Super Ultra Crazy Max? It was on the screen for such a short time. Drop me a comment if you caught what the letters stood for.
Violence:
This film is full of animated violence. No one is killed despite bombs, explosions, high-speed car chases, kicking, punching, and mobs of animals overtaking people and vehicles. Some animals are tied up and shown being lowered into a pit of moving blades. They are rescued at the last minute.
Additionally, there is robbery, jewelry theft, pickpocketing, and a big heist is planned.
Finally, in the violent category, the snake does ingest other animals and a guinea pig is run over, but appears to be uninjured.
Sexual Content:
2 times male animals lose their pants and are standing in boxer shorts.
The shark (Mr. Shark) is dressed as a woman for the purpose of disguising himself to pull off the heist. While people may consider it "cross-dressing," it is never implicated to be that.
Spiritual Content:
References to Mother Teresa and a "Good Samaritan" award. Additionally, forgiveness is discussed.
One character mentions meditation. Another character asks, "Is this heaven?"
Guinea pigs have glowing eyes that look possessed. (It is caused by a mind control device).
Other Content:
One character releases massive amounts of gas when he is nervous.
A rock is said to look like a butt. There are plenty of butt jokes.
One character pretends to go into labor to cause a distraction. A drink is thrown on the ground to implicate "water breaking."
There are glasses with alcohol such as wine and martini glasses. A bottle of champagne is opened.
A character is told to wear clean underwear.
The governor is a female fox – she has an eyebrow piercing.
A comment is made about climate change.
Teachable Moments: DreamWorks The Bad Guys Christian Movie Review
Bible:
The words we speak about people (our children, family, friends, and even strangers) have the ability to impact their lives. The "Bad Guys" were never given a chance to be good. Society expected them to be bad so they took on the life of crime. What does the Bible say about our words?
Social Studies:
Stereotypes: This movie is full of stereotypes. A stereotype is a widely held belief. It can be positive or negative and is overgeneralized. Example: Asian Americans are highly intelligent. Women are emotional. However, not all stereotypes are about people. We might believe that everyone gets sick on a cruise or French people are rude. Many times stereotypes are harmful. Discuss stereotypes.
Crime Doesn't Pay: While much of this movie shows the bad guys getting away with crime and they enjoy doing so. They are rich, dress snazzy, have fun, and outrun the cops. In the end, they do spend time in jail. However, they make simple pickpocketing look fun.
English and Language Arts:
Foreshadowing: What is foreshadowing? It is a warning or indication of a future event. When used in a book or movie, it indicates something that will happen in the future.
At the beginning of the movie, there is a newspaper with the headline "Meteorite on Display." This information points to a future event.
Science:
First, start by studying the animals in the film. Geography – locate where each animal lives and the type of habitat.
Nature Versus Nurture: Are bad guys born or made? This is a lifelong debate. The bad guys are born into a life of thievery just because of who they are. Mr. Wolf is automatically the bad guy in every storybook – Little Red Riding Hood, The 3 Little Pigs with the Big Bad Wolf, and The Gingerbread Boy (eaten by the wolf).
Mr. Shark has his own set of horror stories such as Jaws. Ironically, the author of Jaws says he regrets portraying sharks in such a bad light which resulted in them being hunted and killed in obscene numbers.
Whenever Mr. Wolf does something good he gets a tingly feeling in his tail and his tail wags. It occurs when he feels good such as when he performs good deeds.
Art:
There is a piece of art in the movie that is made from trash. In fact, Mr. Wolf and Governor Diane Foxington (the fox) discuss the piece of art that sits outside the building where they are hosting the Good Samaritan Awards. Wolf believes the statue is trash, however, Foxington says, "I think it's about perspective." When they view the sculpture from a different angle (the shadow the statue makes on the building), you see a swan.
One idea is to go to an art gallery (or get a book from the library) and have everyone share what they see in a sculpture or painting. How does a piece of art make you feel? Expect everyone to have a different perspective. This is an important lesson for children to learn. What one person loves another may hate.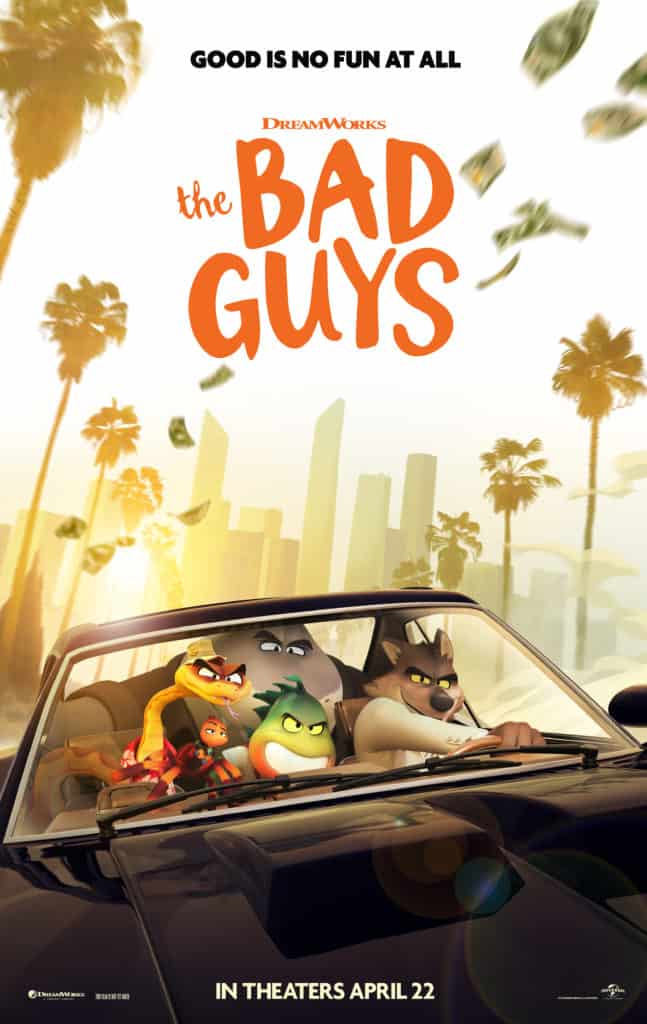 Viewing Recommendations for The Bad Guys Christian Movie Review
While this movie is mild by today's standards, there may be things that bother small children. My age recommendation is ages 7 and up. In fact, I do think younger children may be upset by the snake eating hundreds of guinea pigs or the glowing eyes of the guinea pigs.
Furthermore, items that were once considered funny in Looney Tunes cartoons such as Bugs Bunny dressing as a woman are now a touchy subject matter for some families.
Notable line
Diane Foxington: …This is a chance to write your own story. To find a better life for you and your friends."
Movie Info and MPAA Rating
Release Date: April 22, 2022
Rating PG for action and rude humor
Runtime: 1 hour, 40 minutes
The Bad Guys is an animated Adventure Comedy
Tagline: Good is No Fun at All
Cast of The Bad Guys
Director: Pierre Perifel
Producer: Damon Ross, Rebecca Huntley
Executive Producer: Aaron Blabey, Ethan Cohen, Patrick Hughes
Mr. Wolf Sam Rockwell
Mr. Snake Marc Maron
Mr. Shark Craig Robinson
Mr. Piranha Anthony Ramos
Ms. Tarantula Awkwafina
Professor Marmalade Richard Ayoade
Diane Foxington AKA The Crimson Paw Zazie Beetz
Tiffany Fluffit Lilly Singh
Police chief Misty Luggins Alex Borstein
Old Lady Barbara Goodson
Frequently Asked Questions:
Is The Bad Guys streaming anywhere?
The film releases on April 22, 2022 into theaters. Eventually, the film will stream on Peacock, the NBC Universal Streaming Service. Eventually, it is set to stream on Netflix. Dates have not been announced at this time.
Where Can I watch The Bad Guys?
Currently, Dreamworks The Bad Guys is only in theaters.
Is The Bad Guys movie on Disney+?
No, The Bad Guys is a Dreamworks movie and not a Disney movie. At one point, Walt Disney Studios and Dreamworks had a distribution agreement, but that ended in 2016.
Who is the leader of The Bad Guys?
Mr. Wolf (voiced by Sam Rockwell) is the leader of the Bad Guys gang.
Is The Bad Guys movie based on a book?
Yes, the movie is based on the Scholastic book series by Aaron Blabey. These books (graphic novels) are aimed at books and girls 6-10 years old. Reading levels: Grade 2-5. Additionally, they are the #1 New York Times best-selling children's book series.
In the book, Mr. Piranha is from Bolivia.
The DreamWorks logo has Mr. Wolf climb to the moon with a grapple gun to replace the fisher boy in the logo.
In the books, Mr. Wolf's first name is Moe.
What animals wear pajamas in the film?
Mr. Wolf wears a sheep pajama references the phrase "a wolf in sheep's clothing. He is literally (at that point in the film) a wolf in sheepskin.
Mr. Snake wears unicorn pajamas.
Miss Taranatula wears blue cat pajamas.
Mr. Piranha wears bear pajamas.
Mr. Shark wears purple walrus pajamas
What is the references to George Clooney?
Mr. Wolf: Time to launch the charm offensive.
Mr. Shark: oh yeah! The full Clooney
Is Mr. Wolf played by George Clooney?
Unfortunately, Mr. Wolf is not George Clooney. However, the director said, "Wolf was supposed to be that kind of charming guy, and the usual suspect would have been George Clooney."
What city does The Bad Guys take place?
There is a map shown during the movie. While it seems that the map is of San Diego, it appears to be set in Southern California (potentially Los Angeles or San Diego).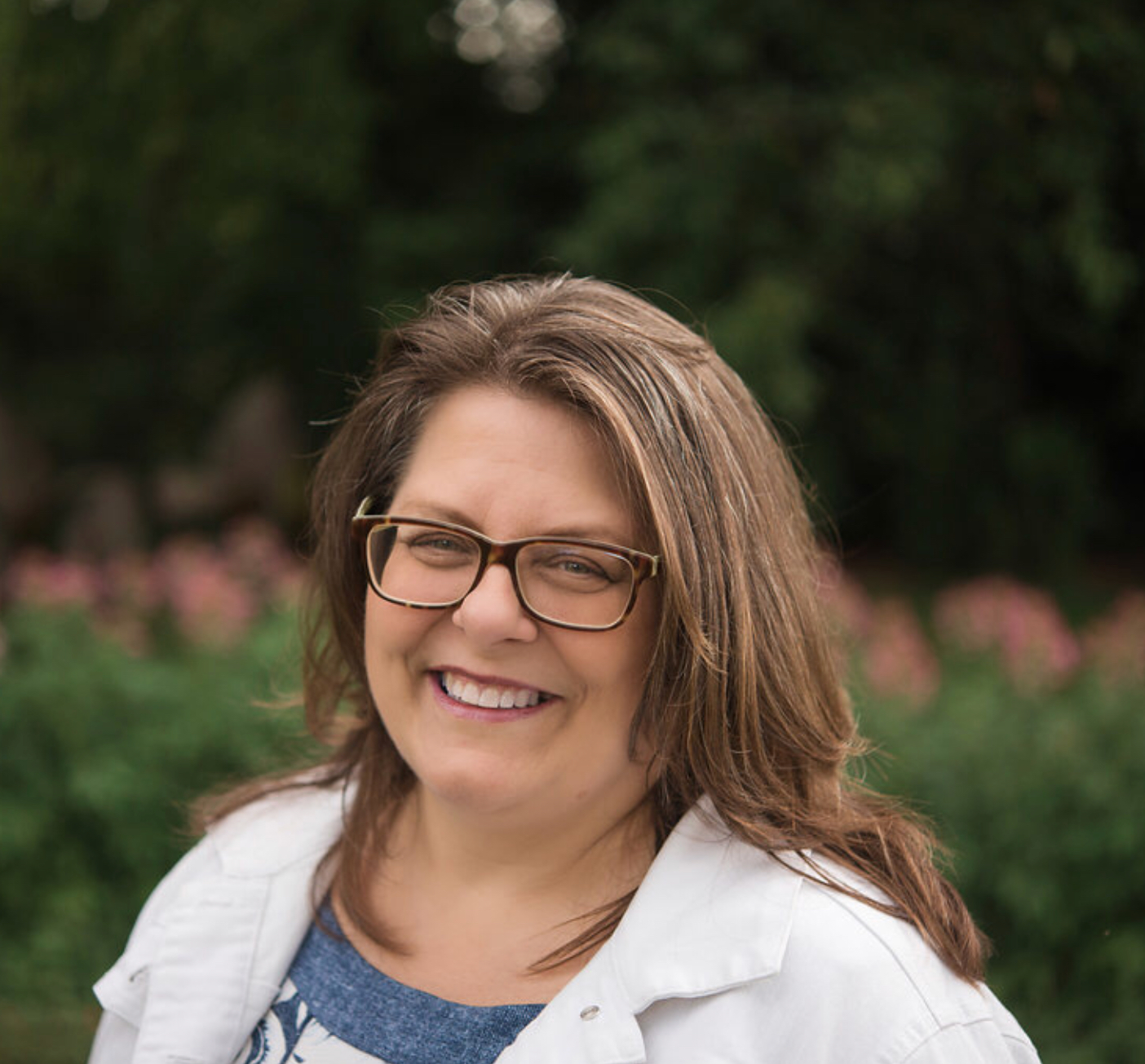 Homeschooling mom – 30 years and counting
Autism Mom
Movie reviewer/Travel blogger
Disney enthusiast