Is it a Good Plan for Disney to Continue to Recycle Movies and Shows
The Santa Clauses Season One begins twenty-eight years in the future. It is based on The Santa Clause films. Santa Claus, Mrs. Claus, and their two children are living in the North Pole. Their kids have never seen anything outside of the North Pole. For the Santa Clauses season one Christian Movie Review, I will give you the information you need before viewing season one with your children.
The Santa Clauses Season One Christian Review
Studio Synopsis: The Santa Clauses Episode 101 – "Chapter One: Good To Ho"
Scott Calvin is back! After being Santa Claus for nearly thirty years, he's as jolly as ever. But as Christmas declines in popularity, so does his Santa magic. Scott struggles to keep up with the demands of the job, as well as being there for his family. Upon discovering there is a way to retire from his post, Scott considers stepping down as Santa Claus and finding a worthy successor so that he can become a better father and husband.
My Synopsis:
Twenty-eight years have passed since Scott Calvin has become Santa Claus. He now has two teenage children. Furthermore, he begins to lose his Christmas magic. He finds out he can retire if he finds a replacement.
Language:
One use of "oh my g-d," and "oh soot." I actually sounded like "oh sh-t."
Violence:
Santa his his head on a fireplace. Another elf vomits "glitter."
A man is electrocuted. He lives but is "injured."
Santa falls off a roof.
Other Content:
Someone says, "The World is different. People are disconnected." This is truth! How can we reconnect with one another?
Adult Content:
Santa is talking about his magic failing. Mrs. Claus responds, "This is when people your age slow down." The entire conversation had the implication of male sexual dysfunction. However, that will go over most children's heads.
Santa and Mrs. Claus kiss.
The Santa Clauses Episode 102 – "Chapter Two: The Secessus Clause"
My Synopsis:
In Episode Two, Scott learns about the Secessus Clause which allows him to pick a replacement Santa Claus.
Violence:
In the beginning of the episode, Scott Calvin is lying on the ground. It is believed he is dead.
Furthermore, a drone crashes into an office window and hits a man in the face.
A sleigh crashes in the woods.
Carol (Mrs. Claus) shakes her head to let her hair down, and bobbie pins go flying around the room.
Other Content:
Glitter is used to cause people to fall asleep like a drug. It is also used for people to forget what happens.
Studio Synopsis: The Santa Clauses Episode 103 – "Chapter Three: Into the Wobbly Woods"
Scott interviews potential Santa candidates while the family gets ready to leave. Simon Choksi, one of the candidates, brings his daughter, Grace, with him to the North Pole. During Simon's interview, Sandra and Grace go missing. In finding their daughters together, Scott realizes Simon is the best choice to take the coat.
My Synopsis:
Scott Calvin and his family begin packing to leave the North Pole, and he also interviews candidates for the new Santa Claus.
Language:
Oh my g-d is spoken. Additionally, a song is said with the phrase, "my g-d."
Another person says, "I'm getting too old for this shift." The phrase "fudge-it cuts" is made. It is a play on budget cuts, but they are talking about cutting fudge.
Spiritual Content:
La Befana appears in this episode. She is the Christmas Witch. In Forklore, La Befana is a Christmas witch in Italy who gives gifts to the kids.
When Scott is leaving the North Pole, the elves hold up a sign that is supposed to say, "Love You Santa." However, it says, Love You Satan.
Studio Synopsis: The Santa Clauses Episode 104 – "Chapter Four: The Shoes Off the Bed Clause"
Scott adjusts to life in Chicago, unsure what his identity is now that he is not Santa. Meanwhile, Simon settles in at the North Pole. He learns he can use Santa's delivery system year round for his e-commerce company, but in doing so he further diminishes Christmas spirit. Scott and the family get ready to spend their first Christmas together, but before they can, Scott is met by an unexpected visitor.
My Synopsis:
Scott and his family are now living in Chicago. Carol is enjoying her life outside of the North Pole. Meanwhile, Simon takes over as Santa and implements all year delivery eliminating the need for Christmas.
Language:
Oh my g-d and oh g-d are spoken.
Violence:
A girl jumps on a runaway horse to control it.
Spiritual Content:
A comment is made about a "Buddhist thing."
An elf visits the Christmas witch.
Other Content:
Carol has struggled with being the "faceless" woman behind Santa in the past and now is excited to be back in a role that she feels she has some control.
Throughout this episode several comments are made about men such as, "Men. Am I right!" A male elf doesn't come home, and a comment is made about how he doesn't stay out all night unless he has been "hitting the cocoa bar."
A discussion between Scott and his son transpires about the fact that he hasn't kissed his girlfriend yet.
Deception:
The new Santa rips up a letter that one elf left to another. Additionally, he lies and treats the elves poorly.
Studio Synopsis: The Santa Clauses Episode 105 – "Chapter Five: Across the Yule-verse"
Scott is taken to the Yule-verse where he learns the truth about how he came to be Santa. Meanwhile things at the North Pole get worse as more elves disappear and Christmas spirit is all but destroyed. Scott returns from the Yule-verse and, with Noel, heads back to the North Pole to save Christmas. Before he can, he is quickly captured by Simon. Carol, Cal and Sandra race back to the North Pole to help Scott.
My Synopsis:
Bernard returns to help Scott realize that he wasn't supposed to leave the North Pole. He takes Scott into the Yule-verse to meet the past Santas.
Language:
Oh g-d is spoken. Furthermore, some one makes a comment about "kicking Santa butt." And "holy Santa," is said.
Violence:
Santa is put in a jail cell.
Spiritual Content:
The rosary (Catholic prayer beads) is a gift for Sister Mary. Additionally, Saint Nicholas is part of this episode. He talks about how Santa was all about giving. His magic generated the elves.
A person talks about being "specifically chosen for this time."
Studio Synopsis: The Santa Clauses Episode 106 – "Chapter Six: A Christmas to Remember"
The Calvins race against Simon to find the Santa coat in order to save Christmas. Simon realizes the error of his ways and steps aside to let Scott be Santa again. The elves return and everyone hustles to get this year's Christmas deliveries pulled off in time. Scott takes his family on the delivery run, then they return to retake their place as the first family of the North Pole.
My Synopsis:
Simon gives up his role of Santa, and Scott takes over. However, his entire family helps deliver Christmas gifts this year.
Language:
La Befana says, "Son of a biscotti."
Violence:
A boy hits his head on a door frame twice. Additionally, an elf attacks another Santa. Drones aim lasers at a man. Furthermore, Carol fights with large tin soldiers.
A wife elf hits her husband.
Spiritual:
La Befana (The Christmas Witch) is again part of the show. 
There is a lot of magic throughout these episodes. In Episode 6, the elves magically return.
Other Content:
Scott's son kisses his girlfriend.
The Santa Clauses Season One Christian Review – My Viewing Recommendations:
I wanted to love The Santa Clauses. Since I really liked the original movie, I had high hopes for this new series. However, The Santa Clause 3 is on my list of the worst Christmas movies. 
Overall, this series is entertaining, but it isn't funny. I have detailed potentially objectionable content above. There is "magic" throughout these episodes including a Christmas witch. While I had expected this series to embrace the real meaning of Christmas, it fails to do that. But giving is stressed as being more important than receiving presents. 
If you are against magic and the Christmas witch will bother you, steer clear of this show. Additionally, there are great Christmas classic shows that are much better than The Santa Clauses Season One.
About The Santa Clauses Season One:
Rating: TV-PG
Release Date: November 16, 2022-December 14, 2022
Runtime: Each episode is 33 minutes
Genre: Family
Created by Jack Burditt
Producer: Jack Burditt
Editors: Arge O'Neal, Christine Kim, Dean Pollack
Music by: Ariel Rechtshaid
Cast of The Santa Clauses Season One (2022)
Tim Allen as Scott Calvin/Santa Claus
Elizabeth Mitchell as Carol / Mrs. Claus
Elizabeth Allen-Dick as Sandra
Austin Kane as Cal
Kal Penn as Simon Choksi
Rupali Redd as Grace Choksi
Devin Bright as Noel
Matilda Lawler as Betty
Isabella Bennett as Edie
Ruby Jay as Riley
Shasta Knight as Crouton
Liam Kyle as Gary
Laura San Giacometti as La Befana
Isaac Wang as HugoMia Lynn Bangunan as Ponton
Latarsha Rose as Olivia
David Krumholtz as Bernard
Eric Lloyd as Charlie
Casey Wilson as Sara
Peyton Manning as Peyton Manning
Jim O'Heir as Santa
Miya Czech as Doc Martin
Jerry Lambert as Philip
Sofia Gonzalez as Marie
Mitch Poulos as St. Nicholas
Nico Bustos as Asher
Susan Leslie as Principal Vivian
Frequently Asked Questions:
Where can I watch The Santa Clauses Season 1?
The Santa Clauses Season One is streaming on Disney+.
How many episodes are in Season One of The Santa Clauses?
There are six episodes in Season One of The Santa Clauses. These include:
Season One: Episode One: Good to Ho
Episode Two: The Secessus Clause
Episode Three: Into the Wobbly Woods
In Episode Four: The Shoes Off the Bed Clause
Episode Five: Across the Yule-Verse
Episode Six: A Christmas to Remember
Fun Fact:
Sandra is played by Tim Allen's real life daughter – Elizabeth Allen-Dick.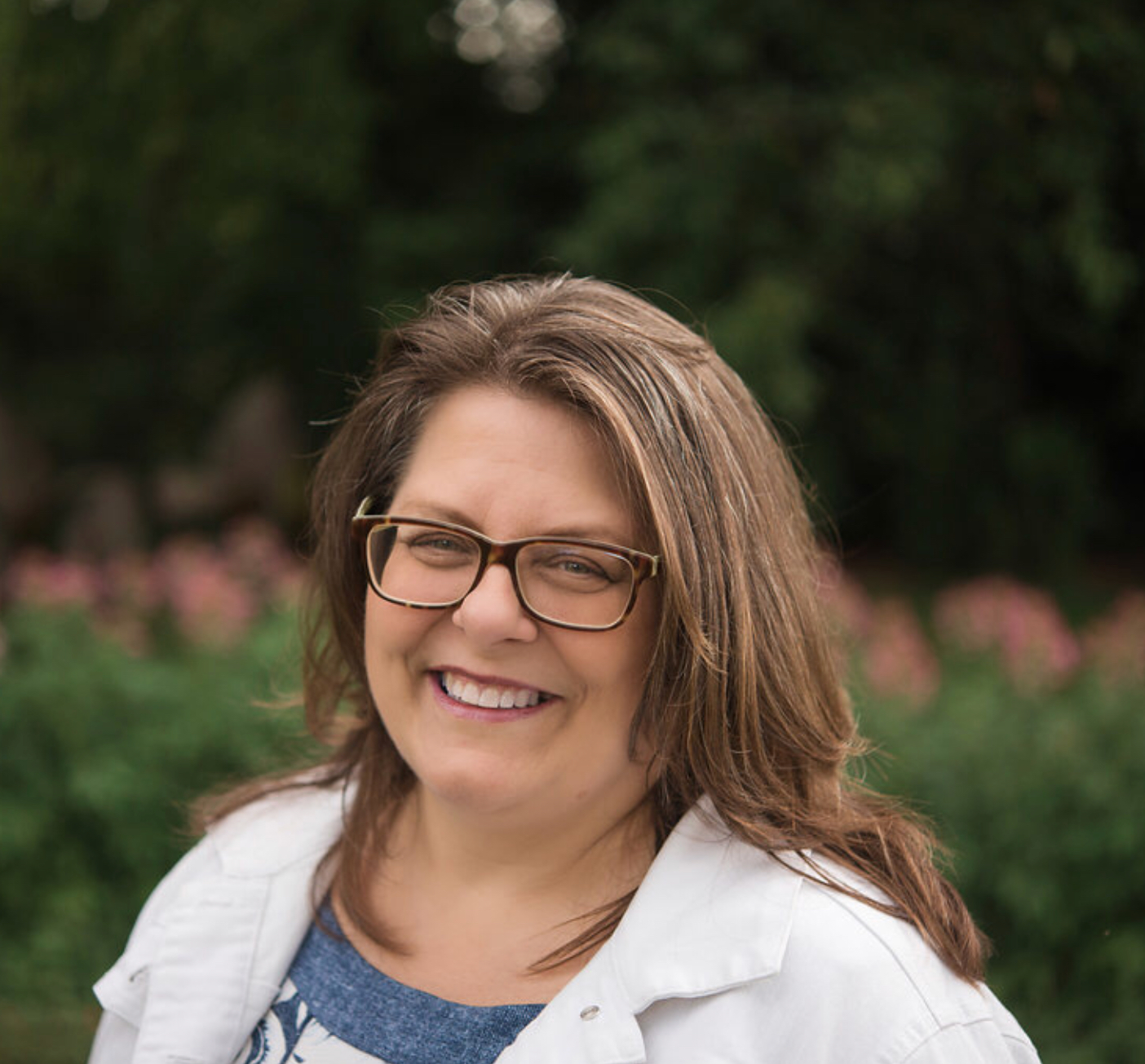 Homeschooling mom – 30 years and counting
Autism Mom
Movie reviewer/Travel blogger
Disney enthusiast