The Worst Christmas Movies I have Ever Watched!
When I think of Christmas movies, I generally remember the good and forget the bad. But there have been some movies that are so bad that I cannot forget them. They are permanently embedded in my mind. This is my list of the worst Christmas movies ever. These are 35 of the Worst Christmas Movies of All Time.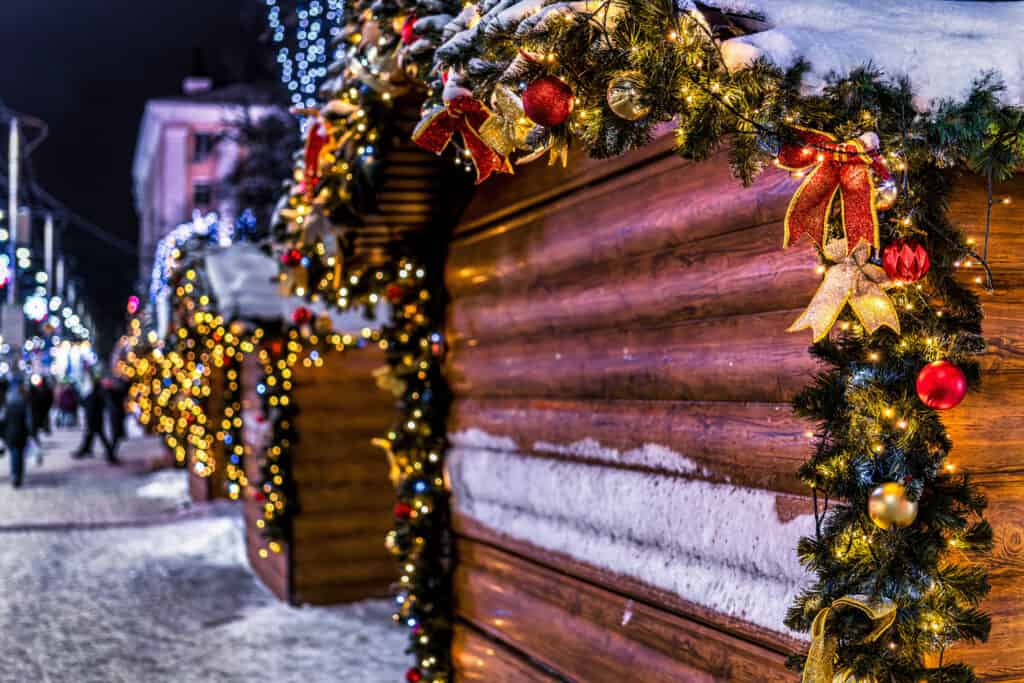 My List of the 35 Worst Christmas Movies
1. FRED CLAUS is My #1 Worst Christmas Movie (2007)
(2007) Starring Vince Vaughn – This is probably one of the worst holiday movies of all time that I have ever seen. I still recall the trauma of watching the movie, but the actual details I have blocked out of my memory. I know that Fred is Santa's brother, who is a repo man in Chicago. In fact, I saw this movie in 2007 at a theater. I left the movie theater thinking that significant portions of my brain had been sucked out. I feel that undergoing electrical shock therapy would have been a better use of my time.
Furthermore, this movie was so bad that I had completely forgotten that I did a movie review years ago. You can see my original review here. Rotten Tomatoes critic rating is 21%, with audience approval at 45%, and in 2008, Time Magazine ranked it as one of the Top 10 Worst Christmas films of all time.
2. THE GRINCH (2000)
Starring Jim Carrey – As lovable as the 1966 Dr. Seuss animated version of How the Grinch Stole Christmas is, this version fails to hit the mark. It is over-the-top stupid and fails to tug at your heart strings. In the 1966 version, Cindy Lou is adorable and makes you want to pick her up and take her home. The original Grinch is mean, but Jim Carrey's version makes him a pervert, and as a parent, I was cringing in my seat watching it.
There are moments as a parent that I think, "Will my children grow up hating me because of what I let them watch?" This was one of those occasions. It was also one of the moments I have wondered why Hollywood tried to mess with a classic. While the Rotten Tomatoes score is 49%, I still regard this movie as a bottom of the barrel movie.
3. THE POLAR EXPRESS (2004)
Starring Tom Hanks – Sure, I have watched this movie every Christmas, and I also read the book every year. The storyline centers around the 1950's. A little boy witnesses a train heading for the North Pole on Christmas Eve, and the conductor lets him board. After an extensive journey, the little boy meets Santa at the North Pole. Santa gives him a bell that only rings for those who believe.
Our family has taken a train ride on "The Polar Express" complete with hot chocolate, chocolate chip cookies, and a visit from Santa. Unfortunately, the train ride was as disappointing as the movie, but I watch this movie each year because I have a son who happens to love it. I have tried to like it, and I do enjoy the book. However, every time I watch it, I wonder about the creepy man on the top of the train and the equally creepy passengers on the train. If this movie was live-action, it may have been better. I know that people love this movie, but I would never call it a classic. After my son grows up, I don't think he will be asking to watch it every Christmas. Although, I do wonder if my grandchildren will want to watch it. Perhaps the DVD can be conveniently "lost" before that happens.
Finally, this movie is rated G, and the concept is lovely. However, the CGI has not withstood the test of time and now it appears even creepier than it did years ago. Currently, it has a 56% critic score on Rotten Tomatoes.
4. JACK FROST (1998)
Starring Michael Keaton – This movie brings Frosty the Snowman to a new level. While we all know that Frosty is nothing more than a children's cartoon, Jack Frost is killed in a car accident and is reincarnated as a snowman. Imagine your children thinking they can come back to life as a snowman. Wouldn't that be a scary thought? Not only does the movie scare children about losing their parent, but maybe their parent will come back to life while they are playing in the snow! Currently boasting a whopping 19% critic score on Rotten Tomatoes!
5. Home Alone 3 (1997)
Quick quiz: How Many Home Alone movies are there?
If you said six, you are correct. It is a shock to most people that there are actually six of these films. Sadly, I have watched all six!
This sequel of the Home Alone film tells the story of an 8-year-old boy who defends his home from criminals. It is the first Home Alone movie that does not star Macaulay Culkin as Kevin McCallister. Rotten Tomatoes score 32%.
6. Home Alone 4 (2002)
Home Alone 4: Taking Back the House is a made-for-television film. Kevin McCallister is not played by Macaulay Culkin. However, his parents are divorcing, and Buzz, Megan, and Kevin are invited by their dad, Peter, and his rich girlfriend to spend Christmas with them. They are hosting the royal family for Christmas. Kevin is the only one who agrees to go and uncovers a plot to kidnap the prince. Rotten Tomato score 24%.
7. Home Alone 5 (2012)
Home Alone 5: The Holiday Heist is another made-for-television special and a horrible sequel in a long line of terrible Christmas movies. Just like Home Alone 3, this movie does not feature the McCallister family. Features bad guys trying to retrieve a stolen top-secret computer chip. Rotten Tomatoes score 27%.
8. Home Alone 6 (2021)
Home Alone 6: Home Sweet Home Alone does not feature the McCallister family, however, Buzz is a police officer in the film. Max Mercer gets left Home Alone; there are bad guys, and he defends his home! Released to Disney+. Shocking storyline! Rotten Tomatoes score 15%.
9. I'll Be Home for Christmas (1998)
This film stars Jonathan Taylor Thomas as Jake Wilkinson, a college student. He has not been home since his mother has died. His father has remarried and has offered him a 1957 Porsche if he arrives home by 6 PM on Christmas Eve. Jake is in a race to get the Porsche but learns valuable lessons along the way. Rotten Tomatoes score 15%.
10. Santa Claus: The Movie (1985)
Dudley Moore stars in this 1985 film alongside John Lithgow and David Huddleston. The origins of Santa Claus are explained. Then, we see a modern-day elf who wants to modernize fall prey to a unscrupulous toy maker in New York. Is Santa's job in jeopardy? Rotten Tomatoes score 20%.
11. The Santa Claus 3 (2006)
The Santa Clause 3: The Escape Clause stars Tim Allen as Santa Claus. He is a.k.a. Scott Calvin. This film also stars Martin Short as Jack Frost. Carol Newman is Santa's wife and expecting their first child. However, Jack Frost is determined to become the next Santa Claus. Rotten Tomatoes score 17%.
12. Jingle All the Way (1996)
Arnold Schwarzenegger stars as a mattress salesman who wants to purchase the latest toy for his son. He battles Myron Larabee, played by Sinbad, to find the elusive Turbo-Man action figure. Who will find the turbo man action figure first? It also stars Phil Hartman, Rita Wilson, and Jim Belushi. Additionally, this movie was nominated for the Golden Raspberry Away for Worst Director, and the Stinkers Bad Movie Award for Most Painfully Unfunny Comedy, Worst Actor, and Worst Supporting Actress. Rotten Tomatoes score 19%.
13. Jingle All the Way 2 (2014)
After the disaster of the first movie, they decided to make a second film. This one stars Larry the Cable Guy who is trying to buy Harrison The Talking Bear toy for his daughter. Rotten Tomatoes score – No critic score; audience score 31%.
14. The Nutcracker (2010)
The original title is The Nutcracker in 3D, but it is also billed as The Nutcracker: The Untold Story. It is 1920s Vienna, and a young girl receives a magical doll. This film stars Elle Fanning as Mary and Nathan Lane as Uncle Albert. It only has 32 critic reviews on Rotten Tomatoes, but it has a score of 0%.
15. A Christmas Story 2 (2012)
First there was A Christmas Story (1983) that is a classic. Then there was A Christmas Story 2 that was 6 years in the future. Ralphie is now 15 years old and wishes for a 1939 Mercury Eight convertible for Christmas. He ends up crashing the car, but he doesn't own it. It has nothing to do with the original writings of Jean Shepherd who was the original writer of A Christmas Story. Thankfully, A Christmas Story Christmas came out in 2022 that was a great movie! Rotten Tomatoes audience score 36%.
16. An Angelic Christmas (2022)
While this movie was filmed near my hometown, and I really wanted to like it, it is just not good. Furthermore, it has no ratings on Rotten Tomatoes. However, it does have some positive reviews, which I am leary about. If the only reviews are positive, it seems that these reviewers may have been involved in the filmmaking.
17. Christmas List (2016)
Isobel plans a storybook Christmas with her boyfriend. This may be the lowest rated Hallmark Christmas Movie! The Hallmark Channel pushes out tons of new movies each Christmas, and they usually follow a similar pattern. Rotten Tomatoes 18%.
18. Santa with Muscles (1996)
Christmas comedy starring Hulk Hogan. Do I need to say anything more? Rotten Tomatoes score 23%.
19. Surviving Christmas (2004)
Stars Ben Affleck. When a wealthy executive has nowhere to spend Christmas, he pays the current residents of his childhood home a hefty sum to pretend they are his parents. Rotten Tomatoes score 8%
20. The Christmas Candle (2013)
The people of the fictional town of Gladbuy believe that every 25 years, a Christmas angel visits and grants a miracle to whoever lights the Christmas Candle. Rotten Tomatoes 21%.
21. Santa and the Ice Cream Bunny (1972)
This bizarre musical film is odd. Santa crashes his sleigh on the beach in Florida, and attempts to get his sleigh airborne. Rotten Tomatoes score 12%. Clearly one of the worst films ever made.
22. Christmas in Vermont (2016)
Riley Thomas is sent by her company to close an outerwear company in small town Vermont. Of course, she falls in love and can't possibly shut down the company. Stars Chevy Chase. (This film is no Christmas Vacation). Rotten Tomatoes score 21%.
23. A Merry Friggin Christmas (2014)
Joel McHale stars as Boyd Mitchler. He is spending Christmas with his estranged family. However, he realizes that he left all of his son's gifts at home, he hits the road with his dad, played by Robin Williams, and tries to make the trip before Christmas morning. Also stars Candice Bergen. Rotten Tomatoes score 14%.
24. Christmas in Wonderland (2007)
A family moves from Los Angeles to Canada and find out that their father has lost his job. Rotten Tomatoes score 0%.
25. Christmas with the Kranks (2004)
Tim Allen, Jaime Lee Curtis, and Dan Akroyd star in this film. The Kranks decide to skip Christmas and go on a vacation instead because their daughter is not coming home for Christmas. They decide not to even decorate. However, when their daughter calls and asks if they are having their annual Christmas party and tell them she is on her way home, they rush to create the perfect holiday for her. Rotten Tomatoes 5%.
26. Disney A Christmas Carol (2009)
Another creepy CGI movie, but this one starring Jim Carrey. This Robert Zemeckis' 3-D animated take on the Dickens classic featuring the ghost of Christmas Past, Present, and Yet to Come. Rotten Tomatoes score 52%.
27. Christmas Carol: The Movie (2001)
British live-action/animated film features Kate Winslet and Nicholas Cage. The Christmas Spirit allows Scrooge to have another chance at love with the love of his life, Belle. Rotten Tomatoes score 13%.
28 & 29. The Princess Switch 2 and 3
The Princess Switch: Switched Again (2020) is the second movie in this trilogy starring Vanessa Hudgens. The Duchess of Montenaro inherits the throne. As the Christmas coronation approaches, the Duchess switches places with Stacy, the Princess of Belgravia. Rotten Tomatoes score 56%.
The Princess Switch 3: Romancing the Star (2021) is the third movie that should not have been made. Vanessa Hudgens once again stars as Stacy, Margaret, and Lady Fiona Pembroke (Margaret's cousin). Rotten Tomatoes score 53%.
30. Love the Coopers (2015)
Sam and Charlotte host Christmas, but they are also in the middle of a divorce. Rotten Tomatoes 18%.
31. Mixed Nuts (1994)
Film starring Steve Martin, Madeline Kahn, Rita Wilson, Gary Shandling, Rob Reiner, and Adam Sandler. Rotten Tomatoes score of 13%.
32. Saving Christmas (2014)
This film is also known as Kirk Cameron's Saving Christmas. This faith based story is by Kirk Cameron. In this film, Cameron talks to the audience and tries to convince his fictionalized brother-in-law that Christmas is a Christian holiday. Kirk loves everything about Christmas, the stockings, the hot chocolate, the spirit of Christmas. Furthermore, this film was nominated for the Golden Raspberry Awards and won for Worst Picture. It also has the distinction of being one of the lowest rated films on Imdb. Imdb rating – 1.3. Rotten Tomatoes score 0%.
33. Pottersville (2017)
The General Store owner finds his wife dressed as a furry with the town sheriff. In a drunken stupor, he dresses up as Bigfoot and roams the town. The next day, everyone is convinced they have seen Bigfoot. Realizing the economic boom that can happen to the town, he continues to roam as Bigfoot. Rotten Tomato score 14%.
34. Deck the Halls (2006)
Matthew Broderick plays Steve, a suburban dad who loves Christmas. When Danny DeVito plans to light up his house to make it visible from space. Not to be outdone, Steve declares a war. Rotten Tomatoes score 6%.
35. All the Christmas Horror Films
Oh, the many Christmas horror films. There are so many. And all of them are just bad! Here are just a few: Elves (1989) Rotten Tomato Score 0%. Christmas Evil (1980) Rotten Tomato audience score 34%. Jack Frost 2 (2000) Rotten Tomatoes score 0%. Christmas Bloody Christmas (2022). While the Critics liked this film, the audience score is 43%. Santa Slay is about a bad santa who is actually a demon who lost a bet to an angel. Why would you even make a Christmas horror movie?
There are dozens of more awful Christmas movies. There are movies on other lists such as Tyler Perry A Madea Christmas or Santa Claus Conquers the Martians. One movie that falls on many lists is Unaccompanied Minors. However, these movies have higher ratings that the ones above.
You probably have watched some bad Christmas movies yourself. But maybe you like some of the films that I hate and hate some of the movies I like. Comment below, and let the dialogue begin!
If you would like to see some great Christmas Movies, See my Top Holiday Films list, which includes the classic It's a Wonderful Life and Die Hard.
What film do you have to watch each holiday season, even if everyone else hates it?
Merry Christmas,
Patty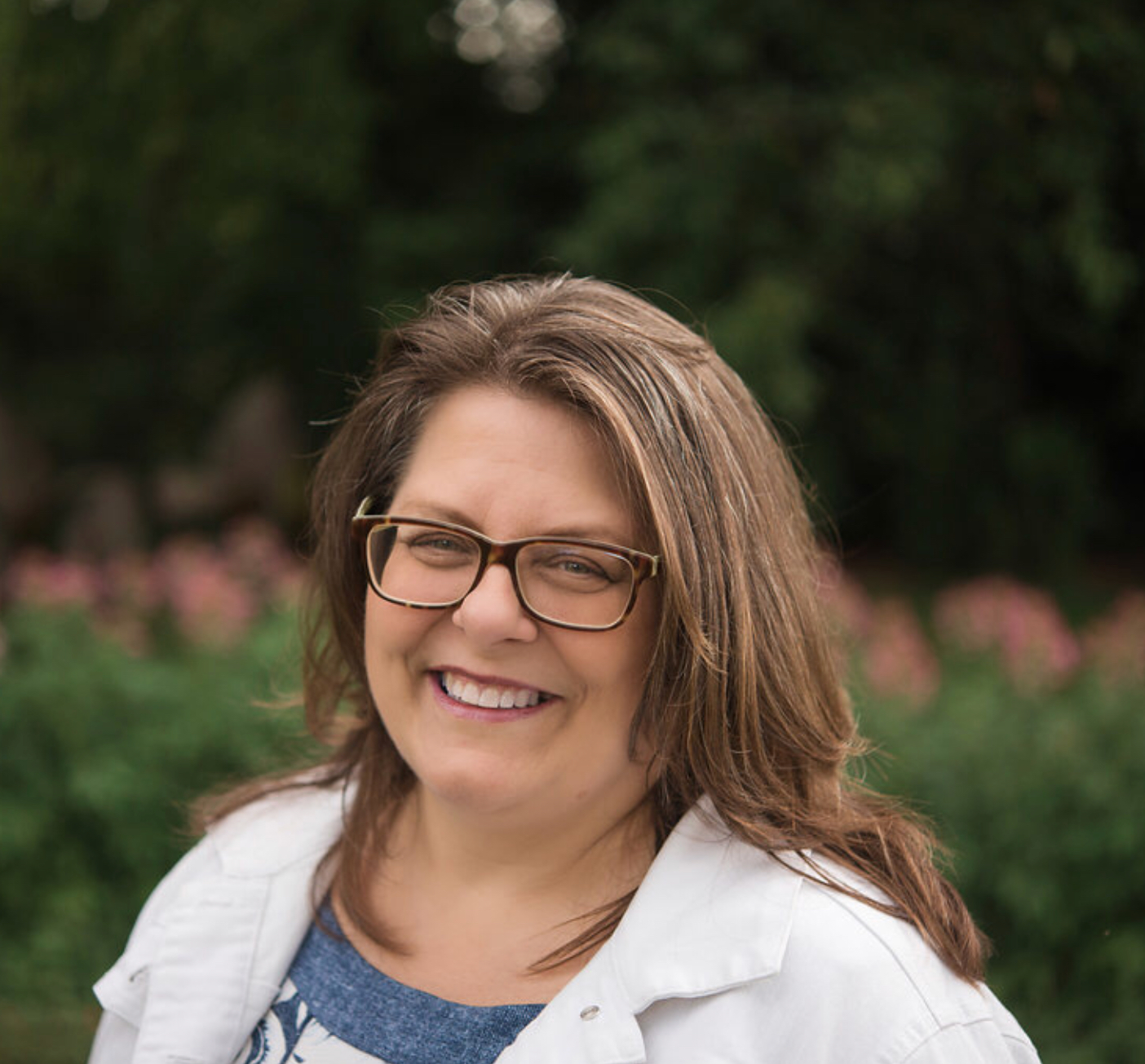 Homeschooling mom – 30 years and counting
Autism Mom
Movie reviewer/Travel blogger
Disney enthusiast