Can Santa Claus restore a man's faith in Christmas?
Lost your Christmas Spirit? Feeling down this Christmas season? Sometimes we get so caught up in the hustle and bustle of life that we can forget what is really important. In this Disney+ Christmas special, Dashing Through the Snow Christian Movie Review, I give you the information you need before viewing this movie with your children.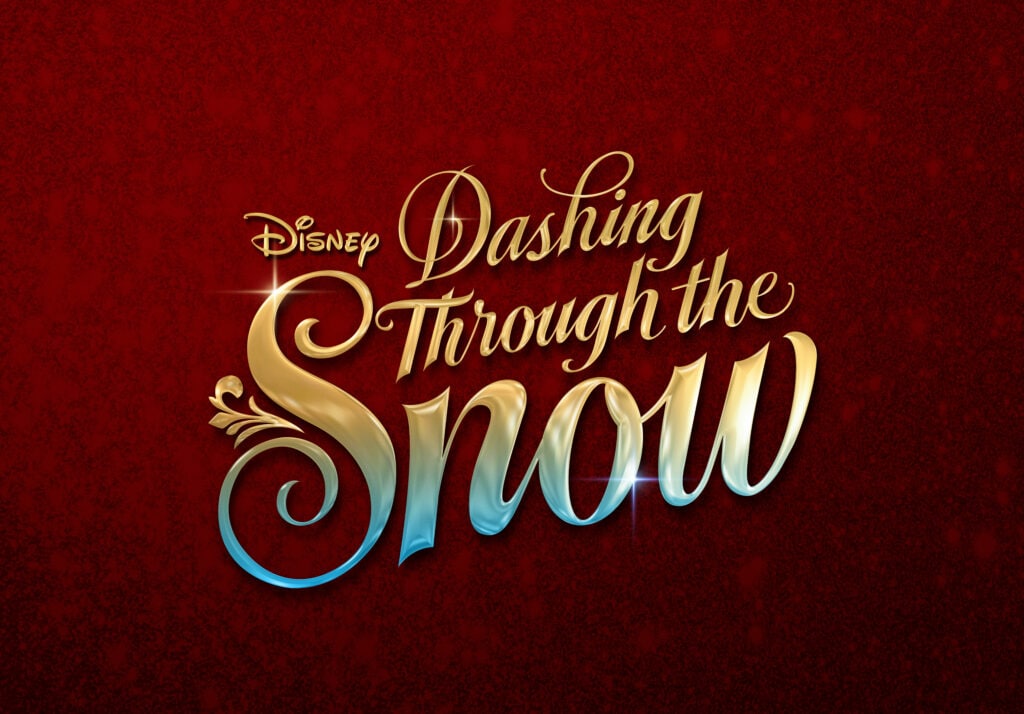 Disney+ Dashing Through the Snow Christian Movie Review
Studio Synopsis:
A good-hearted man who has lost his faith in Christmas befriends a mysterious character named Nick.
My Synopsis:
Ludacris plays Eddie Garrick, a social worker who hates Christmas due to a bad Christmas experience when he was eight. He now has an 8-year-old daughter and is separated from his wife. He encounters Nick, a person he thinks needs a mental health assessment.
However, no matter what Nick does, Eddie cannot be convinced of his true identity.
Director Tim Story has directed ten major studio feature films and was the first-ever Black director to gross over $1 billion at the box office. He was the perfect choice to direct Dashing Through the Snow.
Dashing Through the Snow Christian Review What Parents Want to Know
Language:
In a shocking twist, there is little foul language in this film. Two uses of the phrase "oh my g-d."
A girl calls her father a dodo. Additionally, the following words are used: jerk, farts, shut up, darn.
Violence:
A mall Santa tries to rob a family on Christmas Eve. Santa and the man of the house fight.
Additionally, Santa gets stuck upside down in a chimney. A character thinks Santa is a burglar and frisks him. 
The social worker tells Santa that he will not tell the police that Santa was "breaking and entering," but that he is just going through a mental crisis. Santa is arrested and handcuffed.
Nick jumps out of two moving vans.
A man falls off a stage, expecting people to catch him, but he falls to the ground.
Another fight in a house occurs with Santa and some bad guys. Later, the reindeer fight with the bad guys, kicking, headbutting, and running people over.
Spiritual Content:
Santa comments on yoga and says Mrs. Claus loves his flexibility.
Keeping with Santa Claus tradition, Santa's reindeers are powered by Christmas spirit.
While many of the songs played throughout the film are secular Christmas songs, there is also a religious song: O Come, All Ye Faithful – Glory to God in the highest.
Furthermore, Mother Nature and Father Time are mentioned.
Adult Content:
In the film's beginning, a man has climbed on top of a tall structure. It appears the man is suicidal. The main character successfully talks him down. 
Santa Claus has a diamond earring. Furthermore, he says he is going through a midlife crisis.
"Santa is black. They just changed all the history books."
Furthermore, Santa now gives cauliflower to the naughty list. Coal has been phased out for ecological reasons.
A wife makes a disparaging comment about her husband, "Put the food away. Your dad will leave it on the counter all night."
The main character and his wife are separated. He tells his daughter that sometimes people stop "fitting together."
Alcohol:
A wife says she will make pepperminitinis at home later. There is a Santa party with lots of "mall Santas." It appears it is in a nightclub. People are dancing and drinking.
A reference is made about brandy fruitcake. The mayor is hosting a Christmas party and alcohol is served.
Deception:
A congressman is trying to shut down a mission to sell the property. However, he appears to be in support of the mission. Furthermore, a girl hacks into NORAD to track Santa. Santa lies and says he is with the gas company.
Positive Content:
"If he ever asks, don't give Santa your home address." Great advice for your children.
Eddie takes his job as a social worker very seriously. In fact, he believes in helping people, and he is quite good at it. Furthermore, he says to his daughter, "The most important part of daddy's job is to never let anyone who feels sad and alone keep on feeling sad and alone."
Finally, a man realizes what Christmas really means, and his family is his greatest gift.
Dashing Through the Snow Christian Review – My Viewing Recommendations
While Dashing Through the Snow is not a blockbuster, it is a cute, family-friendly film that embraces the spirit of Santa Claus and focuses on giving and helping others. Furthermore, while it doesn't actually talk about Jesus and the birth of our Savior, it does talk about what is important in life.
I actually liked this movie much more than I thought I would. In addition, Ludacris does an outstanding job as a social worker. He is believable in his role. Additionally, 8-year-old Eddie is fantastic! This is a fun family film to watch this holiday season.
After watching the film, talk about the real meaning of Christmas – the birth of our Savior. Additionally, ask your kids what their greatest treasures are. In fact, start by telling your kids what your greatest gifts are – hopefully, you can truthfully say that your family is your greatest gift after the gift of salvation.
About the Movie Disney Dashing Through the Snow:
Rating: PG for some thematic elements and action
Release Date: November 17, 2023
Runtime: 1 hour, 30 minutes
Genre: Comedy/Fantasy
Studio: Walt Disney Pictures, Will Packer Productions, Smart Entertainment
Director: Tim Scott
Written by: Scott Rosenberg
Produced by: Will Packer, John Jacobs
Editor: David Rennie
Music by: Christopher Lennertz
Distributed by: Disney+
The Cast of Dashing Through the Snow
Eddie Garrick played by Ludacris (Chris "Ludacris" Bridges)
8 year old Eddie played by Dominic Bell
Nick played by Lil Rel Howery
Allison Garrick played by Teyonah Parris
Charlotte Garrick played by Madison Skye Validum
Conrad Harf played by Oscar Nuñez (best known for his role as Oscar Martinez in The Office)
Mary played by Mary Lynn Rajskub
Peter played by Ravi Patel
Paul played by Marcus Lewis
Sonya Truckle played by Gina Brillon
Martin Truckle played by Sebastian Sozzi
Diego Truckle played by Noah Ayden Hernandez
Kayleigh Truckle played by Gaby Rosario
Mike played by Michael H. Cole
Ginny played by Kate Giralt
Luther played by Vince Pisani
Detective Bobby Carlotta played by David Shae
Jack played by Jason Turner
Zack played by Hans Marrero
Frequently Asked Questions:
Where can I watch Dashing Through the Snow?
Dashing Through the Snow was released straight to Disney+ on November 17, 2023.
Will Dashing Through the Snow stream on Disney+?
Yes, Dashing Through the Snow is a Disney film and was released straight to Disney+ on November 17, 2023.
Is Dashing Through the Snow streaming on Peacock?
No. Since Dashing Through the Snow is a Disney production, it is streaming on Disney+ and will not stream on Peacock.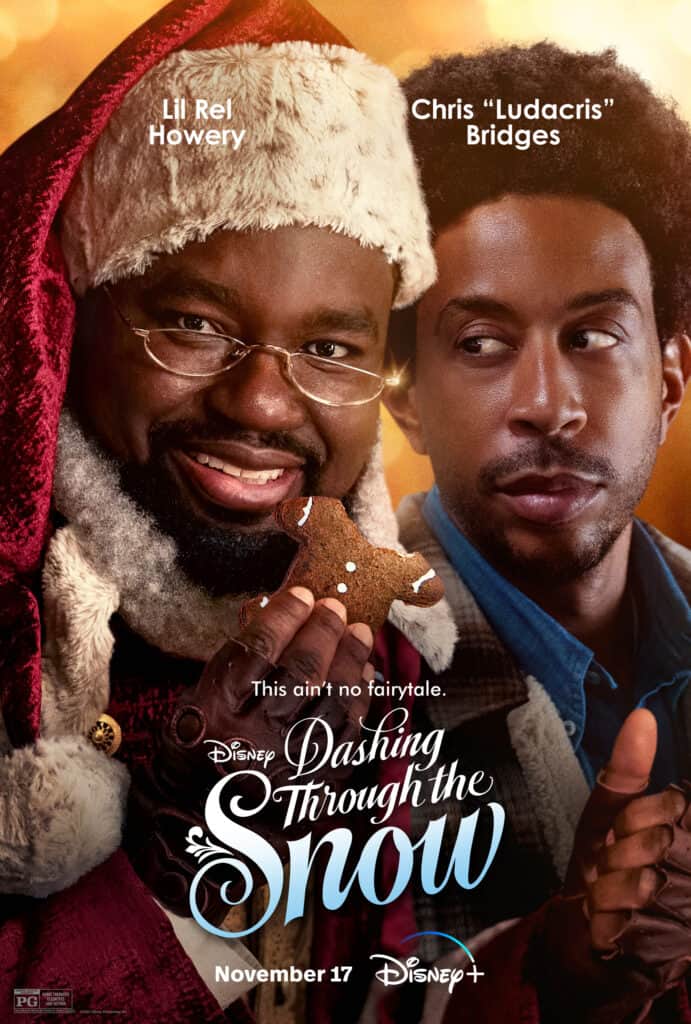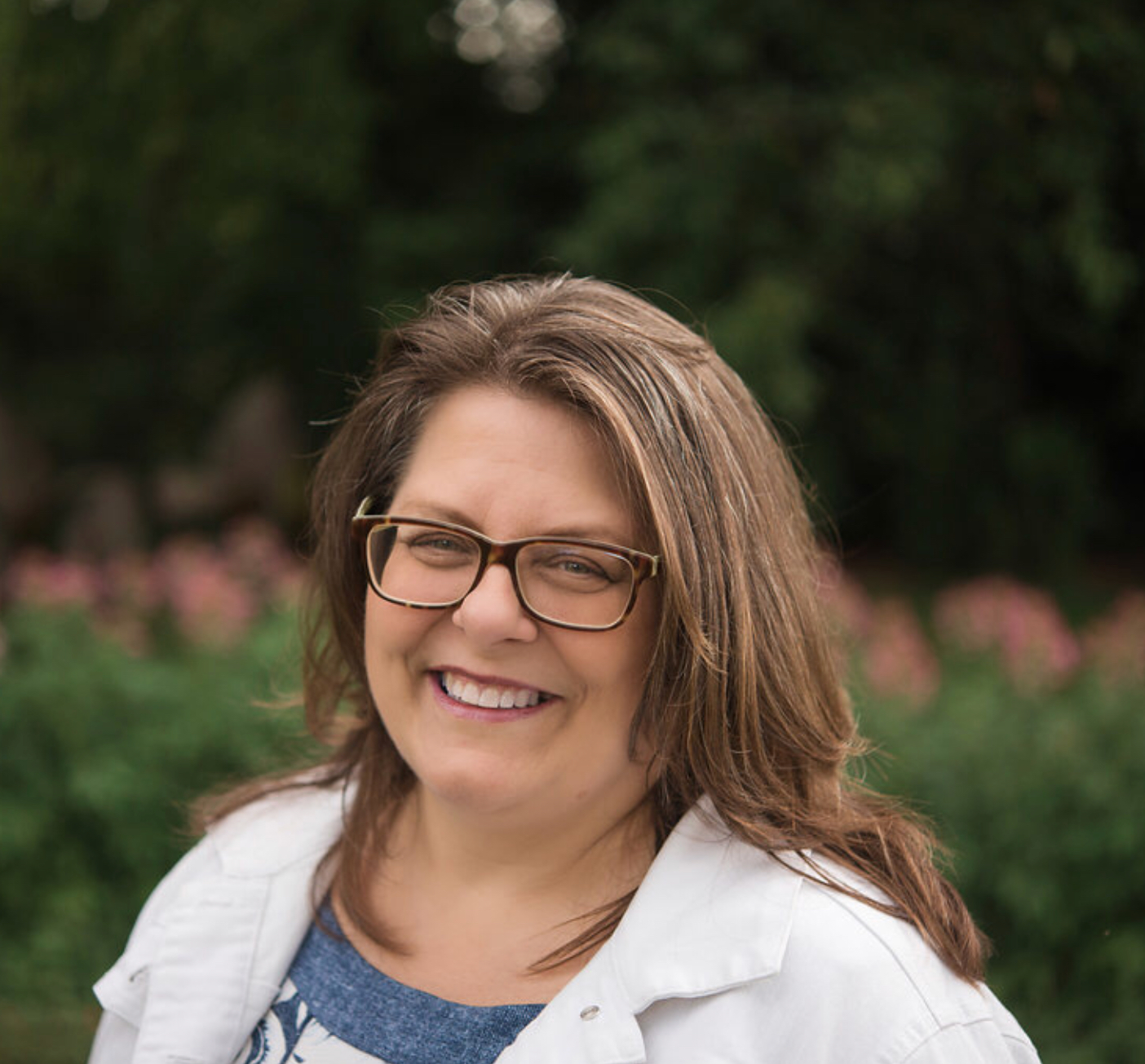 Homeschooling mom – 30 years and counting
Autism Mom
Movie reviewer/Travel blogger
Disney enthusiast