TOP CHRISTMAS MOVIES

THAT SHOULD BE ON YOUR FAMILY HOLIDAY MOVIE LIST

This post contains affiliate links. As an Amazon Affiliate, I do earn from qualifying purchases.
What makes a Christmas movie a classic in your eyes? Every year new Christmas movies are produced. Some Christmas movies become classics and some are quickly forgotten. What elements compel you to watch a movie year after year? What makes a movie a Top Christmas Movie that you just need to see? I have picked some of the best Christmas movies you will find. Let me know if you agree with my family holiday movies must watch list.

For me, a movie is worth watching if it tugs at my heartstrings. The following movies make me cry and laugh; they generate warm fuzzy feelings. These movies made my must-see list because the first time I watched them was with people that I love, and I continue to watch them each year.
MY LIST: TOP CHRISTMAS MOVIES
George Bailey has really had a wonderful life; he just doesn't know it. It is up to Clarence, the angel-in-training, to convince George that his life was really worth living. George has wanted to get out of Bedford Falls his entire life and see the world. He has never accomplished his life goal. When faced with the prospect of losing it all and maybe even serving jail time, George wishes he had never been born. Clarence helps make that wish come true. He knows George has really had a wonderful life, but can Clarence convince George of that?
How many times have you seen this movie? How many times do you cry while watching this movie? I have viewed It's a Wonderful Life at least 40 times in my life. I consistently shed tears at the same point in this movie. The only thing that would improve this movie is if Mr. Potter was arrested and thrown in jail!
I do not have one favorite line from this movie; there are too many exceptional lines. Clarence says, "Strange, isn't it? Each man's life touches so many other lives. When he isn't around, he leaves an awful hole, doesn't he?" I would like to believe that in some way, I have touched other lives and made a difference for them. In the inscription in the book at the end, Clarence has written, "Remember, George, no man is a failure who has friends." And the line that I am sure shocked viewers when this movie originally was released in 1946, "He's making violent love to me mother."


Even though Elf was released just a few years ago (2003), it still has all the elements that make it a classic. It doesn't matter how many times I watch this movie, I cry and laugh every single time. Buddy the Elf was brought to the North Pole when he was just a baby. He has been raised by an elf, and Buddy thinks he is an elf. When he finally realizes he just doesn't fit in with the elves, Santa tells him the truth.
After realizing he is not an elf, Buddy sets off for New York City to find his real father. The only problem is that Buddy doesn't understand that the residents of NYC don't believe in elves. I love Buddy's childlike qualities, and how he views the world with awe and amazement. My favorite line in this movie is said by Buddy the Elf, "The best way to spread Christmas cheer, is singing loud for all to hear."
Charlie Brown is depressed, and at Lucy's suggestion, decides to direct a play. He then determines that the play needs a Christmas tree to help set the mood. Faced with the task of selecting the Christmas tree, he chooses the only live tree on the lot. When he returns with "a Charlie Brown" Christmas tree, he is criticized and everyone leaves the auditorium except Linus. Charlie Brown asks, "Is there anyone who knows what Christmas is all about?" Linus replies,
"And there were in the same country shepherds abiding in the field, keeping watch over their flock by night. Lo, the angel of the Lord came upon them, and the glory of the Lord shone round about them: and they were sore afraid. And the angel said unto them, 'Fear not: for behold, I bring unto you good tidings of great joy, which shall be to all people. For unto you is born this day in the City of David a Savior, which is Christ the Lord. And this shall be a sign unto you; Ye shall find the babe wrapped in swaddling clothes, lying in a manger.' And suddenly there was with the angel a multitude of the heavenly host, praising God, and saying, 'Glory to God in the highest, and on earth peace, good will toward men. That's what Christmas is all about, Charlie Brown."
Charlie Brown Christmas reminds me why we celebrate Christmas when I get too caught up in the hustle and bustle of the season. It helps to bring me back to the "reason for the season." This movie has remained a classic, and it appeals to folks of all ages.


That's what Christmas is all about, Charlie Brown. – Linus pic.twitter.com/QoIuysL07G
— PEANUTS (@Snoopy) December 3, 2014
FRIENDS AND FAMILY HOLIDAY MOVIE LIST
After selecting my favorites, I asked friends the question, "What are your favorite movies to watch during the Christmas season?" In addition to the above movies, I got the following responses:

Rudolph-the-Red-Nosed Reindeer (1964) Get it here!
12 facts about 'Rudolph the Red-Nosed Reindeer' in honor of the 50th anniversary pic.twitter.com/AD2fSmG0Hi
— theCHIVE (@theCHIVE) December 8, 2014
Retweet if Home Alone is one of your favorite Christmas movies! pic.twitter.com/dZ6baH1o
— Home Alone Quotes (@HomeAloneMovie) December 20, 2012
You may also want to Watch 2018 The Grinch remake. It is very good too!
Photo: televisionmusicals: Dr. Seuss' How the Grinch Stole Christmas. 30 minutes. Animated Musical….
— Bcast_Md (@Bcast_Md) December 6, 2014
My favorite special to watch is Christmas Eve on Sesame Street! Every X-mas Eve since I was little! @sesamestreet https://t.co/4e7RSWzg1M
— Shannon Quinn (@squinn1201) November 27, 2014
The iconic Bing movie Holiday Inn (1942) which introduced "White Christmas" and inspired the hotel chain pic.twitter.com/v1STWokZjh
— Bing Crosby (@Bingconstantly) November 29, 2014
Visit the original "A Christmas Story" house or Purchase a leg lamp!
Tonight's holiday movie classic is White Christmas! If only I could go back in time..
— Jessica Wilt (@JessicaLWilt) December 9, 2014
ADDITIONAL FAVORITES THAT MADE THE BEST CHRISTMAS MOVIES LIST:
Scrooge – There are several versions of this movie ranging from 1922 to a 2014 version titled "My Dad is Scrooge."
A Christmas Carol – There are multiple renditions ranging from 1938 to 2009. The 2009 version stars Jim Carrey. There was also a Disney Mickey's Christmas Carol which stars Scrooge McDuck as Ebenezer Scrooge.
Planes, Trains, and Automobiles (1987)
National Lampoon's Christmas Vacation (1989)
Nativity Story (2006)
Polar Express (2004)
Mixed Nuts (1994)
Die Hard (1988)

I have seen many of these movies, but I have also discovered several that I have placed on my list to watch. How many of these movies have you seen? What are your top Christmas movies that you must-see why?


Do you have a list of Christmas movies that you would never watch again? Check out my list!
Audrey has a post with wonderful Hallmark Christmas Merchandise. While Hallmark Christmas movies haven't made my top list, I still love a good Hallmark movie. Do you love a good Hallmark Christmas Movie as much as I do?
Source: Internet Movie Database
[amazon_link asins='B00PQZ1K8A,0394800796,B07K1DH3K8,B000IBUOX4,B003EHR6LC,B017VA2PMM' template='ProductCarousel' store='amotsrantho-20′ marketplace='US' link_id='f014c67e-65a4-4365-86c6-a029b6d6e83a']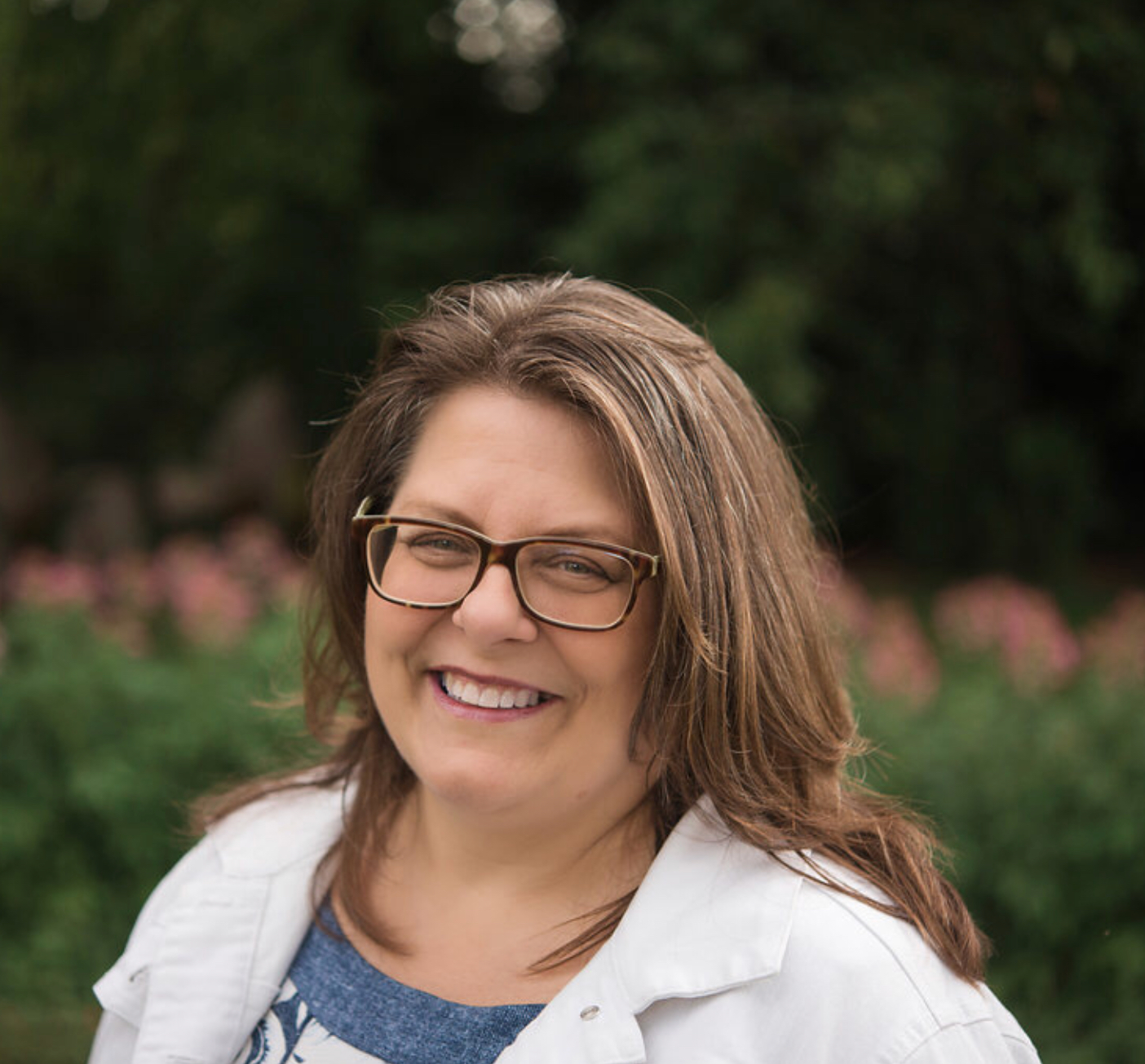 Homeschooling mom – 30 years and counting
Autism Mom
Movie reviewer/Travel blogger
Disney enthusiast