Faith, Miracles & Baseball
I love a good baseball movie whether it is based on a true story or not. Field of Dreams or The Rookie are feel good movies the whole family will love. However, as with any movie, there may be content you want to know about before watching. In The Hill Christian Movie Review, I give you the information you need before viewing this movie with your children.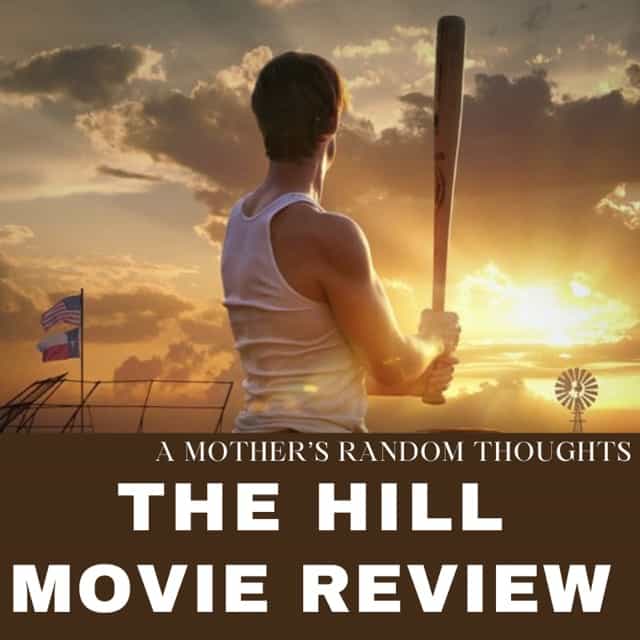 The Hill Christian Movie Review
Studio Synopsis:
Growing up impoverished in small-town Texas, young Rickey Hill shows an extraordinary ability for hitting a baseball, despite being burdened by leg braces from a degenerative spinal disease. His stern, pastor father (DENNIS QUAID) discourages Rickey from playing baseball to protect him from injury, and to have him follow in his footsteps and become a preacher. As a young man, Rickey (COLIN FORD) becomes a baseball phenomenon. His desire to participate in a try-out for a legendary major league scout divides the family and threatens Rickey's dream of playing professional baseball.
My Synopsis:
The Hill tells the true story of Rickey Hill who is a disabled young boy who loves baseball. Rickey's dad is a Baptist preacher who is bent on Rickey becoming a preacher too. It appears that Rickey's life is already mapped out for him, but he is an incredibly gifted young man when it comes to hitting a ball. Against all odds, he follows his dream to becoming a pro baseball player when it seems that everything is against him.
The Hill Christian Movie Review What Parents Want to Know
Language:
While there is one use of Oh my God, it is said as a praise to God and not as a curse.
Overall, this is one of the cleaner movies I have seen in a while as far as language. There is one Oh shi- and then it is cut off. Additionally, bada-s Is spoken.
Kids and teens tease Rickey about his leg braces. He is called robot boy, crippled kid, and other names.
Violence:
Whie there is very little violence, there is a scene where a drunk man goes after the preacher. Additionally, a woman has a black eye, and the discussion surrounding it involves her husband's temper and drinking problem.
Threats of violence are made by a bully towards the main character.
In one heartbreaking scene, Rickey's father is going to use his belt on Rickey's older brother. He takes him outside, and at the last minute, he backs down.
Spiritual Content:
While this is Rickey's story, it is also a story of Rickey's dad and his faith journey.
There are several Bible verses recited, as well as, Bible stories told. Ephesians 4:25 and Philippians 4:13 are both recited.
The family prays at dinner. Prayer is shown throughout the movie In praise, in sorry, and in times of trouble.
Rickey makes the sign of a cross in the dirt with the bat when he is playing ball.
Faith filled hymns are sung and played on the car radio such as "How Great Thou Art."
One character says, "Cross your heart and hope to die," and another one responds, "That's a heathen vow."
Phrases said include: "Satan's saloon," "God is number 1," "God don't make mistakes," "God has a plan for you," and more.
Rickey's brother gets him baseball cards, and his dad says that "baseball cards" are "the worship of false idols."
Other Content:
A key figure dies, and the funeral is shown.
There is smoking and chewing throughout the movie and even in church buildings. A woman spits at another person.
Rickey has a friend who calls herself his girlfriend from the time he is young. The way Rickey and Grace talk to each other is reminiscent of "boys versus girls." Rickey says to her, "Girls don't know spit about baseball," and they banter back and forth.
"Playing the game of love that's won by women and lost by men" is spoken.
During baseball tryouts, one of the coaches/scouts says, "All right ladies," to the young men standing before him, which was common at the time.
Deception:
A child needs a form signed and asks, "Think Mom will sign this without telling Dad?" A parent's signature is forged on the form. When caught, another child tries to take responsibility to cover for the forger. However, the person who forged the signature admits it was them.
Positive Content:
The entire Hill family is positive and supportive of one another with the exception of Rickey's dad. However, he eventually shows his support. Even when the family is going through trials and tribulations, they are there for each other.
Rickey's grandmother, who lives with the family, believes in Rickey and is a key figure in this live.
The Hill Christian Movie Review Viewing Recommendations
Dennis Quaid is a believable pastor in The Hill. He does an excellent job portraying Rickey's dad. Furthermore, Colin Ford delivers an outstanding performance. While this movie is heartwarming, and inspiring and features a young man who dreams of being a Major League Baseball player, it is slow-moving at times and is not an action-packed film. It also involves themes that small children will not understand. Therefore, my viewing recommendation is 8-10 and up. This is a great family film and should delight audiences looking for inspirational faith-filled viewing.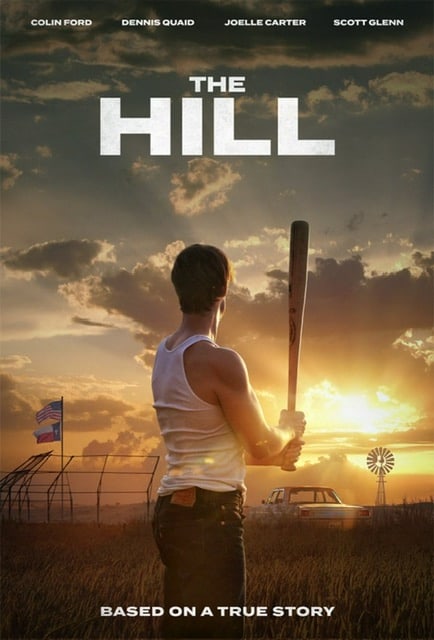 The Hill Christian Movie Review – About the Movie:
Rating: PG for thematic content, language, and smoking throughout
Release Date: August 25, 2023
Runtime: 2 hours, 6 minutes
Genre: Sports – Biography
Studio: Vitamin A Films, Rescue Dog Productions, Piney Pictures
Director: Jeff Celentano
Screenplay by: Angelo Pizzo, Scott Marshall Smith
Produced by: Jeff Celentano, Warren Ostergard
Executive Producer: Rickey Hill
Edited by: Douglas Crise
Music by: Geoff Zanelli
Distributed by: Briarcliff Entertainment
Cast of The Hill
James Hill played by Dennis Quaid
Rickey Hill played by Colin Ford
Young Rickey Hill played by Jesse Berry
Robert Hill played by Ryan Dinning
Young Robert Hill played by Mason Gillett
Helen Hill played by Joelle Carter
Connie Hill played by Carina Worm
Gram played by Bonnie Bedelia
Red Murff played by Scott Glenn
Ray Clemons played by Randy Houser
Josh Meyers played by Wilbur Fitzgerald
Young Gracie played by Mila Harris
Gracie Shantz played by Siena Bjornerud
Earl Shantz played by Jim Devoti
Patsy Shantz played by Monica Louwerens
Mrs. Babbitt played by Taylor St. Clair
Chuck Calhoun played by Mark Rowe
Mariah played by Adrian Eppley
Ned played Justin Miles
Young Quinn played by Pilot Bunch
Flora played by Tracie Frank
Linda Meyers played by Judy Leavell
Jason played by Mustapha Slack
Coach Dan played by David Silverman
Teachable Moments from The Hill
This movie is filled with moments that are great for discussion including not giving up on your dreams (especially if you feel a calling from God). Rickey definitely "knew" he was called to baseball, but he had to persevere through many trials. How can our children learn perseverance?
It was not uncommon that dads did not regularly watch their children's sporting activities during the 50s, 60s, and 70s. However, for Rickey's dad to have never seen a game seems odd. Discuss why you think he never saw a game. Do you think it was because his dad viewed baseball as ungodly or do you think he didn't want to see his son fail? What other explanations can you think of?
Do you have your child memorize Bible verses? All of my children were involved in an AWANA (Approved Workman Are Not Ashamed) program, and I learned a lot of Bible verses alongside them. However, you do not need a formalized program to learn Bible verses, and it is wonderful to memorize verses as a family.
Another area to examine is the different types of churches available now. Rickey's dad was a Baptist preacher. Have you ever been to a Baptist church? Talk about the different types of Christian churches available and why there are differences.
Frequently Asked Questions:
Where can I watch The Hill?
The Hill was released into theaters on August 25, 2023.
Is there an end-credit scene for The Hill?
No, there is not an end-credit scene.
Will The Hill stream on Disney+?
There are no streaming plans at this time for The HIll.
Will The Hill stream on Peacock?
There are no streaming plans at this time for The Hill.
How much did it cost to produce The Hill?
At this time, I cannot find this information. I will update as it becomes available.
Is The Hill based on a true story?
It is based on the life story of Rickey Hill who was a baseball player. Hill was born on August 15, 1956, to a Baptist preacher. His family was poor.
Where was The Hill filmed?
Much of the movie was filmed in Augusta, Georgia.
What was the quote that James Hill says at his mother-in-law's funeral?
"May her fierce spirit guard the fields of spring." Rickey's mom says it was from a man's heart. I have tried to see if there was a poem by that name or if she was just referring to her husband's heart.
Did Rickey Hill play professional MLB baseball?
Hill played four seasons with minor league farm teams for the major leagues. He was signed by the Montreal Expo's when he was 18. He played as an outfielder and first basemen.
When did they start making round bales of hay?
In the film, there are round bales of hay in a field. My husband commented on those, so I did some research. The concept was first thought of in 1910 by Ummo Luebben. However, the first round baler was developed in 1947 by Allis-Chalmers.
Where did Rickey Hill grow up?
Rickey was born in Fort Worth, Texas, on August 15, 1956. He grew up in a small Texas town.
What was Rickey Hill's disability?
Hill was born with a degenerative spinal disease. He was born with a disc missing from his spine. Additionally, his legs were weak and small and he underwent multiple surgeries as a child. As a young man, he found that he the discs in his spine were disintegrating.
Other Sports Movies: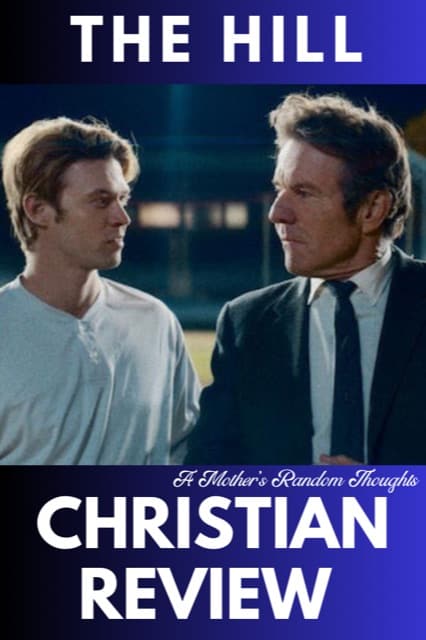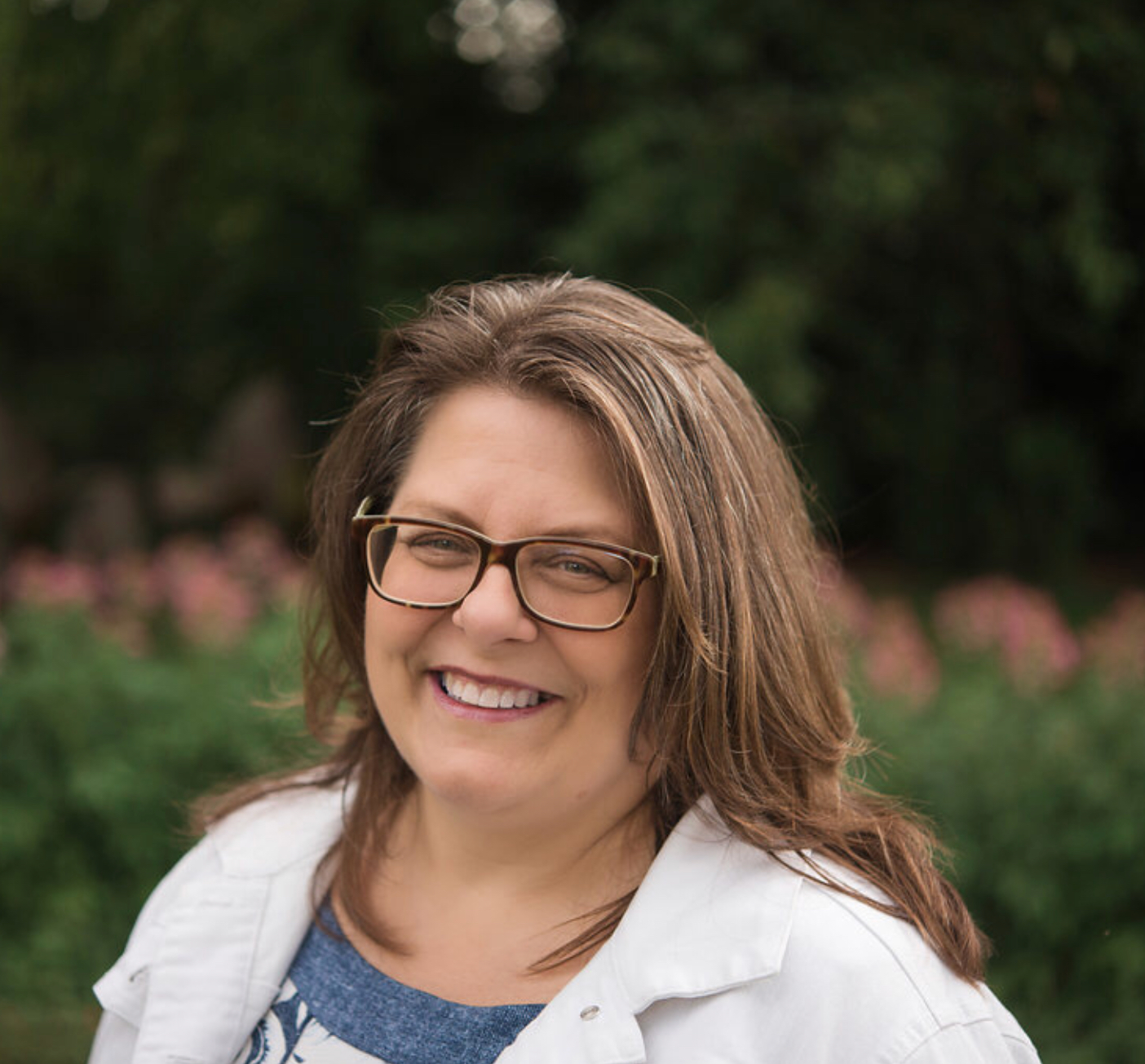 Homeschooling mom – 26 years and counting
Autism Mom
Movie reviewer/Travel blogger
Disney enthusiast