These easy recipes are ones that everyone should know
Being able to cook well at home is one of those rare skills that really shouldn't be all that rare. After all, it is not really that hard to learn to cook well, as long as you know what you are doing and you practice the relevant skills. In fact, you might be surprised at just how simple it can be to create amazing and delicious meals every night of the week, without even having to expend all that much effort. These simple recipes are great for beginners.
In this post, we are going to take a look at some of the really simple home recipes that absolutely everyone should learn how to make. As long as you have these under your belt, you will find that cooking delicious meals in your home is easier than ever.
If you are homeschooling, you will want your children to leave your house with the knowledge necessary to create meals, sauces, and some stables. You don't want your children living off boxed mixes and fast food or takeout meals. Use these meals as a way to begin teaching simple meal prep. Once they have mastered the grilled cheese sandwich, grilled peanut butter and jelly sandwiches, and some frozen foods such as tater tots and chicken tenders, you will want to have them move on to other meals.
Simple Recipes for Beginners
Easy Breakfasts
For simple recipes for beginners start with breakfast. Most new cooks find that breakfasts are a great place to begin learning simple steps and kitchen terminology. Master easy breakfasts and then move on to dinners.
Easy Dinner Recipes
Spaghetti Bolognese
If you don't already have your own signature spaghetti bolognese to your name, this is something that you are going to want to look into as soon as possible. For one thing, it is deceptively simple to make and it is extremely delicious. It is also something that people of all ages tend to love. When it comes to your children, it can be a really effective way to get them to eat vegetables, without necessarily even knowing it. So it's definitely something that you should practice as much as possible to get it as good as you want it to be.
To make spaghetti bolognese, you have to focus on creating a good base sauce, made of tomatoes, beef stock, red wine, herbs, seasoning, and tomato puree. Anything more that you add to that will only complexify something that is meant to be quite simple, so try to avoid that temptation. The other main issue is making sure you cook the pasta right – not too rigid, nor too soft. And ensure you have plenty of romano or parmesan cheese to sprinkle on top of the meal too.
Chili Con Carne
Another really hearty meal, similar to bolognese, that everyone should know how to make, is chili con carne. This Spanish dish is a favorite all over the world, and it's something that you should find you are going to be able to make your own if you are keen to do that. All you'd have to do is add some of your own extras, such as mushrooms, to the mix. A good chili con carne has a decent kick to it, but also a little sweetness: to that end, consider adding a little dark chocolate to the chili just before you set it to simmer.
With a good chili under your belt, you then have to decide what to have it with. You could opt for the nachos option, or you could simply serve it with rice or bread. However you do it, it's a great meal that you will want to start making all the time, once you have made it once.
Chicken Breasts
A really simple recipe for beginners is chicken breasts in the instant pot or slow cooker. This can be a healthy meal paired with rice and vegetables. Obviously, you want to serve your family healthy dinners that also tantalize their taste buds.
Everyone should know how to prepare chicken breast. Here are a few easy dinner idea recipes using chicken breasts:
One-Pot Chicken, Broccoli, and Rice
This easy recipe for One Pot Chicken, Broccoli, and Rice has a short prep time and just requires a little bit of time in the kitchen. You can also substitute other vegetables for the broccoli such as asparagus, corn, or peas.
Garlic Butter Chicken Breasts
This recipe is made of simple ingredients. It is made of chicken breasts, butter, paprika, Italian seasoning, parsley, garlic, and olive oil.
Baked Rice Krispy Chicken Breasts
This is a favorite of mine. It is easy to make and is a great recipe to take to a family needing a meal due to illness in the family. The rice Krispies make it crunch without all the hassle of "breading chicken." It is a baked chicken recipe which means lower fat content.
Easy Cream Cheese Chicken
Another quick and easy recipe is Easy Cream Cheese chicken. This one takes about 30 minutes and will have everyone wondering how you made this special secret sauce. You don't have to tell them you used basic ingredients: chicken broth and cream cheese with onions and mushrooms.
Chicken Thighs
There are many great recipes you can make with chicken thighs. Here are a few suggestions for you to attempt.
Crispy Baked Chicken Thighs
Honey Garlic Baked Chicken Thighs
Sticky Asian Chicken Thighs
Simply Side Dish Recipes for Beginners
French Fries
If you are going to make a healthier french fry recipe, you will need to use peanut oil or "fry" in an instant fryer. Additionally, instead of frozen french fries, get potatoes and cut the fries fresh. Making healthy recipes requires thinking outside the box. Mix up a seasoning for the fries and drizzle oil over them. Then bake the fries for a great "fry" without all the oil.
Roasted or Steamed Veggies
To prepare roasted vegetables, wash, cut, and season vegetables and place them on a sheet pan. For roasted broccoli, Brussel sprouts, and cauliflower, I set the oven at 350 and roast for 20 minutes. However, it does depend on the size of your vegetable. More or less time may be required.
Additionally, sweet potatoes and roasted potatoes require much more time – 30 minutes to 60 minutes depending on the type of potato, the moisture content of the potato, and how big the pieces are.
Sauces and Condiments
Sometimes when you make something from scratch it is impossible to go back to eating the store-bought premade variety. Most sauces, gravies, salad dressings, jams, and jellies are like that. I remember the first time I made grape jelly. While it is time-consuming, it is not difficult to make, but it was so tasty that it ruined store-bought grape jelly for the entire family.
Salad Dressing/Vinaigrette
Salad dressings are so easy to make. Use your choice of vinegar – I like to use different varieties such as flavored balsamic, apple cider vinegar, or red wine vinegar. Add olive oil and some of the following seasonings – paprika, salt, pepper, garlic powder (or fresh garlic), diced onion, celery seed, basil, parsley, and a touch of sugar. Put in a mason jar and shake well.
Instead of using vinegar for a lighter summertime taste, use lemon juice or lime juice!
Mayonnaise
As well as entire meals, it's also incredibly useful to have some sauce recipes that you can rely on too, as these will often go with those meals and either make them a success or not. There are many popular sauces that you may want to consider making use of, but one in particular that is worth thinking about is mayonnaise, being as it is so incredibly delicious and versatile too, able to go with so many meals and snacks.
Fortunately, creating your own mayonnaise is quite simple. If you don't yet know how to make mayonnaise, it only requires a few ingredients that you probably already have in the home: eggs, oil, and seasoning. That's it. All you have to do is whisk up some eggs with a lot of olive oil, and the result will be delicious mayo that you can start using on whatever you like. It's so easy that it's criminal not to have your own recipe that you can follow at home. You'll start making it all the time once you have made it once, and you'll be amazed at how tasty it is.
Quick Red Sauce
This is a staple in the kitchen. Using tomato sauce, olive oil, garlic cloves, and some canned whole peeled tomatoes along with some Italian seasonings (basil, oregano), will make a delicious pasta sauce that can be used for a quick spaghetti sauce or pizza sauce.
Additionally, add some of the red sauce to ground beef along with seasoned bread crumbs and eggs for a meatloaf.
Garlic Bread
Another extremely simple thing that is truly delicious is the world-renowned garlic bread. There are a few ways to make this, but the easiest is to buy a loaf at the local bakery. Make sure to buy one that isn't sliced. Cut in half lengthwise. Then just smear butter mixed with garlic all over it. You will find that you have produced a delicious garlic bread in no time this way, and it's going to be a true wonder to behold. If you prefer and you have the time, you could of course make a loaf from scratch, which would be even tastier.
While it is harder to produce gluten-free garlic bread, you can make garlic toast easily. Just choose your favorite gluten-free bread and spread butter and garlic on the bread. Then just bake. For a crispy piece, put the broiler on for the last 30 seconds.
In addition to learning some cooking skills, you will also want to teach your children how to create a meal plan, and grocery list, and navigate the grocery store. With these simple recipes for beginners, you will be able to give your child new skills to help them make the best recipes.
What will you have for dinner tonight?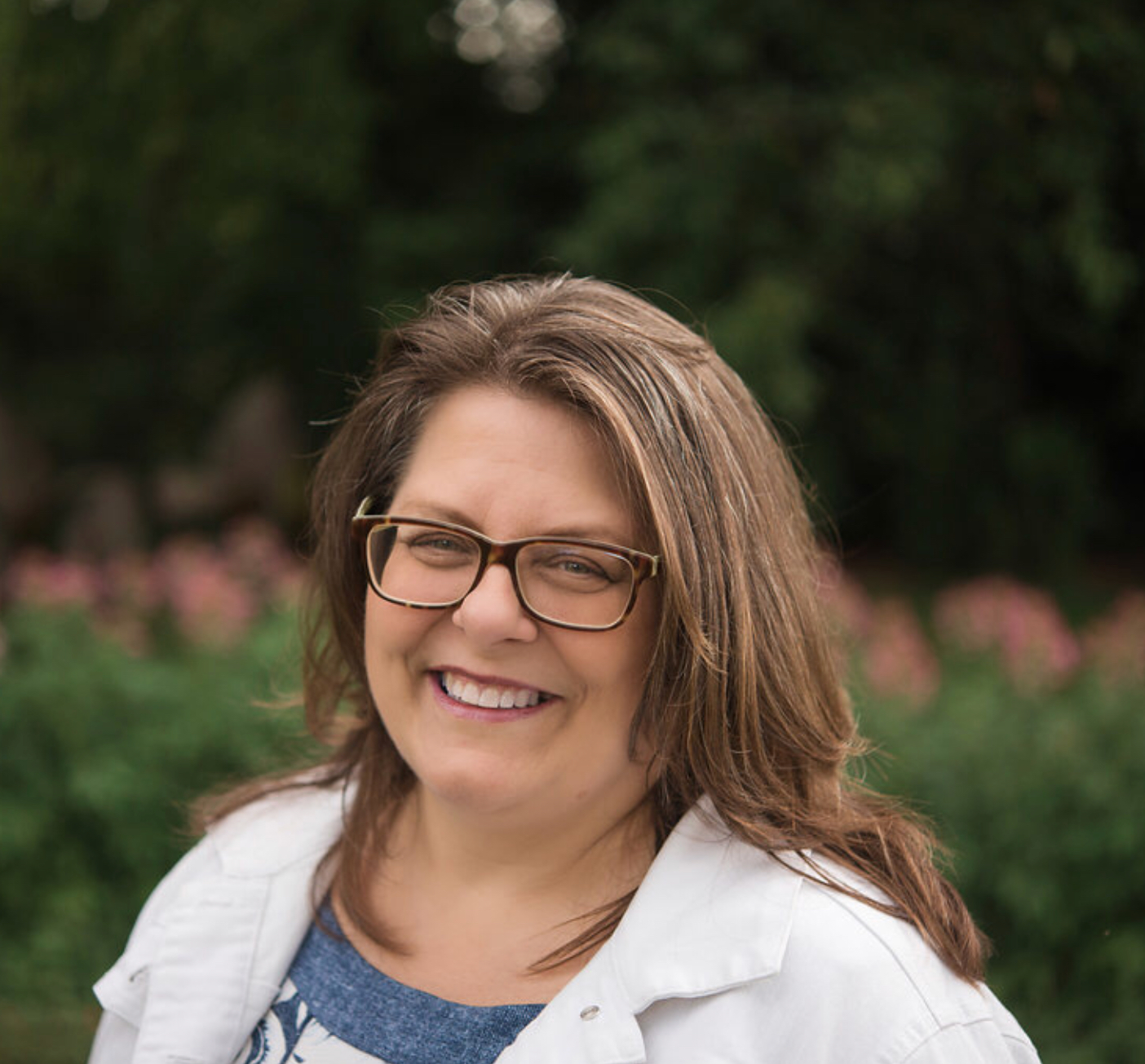 Homeschooling mom – 26 years and counting
Autism Mom
Movie reviewer/Travel blogger
Disney enthusiast