Are Breakfasts causing you to want to go back to bed?
Do you feel as though you end up staring into the cupboard aimlessly when it is time to make breakfast? Maybe you just don't know what to do and just need to come across some great recipes. Either way, this guide to easy breakfasts for kids will help you to come up with some very good breakfast ideas that will suit the whole family.
They say that breakfast is the most important meal of the day. You want your kids to have a nutritious breakfast for great academic performance. And you want to avoid all the carbs and sugar that come with a bowl of cereal. How can you ensure that your children eat a healthy morning meal and are ready to conquer the day with easy recipes that don't have you spending all morning in the kitchen?
Guide to Easy Breakfasts for Kids
Busy weekday mornings call for creativity! It is hard to be creative for an entire school year, and it is so easy to get into a breakfast rut. But don't think you have to go it alone. Many of these items can be made ahead of time, or you can put your child in charge of making them the night before. If you have picky eaters, you can experiment and find ways to get your kids to try new items.
Vegetable and Egg Muffins
Egg and vegetable muffins are a great way for you to try and sneak some extra vegetables in for your kids. Egg muffins can easily be wrapped for an easy on-the-go meal, so you don't have to worry about making them in advance. If you want to make them, then you simply need to mix pepper, salt, and eggs in a bowl. You can then add in some extra vegetables. Divide the mixture into some muffin tins and bake them for around 15 minutes.
Want to do something else with eggs? Try this perfect gluten free crepes recipe. Crepes can be made in advance and reheated for a quick breakfast. So many different toppings can be added to crepes. You don't just have to eat crepes covered in maple syrup. You can wrap them to have a "burrito" type breakfast. Add a slice of ham or peanut butter and sliced banana for more protein in the morning.
Eggs in a Hole
Take a round cookie cutter and then punch a hole in the center of some whole grains bread. You can then put this in a frying pan alongside some melted butter. You then need to crack an egg into the hole as it cooks. This will give you a great protein-packed breakfast and the kids will love it, so don't be afraid to give this a go. Serve this with a slice of red pepper for some color!
Frittatas
I love to make quiche, but they are a little fancier and require more work. You can keep those for special occasions and make a frittata instead. Frittatas are an easier version of an omelet. You simply need to beat a few eggs together and then add some salt and pepper. You will then pour this into a frying pan before sprinkling some ham and cheese on top. Cook it until the eggs are set and then slice the whole thing into wedges. You can then serve it to your kids, and it is a very stress-free way of ensuring that everyone gets a tasty breakfast.
Scrambled Egg Tacos
This is a fun twist on tacos. You can simply scramble one or two eggs for every child you have and then serve them in a corn tortilla. If you want, you can then top them with black beans and cheese. This gives you extra protein if you are a vegetarian and it also helps you to pack in that flavor.
Berry Strata
Strata are super hearty and they are essentially a make-ahead and easier version of French toast. Simply get a baking dish and line it with some whole-grain bread. You then need to sprinkle some berries on top and then add some eggs, milk, vanilla, and whatever else you want. You simply need to pour the mixture over the fruit and bread that you have, before refrigerating it overnight. In the morning, bake it until it is nice and puffy.
Smoothies & Parfaits
Many children love the "coffee" drinks they can get at popular chains. However, you can make your own drinks that are healthy, cost much less, and give your kids the nutrition they need. Breakfast smoothies are all the rage. Adding greek yogurt to fresh fruit such as strawberries and bananas with a splash of milk and some ice cubes is a good way to have breakfast on the go. If your children want a little sweeter drink, add honey instead of sugar.
A yogurt parfait can be a fun creative breakfast recipe. There are many options to try and you can easily make these the night before and put them in the refrigerator. Add plain yogurt layered with granola or fruit. Top with chia seeds for a fancy addition.
Fruit & Toast
While it is not the ideal breakfast, sometimes you need easy breakfast ideas for those busy mornings. Try serving toast or an English muffin topped with peanut butter (or other nut butter such as almond) with apple slices on the side.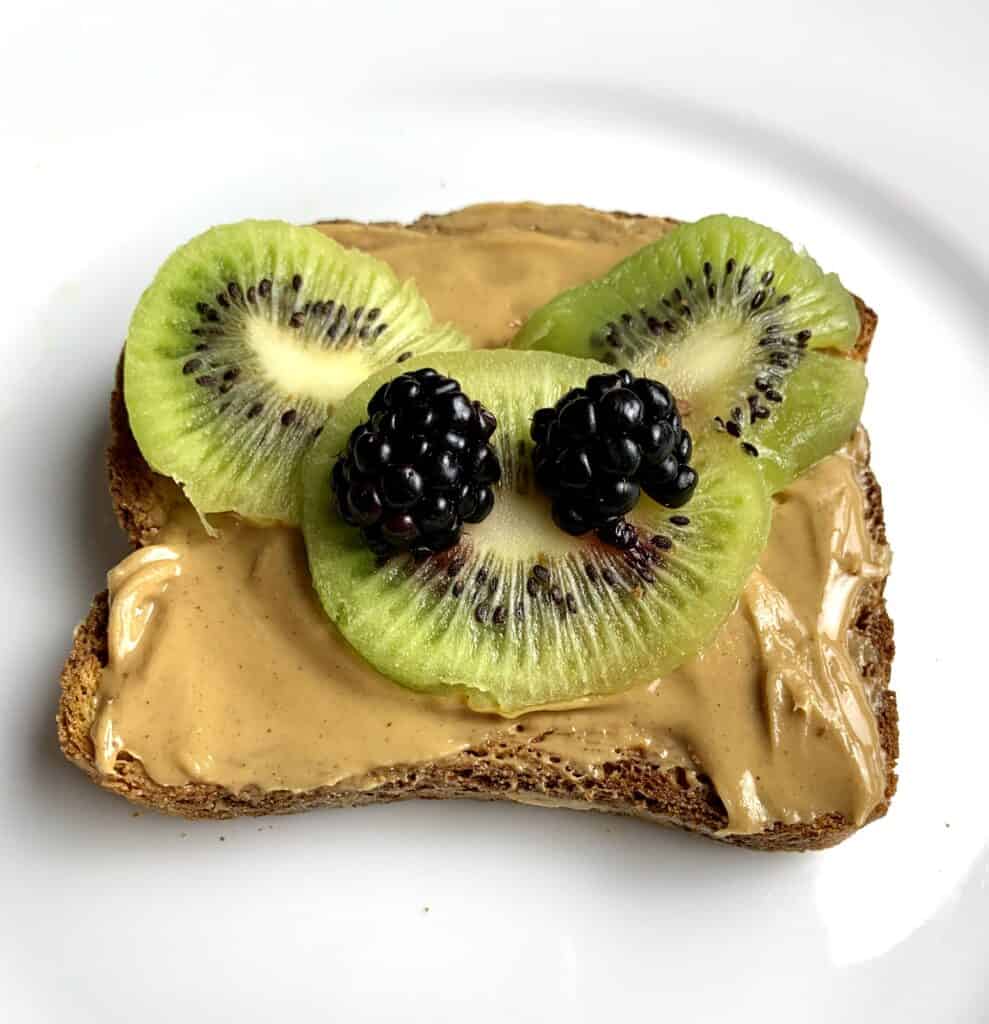 Sometimes coming up with something fun like this Baby Yoda toast will get your kids to try new foods.
Another option along these lines is cottage cheese and a piece of fruit. While most kids don't like cottage cheese, I suspect they haven't even tried it. I hate cottage cheese, but I absolutely love it with pineapple, a little brown sugar (1/4 tsp), and pecans. It is almost like a dessert.
Overnight Oats
Easy breakfast recipes include overnight oats. You layer everything in a small mason jar and put in the refrigerator to grab and go. These are fun and can be customized for each child.
Sometimes kids love to eat a large breakfast – I was never one of those kids – and you need more for breakfast. If you are breakfast eaters, go ahead and make pancakes, eggs, toast, juice, and bacon. Find ways to streamline making those types of breakfast – mix the pancake mix the night before, have your young children make the toast and pour the juice, and enlist dad to make the bacon.
It's so easy for you to be creative at breakfast time and if you follow this guide then you will find it easier than ever for you to make your kids healthy and nutritious meals that do not break the bank. Why not give it a go for yourself today to see what you could come up with?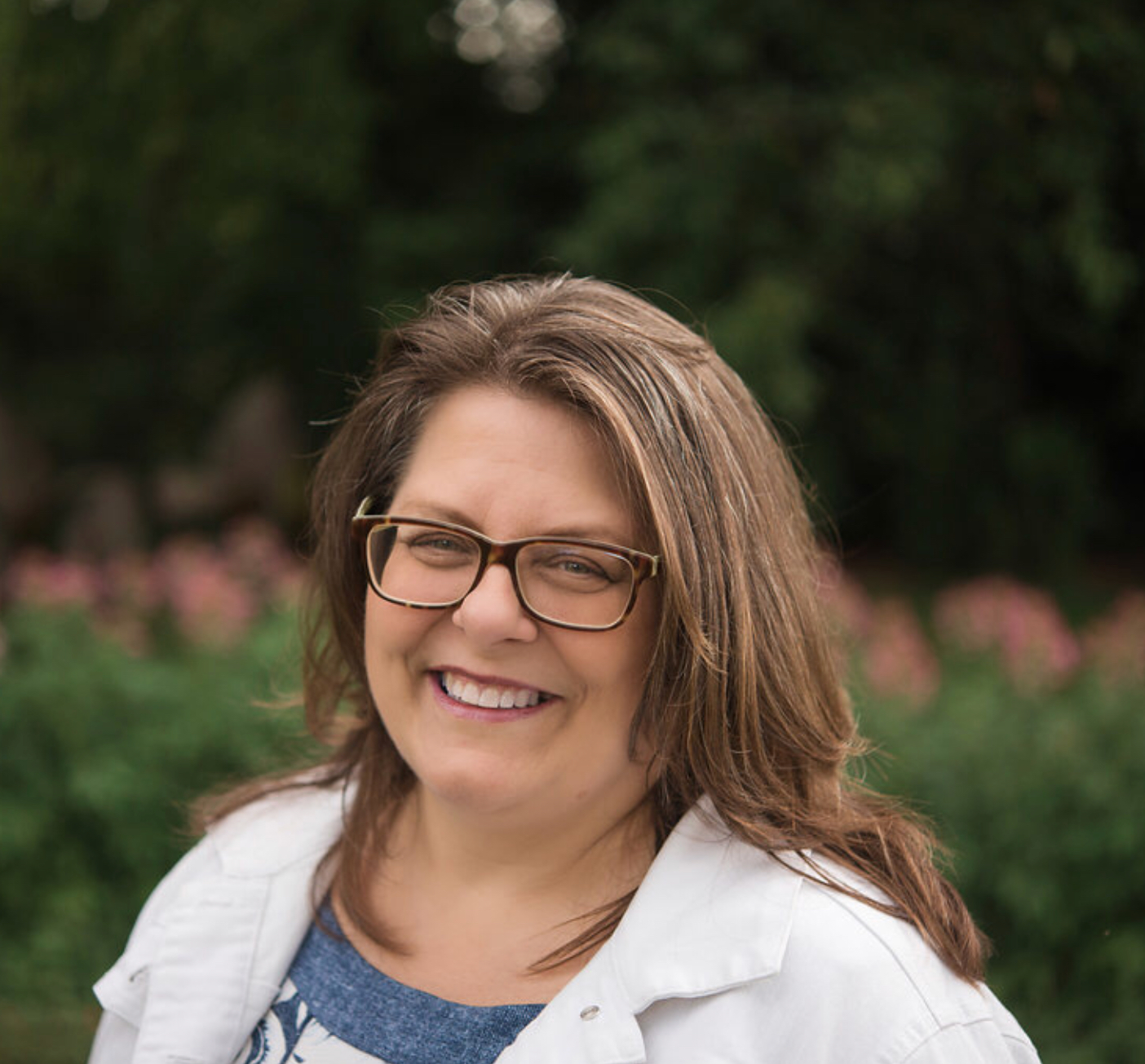 Homeschooling mom – 30 years and counting
Autism Mom
Movie reviewer/Travel blogger
Disney enthusiast