Vardalos wrote and starred in the film, based on experiences in her own extended family of Greek immigrants
In this Christian Movie Review & Parent Guide, I give you the information you need before viewing this movie with your children.
The first time I watched My Big Fat Greek Wedding, I understood this movie from a family perspective. Although, I am not Greek, I have a big family. We are loud and tend to overwhelm guests. Additionally, my husband's family (although large) is much quieter and proper.
Furthermore, I grew up in an area with a larger Greek population. The house shown in My Big Fat Greek Wedding – there were several of those with statues in the front yard. There were plenty of houses with live lambs in the tiny yard before Easter.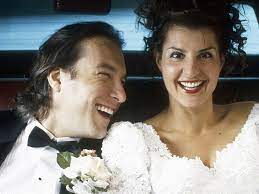 My Big Fat Greek Wedding Movie Review
My Synopsis:
Thirty-year-old Fotoula "Toula" Portokalos has a large, loud, intrusive Greek family. Her father only wants her to get married and have children. She is frumpy and meek and works in her family's Chicago restaurant. She wants to do something else with her life besides working at "Dancing Zorba" the family restaurant. While working, a school teacher named Ian Miller comes into the restaurant, and Toula develops a crush on him.
This crush leads to a transformation in Toula that breaks her father's heart but sends her on her path to happiness. She takes some computer classes, goes to work in her Aunt's Travel Agency, and actually meets Ian Miller.
My Big Fat Greek Wedding Christian Review: What Parents Want to Know
Language:
Several uses of the phrase, "big a-s girlfriend." Additionally, there are uses of "my g-d," "Oh my g-d," and "for g-d sakes."
There are other instances of crude language: the use of the word nads (which is short for gonads – testicles). Furthermore, a person says, "I have three testicles," "sexy," and "Nice boobs."
Violence:
Some of the adult men act juvenile and punch each other. One is known for punching others in the testicles.
A woman hits a man over the head with her purse. A mom smacks her adult son in the head for uses crude language.
Someone says, "I'll kill you," and then says he was joking. He then continue to use phrases that mean he is going to kill the person.
Spiritual Content:
First, this family is Greek Orthodox Christian. If you have never been in a Greek Orthodox Church, they do everything 3 times. This is portrayed in the movie.
Additionally, a baptism takes place in the church and the wedding.
Toula talks about her house, and says in the yard there are "statues of the gods." They do have statues outside their home.
The sign of the cross is made.
Furthermore, the name Fortula is Greek and means "Light of God."
The family greets each other with "Christos Anesti" on Easter to say Happy Easter. It literally means Christ is risen.
Finally, in the church, while the bride is walking down the aisle, people are spitting on the bride. It is said to "keep the evil away."
Adult Content:
Drinking is depicted. In one scene a couple has shots with Toula's family and are shown drunk.
An unmarried couple is shown kissing, and then kissing in a car (montage), and then kissing at work, and then she goes to his apartment and sex is implied. In the morning, they are in bed together. He is shown bare chested and she is under the covers.
One character is known for her low cut dresses and tops.
While a man is getting baptized, he is shown standing in a kiddie pool with just shorts on. A woman comes to rub oil on him, and rubs his chest in a provocative manner.
Additionally, there is plenty of talk about men and women and relations. Toula's mother tries to have a talk with her about sex on the morning of her wedding. She uses the phrase, "your duties."
"We may be lambs in the kitchen, but we are tigers in the bedroom."
Women are shown in their bras getting dressed.
Deception:
Toula lies to both her mom and dad about where she is going. She is secretly meeting Ian. Eventually, they find out the truth.
Toula's mom and aunt plot to allow Toula to take computer classes and have her dad think it was his idea.
Immigration, Nationalism, and Women's Roles:
While Portokalos family is loud and obnoxious, they really do love and care for one another. Furthermore, you get a glimpse of the racial and cultural differences between a Greek family and an American family. Toula's family is proud to be Greek and display their love for their Greek heritage!
However, be aware there are several comments made about what Greeks do and how women should behave, such as: A young Greek woman is expected to "marry Greek boys, make Greek babies, and feed everyone until the day we die". And they never should marry a non-Greek man.
"The man is the head, but the woman is the neck, and she can turn the head any way she wants."
"Loud breeding Greek eaters"
"Didn't I say it was a mistake to educate women?"
Furthermore, the idea that Toula should marry a nice Greek boy, is not just a Greek thing. Italians marry Italians, and Slovaks marry Slovaks was common especially with immigrants and first generation Americans. Don't marry outside of your nationality was a message many immigrants expressed to their children.
My Big Fat Greek Wedding Christian Review Viewing Recommendations
My Big Fat Greek Wedding is a funny and comical look at being the daughter of Greek immigrants. It is based on the life of Nia Vardalos (Toula).
While this movie is rated PG, it is not really a kid's movie. I believe many children would be bored with the message in the film. Furthermore, there is a world of difference between a teenager sneaking around and a 30-year-old woman lying to her parents about where she has been.
For these reasons, my age recommendation is 12 and up.
About the Movie:
Rating: PG for sensuality and language
Release Date: April 19, 2002
Runtime: 1 hour, 35 minutes
Genre: Romantic Comedy
Director: Joel Zwick
Written by: Nia Vardalos
Producer: Rita Wilson, Tom Hanks, Gary Goetzman
Editor: Mia Goldman
Music by: Chris Wilson, Alexander Janik
Produced by: Gold Circle Films, HBO Films, MPH Entertainment, Playtone
Distributed by: IFC Films
The cast of My Big Fat Greek Wedding:
Nia Vardalos as Fortula "Toula" Portokalos
John Corbett (Northern Exposure) as Ian Miller
Michael Constantine as Gus Portokalos
Lainie Kazan as Maria Portokalos
Andrea Martin as Aunt Voula
Louis Mandylor as Nick Portokalos
Gia Carides as cousin Nikki
Joey Fatone as Angelo
Ian Gomez as Mike
Bess Meisler as Mana-Yiayia
Fiona Reid as Harriet Miller
Bruce Gray as Rodney Miller
Stavroula Logothettis as Athena Portokalos
Gerry Mendicino as Uncle Taki
Christina Eleusiniotis as young Toula age 6
Marita Zouravlioff as Toula age 12
Kaylee Vieria as a schoolgirl
Johnny Kalangis as Greek Teacher
Sarah Osman as Athena Portokalos age 15
Jayne Eastwood as Mrs. White
Frequently Asked Questions:
Where can I watch My Big Fat Greek Wedding?
My Big Fat Greek Wedding is currently streaming on Peacock.
Is there LGBTQ+ content in My Big Fat Greek Wedding?
A person comments, "Drag queens could get a few tips from your aunts" regarding make-up.
Will My Big Fat Greek Wedding be streaming on Disney+?
No. My Big Fat Greek Wedding will not be streaming on Disney+.
How much did it cost to produce My Big Fat Greek Wedding?
The budget for My Big Fat Greek Wedding was $5 million dollars.
What does Christos Anesti mean in Greek?
Greeks greet each other with this phrase on Easter. The literal translation is Christ is risen.
Who is Nia Varadolas married to in real life?
Nia was married to Ian Gomez (who played Mike, Ian's best friend in the movie). They married in 1993, but divorced in 2018.
What does Toula's father do with Greek words?
He tries to say that all words have come from Greek. He tries to find a Greek root for every word.
What was the name of the family business in My Big Fat Greek Wedding?
​Toula's father, Gus, and her mother, Maria, have a restaurant named Dancing Zorba's, which features Greek cuisine.
What does Toula's dad spray on acne and rashes?
Gus uses Windex for rashes, acne, and even bad elbows.
Is the Dancing Zorba's (Toula's father's Greek Restaurant) a real restaurant?
The exterior shots of the family's restaurant, Dancing Zorba's, was an authentic restaurant in Toronto. However, it is now closed.
Where was My Big Fat Greek Wedding filmed?
The movie was set in Chicago, and parts were filmed in Chicago and Toronto. Furthermore, it is based on events in Winnipeg's Greek community. Where was the church that was used in My Big Fat Greek Wedding?
The exterior scenes were a church in Toronto called Holy Trinity Russian Orthodox Church. The interior scenes were filmed in St. Nicholas Ukrainian Church.
Who wrote My Big Fat Greek Wedding?
While Nia Vardalos (Antonia Eugenia Vardalos) wrote My Big Fat Greek Wedding as a one-woman show performed in Los Angeles, the script of the movie is different than the stage show.
Ian Miller is a vegetarian. Aunt Voula says, "What do you mean he don't eat no meat? That's okay. I make lamb."
Moussaka (Moose-kaka) is a lentils based dish.
Spanakopita is a pastry with phyllo dough, spinach, garlic, and feta.
Baklava is a dessert pastry with phyllo dough, nuts, and honey.
Finally, don't forget the Bundt cake!
My Big Fat Greek Wedding 2 Review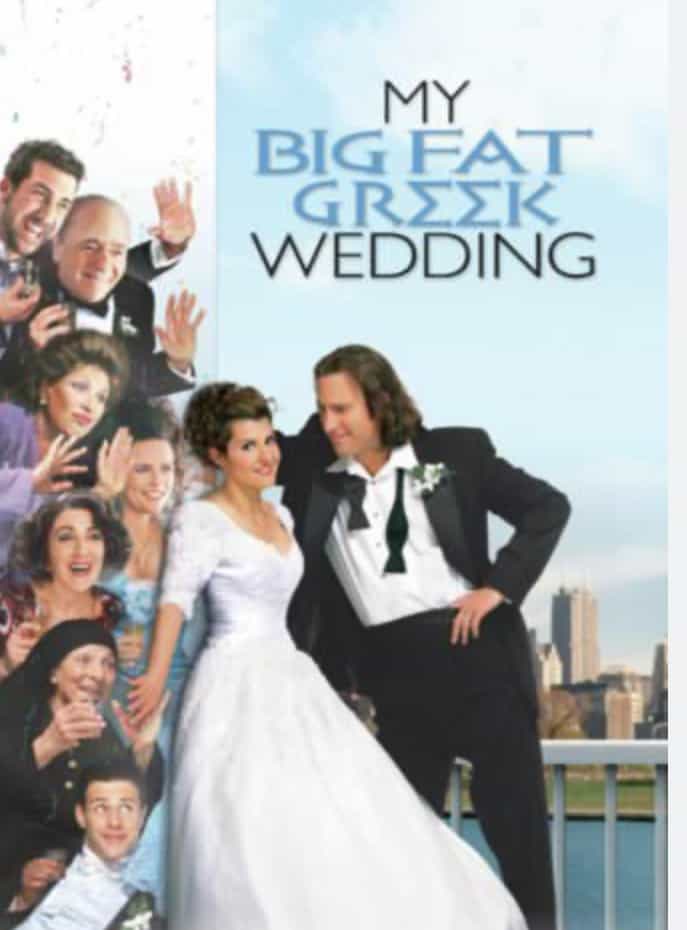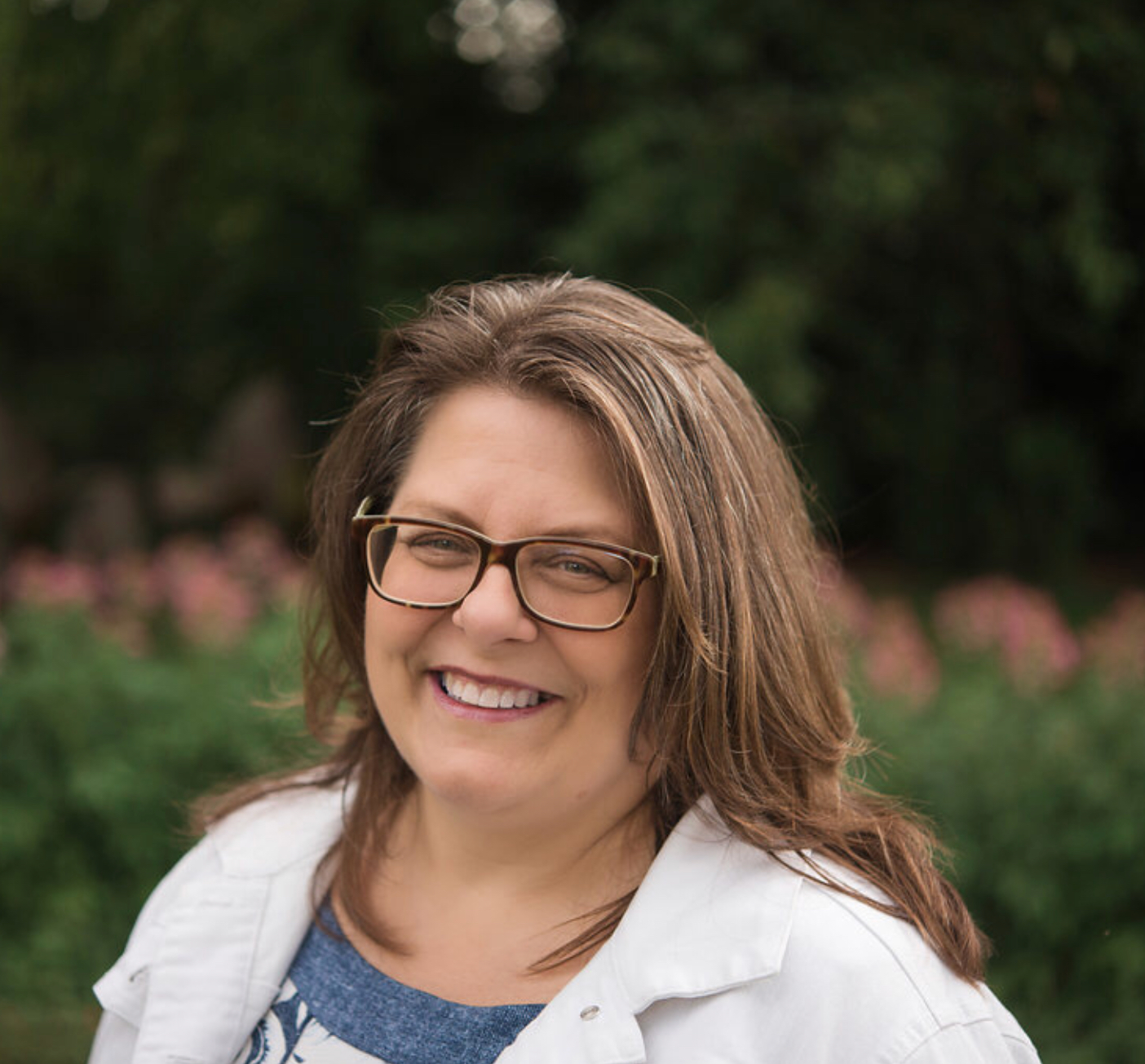 Homeschooling mom – 26 years and counting
Autism Mom
Movie reviewer/Travel blogger
Disney enthusiast