This sequel is rated PG-13. However, the original was rated PG. Is this movie suitable for children?
In My Big Fat Greek Wedding 2 Christian Movie Review & Parent Guide, I give you the information you need before viewing this movie with your children.
I loved the original movie, but it was 1) rated PG and 2) new and original. Does this second movie have what it takes and is it okay for children?
My Big Fat Greek Wedding 2 Christian Movie Review
Studio Synopsis:
After spending most of their time focusing on their troubling teenage daughter, Toula and Ian are facing marital problems while also having to deal with yet another Greek wedding – this time, even bigger and fatter.
My Synopsis:
Ian and Toula's daughter is now 17 and applying to colleges. They want Paris to stay close to home, but she is looking to move far away from her crazy family. Furthermore, the family finds out that Maria and Gus were never legally married. Will Paris stay close to home, and will Maria marry Gus?
Christian Review What Parents Want to Know
Language:
The word nads for gonads (testicles) is used, as well as talking about how to be sexy. "Suck it" is said.
The word poulaki is used. It refers to male and female genitalia.
Violence:
Two cousins "fight" and one punches the other one in the testicles.
A wife hits her husband across the head.
Furthermore, a woman tells her dog (in Greek), "Bite her tomorrow."
Spiritual Content:
The sign of the cross is made several times.
Adult Content:
There are numerous posters on the school bulletin board. One of them is for the Gay & Lesbian Club.
Angelo is asked why he keeps secrets from his family. His mother asks, "He is your partner or your partner?" He responds, "Both," and his mom says she knew. That is his coming out moment.
Furthermore, someone comments about "slow sperm," and talks about "spreading his seed."
A comment is made about porn on a computer.
Furthermore, it is revealed that a man proposed to his wife by saying, "I want to put a baby in you."
As in the original MBFGW, Aunt Voula makes inappropriate sexual comments such as "You know what Taki likes in bed?" Toula is also advised to "shave everything" to prepare for a date with her husband. Additionally, there are comments about sex being a duty. Furthermore, one person says, "Be gentle with your bride."
An adult couple makes out in the car and starts to undress before their family finds them.
One character unzips her blouse, exposing more cleavage when she is in front of a man she is attracted to. He is a married man, and his wife is there. She often wears low-cut dresses and shirts.
There is a magazine with a sex quiz. Also, a person says, "I love your sex stories," with the implication that she really doesn't, and it is over the top and too much.
"Eyes open, knees shut."
There is drinking that occurs during the movie similar to the first one. A mention is made of pot.
Other Content:
A mom says, "Why do you want to leave me?" to her daughter who is trying to pick a college to go to.
Deception:
A person "takes" the mail out of a mailbox and replaces it with a fake letter. It was done with pure motives. However, it was still deception.
Christian Review of My Big Fat Greek Wedding 2
My Viewing Recommendations
While this movie has a Rotten Tomato score of 27% from the critics and 52% audience score. However, it really isn't as bad as the critics would make you think. Sure it is predictable. Yes, there are the same type of gags and jokes. In fact, it is relatable and depicts ethnic families accurately.
However, due to the movie's content, including the intense making out in a car and other sexual content, this movie deserves the PG-13 rating. Furthermore, My Big Fat Greek Wedding 2 is not nearly as good as the first one, but if you are planning to see the 3rd one, you probably should watch this one.
About My Big Fat Greek Wedding 2 Movie:
Rating: PG-13 for suggestive material
Release Date: March 25, 2016
Runtime: 1 hour, 34 minutes
Genre: Romantic Comedy
Studio: Gold Circle Films, HBO Films, Playtone
Director: Kirk Jones
Written by: Nia Vardalos
Executive Producers: Paul Brooks, Scott Niemeyer, Steven Shareshian, and Nia Vardalos
Music by: Christopher Lennertz
Producers: Toma Hanks, Rita Wilson, Gary Goetzman
Distributed by: Universal Pictures
The Cast of My Big Fat Greek Wedding 2:
Nia Vardalos as Fotoula (Toula) Portokalos
John Corbett as Ian Miller
Louis Mandylor as Nick Portokalos
Elena Kampouris as Paris Miller
Michael Constantine as Gus Portokalos
Lainie Kazan as Maria Portokalos
Andrea Martin as Theia Voula
Maria Vacratsis as Aunt Frieda
Gia Carides as Cousin Nikki
Joey Fatone as Cousin Angelo
Gerry Mendocino as Uncle Taki
Alex Wolff as Bennett
Bess Meisler as Mana-Yiayia
Stavroula Logothettis as Athena Portokalos
Bruce Gray as Rodney Miller
Fiona Reid as Harriet Miller
Ian Gomez as Mike
Jayne Eastwood as Mrs. White
Mark Margolis as Panos
Chrissy Paraskevopoulos as Jennie
Rita Wilson as Anna
John Stamos as George
Rob Riggle as Northwestern University Rep
Jeff White as Patrick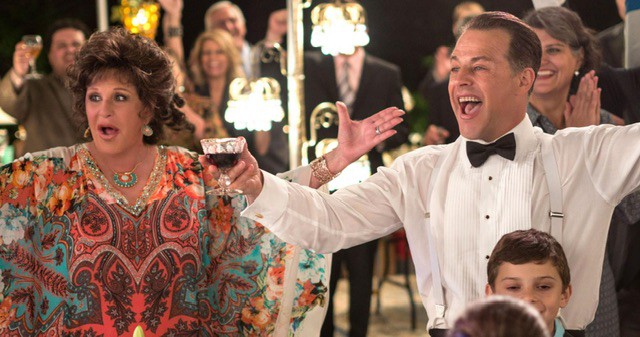 Frequently Asked Questions:
Where can I watch My Big Fat Greek Wedding 2?
This movie is currently streaming on Peacock. Furthermore, it can be rented or purchased on Amazon Prime,
Is there LGBTQ+ content in My Big Fat Greek Wedding 2?
There is a poster on the bulletin board at school for a Gay & Lesbian Club.
Additionally, cousin Angelo comes out as gay and they introduce his partner, Patrick.
Will My Big Fat Greek Wedding 2 stream on Disney+?
No. My Big Fat Greek Wedding 2 is not streaming on Disney+.
Is My Big Fat Greek Wedding 2 streaming on Peacock?
Yes. My Big Fat Greek Wedding 2 is currently (as of September 2023) streaming on Peacock.
How much did it cost to produce My Big Fat Greek Wedding 2?
The budget to produce My Big Fat Greek Wedding 2 was $18 million dollars.
What is the drink they drink when doing shots in the movie?
They are drinking ouzo in the movie. It is a dry anise-flavored drink.
My Big Fat Greek Wedding (2002) Review
My Big Fat Greek Wedding 3 (2023) Review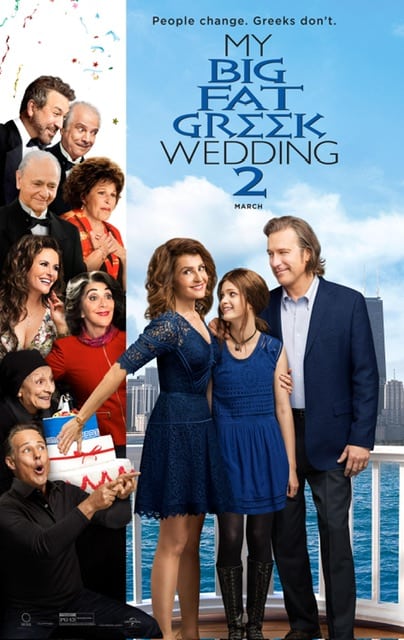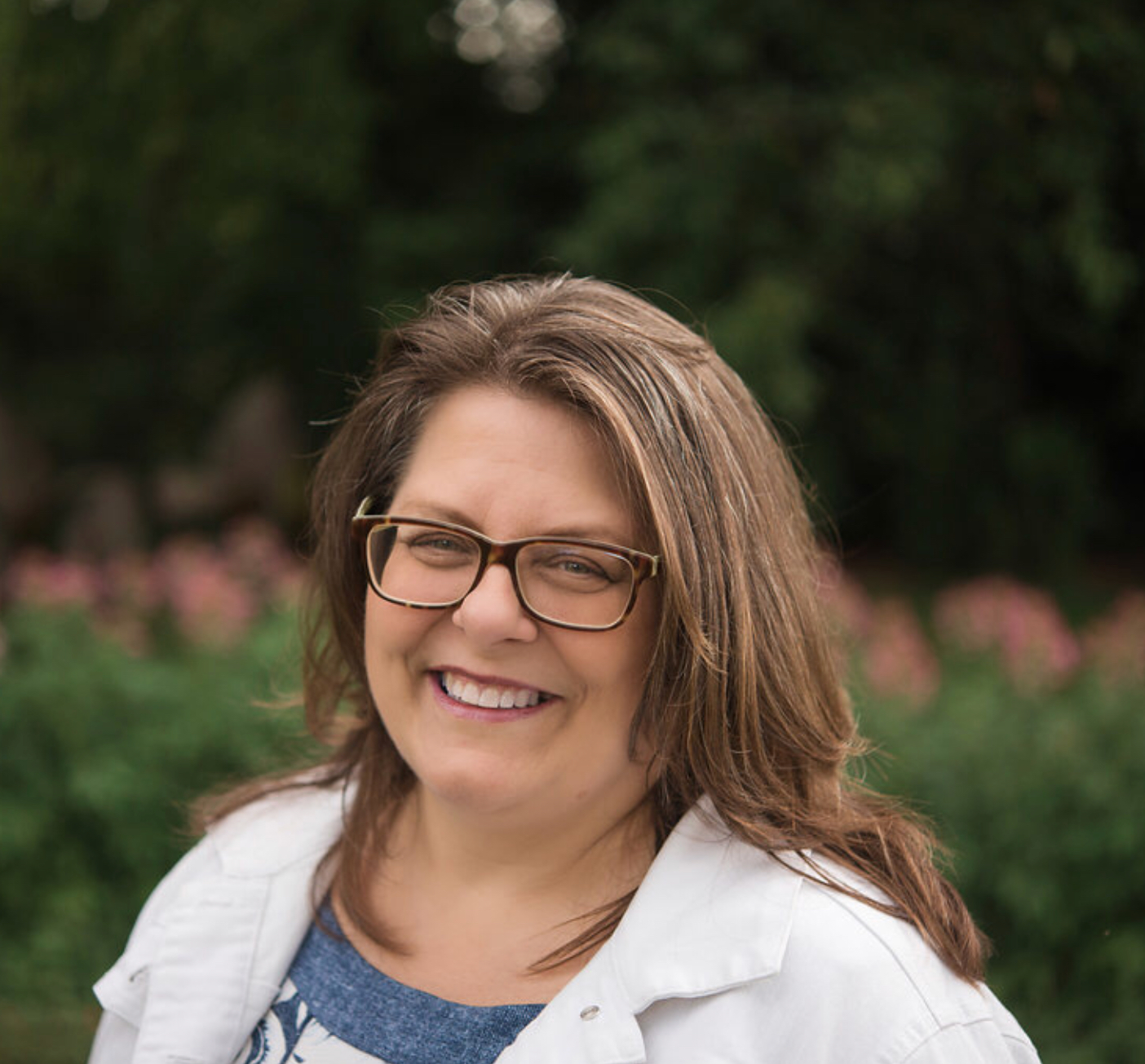 Homeschooling mom – 30 years and counting
Autism Mom
Movie reviewer/Travel blogger
Disney enthusiast