Advertisement for Travel to Greece with Little Humor
In this Christian Movie Review & Parent Guide, I give you the information you need before viewing this movie with your children. For guidelines on how I review movies, visit HERE!
I absolutely loved the first film, My Big Fat Greek Wedding 2002. Additionally, I didn't hate My Big Fat Greek Wedding 2. This second film was not nearly as bad as the critics made it out to be. However, I went into the third installment of My Big Fat Greek Wedding with low expectations.
Not only will I detail the content that you might want to know before watching this movie with your children, but I will also give you my opinion on the quality of this original film.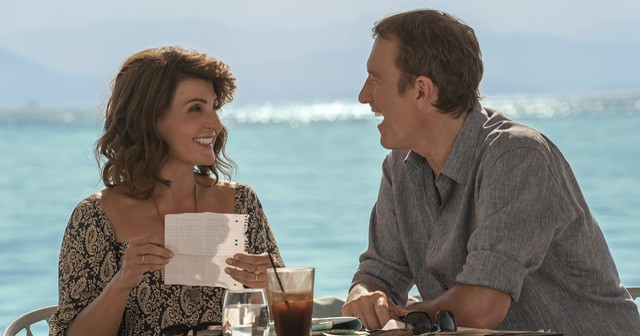 My Big Fat Greek Wedding 3 Christian Movie Review
Studio Synopsis:
From writer and director Nia Vardalos, the worldwide phenomenon My Big Fat Greek Wedding is coming back to theaters with a brand-new adventure. Join the Portokalos family as they travel to a family reunion in Greece for a heartwarming and hilarious trip full of love, twists and turns. Opa!
My Synopsis:
When we last saw the cast of My Big Fat Greek Wedding 2, Paris was off to college, and Maria and Gus were finally married. A year later, (actually 7 years have gone by since the second movie), Gus has passed away, Maria's memory is declining, and Toula has promised to take her dad's journal back to his childhood home in Vrisi, Greece and give it to his childhood friends.
So, Ian and Toula, Paris, Aunt Voula, Aunt Freida, and Nick all go to Greece. Aunt Voula has hired a guide (Aristotle) who was Paris' prom date from My Big Fat Greek Wedding 2. Paris has ghosted him after she goes to college. This two-week trip to Greece should be exciting and full of surprises and loads of extended family.
My Big Fat Greek Wedding 3 Christian Review What Parents Want to Know
Language:
There are several uses of Jesus' name and oh my g-d. Furthermore, the use of the word h-ll, and while taking a cold shower, a man screams, which sounds like d-mn, but it may not be. Someone says, "I suck."
Violence:
In one scene, a bunch of kids jump on a young adult. Furthermore, a comment is made about after you are married, and "they try to strangle you in your sleep."
Spiritual Content:
Toula's aunts talk about "evil eye" to protect Paris, and she responds negatively to it and calls what they are doing voodoo. Additionally, the aunts place items under a pillow with the belief that the person sleeping on it will dream of the person they will marry.
Several people make the sign of the cross.
Another character says, "I thought my husband came back from the dead."
LGBTQ+ Content:
Victory is asked if she likes to wear boy clothes or girl clothes and she responds "Both and neither." Later in the film, when there are women dancing and men dancing, she switches back and forth between the lines. The implication is that she is non-binary or gender fluid. She is played by Melina Kotselou who has pronouns she/they.
Additionally, Voula says, "I have a song who is gay."
Adult Content:
First, the nudity – yes, there is nudity. It is not nearly as bad as it could be. Nick drops his robe in one scene. However, everything is strategically covered up. Another scene involves a nudist beach and again, everything is strategically covered. Nick is standing on the beach with something covering his genitals. However, he is completely naked.
Additionally, a man is shown without his shirt. A person wears an apron that shows a naked female body from the waist up.
As with the first two movies, there is a lot of drinking. People have too much to drink and are seen drunk.
One character continually wears low-cut tops and dresses exposing her breasts.
Furthermore, there is kissing and talk about making out. When a married couple is kissing, someone says, "Have sex on Easter like everyone else." I do not know if this is a reference to giving up sex for Lent, or if there is some other reason this would be said.
A comment is made to a kissing couple, "No babies until you graduate from college."
Other Content:
First, there is a lot of talk about immigration and the Syrian immigrants in Greece. I did feel as if this was a social commentary.
One running gag involves a person clipping their toenails and shaving at the table. (It wasn't funny and didn't get any laughs.) Someone asks, "What is he trimming, upstairs or downstairs?"
Lastly, someone mentions uses Greek yogurt for an enema.
My Big Fat Greek Wedding 3 Christian Movie Review Viewing Recommendations
While the language is quite mild in this movie, especially for a PG-13 movie, there are nude scenes. The beach scene has items strategically placed so the viewer doesn't see anything, but unless you are ready to talk with your child about nude beaches, you may want to pass on this movie. As usual, you can expect cousins Nikki and Angelo to act like they did in the first two movies, complete with low-cut dresses and colorful commentary.
Furthermore, the movie is disjointed and has many storylines that intersect with each other, making the movie difficult to follow for younger children.
Additionally, without Gus, this movie falls flat. It certainly felt as if this was a travel commercial for visiting Greece, and I commented that the cast just wanted to visit their homeland, and the rest of us got this movie.
For these reasons, I recommend 12 and up, and additionally, I would wait until this movie is streaming to watch!
About the Movie:
Rating: PG-13 some suggestive material and some nudity
Release Date: September 8, 2023
Runtime: 1 hour, 31 mins.
Genre: Romantic comedy
Director: Nia Vardalos
Written by: Nia Vardalos
Producer: Rita Wilson, Tom Hanks, Gary Goetzman
Editor: Annette Dave's, Craig Herring
Music by: Stephanie Economou
Produced by: Gold Circle Entertainment, Playtone, Artistic Films, HBO films
Distributed by: Universal Pictures, Focus Features
The cast of My Big Fat Greek Wedding 3:
Nia Vardalos as Fotoula (Toula) Portokalos
John Corbett as Ian Miller
Louis Mandylor as Nick Portokalos
Elena Kampouris as Paris Miller
Lainie Kazan as Maria Portokalos
Andrea Martin as Theia Voula
Maria Vacratsis as Aunt Frieda
Gia Carides as Cousin Nikki
Joey Fatone as Cousin Angelo
Elias Kacavas as Aristotle
Gerry Mendocino as Uncle Taki
Melina Kotselou as Victory
Alexis Georgoulis as Peter
Stephanie Nur Buddenbrook as Qamar
Anthi Andreopoulou as Alexandra
Spyros Kasfiks as Thanasis
Ektoras Kaloudis as George
Menelaos Ntaflos as Dimos
Frequently Asked Questions:
Where can I watch My Big Fat Greek Wedding 3?
On September 8, 2023, My Big Fat Greek Wedding 3 was released in theaters in the United States. At that time, it was only available to watch in theaters.
Will My Big Fat Greek Wedding 3 stream on Disney+?
No. MBFGW3 will not be streaming on Disney Plus.
Will My Big Fat Greek Wedding 3 stream on Peacock?
My Big Fat Greek Wedding 1 and 2 are currently streaming on Peacock. It is extremely likely that My Big Fat Greek Wedding 3 will begin streaming on Peacock sometime in October 2023.
Where did the filming of My Big Fat Greek Wedding 3 take place?
It was filmed in Athens, Greece and on the island of Corfu in June-August 2022.
Who has died from the original movie – My Big Fat Greek Wedding?
The late Michael Constantine who played Toula's father, Gus, died in 2021. He was 94 years old.
Bruce Gray who played Rodney Miller (Ian's dad), died in 2017 from cancer at the age of 81.
Is there an end-credit scene for My Big Fat Greek Wedding 3?
No. There is no end-credit scene in My Big Fat Greek Wedding 3.
Does My Big Fat Greek Wedding 3 have LGBTQ+ content?
Angelo is gay. Additionally, one character appears to be non-binary.
What is the Syrian Refugee storyline?
​Just as Gus did not want his daughter to marry a non-Greek, Peter (son of Alexandra) does not want his son to marry a Syrian refugee.
Why does Toula want to go to Greece?
​Toula has promised her father that she would return his journal to his best friends that he left behind in Greece.
What secret is their college-age daughter Paris keeping from her family members?
​She partied in her first year of college and she is now on academic probation.
What did Toula's brother Nick bring to Greece with him?
​Nick brought the urn with his father's ashes to Greece. He wants to find the oldest tree in his father's village and bury his ashes under the tree.
What awards did My Big Fat Greek Wedding win?
​This film received an Oscar nomination for Best Screenplay. Furthermore, it was nominated for Golden Globes, Critic Choice, and other awards. It did win a People's Choice Award for Favorite Comedy Motion Picture.
Did Nia Vardalos make any other films or shows?
Writer-director Nia Vardalos also has starred in several films and series.
In 2003, Nia wrote and starred in a TV series that lasted 7 episodes (My Big Fat Greek Life). 
She also wrote and starred in a film entitled Connie and Carla about two women who despite their obsession with musical theater have failed to have a career at it. After posing as drag queens, they make it big in theater.
Additionally, she was the narrator of Greece: Secrets of the Past (2006). She was writer-director and starred in I Hate Valentine's Day (2009). 
Check out the complete list of works of Nia Vardalos.
My Big Fat Greek Wedding 1 (2002) Review
My Big Fat Greek Wedding 2 (2016) Review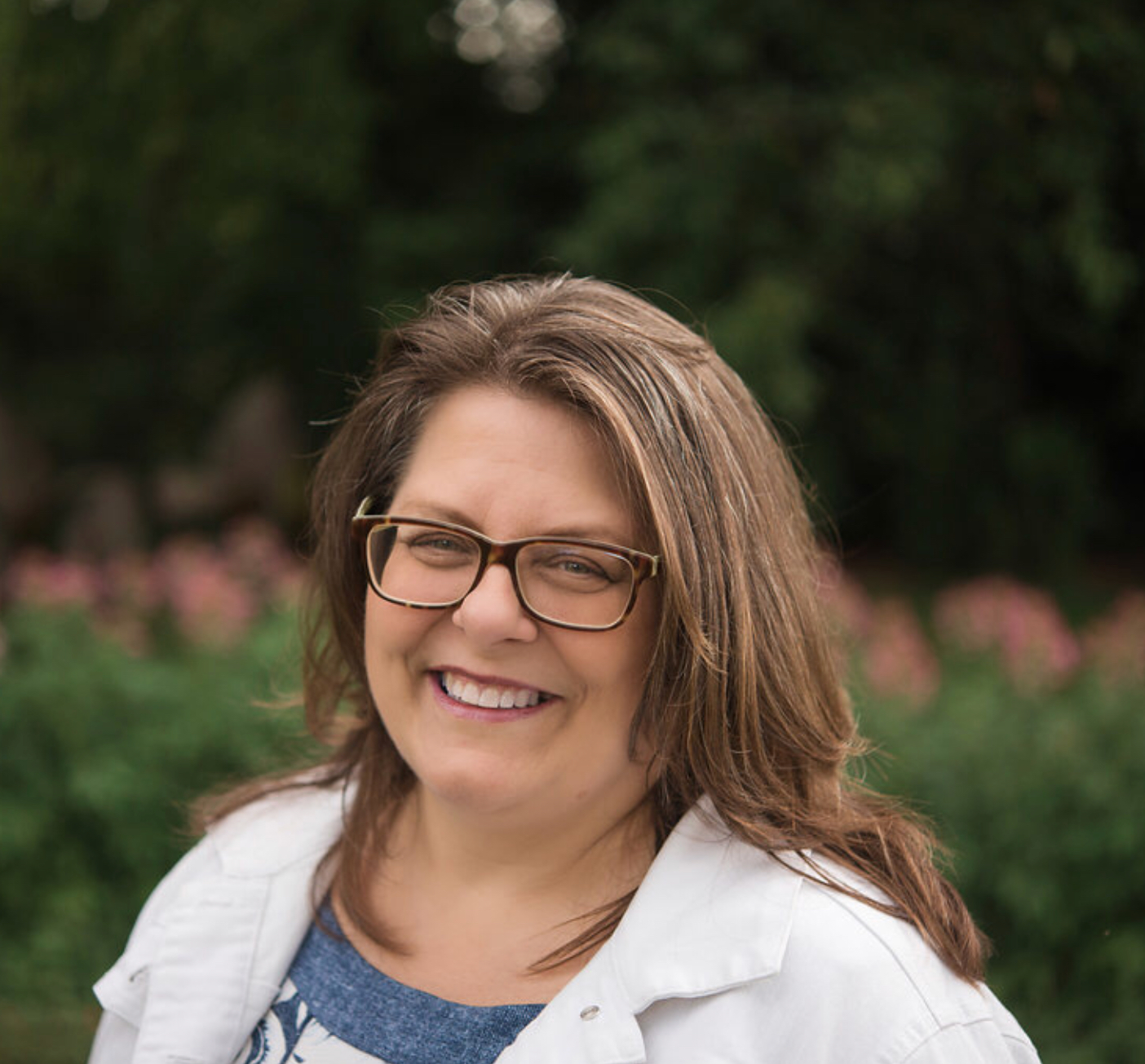 Homeschooling mom – 30 years and counting
Autism Mom
Movie reviewer/Travel blogger
Disney enthusiast