This post contains affiliate links. As an Amazon Affiliate, I do earn from qualifying purchases.
Math Galaxy is a series of apps and workbooks designed to give you practice in the areas you need it most. These apps can be purchased on the iTunes App Store for iPad and iPhones. These Math Learning Apps give you unlimited practice for the skills your child needs to master the most. Additionally, whether you are just beginning to homeschool or are a pro at it, finding new resources to add to your arsenal is essential for keeping the learning magic alive.
These are the available apps for the Math Galaxy which is a set of Learning Math Apps
3rd Grade Math
4th Grade Math
5th Grade Math
6th Grade Math
7th Grade Math
8th Grade Math
Pre-Algebra Fundamentals
Algebra Fundamentals
Fraction & Decimal Riddles
Whole Number Riddles
Times Tables Balloon Pop
Whole Numbers Balloon Pop
Word Problems Fun
Zombie Numbers
For the purpose of this review, I received the following Math Galaxy apps:
3rd Grade Math
Pre-Algebra Fundamentals
Times Tables Balloon Pop
Whole Numbers Balloon Pop
Zombie Numbers
Preschool Math
And I also received a complete collection of the workbooks. 
How We are Using Math Galaxy Learning Apps at Home
Whole Numbers Balloon Pop App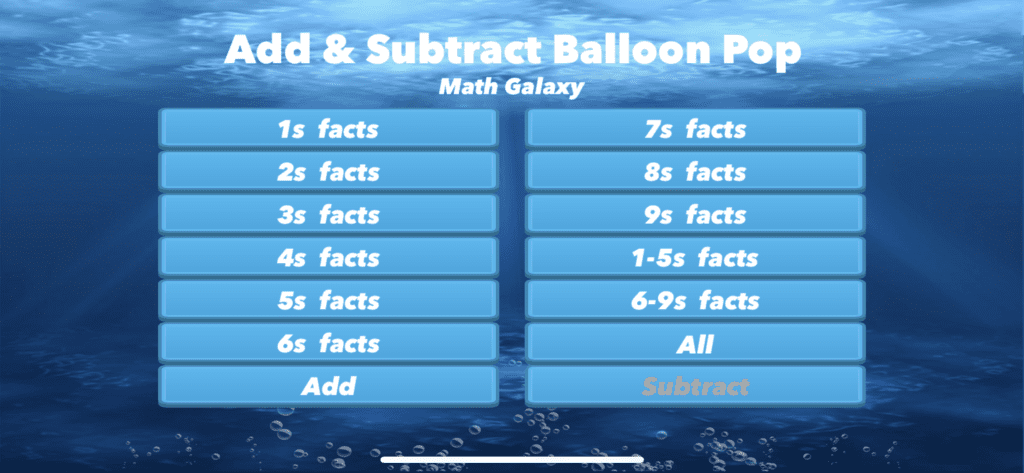 Jack-Jack has loved the Whole Numbers Balloon Pop. However, I like it too. I choose the 3 facts to show below. A problem appears at the top of the screen and several balloons float around the screen. Simply tap on the correct answer and the balloon pops. When you pop the wrong answer, that balloon disappears giving the child the opportunity to answer until they pop the right balloon.
Visuals appear on the screen to help your child in case they are stuck on a problem. For example 6-3: There are six apples with three appearing in a different color.
Select addition or subtraction, and by individual number facts, ie. 1s, 2s, etc., or 1-5s, 6-9s or all facts. 
We give Whole Numbers Balloon Pop 2 thumbs up for a fun and great way to memorize your addition and subtraction facts.
Times Tables Balloon Pop App
The Times Tables Balloon Pop is set up in much the same way as Whole Numbers Balloon Pop and is a fun way to learn times tables.
Preschool Math Galaxy App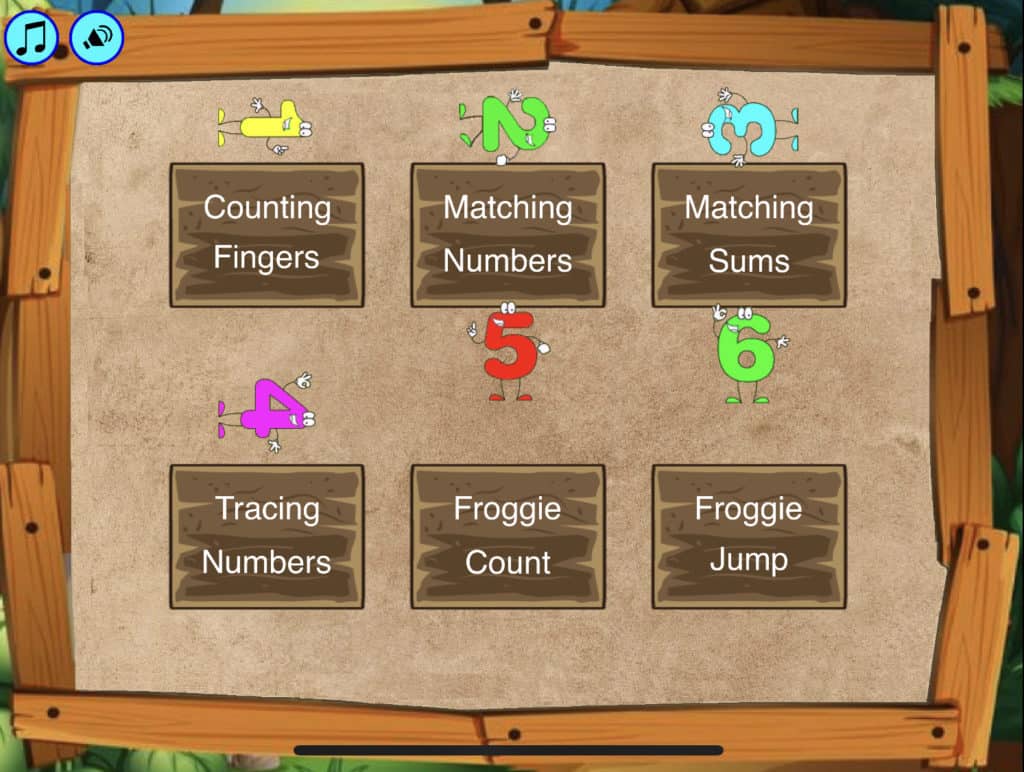 Probably my favorite of all the ones that I downloaded is Preschool Math. The graphics on this app is cute and engaging for the youngest of kids, and this app includes counting, matching numbers – Click on a number and the corresponding visual (love this), matching sums which is very similar, but with addition, tracing numbers, Froggie count, and Froggie jump. 
Math Learning App: Math Galaxy Third Grade
Third Grade Math app is the one I choose to work through the Jack-Jack. It covers a review, place value blocks, rounding and estimating, adding whole numbers, subtracting whole numbers, multiplication tables, division tables, patterns, fractions, measurements, geometry, and games. 
Pre-Algebra Fundamentals Math Galaxy App
Pre-Algebra Fundamentals includes decimals signed numbers, absolute value, powers/exponents, the order of operations (oh, so important), 1 & 2 step equations, slopes and linear equations, ratios, percents, measurement, lines, angles & polygons, triangles, graphs, probability and more! This is a great Pre-Algebra app or a review for a child who news more.
Zombie Numbers App
The Zombie Numbers App is probably my least favorite of the apps that I have downloaded, but it is still a great resource. I really don't like Zombies, but they are sort of cute in a strange way. I do like the games in it.
Math Galaxy Learning eBooks
Math Galaxy has a series of eBooks offered in PDF format to supplement their apps. The Workbooks are a wonderful printable resource to reinforce concepts that a child may be struggling with and to give extra practice.
Remember, that all children learn differently, and most need a combination of learning styles to solidify a concept. These workbooks are a great way to help a child really learn a concept.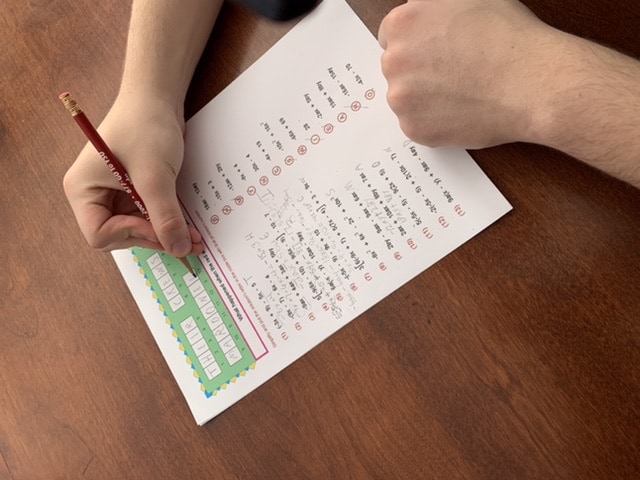 Make sure to visit Math Galaxy for more information on the math learning apps or to purchase the pdf math workbooks.
VISIT the Crew Blog (via the big banner below) to read more reviews for the learning math apps by Math Galaxy.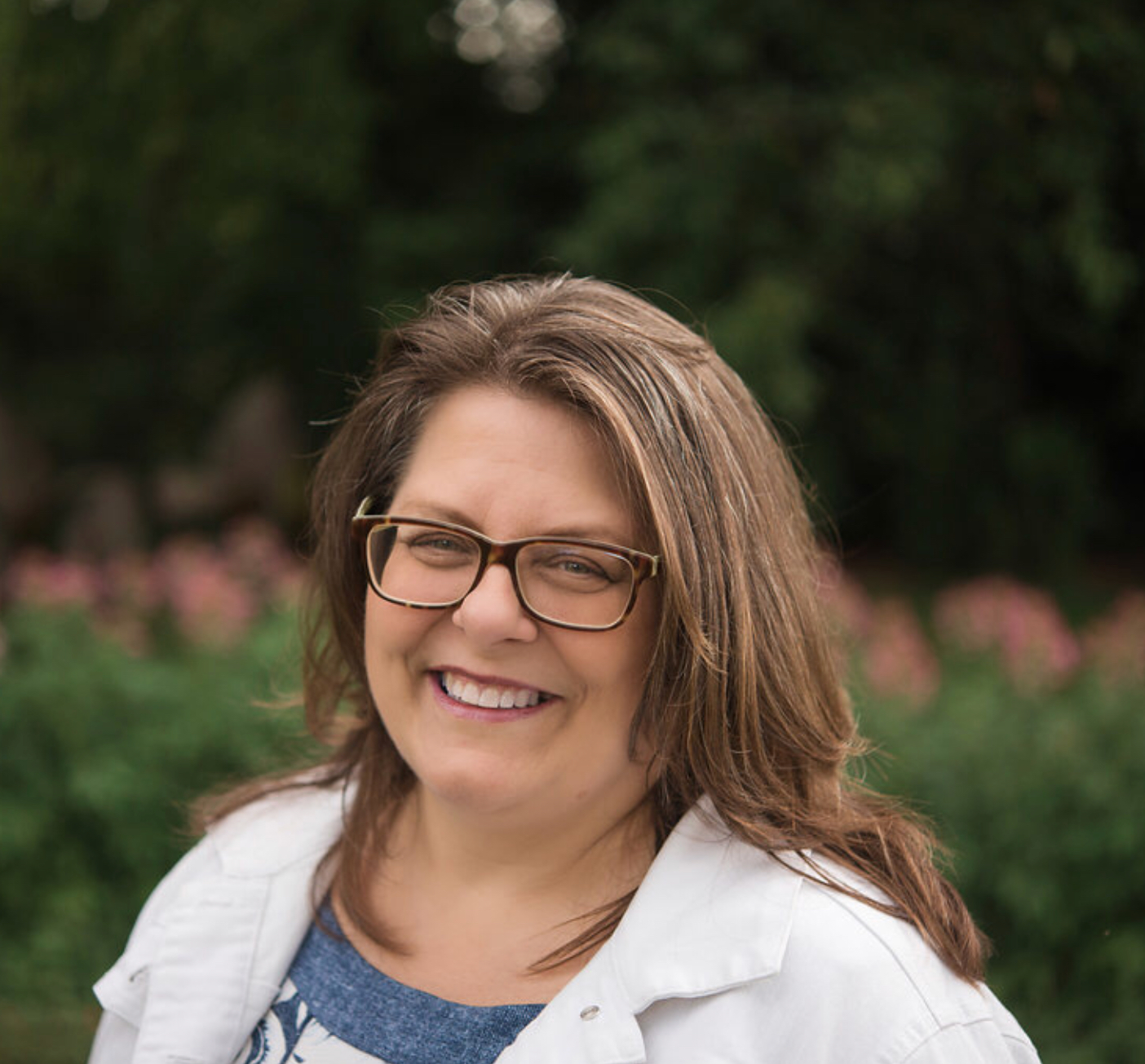 Homeschooling mom – 26 years and counting
Autism Mom
Movie reviewer/Travel blogger
Disney enthusiast