This post contains affiliate links. As an Amazon Affiliate, I do earn from qualifying purchases.

I am no artist, but at times I pretend to be one. I can handle any craft that you throw at me, but I cannot teach drawing and a comprehensive homeschool art class if my life depended on it. Through the years, I have "put together" my own art curriculum for my children, and then I realize that is a mistake, and I begin my search for a curriculum that will satisfy me and my children. When I was given the chance to review a comprehensive art program from Artistic Pursuits, Inc. I gladly jumped at the chance.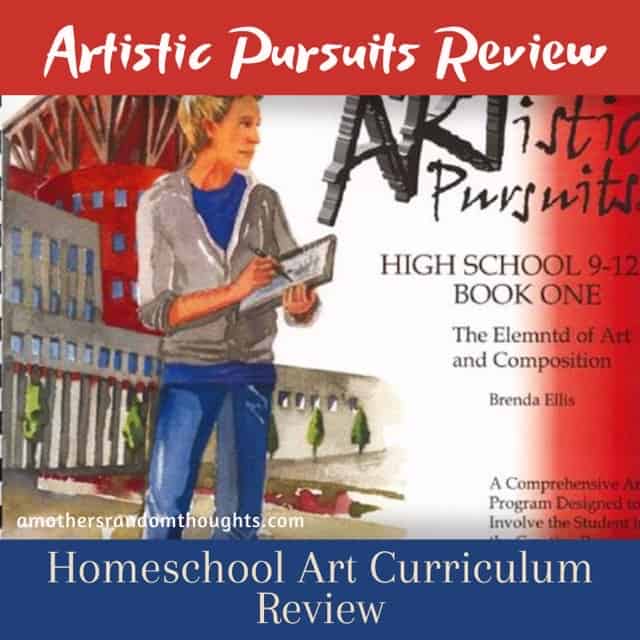 Can ARTistic Pursuits be a Complete Homeschool Art Class?
For the purpose of this review, I will be talking about ARTistic Pursuits High School 9-12 Book One: The Elements of Art and Composition. The company offers products for every grade and skill level, and I mention those below.
Book One: This level has 68 lessons and is a complete year of art class in your homeschool by having two classes per week. When finished this will be worth 1 credit unit. 
COURSE DESCRIPTION:
Your child will learn the fundamentals of art – line, value, texture, space, shape, form in this homeschool art class. Furthermore, they will complete pieces that can be used to build their art portfolio for college entrance. Art appreciate and art history are included in ARTistic Pursuits: Book One.
LESSON LAYOUT:
This book has 16 units. Each Unit is Four Lesson that are broken down in the following way:
Lesson 1: Building a Visual Vocabulary: A topic is given and students are encouraged to explore that topic in their own environment. This is not "look at a picture of a vase of flowers and draw the vase of flowers." Instead, they are to find something that strikes their fancy in their surroundings.
For example, at the present moment, my son is drawing our ceramic tile floor for the texture lesson.
Lesson 2: Art Appreciation and Art History: Students see how one of the masters used that topic.
In Lesson 3: Techniques: Students learn how to use materials to apply the knowledge they have learned in lesson 1 and 2.
Lesson 4: Application: Final project which incorporates the new techniques learned.
How our Family is using ARTistic Pursuits for our Homeschool Art Class
I selected ARTistic Pursuits: High School Book One to use with my son who is currently a junior. He is completing this book for one high school art credit. I am thrilled with his progress.
Previous to this, I had purchased a simple drawing book, that gave little instruction. While he was able to complete the assignments, he was not challenged and was not really improving his art techniques. With ARTistic Pursuits, he is definitely growing and moving forward.
My son choose to draw his grandfather. This is a photo of my father from his high school graduation. My father died 15 years ago this month, and my son selected that picture to not only honor his grandfather who he really never knew, but to bless me!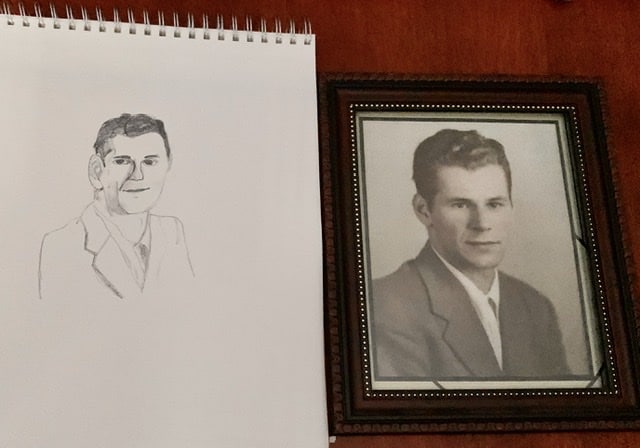 What I Love About ARTistic Pursuits
I love that my son is able to complete these lesson on his own. It is broken down in an easy to understand format. I assign the lesson in his lesson plan book, and he opens the book, reads the assignment and then selects and item to focus on and draws!
What Other Products Does Artistic Pursuit Offer:
Preschool:
Lessons are presented to help develop observation skills, learn creative thinking, and produce unique art.
Grades Kindergarten, 1st, 2nd and 3rd Grades:
With this four-year course for Kindergarten and Elementary students, your child will take a journey through the history of art. Additionally, each lesson has a kid-friendly story of culture or an artist, a master artwork to discuss, and a project for young students.
For Grades 4 – 5:
Book 1: They will learn actual artist techniques and work with pencil drawing, scratch art, and markers. Book 2: Color and Composition: Children learn to mix colors and use colored pencils and watercolor pencils.
Middle School (Grades 7-8):
Book 1: Children will work with pencil drawing, and black ink applied with pen and brush. Then in Book 2 they will move on to hard or soft pastels and oil pastels are the focus of the work throughout this book.
High School (9-12th Grade):
Book One: Drawing pencils, vine charcoal and compressed charcoal is the focus. When moving on to book Book Two, the students will complete 68 finished paintings in watercolor.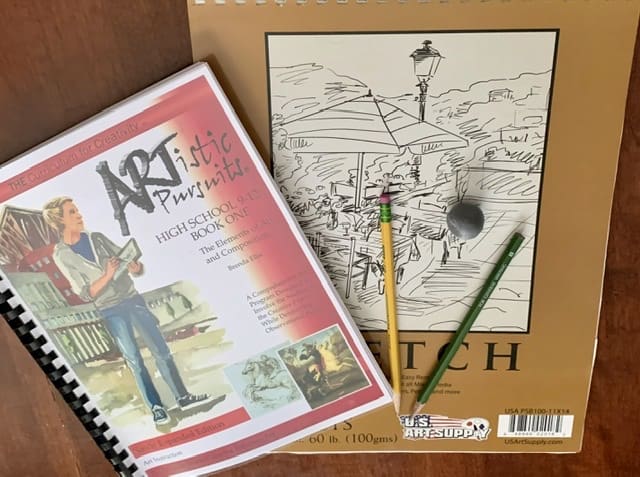 SCULPTURE GRADES 6-12

This two-book series is designed for Middle and High School Students.
Book One: Sculpture Technique Construction uses supplies such as paper, cardboard, plastics, newspaper, and wire. Book Two: Sculpture Technique Model introduces clay, and fibers arts using wool.
My Recommendation: Homeschool Art Class using ARTistic Pursuits
Let me finish by saying, I have homeschooled my children in a variety of ways. Because I focused on developing character when my children were younger, we didn't use a formal curriculum. Additionally, we did a lot of science experiments and crafts. However, there comes a time when you are trying to prepare them for college (or the world beyond), that a more structured class is needed.
This an art curriculum that takes the work out of preparing art lessons. So this is how you successfully teach a homeschool art class. Since I am not an art expert, I have left that to the experts. Finally, I am really enjoying watching my son deep in thought and studying the world around him in new ways!
For other ideas of how to use ARTistic Pursuits in your homeschool art class, VISIT the Crew Blog (via the big banner below). Additional awesome bloggers have left you reviews for this and other products by ARTistic Pursuits.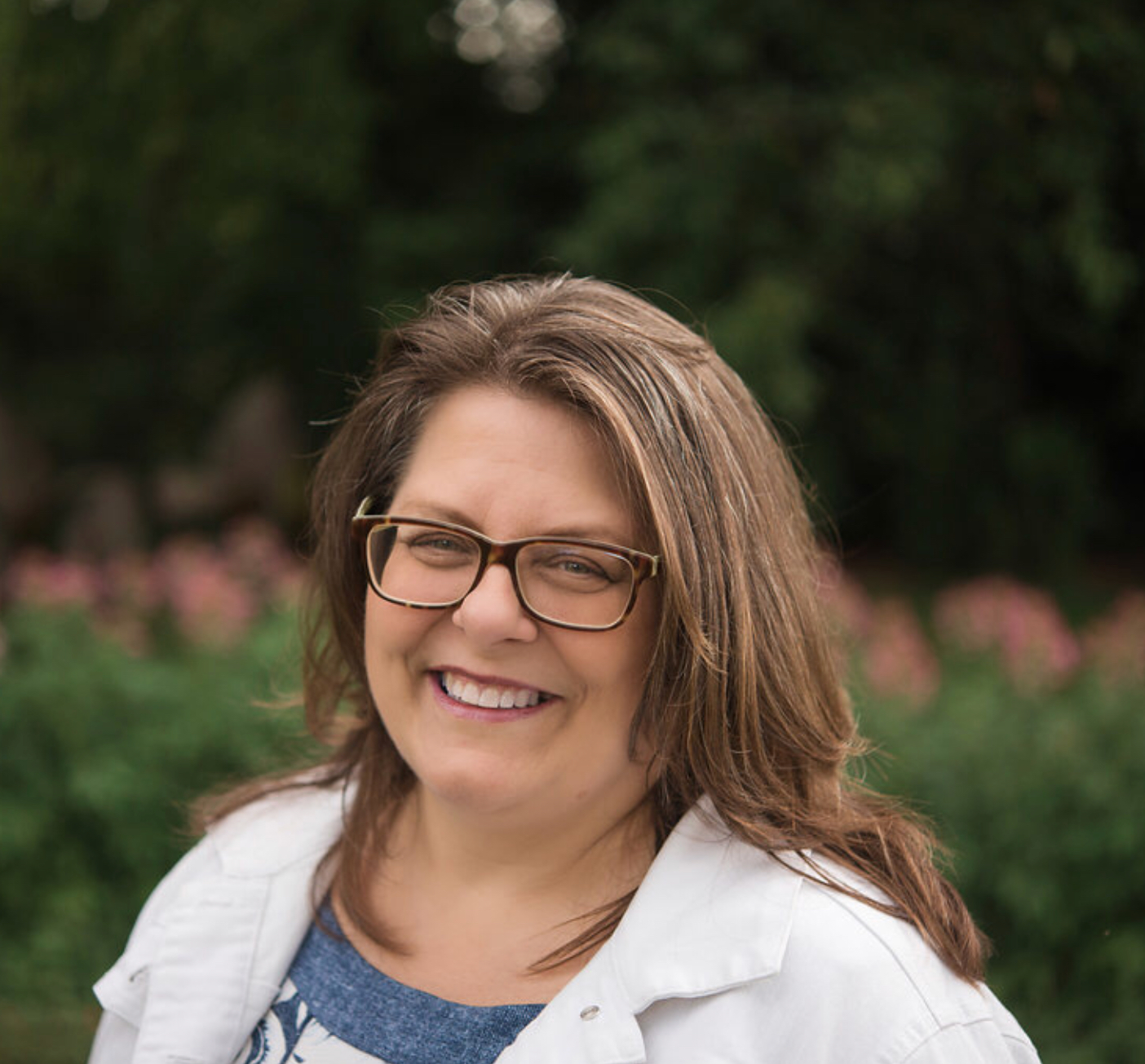 Homeschooling mom – 26 years and counting
Autism Mom
Movie reviewer/Travel blogger
Disney enthusiast