ELEMENTS OF FUN LEARNING AT HOME
DISNEY'S SNOW WHITE APPENDIX
This post contains Amazon Affiliate links and links for my Usborne Store. This 
APPENDIX A – ADDITIONAL BOOKS
APPENDIX B – QUESTIONS TO USE WITH READING BOOKS
APPENDIX C  – PRESCHOOL ACTIVITIES
APPENDIX D  – RIDES AND ATTRACTIONS
APPENDIX E – RECIPES AND FOOD SUGGESTIONS
APPENDIX F  – TOYS, GAMES, AND ACTIVITIES
APPENDIX G – FIELD TRIPS
APPENDIX H – ADDITIONAL ITEMS
APPENDIX A ADDITIONAL BOOKS BY LEVEL
BEGINNER:
Reading
Fairy Tale Comics: Classics Told by Extraordinary Cartoonists by Chris Duffy (Ages 6-12) 
Disney's Snow White and the Seven Dwarfs – Little Golden Book 
Snow White and the 77 Dwarfs by Davide Cali (Ages 3-7)
Seriously, Snow White was So Forgetful by Nancy Loewen (Ages 4-8: I think this book can be used by a child up to age 12) 
Usborne Book of Fairy Tales for Bedtime 
Usborne Snow White and the Seven Dwarfs (Ages 3 and up) – This is a gentler version of the original story. 
Usborne Illustrated Grimms Fairy Tales (Ages 8 and up) 
Health
A Germs Journey by Thom Rooke, MD (Ages 6-8) Follow the germ to see where your cold comes from 
Usborne Starting Point Science What Makes You Ill (Ages 6 and up) 
History/Geography
Germany by Benjamin Blog 
Character
Have You Filled A Bucket Today? By Carol McCloud (Ages 4-9) 
100 Things That Make Me Happy by Amy Schwartz (Ages 3-5)
Science
EyeWonder Dk Rocks and Minerals (Ages 5-9) 
Let's Go Rock Collecting by Roma Gans (Ages 4-8)  
Music
Welcome to the Symphony (Ages 4-8) 
Composers: Johann Sebastian Bach by Mike Venezia (Ages 7-9) 
INTERMEDIATE:
Reading
Fairest of All by Serena Valentino (Also used for Advanced) 
Health
Magic School Bus Inside Ralphie 
History/Geography
Who Were the Brothers Grimm by Avery Reed (Ages 8-12) 
Look What Came from Germany by Kevin Davis
Character
Growing Up with a Bucketful of Happiness by Carol McCloud (Ages 9-13) 
Science
National Geographic Kids: Everything Rocks and Minerals by Steve Tomecek (Ages 8-12) 
National Geographic Kids: Field Guide: Rocks and Minerals by Nancy Honovich (Ages 8-12) 
Music
ORCHESTRA: The Story of the Orchestra (Ages 8-13) 
Usborne Classical Music Reference Book by Anthony Marks (Ages 8 and up) 
BACH and BEETHOVEN: Stories of the Great Composers Book 1 with CD by June Montgomery and Maurice Hinson (Ages 9-12) 
ADVANCED:
Reading
Snow White and the Seven Dwarfs: The Art and Creation of Walt Disney's Classic Animated Film by J.B. Kaufmann. The story of the making of Snow White. 256 pages 
Walt Disney's Snow White and the Seven Dwarfs: An Art In Its Making by Martin Krause (Ages 12 and up) 
Health
History/Geography
When in Germany, Do as the Germans Do by Hyde Flippo This little book will have you learning the customs and things like how they celebrate birthdays and Halloween. CAUTION: There are about 3 pages that discuss social issues and sex. There is not a lot of detail, but it discusses German attitudes toward sex and gay and lesbian relations. 
Character
Trust Me, I'm Lying by Ryan Holiday This book is about spotting media manipulators online. 
Science
Rocks, Minerals, & Gems by Sean Callery and Miranda Smith (Ages 10-15)  
Music
Beethoven: The Man and the Artist
Miscellaneous (Ages 4 and up)
Cubicfun Cubic Fun 3d Puzzle Model 37pcs Germany Flavor Rural Cabins 6.5″ 
APPENDIX B:
QUESTIONS TO USE WITH READING/LITERATURE AND HISTORY BOOKS
Anne Frank: The Diary of a Young Girl
Questions for this book can be found at the following website http://www.trafton.org/academics/AnneFrankQuestions.pdf
This website has flashcard questions. This may be a fun way for your child to test their reading comprehension. I usually just ask my children questions, but it is wise to use different methods to see auditory versus visual abilities. https://quizlet.com/60555115/anne-frank-questions-and-answers-flash-cards/
Who Was Anne Frank? By Ann Abramson http://resources.corwin.com/sites/default/files/Appendix_I_3-5_Questions.pdf
Fairest of Them All:
Chapter 1: Page 2: Why do you think the Queen was filled with dread? (There is no right or wrong answer to this one). Answers may include: She had some apprehension about the mirror. Her father made mirrors. There is something about her relationship with her father.
Page 3: How old is Snow White? (3-4 years old)
Page 4-5: Does the Queen think she is beautiful herself? (No, she thinks Snow White is beautiful and wants to absorb her beauty.)
Page 7: When the Queen is remembering when she first met the King, what response did she expect from the King? (Harsh Rebuke). Why do you think she expected this response? (Something in her upbringing. That is what she came to expect when she makes a mistake).
Chapter 3: Page 23: How does the King show the Queen he trusts her? (He gives her the box filled with his dying wife's letters. He wants her to share the letters with Snow White when she is older).
Page 27: Do you get the impression the Queen is telling a story about herself. . ."a sad, lonely, and greatly misperceived woman. .no one loved her?" Yes
Page 28: Who does the dragon represent? (Evil, something hidden within). Do you think the Queen fears the evil lurking within herself? (Yes)
Chapter 3: Page 41: Who do you think is the "man in the mirror?" (Her father)
Chapter 4: Page 47: Do you expect good news from the letter that Verona has received? (Verona appears distracted. Expect that the King is dead/would died).
Page 49: How had the King changed? (battle scars, beard has grown rough, his eyes were weighted with sorrow and confusion).
Chapter 5: Page 61: What suggests that the Queen is questioning her own sanity? (She wonders if demons have invaded her soul). Why is bothering her? (The mirror, her husband gone again).
Page 64: How does the Queen see herself? (Tired and Worn).
Chapter 6: Describe the three sisters. (Odd, faces painted white with pink blush, center of their lips were painted red, glossy black hair streaked with white and adorned with red feathers, walked like birds pecking, wore the same dresses (eggplant which changed to black depending on the light), tiny black pointed boots, their faces showed no emotion, finished each other sentences).
Page 77: The Three Sisters knew about the Queen's family traditions. What does that suggest? (There is no right or wrong answer. Answers may vary: The Queen's mother or father were "important" people. They celebrated in a way that made other's take notice. There are things that the Queen doesn't know about her family and their reputation).
Chapter 7: Page 81-82: Notice that again the Queen feels dread upon entering a room with mirrors. Do you think she had a happy upbringing?
Page 87: Knowing that the three sisters talk about "apples that could put a little girl to sleep forever," do you find it odd to know that Snow White eventually eats an apple?
Page 96: What in the text suggests that the Queen takes delight in making the three sisters parade out in front of all the guests? (She smiles wickedly).
Chapter 8: Page 99: The Queen finally reveals her childhood to the King. Think about all the times the Queen felt unloved and "ugly." We use the saying, "Sticks and stones may break my bones, but names will never hurt me." But the Bible says that, "Life and death are in the power of the tongue." Proverbs 18:21. Which saying do you believe more? Write a paragraph defending your position.
Chapter 9: Page 109: Her father's words: Vile hag. . .too old, daughter, and unsightly." Why would her father use such words about her? (He is evil, he blames her for her for her mother's death – we don't find this out until the next page, she looks too much like her mother, bitterness has overtaken his life).
Chapter 10: Page 117: The Queen reads The Song of Roland which was composed in the 10th or 11th century. It is a story of betrayal and death. The Text can be found here. http://www.gutenberg.org/cache/epub/391/pg391-images.html
Page 119: Who do you think sends the mirror to the Queen? (Any answer is okay. The King would not have sent it because he understood what it meant to The Queen. Suitable answers include one of the guests of the castle, the 3 sisters).
Chapter 12: The Queen has been in solitude. She is clearly in a depression. How can you tell? (won't see visitors, doesn't care about Snow White and how she is doing, she hasn't been washing her hair, braiding it, she is not taking care of herself)
Chapter 13: Page 158: What does the Queen do to suggest that she is almost transformed into a vengeful, hateful Evil Queen? (Sends Verona away).
Verona loves the Queen. How do you think she feels being sent away? (rejected, confused, brokenhearted).
Page 159: The Mirror says he is bound by honesty. Do you believe this? (No, he says, "Happiness is beauty, and beauty is happiness. Beauty brings joy whether possessed by men, girl, or boy.")
Chapter 14: With Verona gone, how does the Queen occupy her time? (Mystical arts)
How does the Queen begin to treat Snow White? (commoner, makes her do chores, wear rags)
Chapter 15: Page 178: The Queen feels like something else is taking over. What is taking over? (evil desires)
Page 185: What effect does Verona's visit have on the Queen's heart? (She feels like her heart is mending, she feels compassion)
Do you think that all of the Queen's problems stem from the mirror? Why? (No. The evil within her own heart is the problem. Her desire to be the most beautiful. Her evil desires raging war within her are the cause of her problems).
How can we be certain that the evil desires of our hearts do not overtake us? ("Delight yourself in the LORD and He will give you the desires of your heart. Commit your way to the LORD; trust in Him and He will do this: He will make your righteousness shine like the dawn, the justice of your cause like the noonday sun" Psalm 37:4-6)
APPENDIX C: PRESCHOOL ACTIVITIES
Science: Rocks and Fossils
Woodland Animals and Their Habitats (Deer, Rabbit, Squirrels, chipmunk, turtles)
Sparkly gem sorting (Muffin tin and plastic gems)
APPLE Science Experiments
Mine Cart – Have older children push younger ones in a laundry basket or cardboard box like a mine train. Decorate a cardboard box to look like the mine-train.
Apple Printing
APPENDIX D: RIDES AND ATTRACTIONS IN WALT DISNEY WORLD AND DISNEYLAND, CA
RIDES:
Snow White's Scary Adventures in Disneyland, CA. A similar ride closed in Walt Disney World in 2012.
Seven Dwarfs Mine Train opened in Walt Disney World in 2014.
CHARACTER MEET AND GREETS:
Snow White is found in several venues in both the Walt Disney World Resort and Disneyland, CA. She also makes appearances at Cinderella's Royal Table in Disney World, in Germany at Epcot, and at Akershus Royal Banquet Hall in Norway.
The Seven Dwarfs make appearances at Mickey's Not So Scary Halloween Party and Mickey's Very Merry Christmas Party which are both held at Magic Kingdom at Walt Disney World.
The Queen can occasionally be found at Hollywood Studios, FL, and at Disneyland, CA.
APPENDIX E: RECIPES AND FOOD SUGGESTIONS
Books:
Eat Your Way Around the World by Jamie Aramini This book is more than just a cookbook. It includes some history of the country and cultural tidbits such as "Germans often eat their French fries with mayonnaise." http://amzn.to/2yflbI9
GERMAN APPLE PANCAKES http://www.seriouseats.com/recipes/2014/11/german-apple-pancake.html
HAMBURGERS
HOT DOGS
BRATWURST & SAUERKRAUT Recipe in Eat Your Way Around the World
PUMPERNICKEL BREAD
CHEESE, CHERRY OR APPLE STRUDEL Apple Strudel Recipe in Eat Your Way Around the World
BLACK FOREST CAKE
SOFT PRETZELS Recipe in Eat Your Way Around the World
SPATZLE
PAN ROASTED POTATOES
DUMPLINGS
GERMAN DONUTS
FRITTEN – FRIED POTATO
GUMMY BEARS
GERMAN CHOCOLATE CAKE
CHOCOLATES
GERMAN STEW
GOOSEBERRY PIE
GERMAN POTATO SALAD
APPENDIX H – GAMES AND TOYS
APPENDIX G – FIELD TRIP SUGGESTIONS
Apple Orchards – Learn about the different types of apples
Tudor Architecture and Cottages
Rock/Gem Museum
Jewelry Store to see gemstones
German settlements
Oktoberfest
German Restaurants
Pretzel factory
Cuckoo clock store. You can find the World's Largest Cuckoo clock in Ohio.
Visit a store with German Nutcrackers or Smokers
Wishing Well – Find wishing wells in your area
Mining Activity – There are sluices all across the United States, and hands-on science centerswith mining activities. In addition, you can create your own mining activity at home.
Dig into Mining – Online Virtual Field Trips for middle and high school students (Copper Mining) http://www.digintomining.com/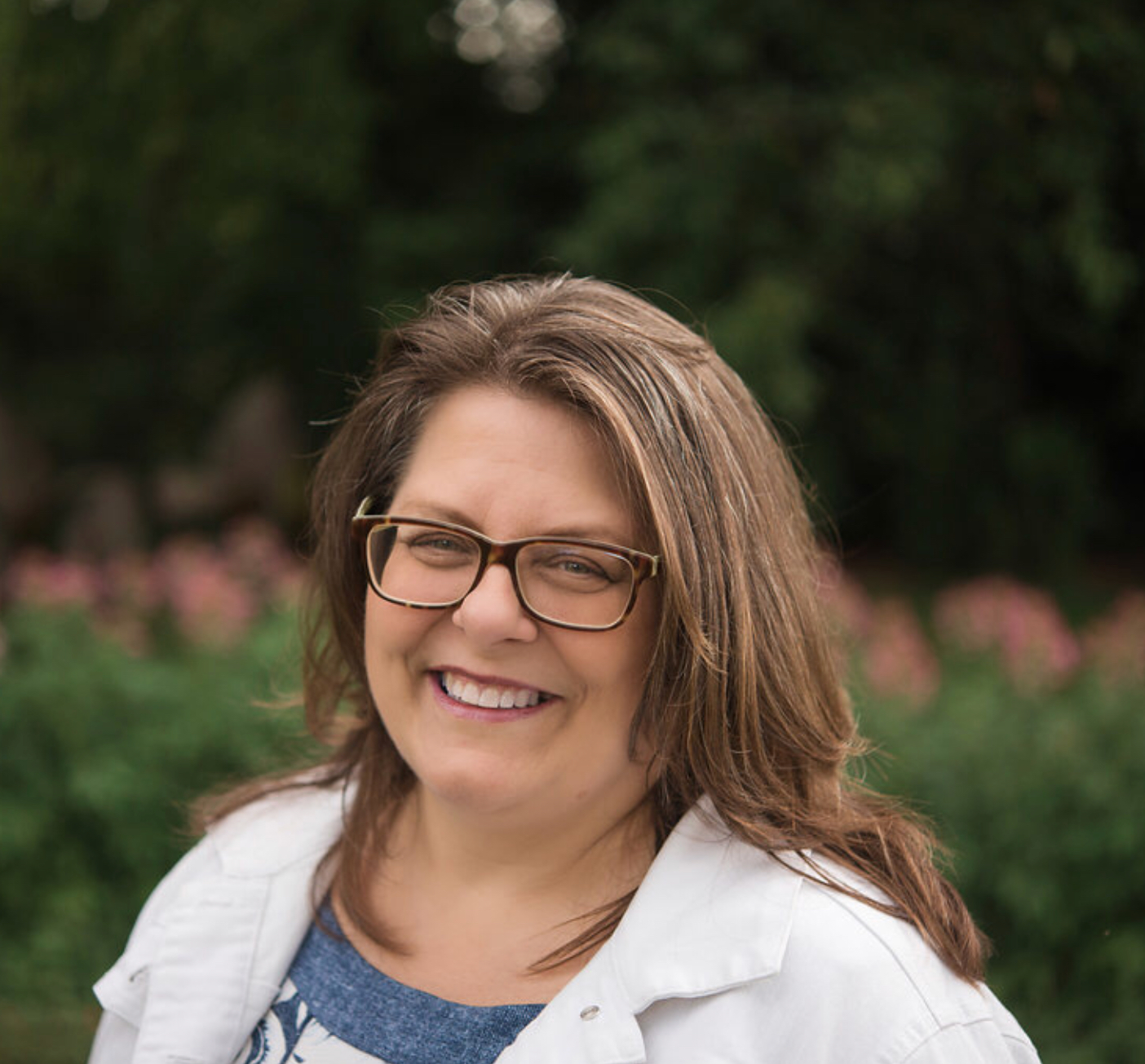 Homeschooling mom – 26 years and counting
Autism Mom
Movie reviewer/Travel blogger
Disney enthusiast