Parent Guide for the Classic Animated Movie, Plus Ideas for Teaching with this Movie
First, Disney's original animated Little Mermaid was released in 1989. While it is loosely based on the book of the same name by Hans Christian Andersen, it departs from the original fairy tale in many ways. Furthermore, the differences make the film a better fit for families. This Disney's The Little Mermaid Movie Review looks at the 1989 animated movie and gives parents the necessary information before watching it with their children.
It should be noted that before The Little Mermaid, Disney went through what I call "its dark period." After the death of Walt Disney, they couldn't seem to get their footing, and then they released The Little Mermaid. Thankfully, this film ushered in a series of wonderful musical classics that are still loved today.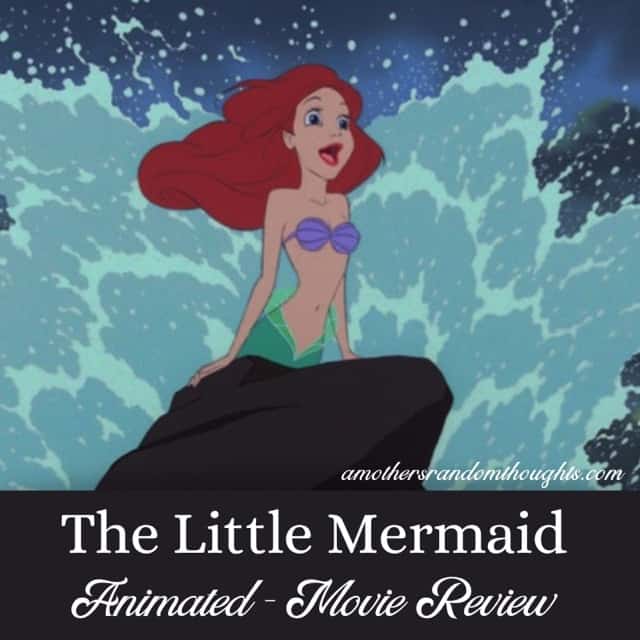 Synopsis of Disney The Little Mermaid Movie Review
From the Studio:
Ariel, the fun-loving and mischievous young mermaid, is enchanted with all things human. Disregarding her father's order to stay away from the world above the sea, she swims to the surface and, in a raging storm, rescues the prince of her dreams. Determined to be human, she strikes a bargain with the devious sea witch Ursula and trades her fins and beautiful voice for legs. With her best friend, the adorable and chatty Flounder, and her reluctant chaperone Sebastian, the hilarious reggae-singing Caribbean crab, at her side, Ariel must win the prince's love and save her father's kingdom – all in a heart-pounding race against time.
Ariel is the youngest daughter of King Triton, who has 7 daughters. But she is also headstrong and independent. Mermaids are forbidden to interact with humans, but when Ariel is exploring, she sees Prince Eric. Ariel longs to marry him. She wishes she could shed her fins and have human feet. Ariel makes a deal with an evil sea witch named Ursula, but in doing so, she puts herself in danger and also threatens the entire sea.
This is really a movie about a young teenage girl who wants a different life than she has. She sees life outside her home as exciting and even sings, "bet they don't reprimand their daughters" about the humans. She longs for something she cannot have and is willing to do anything to achieve it.
This is why this movie resonants so well with people. Who among us didn't yearn for something different than what we had? But instead of learning that home is where the heart is, this animated film teaches that life is better somewhere else.
What Parents May Want to Know: Disney The Little Mermaid Movie Review 1989
Language:
Overall, the language in this film is pretty clean. The word tramp is used. Eric is referred to as lover-boy by Ursula.
Adult Content:
The mermaids wear seashell tops that look like bras and show cleavage.
Ursula sings a song to Ariel about using body language to get the man to notice her.
Furthermore, there are several scenes where Ariel is naked – one is when she is transformed into a human and there is a brief scene with the side of her buttocks.
Violence:
A shark tries to eat Ariel and flounder.
In addition, a storm destroys a ship, and people fall overboard. Prince Eric goes to save his dog and is shown on a burning ship. An explosion goes off, and Prince Eric appears to have drowned, but Ariel saves him.
Because King Triton is angry when he finds out that Ariel has gone up to the surface, his face grows dark and angry, and he uses his trident and destroys Ariel's grotto and her collection.
Ariel is grabbed by sea creatures who are poor unfortunate souls.
When Ariel is transformed into a human, creepy hands reach out and grab her voice.
A chef chases Sebastian trying to kill him.
A woman kicks a dog. Later the dog bites her behind.
Ursula becomes a giant sea creature with a very maniacal laugh. Moreover, there is a raging storm at this point in the movie. Between Ursula and the storm, the scene can be very intense for younger children.
Eric crashes a ship into Ursula and stabs her.
The chef is hit with a log from a ship.
Other Content:
A man turns green and is seen vomiting over the railing of a ship due to seasickness.
Of course, we should expect a pair of evil henchmen that are working for Ursula, and they can be seen in a pair of eels that have glowing eyes and are sinister. When they talk, they have creepy voices.
In one scene, Ursula "disappears," and all that is left are her eyes on a black screen.
King Triton yells at Ariel angrily.
Ursula uses "magic" and potions to turn Ariel human. The entire scene is creepy and Ursula is shown laughing in a sinister manner.
The Little Mermaid Movie Review (1989): Viewing Recommendations:
It should be noted that this adorable film is loved by young and old. While it is suitable for all audiences, some of the younger children may be afraid of Ursula. For example, there are scenes in the film where she becomes enormous. For that reason, my recommendation is 6 and up with caution. Many younger children watch this movie without any problems, but if your youngster is sensitive, you may want to preview it before letting them watch.
Teachable Moments/Homeschooling with The Little Mermaid:
First, read the original story by Hans Christian Andersen and compare the original story with the movie.
Then pick out some of the words in the book and the movie to study. For example, King Triton calls humans barbarians. What does barbarian mean?
Because this film won two Academy Awards for Best Original Score and Best Original Song (Under the Sea), research and find what other films were nominated in those categories.
Another great idea is to have your children make a list of all the sea creatures that they see throughout the movie. Study ocean life.
Since Ariel gives up her voice, study sound and how sound is produced. Additionally, for health, study the voicebox and how it works.
Research mermaids. Where and when were the first mention of mermaids? Are mermaids real or fairy tales?
Disney The Little Mermaid Movie Review: About the Animated Movie
Rating: G for General Audiences (Romance, Family, Fantasy, Animation, Musical. This movie is currently on Disney+. For a list of movies on Disney Plus, visit here!
Release Date: November 17, 1989
Runtime: 1 hour, 23 minutes
Directed by John Musker and Ron Clements
Produced by Howard Ashman and John Musker
Written by John Musker and Ron Clements
Editor: Mark Hester
Music by: Alan Menken and Howard Ashman
Cast of Disney The Little Mermaid Movie – Animated:
Jodi Benson as Ariel, The Little Mermaid
Christopher Daniel Barnes as Prince Eric
Pat Carroll as Ursula
Kenneth Mars as King Triton, Ariel's father
Samuel E. Wright as Sebastian (a red Caribbean crab)
Jason Marin as Flounder
Buddy Hackett as Scuttle (a seagull who teachers Ariel about human words and artifacts although he is wrong about most things)
Rene Auberjonois as Chef Louis
Jodi Benson as Vanessa (Ursula's human form)
Paddi Edwards as Flotsam and Jetsam – moray eels
Ben Wright as Sir Grimbsy
Edie McClurg as Carlotta – Eric's maid
Will Ryan as Harold, a seahorse
Kimmy Robertson as Ariel's sisters
Interesting Facts about Disney The Little Mermaid Movie Review – Animated
Ariel lives in the kingdom of Atlantica which is located in the Atlantic Ocean.
In addition, Donald Duck, Mickey Mouse, and Goofy have cameos in the movie and can be seen in the scene where King Triton appears for the concert. Look to the left of King Triton when his back is towards the camera, and the dolphins are almost off the screen.
Evidently, this animated classic was originally a Walt Disney idea but was scrapped.
Interestingly, The Little Mermaid was the last Disney feature film to use traditional hand-painted cels for animation.
Ursula's look was inspired by a famous drag queen, Divine. However, Howard Ashman also had inspiration from Alexis Carrington from the show Dynasty, played by Joan Collins.
Did you know? Ursula is actually not an octopus. Instead, she is a Cecelia. This mythical creature is a human-octopus. In fact, Disney's version of this creature only has 6 tentacles. The Cecelia has its orgins in Asian and Native American mythology.
Currently, The original movie has a 92% on Rotten Tomatoes, with an 88% audience score.
Frequently Asked Questions:
Who was Hans Christian Andersen?
He was a Danish author who published fairy tales for children. The Little Mermaid was published as part of a collection of tales in 1837.
What was the main difference between the original story and the Disney film?
In the book, The Little Mermaid has 5 sisters, and in the movie, Ariel has 6 sisters.
In the book, when she turns 15, she can swim to the surface to see the world. By contrast, in the movie, Ariel is 16 and swims up to the surface without her father's approval.
The Little Mermaid is told by her grandmother that when mermaids die, they turn to seafoam. However, humans have an eternal soul.
In both the book and the movie, the Little Mermaid consumes a potion to become human. However, in the book, she is warned that she will never be able to return to the sea, and the potion will make her feel like a sword is going through her body. Additionally, she will feel like she is walking on sharp knives.
At the end of the book, The Little Mermaid does not get her man.
Where can I find the statue of The Little Mermaid?
There is a statue in Copenhagen, Denmark, where the story was published.
What were the names of King Triton's daughters?
Attina (orange), Alana (violet), Adella (yellow), Aquata (blue), Arista (red), and Andrina (indigo).
Ariel is green.
These are the colors of the rainbow.
What are the names of the songs in The Little Mermaid?
Fathoms Below
Main Title Song – The Little Mermaid
Fa Farris
Daughters of Triton
Part of Your World
Under the Sea
Poor Unfortunate Souls
Les Poissons
Kiss the Girl
Fireworks
Jig
The Storm
Destruction of the Gotto
Flotsam and Jetsam
Tour of the Kingdom
Bedtime
Wedding Announcement
Eric to the Rescue
Happy Ending
How many Little Mermaid movies did Disney produce?
First, this original Little Mermaid animated movie was released in 1989.
Then, a Direct-to-Video sequel was released on September 19, 2000, entitled The Little Mermaid II: Return to Sea and features Ariel's daughter, Melody, who wants to be a mermaid.
Next, was a 2008 direct-to-video prequel entitled, The Little Mermaid: Ariel's Beginning.
Finally (but probably not), there is a 2023 live-action movie entitled The Little Mermaid and starring Halle Bailey as Ariel. While the live-action version is similar to the animated version, there are new songs, and some of the older songs have been modified.
What Was Disney's Dark Period?
Right after Walt Disney died, Walt Disney Studios continued to produce classic movies because Walt had a direct impact on those films. However, after those movies were produced, Disney seemed to have lost its footing without Walt there. For much of the 70s and 80s the films were lackluster. However, I have compiled a list of the best films on Disney+. Some of these films were produced at other studios and then later acquired by Disney.
Notable lines in the Little Mermaid: Ultimate Quotes:
Sebastian: Teenagers. They think they know everything. You give them an inch, they swim all over you.
The human world, it's a mess.
It's like I always say you're Majesty, "Children got to be free to lead their own lives."
Ariel: "I don't see how a world that makes such wonderful things could be bad."
King Triton: As long as you live under my ocean, you'll obey my rules.
Then I guess there's just one problem left…How much I am going to miss her.
Ursula: "Life's full of tough choices, isn't it?"
Scuttle: It's a dinglehopper.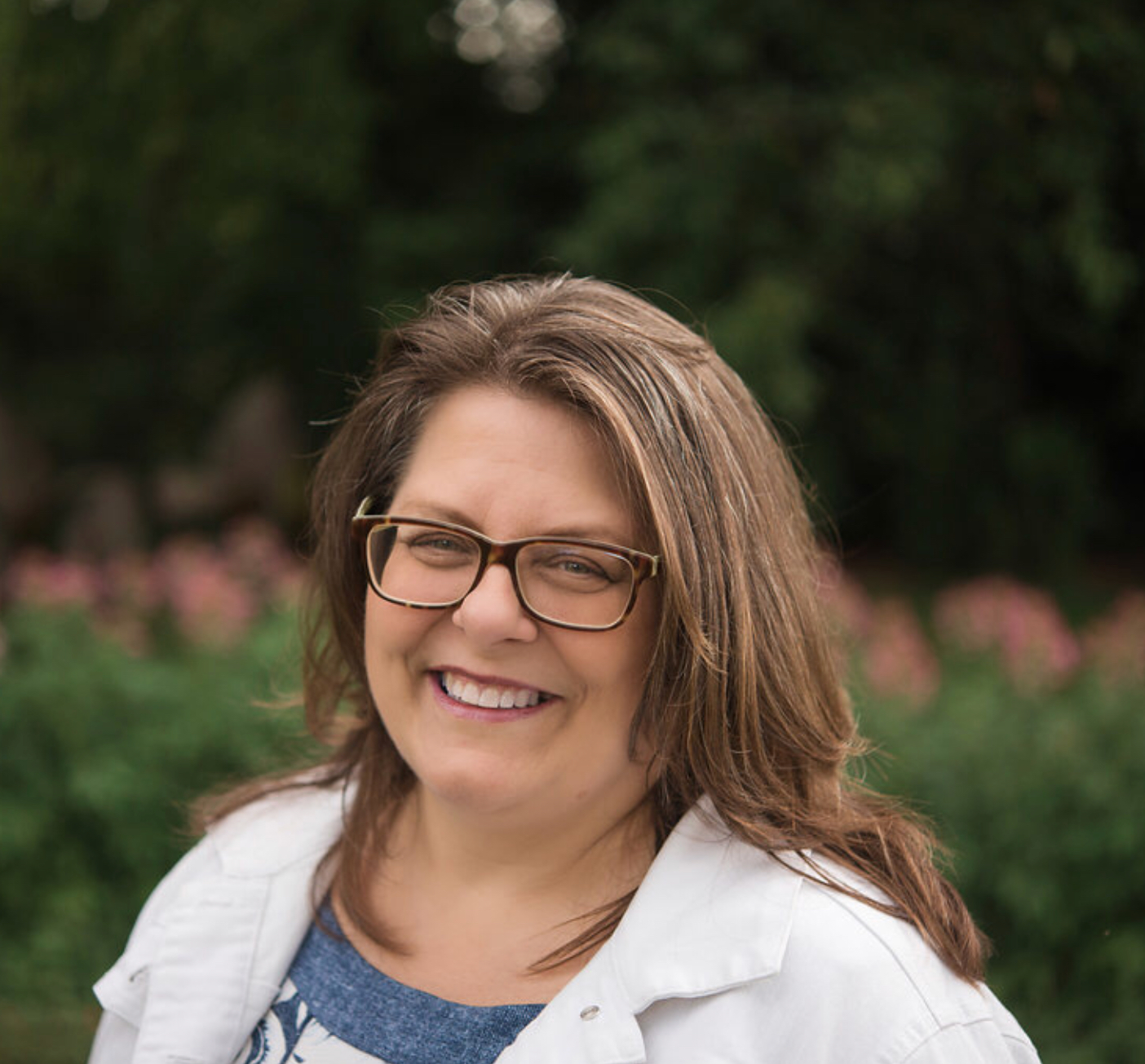 Homeschooling mom – 30 years and counting
Autism Mom
Movie reviewer/Travel blogger
Disney enthusiast