G Rated movies to watch with the entire family
Our family has watched almost all of the Disney movies from Snow White to the current offerings in the theaters. However, not all the movies are suitable for all ages and some of the movies will scare children. In fact, one movie that is rated G is never watched in our household because my 18-year-old autistic son hates it. So what are the best G-rated Movies on Disney Plus for kids? 
The movies on my list include both animated and live-action movies. All the movies received a G rating which means that they were approved by MPAA (Motion Picture Association of America) for general audiences. That does not mean that all children will love all these movies. However, it does mean that you will have a list of the best movies to try out with your family from Disney+.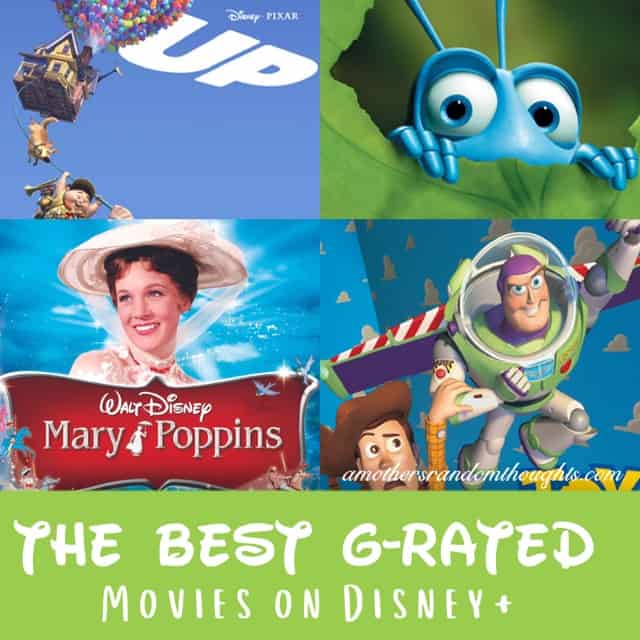 Best G-Rated Movies on Disney+
While I have compiled a list of all current rated G movies, I have split my lists into several categories. The first category is my top 100 favorites. The second category is all the rest Pixar and Disney movies in alphabetical order. Below that are True Life Adventures and DisneyNature films. And finally, some frequently asked questions.
Here is my list of my favorite G-Rated Movies on Disney Plus. You will notice that these are not in chronological order, but instead, they are in order of my personal favorites. Most of these are suitable for the whole family, however, as always, you may want to preview any movies before having your children watch them.
My Top 100 Favorite G-Rated Movies on Disney Plus
Mary Poppins (1964) This film is part animated. It is a live action with animation and is adorable. The main character is a magical nanny helps a mom and dad with their two children. The was the first Disney movie that Dick Van Dyke and Julie Andrews starred in. Julie Andrews won the Academy Award for Best Actress.
Beauty and the Beast (1991) Animated movie with fantastic songs. A young woman named Belle is held captive by a beast in an enchanted castle.
Toy Story (1995) Woody is Andy's favorite toy, however, he gets jealous when he thinks he is replaced by Buzz Lightyear. This is the original Toy Story movie
The Emperor's New Groove (2000) Kuzco is the emperor who decides to build his summer home on Pacha's (John Goodman) land.
Finding Nemo (2003) A clownfish named Nemo goes missing and his father, Marlin, sets off to find him. On Marlin's journey he meets a forgetful fish named Dory.
Aladdin (1992) Aladdin years to marry Princess Jasmine. He uses Genie to be a prince, but will Jasmine still love him when she finds out the truth.
Mulan (1998) A girl hides her identity and joins the Imperial Army in her father's place.
Monsters, Inc. (2001) The monster world runs on an energy produced through the screams of human children. Monsters Mike and Sulley meet a girl and realize that she is not as scary as they think.
Cinderella (1950) After her father dies, a teenage girl lives as a poor handmaiden to her stepmother and stepsisters until a fairy godmother appears and turns her rags into riches.
The Little Mermaid (1989) Animated film about Ariel, a mermaid, who longs to walk among the human world.
The Lion King (1994) A lion cub wants to be king, but thinks he has accidentally killed his father.
Ratatouille (2007) A young rate dreams of cooking and finds a way to make his dreams come true in a original film with the message of "you can create your own life." Anyone can cook.
Dumbo (1941) A story of a baby elephant who is born with ears that are too big
Toy Story 3 (2010) Woody, Buzz and the rest of the toys return for more adventures.
Muppet Treasure Island (1996) The Muppets play characters in the pirate tale with their own unique comedic twist.
Monsters University (2013) Prequel that tells the story of how Mike and Sulley met in college and became best friends.
The Tigger Movie (2000) Tigger tries to find his family
The Many Adventures of Winnie the Pooh (1997) The Tales of Winnie the Pooh and friends
A Bug's Life (1998) Flik is a brave ant who tries to save his colony from the evil grasshoppers.
Toy Story 4 (2019) Explores what happens to the beloved toys after Andy leaves them with a new friend. This movie was the highest grossing box office movie out of the rated G movies.
The Original Muppet Movie (1979) Kermit must avoid a villian while he travels to Hollywood
Peter Pan (1953) A boy who doesn't want to grow up and his adventures in Neverland
Robin Hood (1973) A do-gooder who gives to the poor and his band of Merry Men
Pocahontas (1995) The tale of a warrior Princess and John Smith.
The Muppet Christmas Carol (1992) Kermit plays Ebenezer Scrooge in this classic Dickens' tale
One Hundred and One Dalmatians (1961) Cruella De Vil steals puppies from Pongo and Perdita.
The Great Muppet Caper (1981) Miss Piggy is framed in a burglary and Kermit and friends work to clear her name.
The Rookie (2002) A baseball couch follows his dream of becoming a big-league pitcher
Lady and the Tramp (1955) Lady falls in love with a mutt who has no intention of settling down
Wild Hearts Can't Be Broken (1991) Based on a true story of a diving girl who loses her sight
Meet the Robinsons (2007) This movie involves a young inventor, time traveling and the search for a family.
The Absent-Minded Professor (1961) A professor makes a discovery that everyone wants their hands on
The Shaggy Dog (1959) A magical ring turns the wearer into a sheepdog
The Princess Diaries (2001) A teenager finds out she is the princess of a small country
The Love Bug (1969) A race car driver finds a VW bug with a mind of its own
The Rescuers (1977) Bianca and Bernard (2 mice) work to save an orphan girl
The Jungle Book (1967) This was the last film that Walt Disney had personal involvement.
Fantasia 2000 (2000) Update of the classic cartoons set to classical music
The Reluctant Dragon (1941) A tour of the Walt Disney studio with a classic story at the end
The Three Caballeros (1945) Donald and friends travel on a journey
Fun and Fancy Free (1947) Mickey, Donald, Goofy and Jiminy Cricket star in two classic cartoon
Toy Story 2 (1999) Woody is accidentally sold in a garage sale, and Buzz and friends go out to find him.
Cars (2006) Lightning McQueen learns a lazy in humility when he is stranded in a small town along Route 66
The Luck of the Irish (2001) A young boy finds out that he is part leprechaun
A Goofy Movie (1995) Goofy and his son, Max, go on an adventure
Darby O'Gill and the Little People (1959) After a pot of gold, Darby O'Gill stumbles upon crafty leprechauns
The Rescuers Down Under (1990) Bernard and Bianca travel to Australia to save a young boy
The Aristocats (1970) A fancy cat and her kittens are kidnapped.
Sleeping Beauty (1959) A princess falls into a deep sleep and can only be saved by true love's kiss
Fantasia (1940) A symphony of sight and sound.
Pete's Dragon (1977) An orphan talks to an invisible pet dragon. No one believes the dragon is real.
That Darn Cat (1965) Hayley Mills stars in this film about a cat who has the clue to bank robbers and a teller being held hostage.
Tarzan (1999) Tarzan is stranded in the jungle and adopted by gorillas
The Great Mouse Detective (1986) A mouse detective works to solve the disappearance of a toy maker
The Apple Dumpling Gang (1975) Outlaws help three orphans in this comedy
The Parent Trap (1961) The classic film about twins who are separated at birth. Starring Haley Mills
The Computer Wore Tennis Shoes (1969) A student becomes a genius when he accidently gets all the knowledge from a computer
Chicken Little (2005) Chicken Little must save the world by himself when disaster strikes
Tinker Bell (2008) The story of the world's best known fairy
The Princess and the Frog (2009) Tiana and the frog
Homeward Bound: The Incredible Journey (1993) Two dogs and a cat try to return to their home
The Fox and the Hound (1981) Two unlikely pups (a fox and a hound) becoming friends
20,000 Leagues Under the Sea (1954) These adventures explore the underwater in the Nautilus submarine
Third Man on the Mountain (1959) A boy attempts to climb the Citadel – based on the book Banner in the Sky
Pollyanna (1960) A young orphan is cheerful in spite of a her circumstances
The $1,000,000 Duck (1971) A duck lays golden eggs
Herbie Rides Again (1974) Herbie saves the day by stopping a real estate tycoon from taking a widow's home
Hercules (1997) Hercules must save the universe from Hades
The Strongest Man in the World (1975) A college student accidently becomes the strongest man in the world after a lab accident
Swiss Family Robinson (1960) A shipwrecked family works together to survive on a deserted island
The Happiest Millionaire (1967) A butler finds work in the home of a millionaire
Freaky Friday (1977) A girl and her mom switch bodies
Wall-E (2008) A robot all alone on a deserted planet is discovered by a passing spaceship.
The Incredible Journey (1963) Two dogs and a cat journey through Canada to find their way home
The Apple Dumpling Gang Rides Again (1979) The two outlaws are together once again
Alice in Wonderland (1951) Alice goes through the looking glass to Wonderland
The Three Musketeers (2004) Mickey, Donald and Goofy star in an animated version of the classic story
Herbie Goes to Monte Carlo (1977) Herbie stops jewel theives during a race from Paris to Monte Carlo
The Ugly Dachshund (1966) A Great Dane believes he is a dachshund. This hilarious movie will have you laughing.
The Shaggy D.A. (1976) A district attorney is turned into a sheepdog
The Peanuts Movie (2015) Charlie Brown and the Peanuts gang are together again
Brother Bear (2003) A boy becomes a bear and must journey to find his way back to himself
Piglet's Big Movie (2003) Piglet is missing and his friends work to find him
Pinocchio (1940) A little wooden puppet wants to be a real boy. This was the first animated full-length Disney film to receive an official Oscar. Disney won two Academy Awards for the original score and best original song, "When You Wish Upon a Star."
Justin Morgan had a Horse (1972) Tells how the Morgan Horse began.
Gus (1976) A mule gets a spot on a football team as the kicker
The Adventures of Ichabod and Mr. Toad (1949) Two Disney Classic cartoons – Mr. Toad and the story of the headless horseman
The Cat from Outer Space (1978) A physicist helps an cat from outer space.
Herbie Goes Bananas (1980) Features a road race from Puerto Vallarta to Brazil
Oliver & Company (1988) A young cat explores New York on this tale inspired by Oliver Twist
Herbie Fully Loaded (2005) Herbie is found in a junkyard and restored by a female race car driver
The Sword in the Stone (1963) Merlin trains an orphan who will be King of England one day
Valiant (2005) A pigeon is an unlikely hero
Pooh's Heffalump Movie (2005) Roo makes a friend – a Heffalump
The Country Bears (2002) The bears try to save the place that made them famous
Homeward Bound II: Lost in San Francisco (1996) Two dogs and a cat must travel through San Francisco and find their ways home
101 Dalmatians (live action – G) (1996) This is a remake of the classic tale of the stolen puppies.
The Even Stevens Movie (2003) The Stevens family goes on a "free" vacation that turns out to be more than they bargained for.
Cars 2 (2011) Lightning McQueen goes oversees to race in a World Grand Prix
Snow White and the Seven Dwarfs (1937) – This movie is at the bottom of the list for a reason. This is the movie that I referenced earlier in this post. My son actually hates this movie because of the evil hag. This is the first movie that Walt Disney produced.
Melody Time (1948) Cartoon stories set to music
The Rest of the Disney+ Rated G for General Audience Films
And the rest of the films with a G Rating on Disney Plus, including Disney Channel Original Movies and even other studios that Disney now has rights to air. These are listed in alphabetical order.
102 Dalmations (2000 – live action) Sequel to the original live action movie.
A Tale of Two Critters (1977) A bear cub and raccoon becomes friends
Adventures in Babysitting (2016) Babysitters join forces to find a child who is missing
Aladdin and the King of Thieves (1996) Sequel to the animated classic
Return of Jafar (1994) Aladdin and friends must defend Agrabah from Jafar's wrath
Aliens of the Deep (2005) James Cameron and NASA scientists explore the undersea life
Alley Cats Strike! (2000) Four teenagers who love bowling
Amy (1981) A young woman teaches in a deaf school
An Extremely Goofy Movie (2000) Goofy goes to college with his son Max
Atlantis: Milo's Return (2003) Explorers from below the sea try to solve problems on the surface
Avalon High (2010) Allie believes high school is Camelot
Bad Hair Day (2015) Monica's prom day begins with a bad hair day
Bambi (1942) Bambi is a young deer who loses his mother
Bambi II (2006) The Great Prince and Bambi reunite
Beauty and the Beast: Belle's Magical World (1998)
Beauty and the Beast: The Enchanted Christmas (1997)
BedKnobs and Broomsticks (1971) Three children try to save England
Benji: The Hunted (1987) Benji cares for orphaned cougar cubs
Beverly Hills Chihuahua 2 (2011)
Beverly Hills Chihuahua 3 (2012)
The Biscuit Eater (1972) Two boys try to transform a mutt into a bird dog
Blackbeard's Ghost (1968) A movie about a track coach and the ghost of Blackbeard
The Brave Little Toaster Goes to Mars (1998)
The Brave Little Toaster to the Rescue (1997)
Brink! (1998) An in-line skater joins a corporate sponsored team
Broadway Hits at Royal Albert Hall (2016) Disney on Broadway
Brother Bear 2 (2006)
Buffalo Dreams (2005) Two teenagers go on a quest
Cadet Kelly (2002) A teen girl enters a military academy
Camp Rock (2008) Music summer camp
Camp Rock 2 (2010)
Candleshoe (1977) A tomboy, a nobleman and a Spanish treasure
Cars 3 (2017) Is Lightning McQueen washed up or can he compete with younger race cars? Paul Newman voiced Doc Hudson in Cars. His voice appears as Doc Hudson in Cars 3, but this was after his death. They used voiced recordings to play Doc Hudson).
Castaway Cowboy (1974) A Texas cowboy helps save a family's land in Hawaii
Cheetah (1989) Teens cross the African desert to rescue their cheetah
The cheetah Girls (2003)
The Cheetah Girls: One World (2008)
Cinderella II: Dreams Come True (2002)
Cinderella III: A Twist in Time (2007)
Cloud 9 (2014)
College Road Trip (2008) A dad and his daughter look for the perfect college
The Christmas Star (1986)
The Color of Friendship (2000)
Cow Belles (2006)
Davy Crockett and the River Pirates (1956)
Dadnapped (2009)
Den Brother (2010)
Double Teamed (2002) Basketball playing twins inspired this film about sisterhood and teamwork
Doug's 1st Movie (1999)
Duck Tales The Movie: Treasure of the Lost Lamp (1990)
Eddie's Million Dollar Cook-Off (2003)
Encanto at the Hollywood Bowl (2022) Concert experience
Escape to Witch Mountain (1975) (I absolutely hate this movie, but it is rated G)
Fox and the Hound 2 (2006)
Freaky Friday (2018)
Frenemies (2012)
Full Court Miracle (2003)
Fuzzbucket (1986) An invisible creature helps a young boy cope
Geek Charming (2011) Dylan wants Josh to help her get crowned Blossom Queen
Genius (1999) A teen has to juggle between being a college student and a junior high student
Get a Clue (2002) A teeager runs a gossip column and tries to find her missing teacher
Gnomeo & Juliet (2011) Two garden gnomes who are in love
Go Figure (2005) A girl plays hockey to help her become a champion ice skater
Gotta Kick It Up! (2002) Middle school dance team
Hannah Montana: The Movie (2009)
Harmonius Live (2022) A look at the nighttime show at EPCOT
Hatching Pete (2009) Who is Brewster's High mascot?
Going to the Mat (2004) A blind young man faces the challenges of a new school and wrestling
Good Luck Charlie: It's Christmas (2011)
Greyfriars Bobby (1961) The friendship of a dog and a shepherd
Hello Dolly! (1969)
High School Musical (2006) A basketball star and a smart girl find love
High School Musical 2 (2007)
High School Musical 3 (2008)
Horse Sense (1999) A young boy spends his summer at his cousin's ranch in Montana
Hounded (2001)
How to Build a Better Boy (2014) Two tech friends build the perfect boyfriend
The Hunchback of Notre Dame (1996) Quasi Moto leaves his tower to help a beautiful gypsy
The Hunchback of Notre Dame II (2002)
Ice Princess (2005) A young girl becomes a champion figure skater
Inspector Gadget 2 (2003)
Invisible Sister (2015)
Island at the Top of the World (1974)
Johnny Kapahala Back on Board (2007)
Johnny Tsunami (1999) A surfing teen from Hawaii moves to a ski town in Vermont
Jump In! (2007)
Jumping Ship (2001) Two cousins are stranded on a desert island
The Jungle Book 2 (2003) Mowgli must decide between living in the village or returning to the jungle
The Jungle Book: Mowgli's Story (1998)
Kronk's New Groove (2005)
Lady and the Tramp II (2001)
Lemonade Mouth (2011)
Leroy & Stitch (2006)
Let it Shine (2012)
Life is Ruff (2005)
Lion King 1 1/2 (2004)
Lion King II: Simba's Pride (1998)
Little Mermaid II: Return to the Sea (2002) Follows the adventures of Ariel's daughter who wants to be a mermaid
The Little Mermaid: Ariel's Beginning (2008)
Mars and Beyond (1957) An animated look at life on Mars
Mickey Saves Christmas (2022)
Mickey's Christmas Carol (1983)
Mickey's Once Upon a Christmas (1999)
Mickey's Twice Upon a Christmas (2004)
Miracle in Lane 2 (2000) A boy with physical challenges wants to compete in a national soapbox derby
Motocrossed (2001)
Mulan II (2005)
Old Yeller (1957) The heartbreaking tale of a boy and his dog
Peter Pan: Return to Neverland (2002)
Phantom of the Megaplex (2000)
Phineas and Ferb the Movie (2011)
Phineas and Ferb The Movie: Candace Against the Universe (2020)
Phineas and Ferb Mission Marvel (2013)
Phineas and Ferb Star Wars (2014)
Pirate Fairy (2014) Tinker Bell and friends try to save Skull Rock from pirates
Pixel Perfect (2004)
Pocohontas II: Journey to a New World (1998)
The Poof Point (2001) Parents invent a machine that makes them younger
Prep and Landing (2009)
Prep and Landing: Naughty or Nice (2011)
The Prince and the Pauper (1990) This animated film features Mickey Mouse and the gang
The Prince and the Pauper (1962) Live action
The Princess Diaries 2: Royal Engagement (2004) Princess Mia must be married in 30 days or lose the throne
Princess Protection Program (2009)
Puppy for Hanukkah (2020)
Quints (2000) A girl loves all the attention from mom and dad until her mom gives birth to quintuplets
Read it and Weep (2006) A young girl's journal beomes a best selling book
Ready to Run (2000)
Recess: All Growed Down (2003)
Recess: School's Out (2001)
Recess: Taking the Fifth Grade (2003)
Return to Witch Mountain (1978)
Richie Rich's Christmas Wish (1998)
Right on Track (2003)
A Ring of Endless Light (20002) A girl who communicates with dolphins
Rio (2011) A blue macaw leaves his home in an attempt to save his species in Rio
Rip Girls (2000)
Rodgers & Hammerstein's Cinderella (1997)
Roving Mars (2006) Documentary
Sacred Planet (2004) Beautiful places around the world. Nature documentary.
Sammy: The Way-Out Seal (1962) Two brothers adopt an injured seal
Santa Buddies: The Legend of Santa Paws (2009)
Santa Clause 2 (2002)
Santa Clause 3: The Escape Clause (2006)
Santa Paws 2: The Santa Pups (2012)
The Search for Santa Paws (2010)
The Secret of the Magic Gourd (2007)
The Secret of the Wings (2012)
The Sign of Zorro (1958) Don Diego is Zorro
The Small One (1978) A story about the real meaning of Christmas
Smart House (1999) A computerized house takes over
Snow Buddies (2008) Talking pups
Snowball Express (1972)
Space Buddies (2009)
Spin (2021)
Spooky Buddies (2011) The puppies celebrate Halloween
Star Struck (2010)
Stepsister from Planet Weird (2000)
Stitch! The Movie (2003)
The Straight Story (1999) Story of a man who takes a trip on his lawn mower
Stuck in the Suburbs (2004)
Suite Life Movie (2011)
Super Buddies (2013)
The Swap (2016)
Tarzan II (2005)
Tarzan and Jane (2002)
Teen Beach Movie (2013)
Teen Beach 2 (2015)
The Thirteenth Year (1999)
Tini: The New Life of Violetta (2016)
TinkerBell and the Great Fairy Rescue (2010)
Tinker Bell and the Lost Treasure (2009)
TinkerBell and the Legend of the Neverbeast (2014)
Toy Story of Terror! (2013)
Toy Story That Time Forgot (2014)
Trail of the Panda (2009)
Treasure Buddies (2012)
Treasure of Matecumbe (1976)
Tru Confessions (2002)
Twas the Night (2001)
Unidentified Flying Oddball (1979)
Up, Up, and Away (2000)
Whispers: An Elephant Tale (2000)
The Wild (2006) Animals escape from the zoo in New York City
Winnie the Pooh: A Valentine for You (1999)
Winnie the Pooh: A Very Merry Pooh Year (2002)
Winnie the Pooh: Springtime with Roo (2004)
The Young Black Stallion (2003)
You Lucky Dog (1998)
You Wish (2003)
Zapped (2014)
Zenon: Girl of the 21st Century (1999)
Zenon: The Zequel (2001)
Zenon: Z3 (2004)
True-Life Adventures by Walt Disney
True-Life Adventures were a series of both short and full-length documentaries produced by Walt Disney Productions. The first one was released in 1948 and the final one was released in 1960. There were 14 films in all. The first seven were thirty minutes in length.
The narrator in these shorts and full-length films as Winston Hibler. Unfortunately, Disney+ only has 11 of these titles streaming as of May 2023. However, only seven of these 11 titles are rated G.
The Olympic Elk (1952) Elk on their trek toward Mt. Olympus – 26 mins.
Water Birds (1952) 30 mins.
Prowlers of the Everglades (1953) 31 mins.
Living Desert (1953) A glimpse into the life in the desert – 1 hour, 9 mins.
The Vanishing Prairie (1954) The story of the prairie and what seeks to destroy it. 1 hour, 11 mins.
The African Lion (1955) 1 hr., 12 mins.
Perri (1957) Story of a squirrel living in a forest. 1 hour, 14 mins.
Disneynature Movies streaming on Disney+
Before DisneyNature, Walt Disney produced some of the greatest nature films out there. However, many of them have never been seen. The Disneynature movies are great and show you the wonder of the world around you.
Disneynature specializes in nature documentaries for Walt Disney Studios. This production company is headquartered in France.
The Crimson Wing (2008) A look at flamingos
Oceans (2010) Underwater exploration
African Cats: Kingdom of Courage (2011) The majestic lion on the savannah
Chimpanzee (2012) The life of a young chimpanzee
Wings of Life (2013) A look at things that have wings, butterflies, hummingbirds, bees, and bats
Bears (2014) A mother bear teaches her cubs how to survive
Monkey Kingdom (2015) A mother monkey leads her son to safety
Growing Up Wild (2016) Five newborn animals grow up
Born in China (2017) China's terrain and wildlife
Expedition China (2017) Behind-the-scenes look at the making of Born in China
Ghost of the Mountain (2017) A behind-the-scenes look at rare snow leopards in China
Penguins (2019) Steve, the penguin, journeys to find a family
Penguins Life on the Edge (2020) The making of penguins documentary.
Dolphin Reef (2020) A young dolphin's survival in the coral reef
Living with Dolphins (2020) The making of Dolphin Reef
Elephant (2020) An African elephant and her son on a journey
In The Footsteps of Elephant (2020) The filmmakers' journey to capture the footage for Elephant
Bear Witness (2022) The team behind Polar bear
National Geographic streaming on Disney+
Betty White Goes Wild (2013) Betty White loves big cats!
Unlikely Animal Friends (2012-2016) Series that documents unusual animal relationships
Weird But True! (2017-2020) Strange facts about the world around us
Not on Disney+ but worth watching:
The Monkey's Uncle (1965) – This G-rated movie features Tommy Kirk and Annette Funicello (former Mouseketeer from the Mickey Mouse Club). It is a sequel to The Misadventures of Merlin Jones. The title song is catchy and upbeat.
Follow Me Boys (1966) – Follow Me Boys was the final live-action film produced by Walt Disney. He died two weeks after the release of this film. Kurt Russell made his film debut for Disney in this film. Fred MacMurray plays the lead role of Lemuel Siddons. Siddons is part of a jazz band and leaves the band after meeting a bank teller. It is based on the novel, God and My Country. In the movie, Siddons becomes a scoutmaster and the Boy Scouts are featured prominently.
Lt. Robinson Crusoe U.S.N. (1966) – Dick Van Dyke is a navy pilot who gets stranded on a tropical island.
The One and Only, Genuine, Original Family Band (1968) – This movie Kurt Russell, Walter Brennan, and Leslie Ann Warren. It was on the set of this movie that Goldie Hawn and Kurt Russell first met, and it was the first feature film for Goldie Hawn. She played a small role as a dancer.
The Horse in the Grey Flannel Suit (1968) – Stars Dean Jones and Kurt Russell. It is based on the book, The Year of the Horse by Eric Hatch.
Never a Dull Moment (1968) – This comedy/crime film stars Dick Van Dyke and Edward G. Robinson.
Ponyo (2008) – This film was produced by Studio Ghibli. While not a Disney movie, for a period of time, the Walt Disney Company and Studio Ghibli had a partnership. Disney was responsible for the release in the United States.
Frequently Asked Questions Regarding the Best G-Rated Films on Disney+
My favorite film isn't on this list and I know that it is rated G. Why did you miss it?
You may wonder why some of the movies that you are sure should be on here, are missing.
1) They may not be a Disney movie. For example, Sound of Music is not a Disney movie and it does not appear on Disney+. There are many movies that people think are Disney movies, but they are not. For example: Anastasia and An American Tail are not Disney movies.
2) They may not be rated G. This is a list of G-rated movies only. For example: Finding Dory and Black Cauldron both carry a PG rating.
Why did a sequel make the list, but the original movie is not on it?
Additionally, you may wonder why some sequels appear on this list, but not the original movie. Here are some reasons for that:
1) The original movie may have had a PG rating, while the sequel has a G rating. The Santa Clause is a movie with a PG rating, but the sequels have a G rating.
2) It may not be streaming at this time.
What was the first work that Disney won an Academy Award for?
Flowers and Trees (1933) – Best Animated Short Film
Why isn't Song of the South on Disney+?
I explore some of the reasons here! However, as long as the current powers that be are in control, don't expect Song of the South to be released on DVD/Blu-Ray or streaming.
What was the first Disney Pixar Movie that Pete Docter worked on?
He was a writer for Toy Story, but the first film he directed was Monsters, Inc. The first film he worked on as Executive Producer was Brave.
What happened to John Lasseter?
John Lasseter oversaw all of Pixar's films starting with Toy Story. Employees complained about unwanted physical touch by John, and he was forced to resign. Ralph Breaks the Internet was his last movie with Disney.
Can you explain the movie ratings? How are they determined?
The following ratings are used: G for general audiences. PG for parental guidance is suggested. PG-13 Parents are strongly cautioned, some material may be inappropriate for those under 13. R is restricted and contains adult material. Additionally, those under the age of 17 require an adult to accompany them into the movie. NC-17 is for adults only and children are not admitted. You can read more about the rules for film rating here.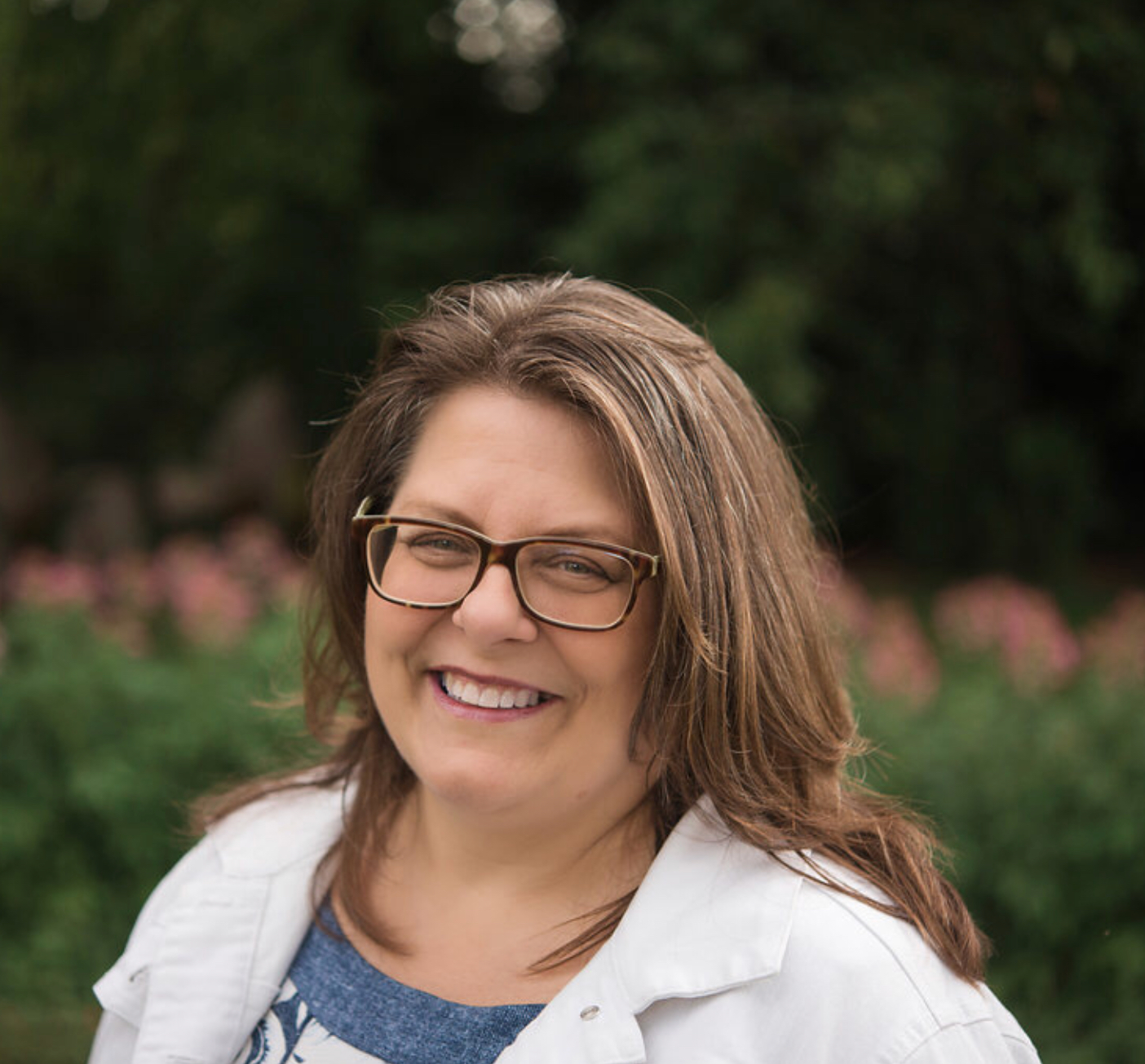 Homeschooling mom – 26 years and counting
Autism Mom
Movie reviewer/Travel blogger
Disney enthusiast