Should the Live-Action Remake Be Part of Your World?
Young girls and boys want new and exciting movies that seem relevant to the times they are living. However, Disney continually has shown they are interested in remaking the entire film catalog over and over. In this Disney The Little Mermaid (2023) Christian movie review, I give you the information you need before seeing the movie with your children. I also answer the question, "Can the Live-Action remake of this beloved classic swim into your heart, or will it sink to the bottom of the sea?"
While this movie is rated PG, not all PG movies are the same. Some are mild and almost a G-rating, while other movies have a PG rating and are closer in content to a PG-13 rating. Therefore, it is important to know the content before taking your child. This parent guide will help you make an informed decision regarding The Little Mermaid.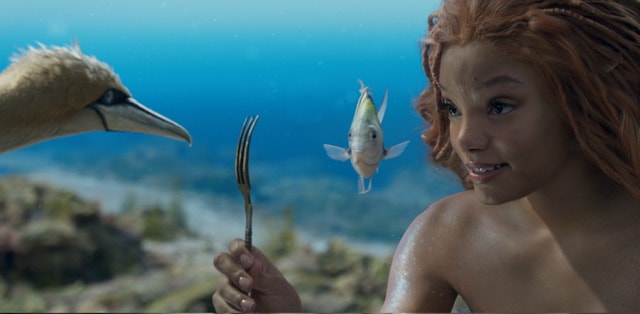 The Little Mermaid Christian Movie Review: Synopsis
Synopsis from the Studio:
"The Little Mermaid" is the beloved story of Ariel, a beautiful and spirited young mermaid with a thirst for adventure. The youngest of King Triton's daughters and the most defiant, Ariel longs to find out more about the world beyond the sea and, while visiting the surface, falls for the dashing Prince Eric. While mermaids are forbidden to interact with humans, Ariel must follow her heart. She makes a deal with the evil sea witch, Ursula, which gives her a chance to experience life on land, but ultimately places her life – and her father's crown – in jeopardy.
My Synopsis of The Little Mermaid (2023)
Unless you have been living in a cave the last several decades, you should know what The Little Mermaid is about. In this live-action film, some of the details have changed, but the storyline essentially remains the same. The animated Little Mermaid was adapted from the Hans Christian Andersen story of The Little Mermaid.
Essentially, Ariel (played by Halle Bailey) is a mermaid living under the sea. She falls in love with a human, Prince Eric, and wants to be part of his world. However, with a mermaid tail, this is impossible. If only Ariel could have human legs and walk on land. Ursula makes a deal with Ariel to give her legs in exchange for Ariel's voice. What could possibly go wrong?
What Parents Want to Know – The Good & The Bad
Movie-Making Quality:
I usually don't even comment on movie-making quality because if you have seen any trailers for a movie, you have seen the quality to expect. However, there are a few things I feel I should point out. While Halle Bailey's voice is fantastic, and she really plays the part of Ariel well, there were several other characters that I felt really fell flat. I absolutely hated King Triton. In fact, the delivery of his lines was so subpar. Moreover, I felt that the timing was off with other characters as well.
The colors were absolutely amazing, and the under-the-sea scenes were spectacular.
Additionally, there were scenes where I was laughing out loud, but I knew they weren't supposed to be funny scenes. Some scenes didn't work for the live-action film, such as when Ursula is huge, rammed by the ship, and dies. The ship looked like it was 2 inches tall compared to Ursula's 50 feet. Furthermore, the CGI for Ursula's face appeared to be poorly done, and I know it was supposed to be in the middle of a storm, but it just looked terrible.
There were moments when I thought Halle Bailey's hair looked like a moving sea creature and not her hair. In one other scene, my son and I just looked at each other, puzzled by the hand motions that just seemed creepy and odd.
Language:
​There is no foul language. However, there are a few instances of rude language such as idiot, brat, and birdbrain.
Violence:
The violence in this film is similar to that in the original film. However, since it is live-action, it does seem a little more intense. For instance, Ursula becomes huge towards the movie's end and causes a vast whirlpool. She has a pretty evil maniacal laugh, and she is killed by a ship. Her eels explode.
Ariel and Flounder are chased by a shark, and a live-action shark is always scarier than an animated one!
When Ariel is going to see Ursula, she is attacked by sea creatures, and at one point, there is a tentacle around her neck.
Other violent acts include people being shocked by the eels. Ursula's song is on par with the original movie, and the entire scene where she is mixing a potion and taking Ariel's voice can be scary.
There is a skeleton shown on the ocean floor and wrecked ships.
Adult Content:
Ursula shows cleavage and adjusts her breasts, and shimmies her torso in a suggestive manner. This is done in the animated version but seems more extreme in the live-action movie. However, less cleavage is shown by the mermaids than in the original animated film.
Spiritual Content:
​The phrase "Santa Maria" is uttered as an expletive – this means Saint Mary or Holy Mary. Additionally, someone mentions that "the sea gods are against us." Of course, Ursula does conjure up a potion and uses magic to give Ariel legs.
The Little Mermaid (2023 Christian Review) Viewing Recommendations
I absolutely love the original Little Mermaid with Jodi Benson. However, this live-action remake is well-made and, for the most part, a good movie. This movie is longer than the original clocking in at 2 hours and 15 minutes, and it may be too long for some children. There is much more development of the relationship between Prince Eric and Ariel, which is a delightful change.
However, If you have followed me for any amount of time, I have a major complaint with Disney because it seems like they are determined to remake every movie they have ever made. I really wish they would come up with some original content. But overall, this movie was better than many of their remakes – Pinocchio was probably the worst remake to date.
While my husband and I disagree on Melissa McCarthy's portrayal of Ursula – (He thought her portrayal was spot in; I did not), we both enjoyed the movie more than we thought we would. I do think young children may be scared of the intense scenes, and for that reason, my age recommendation is 8 and up. Would I recommend you see it at the movie theater? Absolutely!
Teachable Moments/Homeschool Ideas from The Little Mermaid Christian Review (2023) 
Read Hans Christian Andersen's, The Little Mermaid. Watch the animated version from 1989, and compare the differences between the story and the two movies.
Ariel is headstrong and is extremely disobedient. Her father tells her not to go to the surface, and she goes anyway. Because of this, she almost destroys herself, her under-the-sea family, and Prince Eric. Talk about disobedience and why parents seem "overly protective."
King Triton learns a valuable lesson about judging people without knowing them. He says, "All humans are alike." Talk about the dangers of lumping everyone together in a category. Children tend to do this with the opposite sex. "All boys have cooties" or "All girls are crybabies." How can we, as parents ensure that we don't prejudge groups of people based on our prejudices such as political affiliation, profession, skin color, or religion?
The word majordomo is used. Majordomo is a head steward or a butler. This could be a new vocabulary word. Additionally, talk about how even in English-speaking areas there are different words from place to place for the same thing such as shopping cart or buggy, pop or soda, etc.
In one scene in the film, Prince Eric and Ariel are looking up at the stars and pointing to constellations. See if you can find those constellations in the night sky.
Additionally, Eric and Ariel look over maps of the oceans. Point out the seven seas on a map and see where each sister is "from" on the map.
The Little Mermaid 2023 Christian Review
About The Little Mermaid Movie
Rating: MPAA PG for action/peril and some scary images
Genre: Live-Action Musical
Runtime: 2 hours, 15 minutes
Release Date: May 26, 2023
Director: Rob Marshall
Screenplay by David Magee
Producer: Marc Platt, Lin-Manuel Mirando, John DeLuca, and Rob Marshall
Edited by Wyatt Smith
Music by: Alan Menken and Lin-Manuel Miranda and Howard Ashman
Cast of The Little Mermaid
​Ariel (The Little Mermaid) played by Halle Bailey
Prince Eric played by Jonah Hauer-King
Ursula played by Melissa McCarthy
King Triton played by Javier Bardem
Grimsby played by Art Malik
​The Queen (Prince Eric's mom) played by Noma Dumezweni
Vanessa played by Jessica Alexander
Lashana played by Martina Laird
Rosa played by Emily Coates
Hawkins played by Christopher Fairbanks
Mulligan played by John Dagleish
Sebastian voiced by Daveed Diggs
Scuttle voiced by Awkwafina
Flounder voiced by Jacob Tremblay
The Little Mermaid Christian Review: Frequently Asked Questions:
What are the new songs in The Little Mermaid?
There are new versions of the original songs which include Part of Your World, Under the Sea and Kiss the Girl. These lyrics were originally written by Howard Ashman. Lin-Manuel Miranda and Alan Menken team up to produce three new songs for The Little Mermaid live-action movie. These include, "For the First Time," which is a sung by Ariel. The second song is, "Wild Uncharted Waters," and it is sung by Prince Eric. Finally, the third song entitled Scuttlebutt, is sung by the seagull, Scuttle.
Is Scuttle a seagull?
​In the original Little Mermaid, Scuttle was a seagull. However, in an attempt to have Ariel go to the surface for the first time after singing "Part of Your World," they changed Scuttle to a diving bird. This way Ariel has met the bird in the water and has never been to the surface before. The bird is a Gannet. Rob Marshall explained, Gannets "stay underwater for many, many minutes and then go back up." So that fixes the problem of Scuttle being underwater for long periods of time.
Ariel's sister's names have changed from the 1989 movie. Originally, there were seven including Ariel and their names were Attina, Alana, Adella, Aquata, Arista, and Andrina and they represented the seven seas. They are now named Karina played by Kajsa Mohammar, Tamika played by Sienna King, Mala played by Karolina Conchet, Caspia played by Nathalie Sorrell, Perla played by Lorena Andrea, and Indira played by Simone Ashely.
Where can I watch The Little Mermaid 2023?
​On May 26, 2023, the live-action Little Mermaid was released into theaters. At that time, it was not streaming on Disney+, Hulu, Netflix, Apple TV+, or HBO Max.
​However, it began streaming on Disney+ on September 6, 2023.
Are Ursula and King Triton brother and sister?
​In the 1989 animated movie, they are not siblings. However, in the Broadway version they are, and this was carried over into the 2023 live-action film.
What happened to Ariel's mother?
​While the movie mentions that she was killed by a human, no further information is given.
Where was The Little Mermaid filmed?
It was filmed on the Island of Sardinia, Italy.
Where is Prince Eric's castle?
​While Prince Eric lost his parents in a shipwreck and was adopted by the King and Queen of some unnamed island that appears to be in the Caribbean, no one has stated the actual location of the island. While the movie was filmed in Italy, the scenes in the marketplace definitely give the movie a Caribbean vibe.
What is the Hans Christian Andersen quote at the beginning of the movie?
"But a mermaid has no tears, and therefore she suffers so much more."
Is The Little Mermaid Movie streaming on Disney+?
Yes! As of Wednesday, September 6, 2023, the Little Mermaid began streaming on Disney+.
Where can I stream The Little Mermaid Movie?
You can stream The Little Mermaid 2023 movie on Disney+. To watch it for "free," you need to have a Disney+ subscription.
Additionally, The Little Mermaid remake can be purchased or rented on Amazon Prime. This musical is also available for digital purchase on Google Play, Apple TV and more.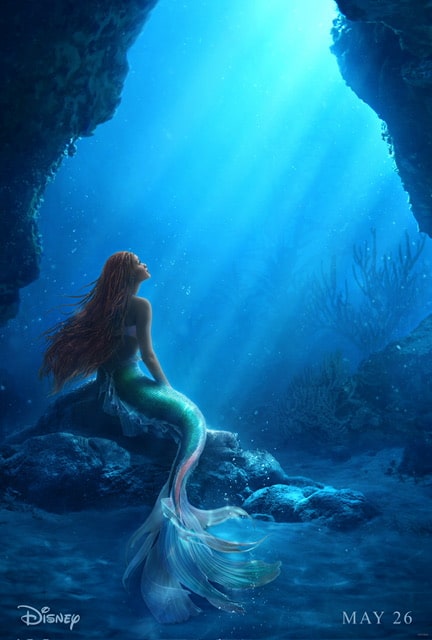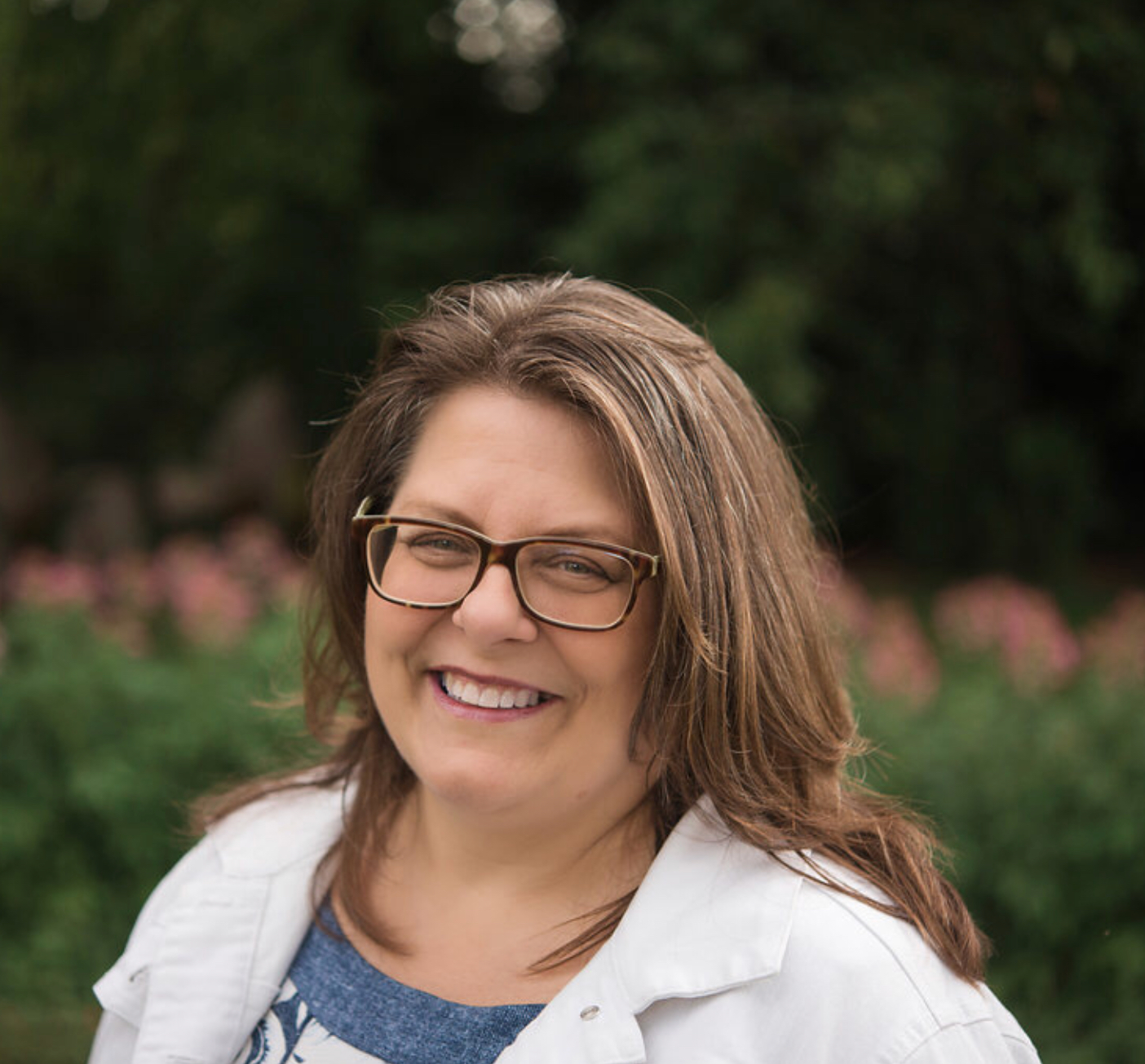 Homeschooling mom – 26 years and counting
Autism Mom
Movie reviewer/Travel blogger
Disney enthusiast