Heartbreak, Violence, and Laughter all in one film
Out of all the MCU films, I have loved Guardians of the Galaxy the most. The catchy music, the interesting characters, and the unique storylines have held a deep place in my heart. But would this latest film live up to the hype? In this Guardians of the Galaxy 3 Christian movie review, I will give you the info you need before taking your children to see this film.
Personally, I have grown weary of all the Marvel content that has been created between Disney+ streaming and the movie theaters. First, I saw no extended trailers, and I only saw some photos last night. I try to go into the movie with a blank slate. Follow along in my spoiler-free review so you can make wise viewing decisions as a parent.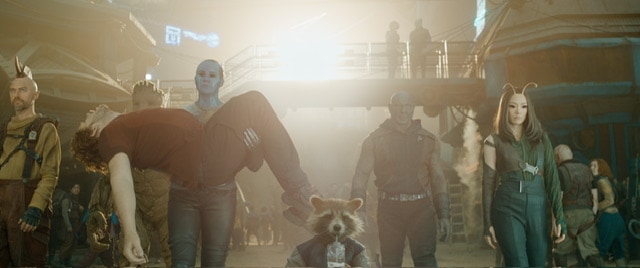 GUARDIANS OF THE GALAXY 3 CHRISTIAN MOVIE REVIEW SYNOPSIS
Peter Quill is having a hard time dealing with the loss of Gamora. So when faced with the potential loss of a friend, he will stop at nothing to guard the universe, take on the people who threaten life as the Guardians know it, and save the lives of those he loves.
Synopsis from Studio
"In Marvel Studios "Guardians of the Galaxy Vol. 3" our beloved band of misfits are looking a bit different these days. Peter Quill, still reeling from the loss of Gamora, must rally his team around him to defend the universe along with protecting one of their own. A mission that, if not completed successfully, could quite possibly lead to the end of the Guardians as we know them."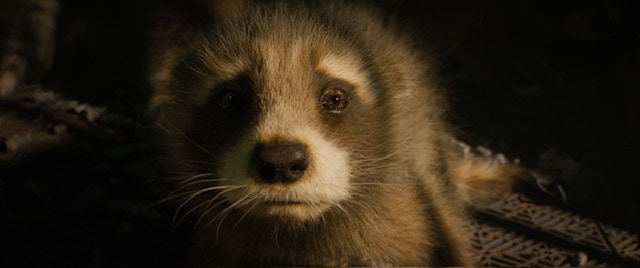 Guardians of the Galaxy 3 Christian Movie Review
In this latest GOTG film, the backstory of Rocket Raccoon is explored and we find out more about all the characters as they reveal parts of their past. This leads to many emotional scenes. Expect tears and heartbreak along with laughter.
Also, this is the darkest of the Guardians of the Galaxy films with much more violence and destruction of people and property. There is almost non-stop action and the filmmaking quality is outstanding. While I loved the music in GOTG 1 and liked it in 2, the choice of music for this movie is slightly disappointing. However, there are so many songs, so you are sure to like at least a few of the choices.
Content that Parents May Want to Know:
This movie is rated PG-13. I don't know why parents think that their 5 year is old is capable of handling a PG-13 movie. I know I will get backlash for saying this, but you do not have some exceptional child who can handle everything because they are so advanced in their development. The reality is that the more we subject our children to violence and adult situations, the more we are damaging them. Please err on the side of caution when taking your children to movies or exposing them to adult situations. The Bible says we are to guard our hearts, and we are to safeguard our children's hearts and minds.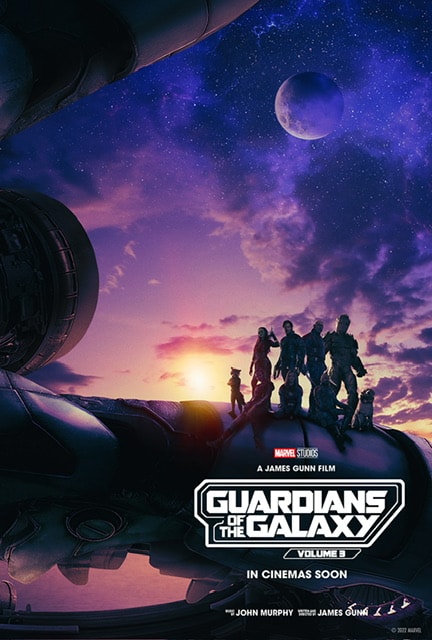 Language:
There is a ton of language in this film including the F-word, d-man, d-ck, screw you, suck mine, h-ll, a-shole, dumb a-s, sh-t, and more. While this shouldn't surprise anyone because at this point, when scrolling through social media you will encounter the same language.
Violence:
This is a movie about protecting the galaxy. Therefore, expect a lot of things blowing up, getting stabbed, punched, heads ripped off, people injured, and lots and lots of fighting.
In one scene, a man is shown missing an eyeball and part of his lip. His face is bloodied. Another person is shown after being "disintegrated" and his skeleton remains.
There are two fights where people use baseball bats to a person's head.
Be aware, there are scenes of how Rocket Raccoon became who he is. There are other animals shown in a dark, dungeon-like laboratory. Furthermore, there are experiments being performed on not just animals, but humans too in mad scientist fashion. This may be difficult for children to watch.
Adult Content:
A man is shown drunk and he passes out.
Additionally, there is a conversation that turns sexual because someone misinterprets the meaning of a phrase about touching.
An animal is "scared" and is shown peeing because of it.
In a heartbreaking scene, lots of children are shown in cages.
One person uses mind control to convince a man that he is hopelessly in love with another man.
Peter reflects on the people he has lost in his life, his mother and Yondu.
Read to the end of this review for Teaching Moments to use with your Teens.
My Viewing Recommendations for Guardians of the Galaxy
I would definitely hold to the PG-13 rating and say that this movie is not suitable for younger children. However, it is a well-made film, and I expect that Guardians of the Galaxy fans will love it. It tells a lot of backstory for Rocket. The wrap-up was amazing. I know this will blockbuster for Marvel.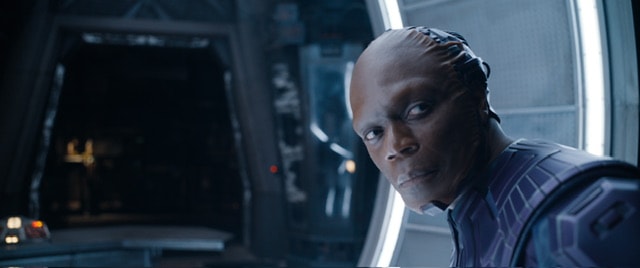 About the Movie:
Cast of Guardians of the Galaxy Vol. 3:
Chris Pratt as Peter Quill (Star-Lord)
Bradley Cooper as Rocket voice
Zoe Saldana as Gamora
Sean Gunn as Kraglin and Young Rocket and on-screen Rocket Raccoon
Noah Ruskin as Baby Rocket
Dave Bautista as Drax
Karen Gillian as Nebula
Vin Diesel as Groot voice
Chukwudi Iwuji as The High Evolutionary
Pom Klementieff as Pom
Elizabeth Debicki as Ayesha
Will Poulter as Adam Warlock
Maria Bakalova as Cosmo the Spacedog voice
Sylvester Stallone as Stakar Ogord
Nico Santos as Recorder Theel
Miriam Shor as Recorder Vim
Linda Cardellini is Lylla
Mikaela Hoover is Floor
Asim Chaudhry is Teefs
Stephen Blackehart as the Dispatcher
Release Date: May 5, 2023, USA
Runtime: 2 hours, 29 minutes
Rating: PG-13
Director: James Gunn
Producer: Kevin Feige
Executive Producers: Louis D'Esposito, Victoria Alonso, Nikolas Korda, Simon Hatt and Sara Smith
Cinematographer: Henry Brahma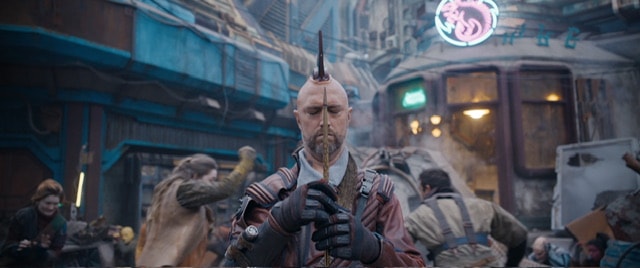 Frequently Asked Questions:
Can I stream Guardians of the Galaxy Vol. 3 on Netflix?
No. Expect Guardians of the Galaxy Vol. 3 to be released for streaming on Disney+.
Will there be another Guardians of the Galaxy?
At this time, it does not appear that there will be another GOTG movie. James Gunn has said that this is the last of these movies.
Does GOTG Vol. 3 have a post-credit scene?
Yes, there are actually 2 of them. One mid-credit scene and one post-credit scene that is at the very end.
What movies should I watch before watching GOTG 3?
You should watch the first two Guardians of the Galaxy movies.
What are the Ravagers?
The Ravagers are an interstellar criminal syndicate. They are for hire to steal and are involved in piracy and trafficking. Peter Quill was a Ravager, as was Yondu. Gamora is a ravager.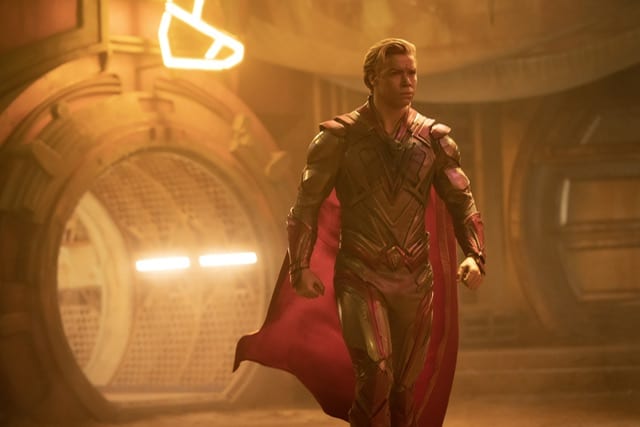 Teachable Moments throughout the GOTG 3
One of my favorite lines was "Be not as you are, but as you should be." Isn't that a truth that we all should embrace? As Christians, we are reborn with Holy Spirit and should not be as we were, but filled with Christ and His love.
The High Evolutionary says, "There is no god. That is why I stepped in." Talk to your kids about what happens when someone decides to "play God." Things usually don't go well for them or the ones around them.
Nebula says, "You were born to be a dad," to Drax. She was speaking destiny into him. She saw him for who he was created to be and not who he thought he was. Our words have incredible power. We have been taught the lie, "Sticks and stones may break my bones, but words may never hurt me." But the Bible says, "Life and death are in the power of the tongue." Our words can exhort, lift up, encourage, or destroy. Teach your children about the power of words.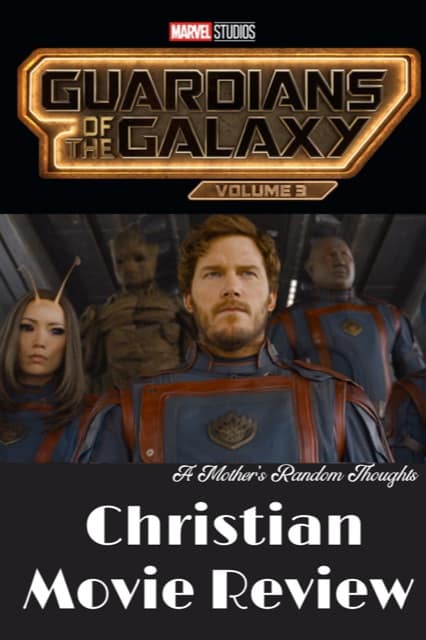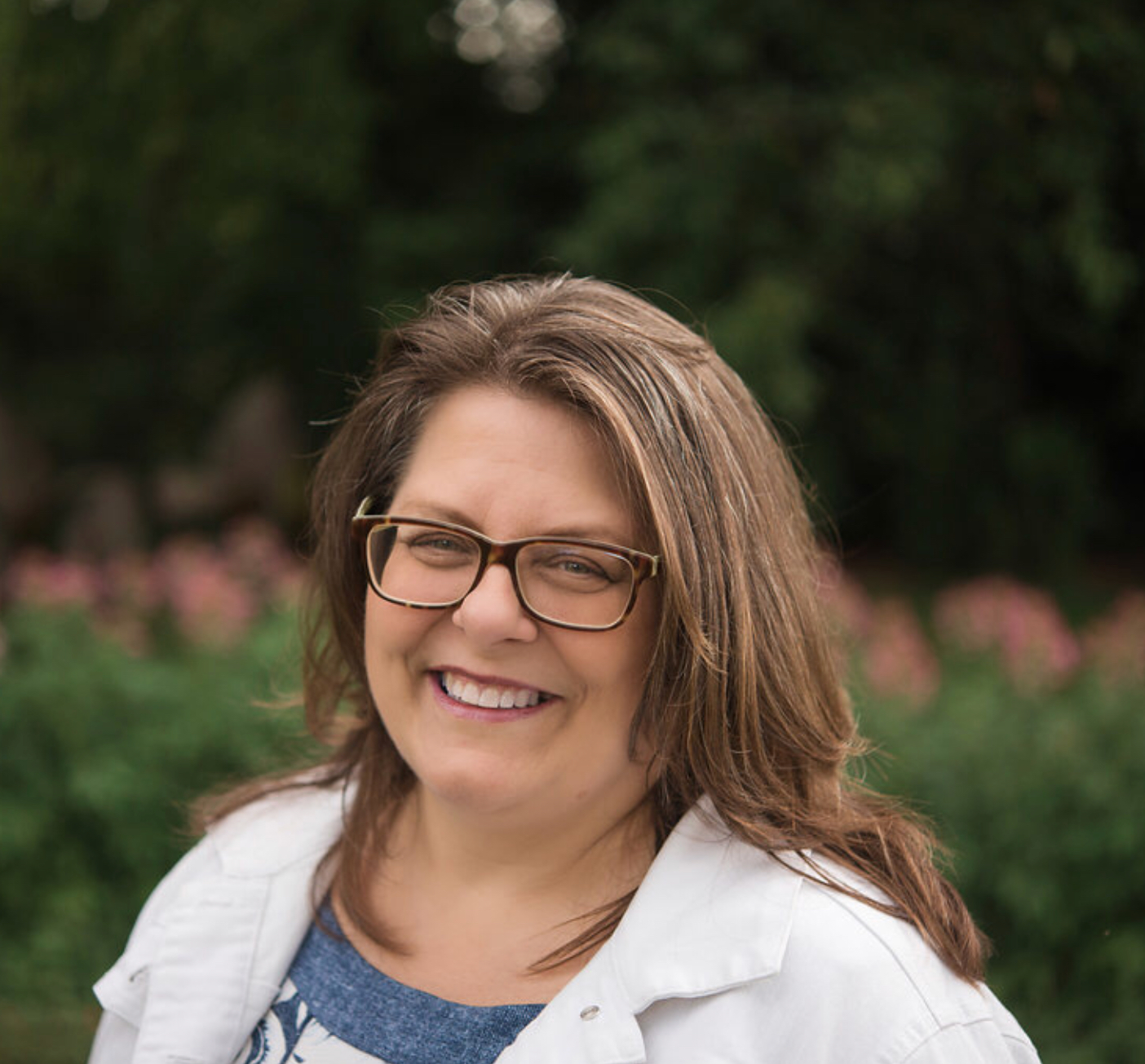 Homeschooling mom – 26 years and counting
Autism Mom
Movie reviewer/Travel blogger
Disney enthusiast