Disclosure: I was given a free ticket to the Motivated Mom Motor City Edition. All opinions expressed in this review are my own.
How many times as a mom do we take care of others and forget ourselves? How many days do you fall asleep at night with a dream about doing something for yourself and when you wake up that dream is forgotten in the hustle and bustle of everyday? How many times have you said, "Tomorrow I will. . ." Only to find that tomorrow was 6 months ago and you are no closer to your goals?
A few weeks ago, I prayed and asked God to send me where I was supposed to go. I wanted to be very intentional about the conferences I attend, the work I do, and the sponsored posts I agree to do. As a mom of 5 children ranging in age from 29 to 12, 5 granddaughters, homeschooling, blogging, and more, I have found myself saying no to things I want to do, and saying yes to things I shouldn't do.
Enter the Motivated Mom. When I received an email from Elayna Fernandez, of The Positive Mom, to the Detroit Motivated MomConference, we were out of town. Elayna is upbeat, spunky and a joy to work with, but because we were already out of town, my original response was no. Moments after sending the "no" email, that still small voice inside me was saying "yes." I had prayed for direction and clarity, and I knew that I needed to attend.
But right after I hit the send button on the email saying I would be in Detroit on Saturday morning, my next thought was, "What did I just sign up for?" As we were driving to the event, I thought, "What if this is some cheesy sales presentation?" I have been invited to too many events over the years that end up being a sales pitch, or worse yet, a pyramid scheme presentation. And then a peace came over me. The peace that says, "If God wants me there, it is for a reason."
From the moment I walked into the Motivated Mom, Motor City Mom Edition, I knew that I was at the right time and right place. Latoyia Dennis, Motivated Mom extraordinaire, speaker, and blogger at http://www.motivatedmom.org, is reserved, and yet you know she is a dynamo. Her ability to inspire women is incredible.
The conference is all about living a life of purpose. The Motivated Mom is one who is intentional about everything in her life – her family, her career, her free time. The day consisted of Keynote speaker, Michelle Thornton Ghee, lunch, and a panel consisting of an entrepreneur mom, working mom, stay-at-home mom, or aspiring mom representing different socioeconomic backgrounds, education, and cultures gathering together to participate in Empowerment Panel discussion over lunch.
The Keynote Speaker – Michelle Thornton Ghee, Mom and Author of stratechic: Life & Career Winning Strategies for Women, wrote her book in 6 months working one hour a day. Most of us can find that one hour, but sometimes we need to look deeply at what is really important to us. Michelle took us through an exercise to help us write a winning playbook for our lives. The entire exercise had valuable lessons, but defining who is getting unearned time proved to be the tipping point for me. Investing time in someone or something that doesn't bring you closer to your goals is fruitless.
Another powerful message by Michelle was about my relationships. Who are my advocates? Sponsors? And advisors? Most successful people have surrounded themselves with an outstanding team. Compiling that team is paramount to victory.
Time went by way too fast. I wish I could have heard more from Michelle and Latoyia, but after lunch we were treated to a panel of moms who answered questions such as "What is the biggest challenge facing you as a mom?"
The panel consisted of:
Amber Cross, Mom and Health Advocate @detroitmomblog
Robin Kinnie, Mom and Founder of Motor City Woman @motorcitywoman Michelle Matthews-Alexander, Mom and Diversity Brand Strategist @BlackGlamourMom
Gladys Bettis, Mom of former NFL player Jerome Bettis
Regina Walker, Financial Planner at Prudential @ReginaWalker
I was struck by the conversations moms are having across racial lines – bullying, or how to handle when a child is disobedient or talks back. These are age old problems. And while moms are asking these questions, what I really believe moms are saying is, "Can I do this? Is my child alright? Am I going to mess up my child?" Having encouragement as a mother and woman is something we all need. The Motivated Mom is a great place to help you be a better mom and woman!
MY RECOMMENDATION: This is a must-do conference for all women. I am actually hoping (and working towards) having Latoyia and the Motivated Mom tour come to a city nearer to me. I know several women in my close circle of friends that will benefit greatly from this dynamic event! For tickets to upcoming events, Visit http://www.motivatedmom.org/motivated-moms-tour-tickets/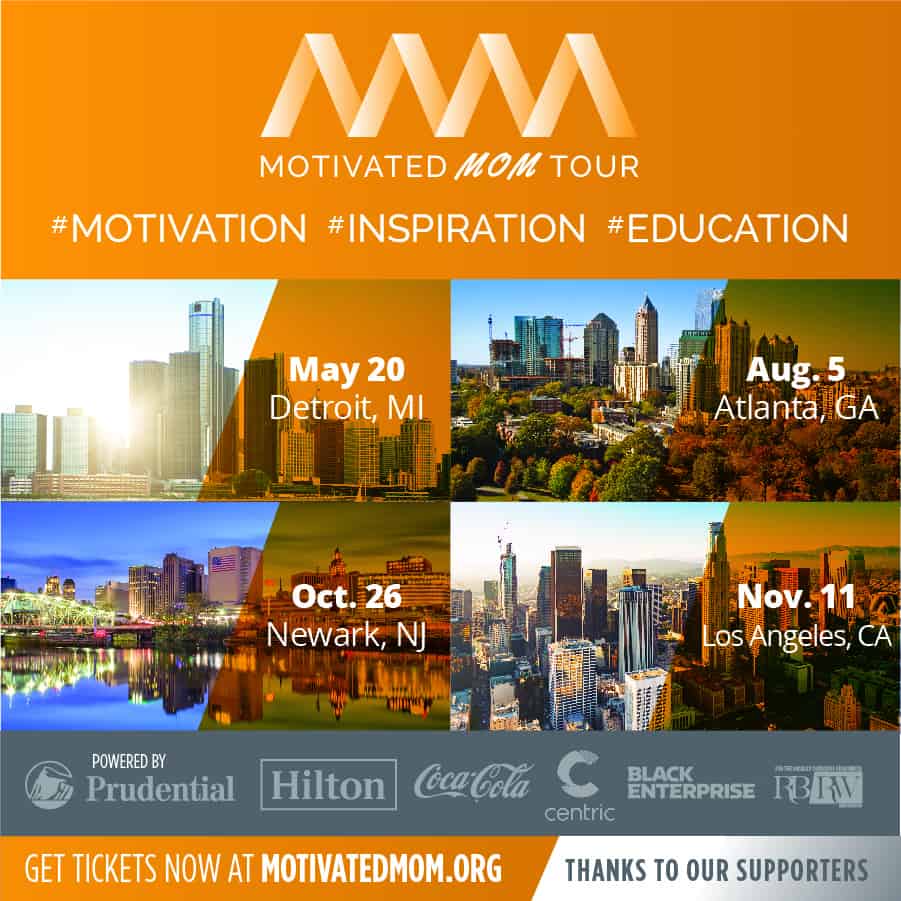 The Motivated Mom Tour is sponsored by Prudential Insurance, Coca-Cola, Hilton, Centric, and Black Enterprise.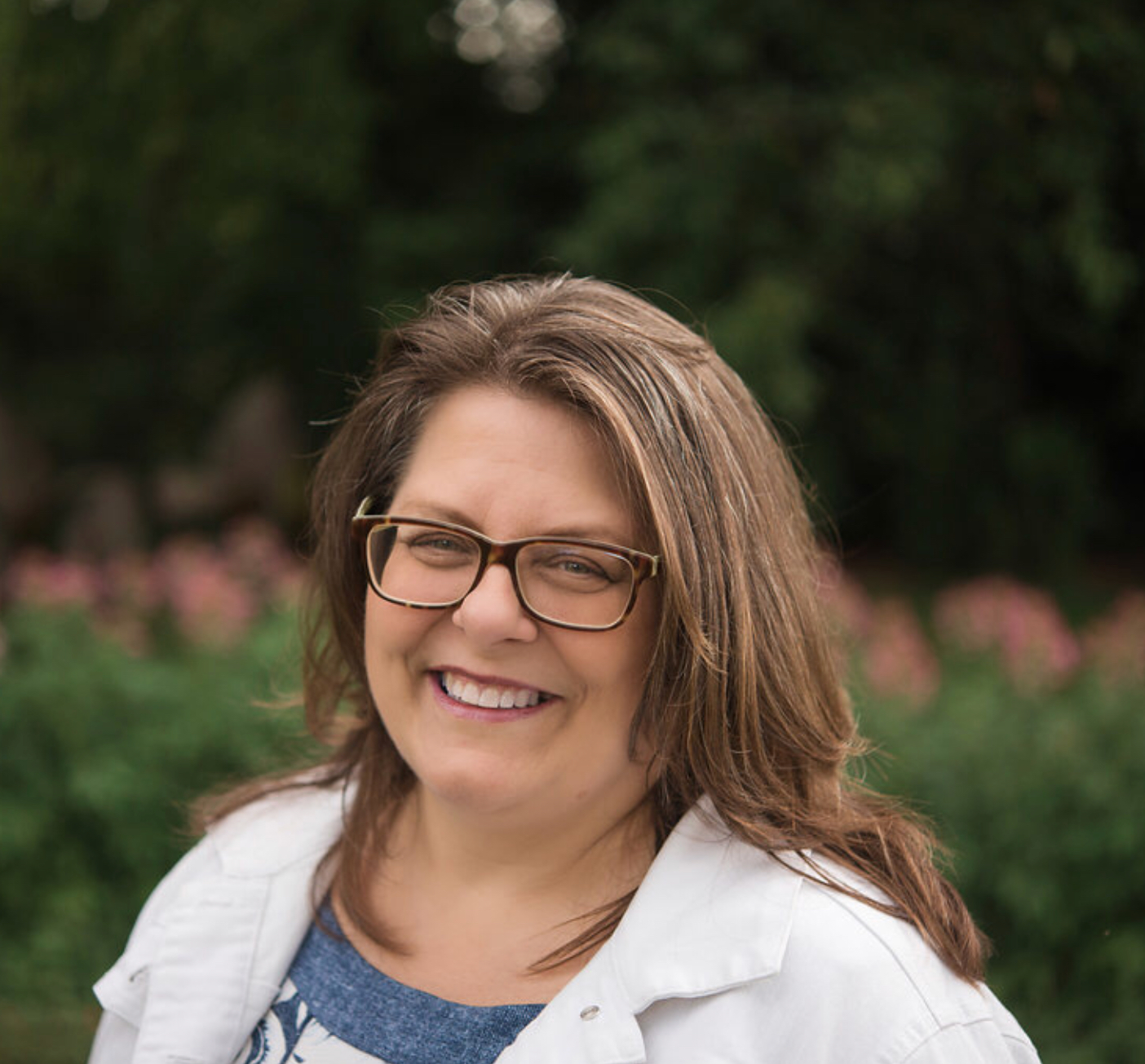 Homeschooling mom – 26 years and counting
Autism Mom
Movie reviewer/Travel blogger
Disney enthusiast