How to Save Money on Your Grocery Bill
Are Food Costs Eating Up All Your Discretionary Money? Rising food costs have caused many of us to look at where we are spending money and figure out ways to cut our grocery budgets. There are simple ways to cut unnecessary spending and most of us, if we are honest about it, have too much food waste. If you are throwing out half-opened cans of sauces, gravies, and uneaten and unopened foods, you can definitely be saving money at the grocery store. This article will help you with saving money on your grocery bill. Get ready to start saving!
Tips and Tricks on How to Save Money on Your Grocery Bill
Learn How to Cook Quality Meals
You may have read "learn how to cook quality meals" and thought, "How will this help my food budget?" In reality, cooking quality meals may actually raise your grocery bill, however, if you are eating great meals at home, you will ultimately save money by not eating out.
Additionally, making great-tasting meals at home means buying fewer convenience foods. Prepackaged and prepared foods actually end up costing a lot more than making the same item yourself. Furthermore, homemade is tastier and better for you.
This post contains affiliate links. As an Amazon Affiliate, I do earn a small commission from qualifying purchases.
If you do not know how to cook, invest in a great cookbook such as Fannie Farmers or a Betty Crocker Cookbook. These cookbooks explain cooking terms, the right utensils, pots, and pans to use, and give you great advice on the basics.
Furthermore, there are plenty of cooking shows that give you ideas of new recipes to try. Lastly, there are some great online cooking channels. The important thing to remember is to take advice from people who know what they are doing, and not just from "internet famous" cooks. The famous people may not be interested in helping you save money but may be trying to get you to purchase from their sponsors.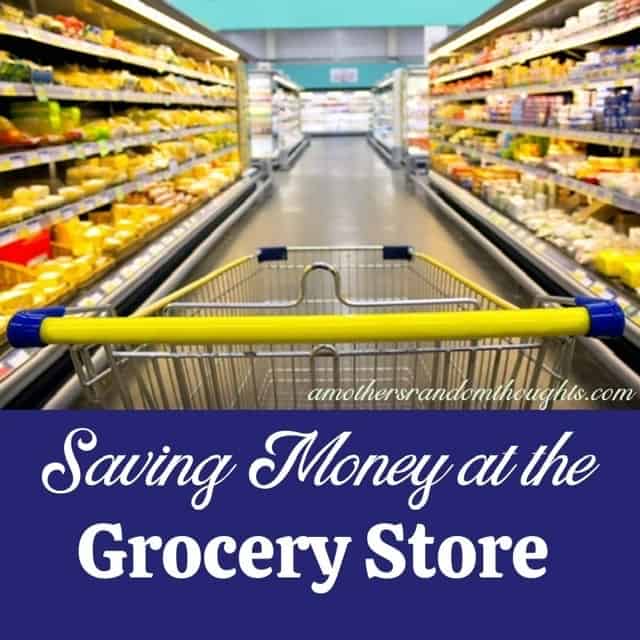 Read the Ads
Each week, the stores that I shop at publish weekly sale flyers. These "newspapers" are full of the discounted grocery items that the store is using to entice you to come into their establishment. These items are usually a good deal. Many times name brands are the sale items.
Make sure to ask for a "rain check" for any sale items you wanted to buy, but is sold out. A rain check allows you to come in at a later date and purchase the item at the sale price. Not all stores offer rain checks, but if your store offers this, you can get the grocery item at a lower price in the future if it is not available at the time you are shopping.
Your local grocery store may have savings on some items that the big chains don't offer. However, other items such as boxed cereal and convenience foods often cost much more. It pays to start tracking where the biggest savings are.
Purchase Store Brand to Save Money
Store brands oftentimes offer you the best deals without compromising taste or quality. In fact, store brands often are name brands canned under the store's name. I know for certain that a local bread company bakes bread for a grocery store under the store's label. This is one of the best ways to save money, however, I only buy store brands if 1) I know the quality matches the name brand, 2) the name brand item rarely goes on sale, and 3) my family doesn't mind the taste or quality.
For example: I always buy Philadelphia cream cheese for baking and cooking. The quality of store brands does not match the quality of Philadelphia's cream cheese. When I am making a cheesecake, the creaminess and texture are just to important to compromise. However, when it comes to an item like Half & Half for my coffee, the store brand works just fine.
Meal Planning
Having a meal plan is essential to getting the most out of your food dollars. If you are getting food at great deals, but you are throwing that food out because you didn't have a menu plan for the food, it really isn't a good deal. Every time you throw food out, you are throwing money in the garbage.
You can handle your meal plan one of two ways. First is to loosely plan out the entire month and then using the weekly ads buy what is on sale even if it isn't for the coming week. Also to save money, you need to be flexible enough to make changes to your meal plan. If you were planning on making lasagna at the end of the month, but ricotta cheese is on sale this week, it may make more sense to make the lasagna this week.
The second way of meal planning is to plan this week's meals after getting the ads. This way you can buy what is on sale and save money.
Furthermore, meal prep can save you time and money too. I know people that cook all their meals one day a week. While I am not organized enough to do that, I will cut carrots for today and tomorrow which will save me a little time.
Shop with a Grocery List
When you shop with a grocery list, you help prevent impulse buys. We all know what impulse buying is. You walk into the store with a shortlist of items to buy such as milk, eggs, and juice. You are hungry and at the end cap, you see a new flavor of M&M's and just have to try them. A shopping list ensures that you don't overspend and you don't deviate from your list.
Shop The Outer Aisles
The outer aisle of the grocery store often have the fresh produce , fresh fruits, milk, eggs, and juice. These are the healthier products in the store. As a society, we end up spending a lot of money on convenience foods and products. However, those products don't even taste as good as homemade. Additionally, it is almost always a better deal to make foods yourself.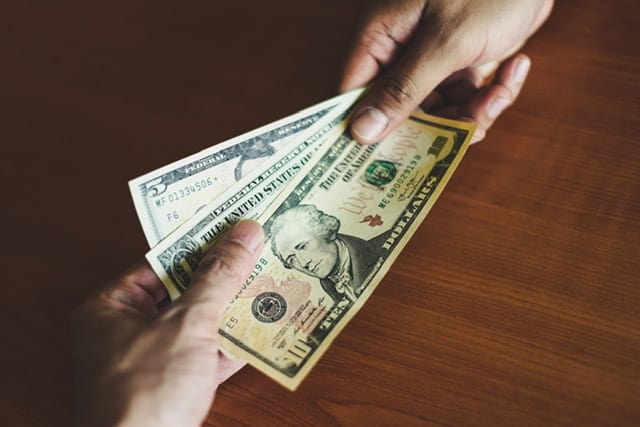 Pay with Cash
Studies suggest that paying with a credit card affects your brain differently than paying with cash. We, as humans, have a disconnect between cash and credit. When we pay with a credit card, we kick the can down the road, but that bill needs to be paid. We erroneously tell ourselves that we will save money next week at the grocery store, but that rarely happens.
When we pay with cash we are instantly aware of how much money we are actually spending. When we pay with a credit card we tend to overspend! Pay with cash!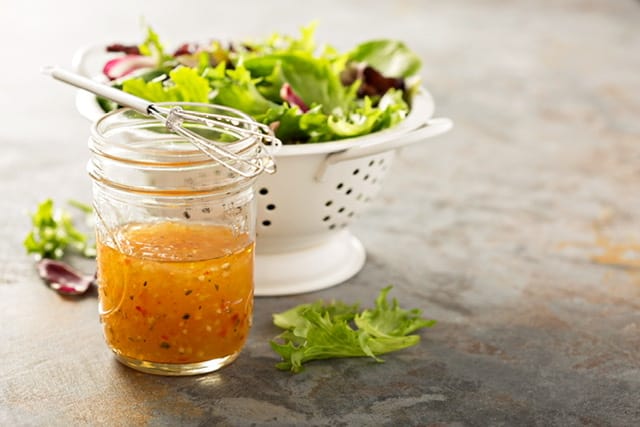 Make Your Own Dressings and Sauces
When I tell you that making your own salad dressings, gravies, sauces, flavored creamers, and desserts will save you money, you may not believe me, but I haven't purchased these items in years. First, I can make salad dressings in small quantities, and therefore, there is no waste. I make my salad dressings in small mason jars so that way if I do overmake the dressing, I can put a lid on it and save the extra, but I rarely make too much.
For a vinegarette dressing, you simply add oil and vinegar – your choice of red wine, apple cider, balsamic, and some herbs and spices to flavor. Sometimes instead of vinegar, I will use fresh lemon or lime juice. That makes a refreshing light dressing that is great for summertime salads. We have become convinced as a society that convenience is better, but when you taste homemade dressings, you will never buy a salad dressing again.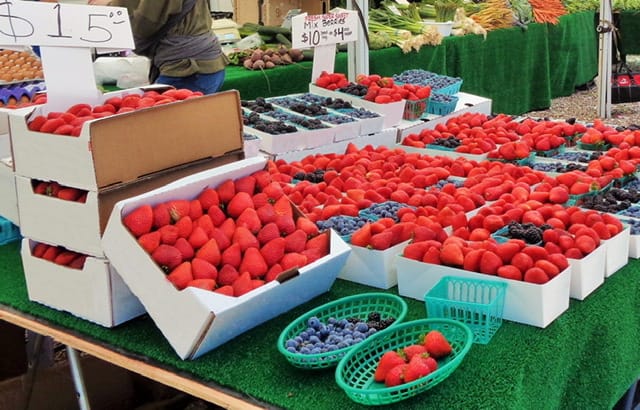 Buy Foods in Season
When buying foods in season, one of the best places to start is a farmer's market. Even the bigger farmer's markets usually have an area where they sell in-season produce. Buy extra produce and try your hand at canning or freezing. I have canned and/or frozen everything from salsa, applesauce, grape jelly, strawberry jam, peach syrup, tomatoes, spaghetti sauce, and even grape juice.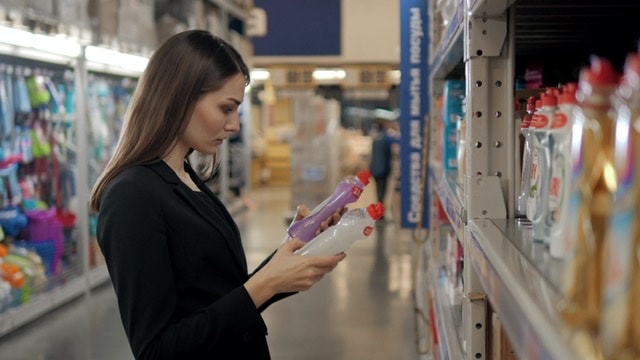 Comparison Shop
One simple way to save money on your next shopping trip is to comparison shop. For many items, it is as simple as looking at the price and comparing brands. Which brand of 28 oz. can tomato sauce is the cheapest?
But for other items, it requires some math calculations (you do have a phone with a calculator in your hand). The brand of fruit snacks has a small box and a large box. Most people automatically think they save money on the larger package. But if you compare unit price, you may find the small package cost less per unit, especially if it is on sale.
To calculate a per-unit cost, you divide the cost by the number of items in the package. Sometimes the label on the shelf will give you a unit price.
One area that I have found I can save money on is rotisserie chicken. If I purchase an uncooked whole chicken, it is oftentimes more than the cooked rotisserie chickens the store sells. I am unsure of why that is, and while we rarely purchase them, I can save time and money. After we are done eating the chicken, I throw the carcass in a pot of water and make chicken soup.
Buy Staples Online
I have been buying certain supplies such as paper products online. First, I buy toilet paper online. I have found a toilet paper I like that is consistently a decent price. After a bout with some hemorrhoids, I decided that good toilet paper was worth the investment versus doctor's visits and medicines. There are probably other products that are like that for you.
I also buy from Thrive Market. If you use my affiliate link below, we will both benefit.
Thrive Market offers unique foods, spices, herbs, staples, and many gluten-free options. I personally purchase all my spices from Thrive. Although you need an annual membership to Thrive, I save much more money than the membership costs me. To get 40% off your first order, click here!
Plant a Garden
Planting a garden may require time and space, but I have seen many people use very small areas to plant gardens. While organic produce is often expensive, you can grow your own fruits and vegetables and you will know exactly what goes into the product.
Buy in Bulk
Bulk items don't always save you money, but they can be a great way to save on items you use regularly. Coffee is one item you can buy in larger quantities and store the extra in your freezer. Pull out what you will use for the week.
I also buy gluten-free flour and store the extra in the freezer. I have been doing this for years.
Another item I buy in bulk at a local warehouse store is orange juice. It is a 2-pack. I open one bottle and pour a small glass because liquids expand when they freeze. Then I put the opened one in the deep freeze standing up. The next week, when I pull the orange juice out of the freezer, my family loves the orange juice slushy as it starts to defrost in the refrigerator.
Buy Meat in Bulk
One way to save money is by buying an entire cow or pig. If you invest in a freezer, you can buy a cow or half a cow and save a significant amount of money.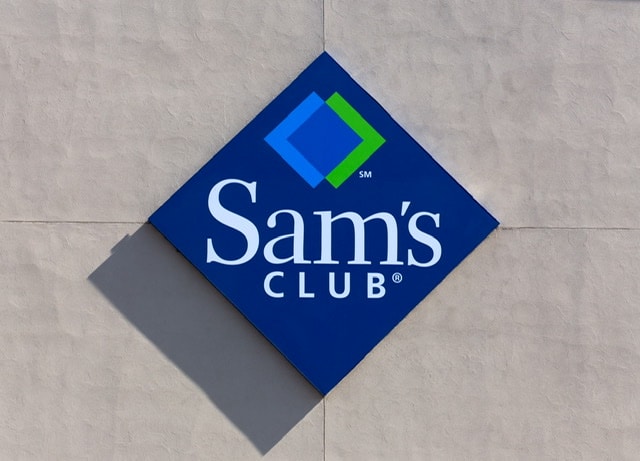 Other people buy meat from warehouse clubs and save money that way. Sam's Club, BJ's, or Costco are warehouse clubs around the United States. If you buy 10 lbs. of chicken breasts, you can divide the breasts up at home and place them in freezer bags or use a food sealer to store quantities you won't be using for the current week.
Another idea is to purchase 4-H meat at your local county fair. While the cost isn't as low as when you purchase in bulk in other places it is still a great way to buy in bulk, and 4-Hers raise their projects (cow, pig, chickens) responsibly and ethically.
Quit Throwing Out Leftovers
Quit throwing out leftovers. Instead, incorporate leftovers into meal ideas. This is one of the best ways to save money.
If you have leftover chicken, make chicken and rice, a chicken pot pie, or chicken noodle soup. If you have leftover rice, make chicken & rice soup, or creamy rice with vegetable soup. In fact, many times after making rice in the Instant Pot, if there is rice leftover, I begin my chicken and rice soup immediately after dinner. Adding water, carrots, celery, bouillon cubes, and canned chicken will make a quick soup for the next day.
Plan a weekly leftover day
On my weekly meal plan, I add a day for eating leftovers. Maybe I have pizza for one person, 2 hamburgers, and roast and potatoes. I heat everything up and each person can pick what they want to eat that night. If needed add extra fruits or vegetables.
Simplify meals saving fancy meals for special occasions
Sometimes toasted cheese and tomato soup is a great evening meal when you are tired and don't want to invest the time. While I love chicken in wine sauce, those types of meals take a lot of time and planning. When you plan meals for a busy week they can be as simple as chicken and rice with broccoli in the Instant Pot or having breakfast for dinner. Eggs, toast, and bacon or pancakes and sausage are a great and easy way to keep things simple and cheap.
Periodically clean out the pantry and plan some meals around items you haven't used
If I have more month left over than money, I will look in the pantry for older items I haven't used. Then I start googling to see what recipes I can find with the items I already have on hand. For instance, if I have cornmeal, baked beans, and a can of corn, I can make hot dogs or hamburgers without buns and still have a complete meal. Other times, I start mixing items together to make a stew or casserole.
Many Februarys I play "how little can I spend." This helps me clean out the pantry and save some money. I pick February because it's after the holidays, before Easter, and we don't have any birthdays in February. Pick a month that works for you!
Don't Shop When You are Hungry
One of the easiest ways to save money on your grocery purchases is to make sure you aren't hungry before you shop. Studies show that people make more impulse purchases and deviate from their grocery store list when they are hungry. Everything looks good when you are hungry. Eat before shopping!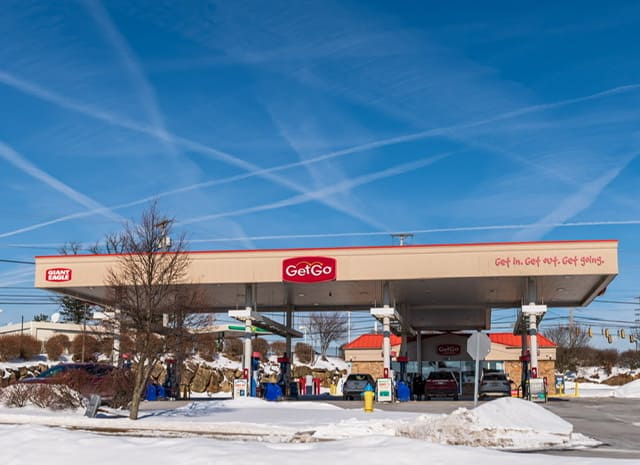 Does your store have a rewards program?
Enrolling in the rewards program or downloading an app allows the store to send you coupons, alert you to sales, give you access to their sales flyers, and reward you for your purchases. These stores will give you a loyalty card or a reward card. One grocery chain has gas stations too. Your food purchases give you points toward your fuel cost. Additionally, the store "sells" gift cards for many retailers, theater chains, and restaurants. Purchasing these gift cards also gives you fuel points.
Do you know about eye-level shopping?
Many people do not look up or down, but rather they only look at eye-level. Grocery stores know this, so they place the most expensive items at eye level. Training yourself to look up or down is a great way to find items that are on sale or may be cheaper than the brand that your eye catches first.
Additional Tips for Saving Money at the Grocery Store:
If you are running in for a few items, don't get a shopping cart.
Does your store have an area where they are getting rid of items at a reduced cost? If so, check the expiration date on the item, but most of the time these clearance items haven't expired. They are simply items that are discontinued in that store because they don't sell well.
If you know you have a tendency to overspend, make your weekly shopping list and send a family member to do the shopping.
When an item is on sale, buy extra and freeze or store what you won't immediately use.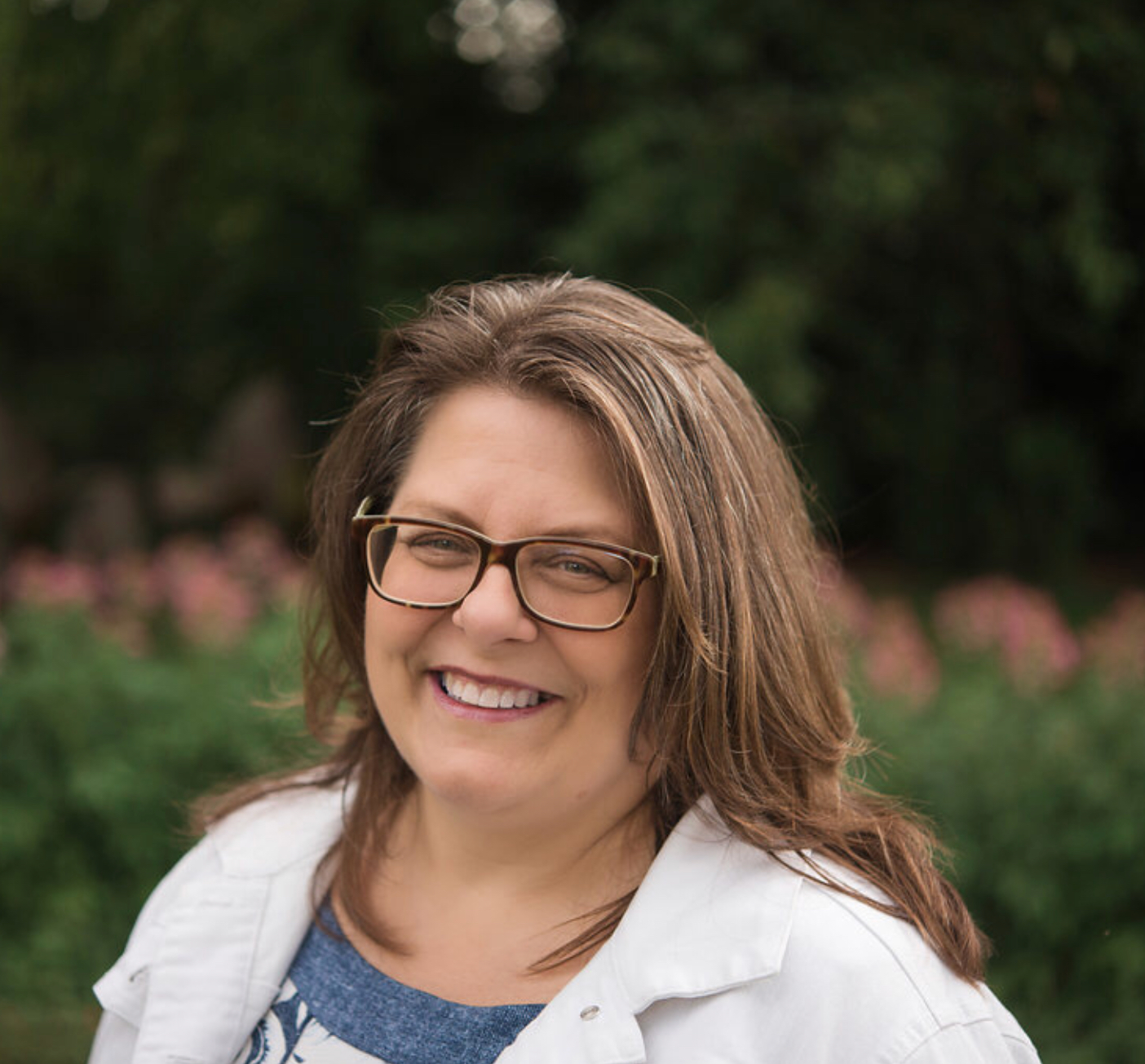 Homeschooling mom – 26 years and counting
Autism Mom
Movie reviewer/Travel blogger
Disney enthusiast