Feel-Good Family Movie by a Legend in the Animated World
Skydance Studios and John Lasseter team up to bring you Luck! This animated film is colorful and witty, but is it enough to wow audiences? In this Luck Christian Movie Review, I will give you the info you need to make informed viewing decisions. This parent guide will give you the good, bad, and even teaching ideas to use with this movie.
Is it possible for John Lasseter to make a comeback? The Pixar/Disney genius is sadly missed over at the halls of Disney, but without the backing of Disney, can he produce a movie that is loved as much as the classics he oversaw? We are rooting for him here at A Mother's Random Thoughts because we always love a good redemption story.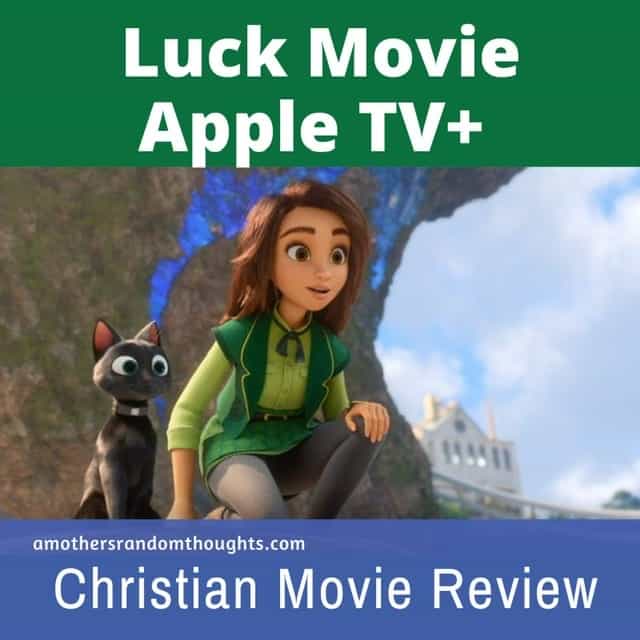 Luck Christian Movie Review – Synopsis
From AppleTV: From Apple Original Films and Skydance Animation comes the story of Sam Greenfield, the unluckiest person in the world! Suddenly finding herself in the never-before-seen Land of Luck, she must unite with the magical creatures there to turn her luck around.
Sam Greenfield has grown up in a series of girl's homes and, for some reason, never found her forever home. She is 18, and a social worker takes her to an apartment of her own. But Sam worries about leaving Hazel, a young girl in the home who is waiting to be adopted.
Sam is the unluckiest person around until she finds a lucky penny. She is determined to give the penny to Hazel before Hazel has a family visit. When Sam loses the penny, she enters a world of magical and mystical lucky (and unlucky) creatures who are responsible for doling out luck in our world.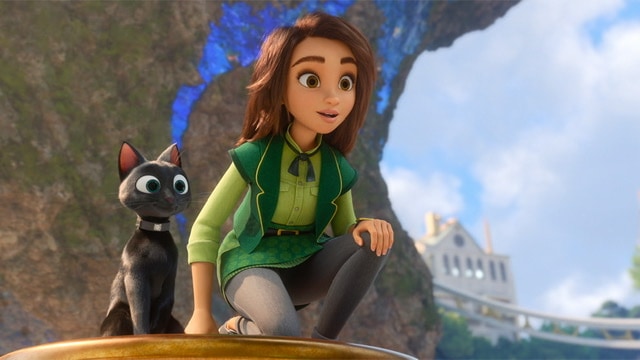 What Parents May Want to Know
The Good:
This film has all the makings of a great film – cute characters, a great storyline, fantastic visuals, great music, and very little objectionable content. Additionally, John Ratzenberger makes a cameo appearance. His iconic voice in an animated film that is produced by John Lasseter is heartwarming.
Language:
There is no foul language. Some mild words or phrases include mild potty humor, poop, blabbermouth, screw up, and oh my goodness.
Violence:
Violence in this film is very mild. There are "monsters." A dragon breathes fire. Random slapstick violence and the main character undergoes unlucky moments. There is also a dark scene where a character enters an unknown scary-looking room. The same room is entered later and is not "scary."
Adult Themes:
A Tiki bar appears to serve drinks, but it is referred to as a tropical juice bar.
Adult concepts in this film include adoption, foster children, and not having parents. This may be too emotional for some children.
Spiritual Content:
A magic portal opens. The entire film surrounds the concepts of good and bad luck and that good and bad luck is doled out to humans from an unseen land.
There is the thought that bad luck attracts more bad luck.
Additionally, plenty of situations involve sneaking around, lying, and "stealing." The movie centers around Sam trying to get a lucky penny from the Land of Luck. While her motives are good, she is doing the wrong thing to get what she wants.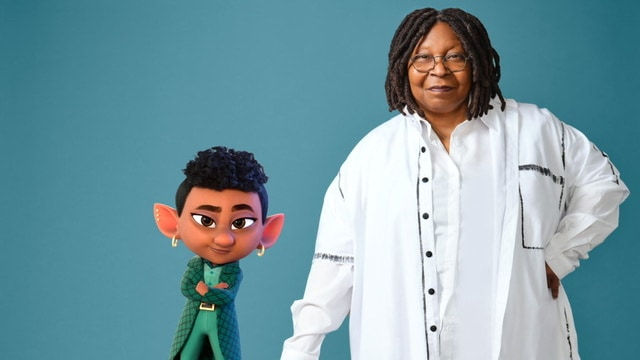 Teaching with the movie Luck:
This film has all the stereotypical images of good and bad luck, such as Leprechauns, four leaf clovers, a lucky penny, a black cat, a dragon, a unicorn, and Japanese waving cats. Research each item and the origin of good and back luck surrounding each item.
As Christians, we do not believe in superstitions or "lucky charms." Both bad and good things happen to everyone. How we deal with the good and bad are important. Discuss these concepts and what the Bible says. I have verses below that talk about favor, and good and bad times below.
Sam learns that even the bad moments in life lead you to good situations. She would not have met Hazel or Bob if she was adopted. What time in your life appeared bad at the time but turned into a blessing?
What other movies or books have the same type of theme?
Read Alexander and the Terrible, Horrible, No Good, Very Bad Day.
Inside Out is one movie that comes to mind. Without the bad moments, we cannot truly appreciate the good.
There are also several "Monsters, Inc."-type moments. Have your child pick out the moments that have that vibe.
Luck Christian Movie Review – My Viewing Recommendation
This cute movie is sure to delight both young and old. Before watching this film, I had not heard anything about it, and I really like watching movies that way. I can form an opinion without preconceived notions.
First, the graphics are wonderful, and the storyline is cute in Luck. While some Christians may object to the "luck storyline," this film has great teachable moments. The main lesson, in this film, is that it isn't luck – good or bad that makes a difference in life, but friendship and caring for others.
Next, this is a heartwarming, colorful, vibrant, and beautifully made film with little objectionable content. It is stunning to watch. The characters are unique and lovable.
And I can say, this is a film for families to enjoy together. I just wish there was some Luck merchandise.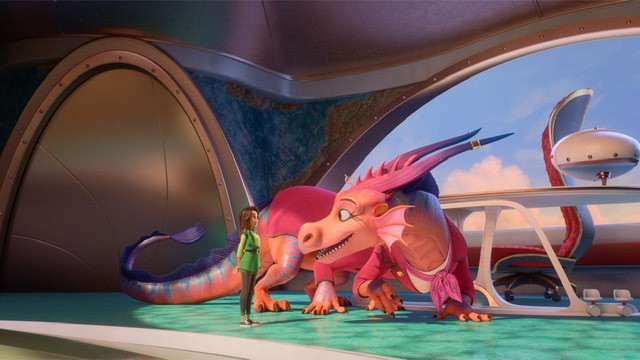 About the Movie Luck
Rating: TV-Y (MPAA Rating G – suitable for all audiences)
Release date: August 5, 2022
Runtime: 105 minutes (1 hour and 45 minutes)
Director: Peggy Holmes
Writer: Kiel Murray
Producers: John Lasseter, David Ellison, Dana Goldberg, and David Eisenmann
The Cast of Luck:
Sam Greenfield…….Eva Noblezada
The Captain…………Whoopi Goldberg
Bob………………………Simon Pegg
Babe, The Dragon…Jane Fonda
Jeff……………………….Fula Borg
Marv……………………..Lil Rel Howery (Sam's boss and the owner of the Flowers and More store)
Gerry…………………….Colin O'Donoghue
Rootie…………………..John Ratzenberger (Bartender of the Tiki Bar)
Hazel…………………….Adelynn Spoon (Little Girl at girl's home)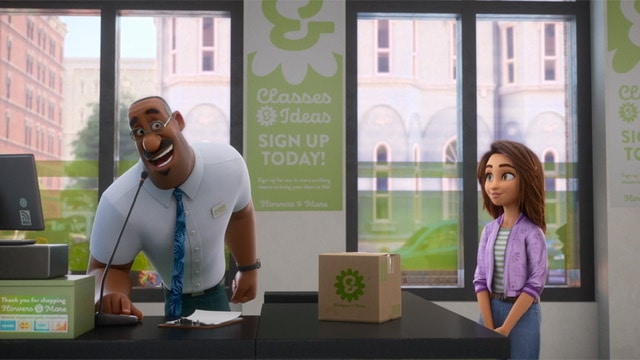 Luck Christian Movie Review: Frequently Asked Questions:
Is Luck a Disney Movie?
Luck is an Apple Original Film produced by Skydance Animation and released on Apple TV+.
What happened to John Lasseter?
John Lasseter had a 6-month leave of absence in November 2017 after he was accused of sexual misconduct in the workplace. Then in June 2018, Lasseter stepped down as CCO (Chief Creator Officer) from Pixar Animation Studios and Walt Disney Animation Studios. Lasseter was hired to run Skydance Animation in January 2019.
Is there Luck merchandise?
I have found a t-shirt, but at the present time, there is no merchandise.
Are black cats lucky in Scotland?
Scottish lore says that a black cat entering a house brings prosperity.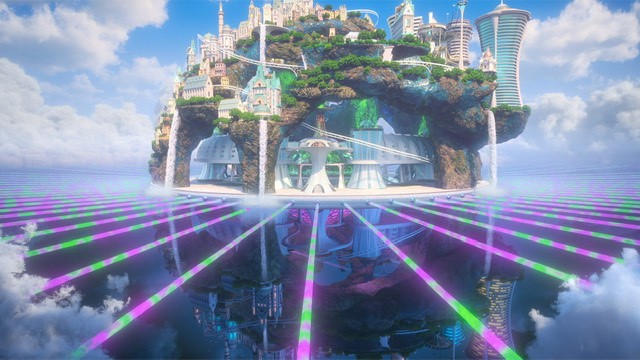 What is Skydance Animation?
For more information about Skydance Animation, visit HERE!
What does the Bible say about luck?
Proverbs 16:33
"The lot is cast into the lap, but its every decision is from the LORD."
Ecclesiastes 3 says there is a time for everything, both good and bad:
There is a time to be born and a time to die, a time to plant and a time to uproot, a time to kill and a time to heal, a time to tear down and a time to build, a time to weep and a time to laugh, a time to mourn and a time to dance, a time to scatter stones and a time to gather them, a time to embrace and a time to refrain from embracing, a time to search and a time to give up, a time to keep and a time to throw away, a time to tear and a time to mend, a time to be silent and a time to speak, a time to love and a time to hate, a time for war and a time for peace.
More Teachable Moments:
Sam is told: "Your first instinct is to share…You want good things for others in a way that I can't even comprehend." Sam maintains a positive attitude even when bad things happen.
Even though Sam has "experienced" bad luck, have your children point out ways that Sam really has experienced good in her life, such as 1) She had the same social worker who watched out for her, 2) she got a job with a boss that cared for her, 3) even when she was falling, losing things, etc., things still worked out. Have your children point out good things in their life that may not have seemed good at the time.
'Your friend Hazel doesn't need good luck. She's already the luckiest girl in the world because she has you." How is having friends "lucky?" The Bible says, Ecclesiastes 4:10, "If either of them falls down, one can help the other up. But pity anyone who falls and has no one to help them up."
"One of the benefits of bad luck is it teaches you to pivot." How do bad situations teach us how to "pivot?" 
As a Christian, I believe that our words are powerful. Jesus cursed the fig tree, and it died. Can we curse ourselves with our words? If I say, "I am unlucky," do those words have power? Instead, I should say the words that God says about me, "I am a child of the Most High. I am fearfully and wonderfully made."
Furthermore, Proverbs 18:21 says, "Death and life are in the power of the tongue, and those who love it will eat its fruits." So while luck is not in the Bible, we can speak blessing and life or death to ourselves and others.
More Bible Verses:
Psalm 90:17 "Let the favor of the Lord our God be upon us, and establish the work of our hands upon us; yes, establish the work of our hands."
Isaiah 59:11 "The LORD will always guide you; he will satisfy your needs in a sun-scorched land and strengthen your frame. You will be like a well-watered garden, like a spring whose waters never fail."
Psalms 5:12 "Surely, LORD, you bless the righteous; you surround them with your favor as a shield."
Psalms 84:11 "For the LORD God is a sun and shield; the LORD bestows favor and honor; no good thing does he withhold from those whose walk is blameless.
Learn to Draw Bob
Learn to Draw Bob Video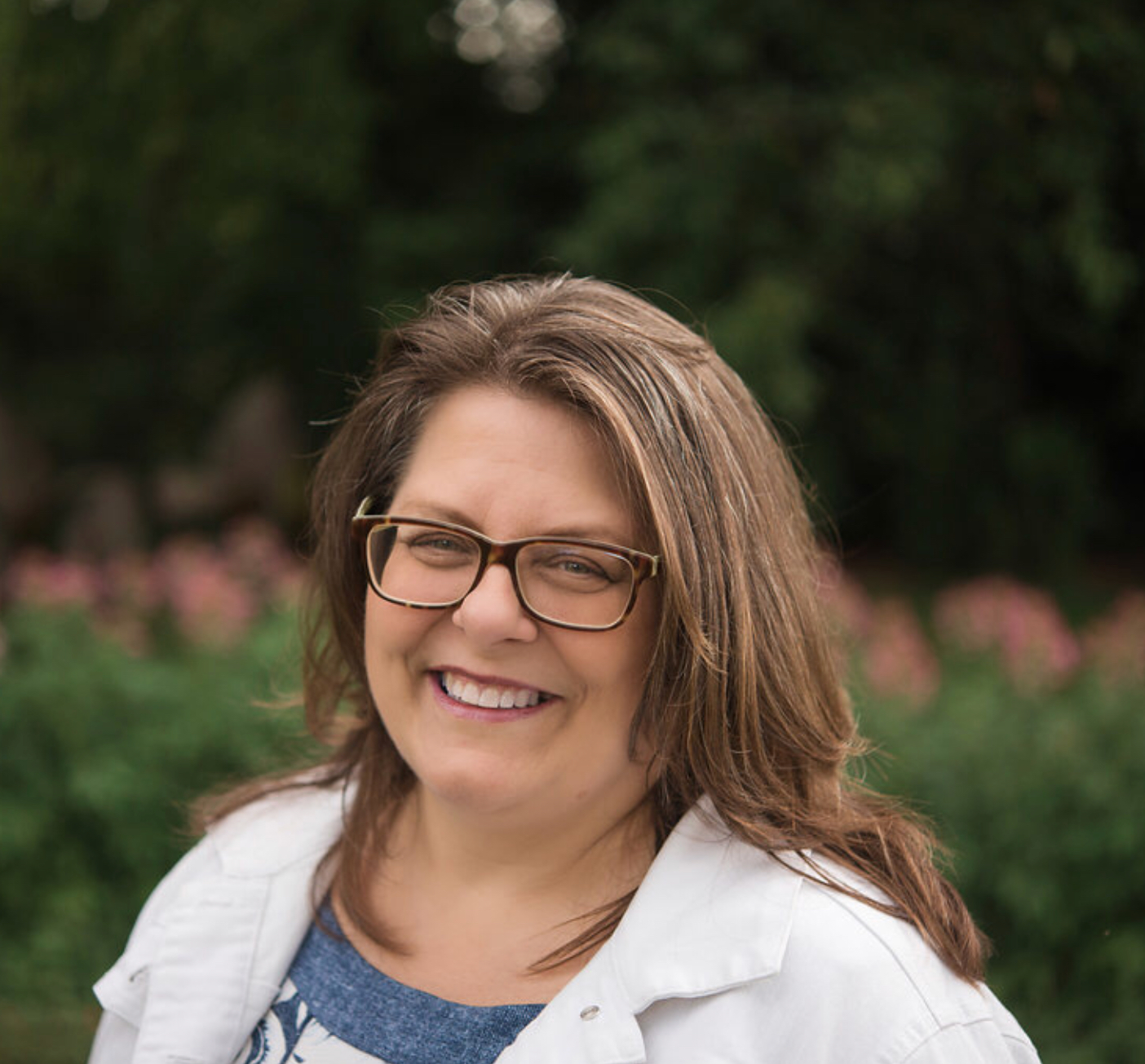 Homeschooling mom – 26 years and counting
Autism Mom
Movie reviewer/Travel blogger
Disney enthusiast