Math Curriculum with Self-Grading and Recordkeeping Built In
Disclaimer: Sponsored post – I have been compensated and given a one-year Teaching Textbooks Digital Course Enrollment for my child for the purposes of this review.
Math and autism have been the bane of my homeschool existence. You see, I have been a homeschool mom a long time (we are beginning year 29), and I LOVE math, but most of my children did not. In this post, I will tell you all about a math curriculum that I absolutely love (and my child loves it too). This Teaching Textbooks Math Review will give you the information you need before making purchasing decisions.
Jack-Jack is my last child at home. He is 17 years old and autistic. He has had a hard time learning math concepts, but last year we began using the new Teaching Textbooks App (digital edition). This math program has been life-changing for him and for me.
Make sure to read to the end to find out how to enter for a one-year Teaching Textbooks giveaway.
What is Teaching Textbooks?
Teaching Textbooks is a homeschool math curriculum that is a digital course. The app works on any device (Windows, Mac, Chromebook, iOS iPhone, and iPad, and Android non-Apple phones and tablets. Additionally, you do not have to be connected to the internet to do a lesson. Once you download the app, you have access to the next 5 lessons without an internet connection.
The digital versions offer levels 3, 4, 5, 6, 7, Pre-Algebra, Algebra 1, Geometry, Algebra 2, and Pre-Calculus. So far, Jack-Jack has completed Levels 3 and 4. He is currently enrolled in Level 5.
Enrollment in a level gives you 12-month access to the course for one child.
Teaching Textbooks Review: Info About the Different Levels
While Teaching Textbooks has levels 3 to Pre-Calculus, some people confuse Grade Level with public school level. I can sincerely say that they are not always the same thing. Additionally, because I have used so many different math programs through the years with different children, and one Grade 3 is not the same going from curriculum to curriculum.
The folks at Teaching Textbooks understand this, which is why they offer great benefits, such as placement tests on the Teaching Textbooks website and a 15-day free trial review of any level with no need to enter a credit card. Another wonderful feature is their 30-day refund policy.
Do the Teaching Textbooks courses use the spiral approach?
Yes, the spiral approach means that new concepts are introduced, and then in subsequent lessons it uses the review method. This helps reinforce math skills.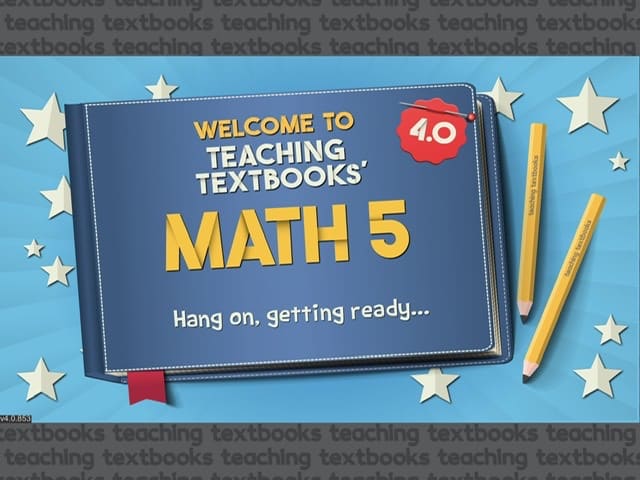 How do I Know What Level to Use?
There is a placement test associated with each of the products. Simply print off the test and have your child take it. There are detailed instructions on which levels to administer and what is covered in each level on their website. But if you are unsure what level to text at, you have some options.
First, you can select a level and complete the placement test, and depending on how your child does, you can go up or down a level and use those placement tests.
Second, there is a free trial which is a complete version of the digital app up to Lesson 15. This means for approximately 3 weeks, you can "kick the tires" to see if this is right for you and your child. And you can also try multiple levels.
Cost of Teaching Textbooks:
The enrollment fee is a one-time fee per level for 12 months of access for that level for one child. The cost of the enrollment is much less than purchasing a physical math curriculum.
Another thing to factor into the cost is the ability to pause the course for up to 3 months for vacation or breaks. The pause time must be at least 7 days, but between vacations, extended sickness, or holidays, this feature gives you more time to get the work done. This is a great option if you know you will need to take some breaks or if you have unexpected emergencies.
Now you can only register one homeschool student per course, but the price of Teaching Textbooks is really a great deal.
But What If I Have Multiple Children?
Teaching Textbooks has a plan for large families that makes it even a better deal! They offer an annual cost for families with 4-8 children.
Teaching Textbooks Review: Parent/Teacher Features
Some of the parent features include a separate log-in. Additionally, parents can access the grade book, settings, and turn off/on features that are useful in helping your child succeed in math.
Furthermore, you can enable a scratchpad over traditional paper and pencil. This scratch paper helps your child to show their work which you can view later.
The wallpaper & sticker settings can be turned off or on by the parent.
Print or view the complete eBook (which includes a search feature) and answer key.
Is the best element for homeschool parents the video lessons that allow independent learners to work at their own pace, or is it the automatic grading and record keeping? I love both of these features! In addition, I love the fact that I don't have to do a lesson plan for math.
Child Features of Teaching Textbooks:
Jack-Jack does best when working at his own pace. Teaching Textbooks allows him to do just that. Most weeks, he finishes 4-8 lessons. He usually enjoys completing 2 math lessons in each setting, but the beauty of this program is that you can complete it at the rate your child learns best. Grade 3 has 118 lessons and 17 Quizzes. Grade 5 has 114 lessons and 16 quizzes.
Each lesson has an instruction video and practice questions. Online hints help your child with further instructions if they are stuck on a particular problem.
One of the cool features that Jack-Jack likes is the ability to change the wallpaper anytime he wants.
I like the simple explanations for math problems that seem to really stick for Jack-Jack.
The digital grade book allows me to easily see the math problems that Jack-Jack missed. Being able to see his incorrect answers knows where I need to intervene. I can give him practice problems to work on a particular concept.
Your child can also view and print the eBook, but they do not have access to the answer key.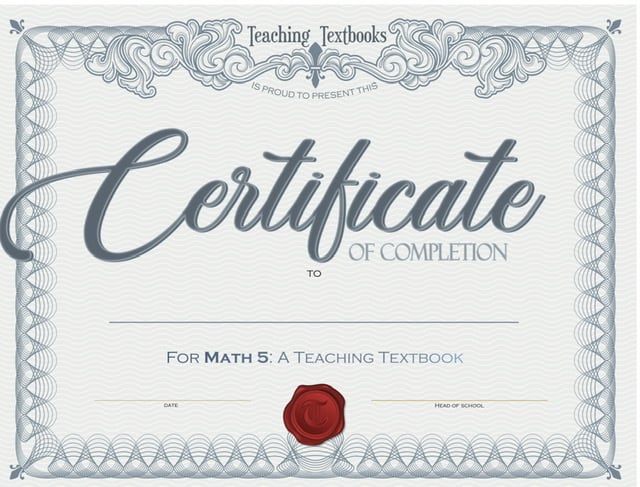 Other Great Features:
Video lessons are attractive and appealing
Video lessons can be watched as many times as needed. 
Step-by-step solutions to every single problem
Every lesson has practice problems
Daily progress emails to the parent account
Certificate of Completion available to print
Printable Math Facts Charts
Another thing that Jack-Jack loves is that Teaching Textbooks introduces new concepts in simple terms. Jack-Jack doesn't get idioms such as "it's raining cats and dogs," "an arm and a leg" or "time flies." He also has problems with busy pages with Bible verses on them, jokes, or excess photos that you find in many curricula.
Teaching Textbooks was written for homeschoolers and is designed for your child to work on their own. When I started Teaching Textbooks with Jack-Jack, I sat and watched alongside him, but I realized that this was one subject that I didn't need to hold his hand. Teaching Textbooks understands home school students.
I absolutely did not expect to find a math product that would allow Jack-Jack to watch a video and complete a lesson without me sitting right there! I am truly amazed at how well he is doing with this spiral teaching approach.
Another great feature is free tutoring over the phone. If you have a struggling student, one-on-one tutoring is available if you have exhausted all the online support.
As a side note: Although Jack-Jack is 17, he is currently completely 5th-grade math but reading at a 3-4th grade level. We intend to continue homeschooling him until he no longer shows interest in learning. I am hopeful our high school years will be completed before he turns 21. Make sure to follow our homeschool journey on Facebook, Instagram, and here on my blog.
I intend to keep using Teaching Textbooks, and I can't wait to see how far Jack-Jack can go with this wonderful program. If you are not following Teaching Textbooks make sure to follow them on Instagram, Facebook, and Twitter.
#homeschoolmath #homeschoolingcurriculum #autism
For more information on the Free Trial of Teaching Textbooks, visit HERE!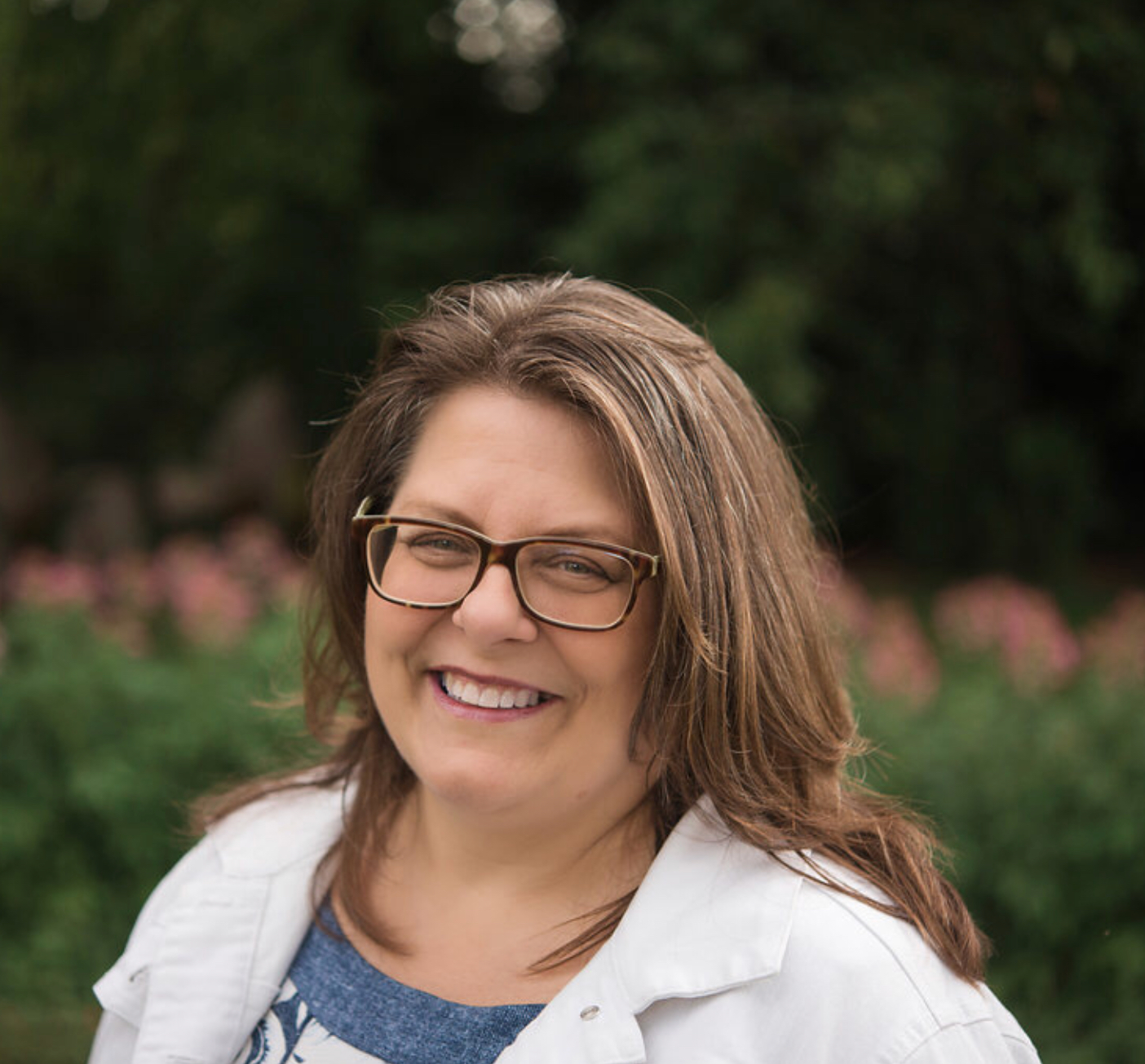 Homeschooling mom – 26 years and counting
Autism Mom
Movie reviewer/Travel blogger
Disney enthusiast