DISNEY'S AROUND THE WORLD IN 80 DAYS LESSON PLANS FOR YEAR 1: WEEK 2
ELEMENTS OF FUN LEARNING HOMESCHOOL CURRICULUM
This page has Amazon affiliate links. The following lessons are to be used with Elements of Fun Learning Curriculum, Year 1: Week 2. Use these DISNEY'S AROUND THE WORLD IN 80 DAYS Lesson Plans to inspire, teach, engage and play with your child. Before beginning, make sure to access the Book List for Weeks 1-12. This will have the books used for Weeks 1-12. Also, make sure to see the Supply List for Weeks 1-12 to make sure you have the supplies for this unit on-hand. Finally, access the Appendix for this week where you will find additional book suggestions, games, recipes and more! 
WEEK 2: DISNEY'S AROUND THE WORLD IN 80 DAYS LESSON PLANS
To read Introductory Notes, Click Here!
Watch the movie, Disney's Around the World in 80 Days or Mickey's Seeing the World videos. 
ADDITIONAL MOVIE SELECTIONS:
MICKEY MOUSE AROUND THE WORLD IN 80 DAYS:
This had to find cartoon is approximately 12 minutes long. Mickey must travel around the world in 80 days to receive his inheritance.
MICKEY'S SEEING THE WORLD (G): 
Travel around the world with Mickey for an adventure in language skills and early geography. Mickey and his friends travel around the globe. 
AROUND THE WORLD IN EIGHTY DAYS: 
This is the 1956 version starring David Niven and is rated G.
THE GREAT RACE (1965)  
This movie is a race across 3 continents. Professional daredevil and white-suited hero, The Great Leslie, convinces automakers that a race from New York to Paris will help to promote automobile sales. Leslie's arch-rival, Professor Fate, vows to beat Leslie to the finish line in the car of Fate's own invention.
THE AMAZING RACE:
This television series follows contestants as they race around the world to win a grand prize of $1,000,000.
BIBLE:
BEGINNER, INTERMEDIATE, AND ADVANCED: Work on Memorizing Bible Verse– ENTIRE WEEK. Verse of the Week is Matthew 28:19: Go therefore and make disciples of all nations, baptizing them in the name of the Father and of the Son and of the Holy Spirit.
Day 1 through 5: Read Creation Story in Genesis. Work on memory verse each day. Using index cards write one word per card. Play games each day with the index cards helping your child place them in order.
Have your child write one (or two) words from the verse on each index card, and then arrange the verse in order. Number the back of the index cards, and layout the numbers in order 1, 2, 3. . . Have your child say the words before they turn over the card. Example: Card number one has the word Go. Before turning over card number one, can they remember the word on it?
Another game with the index cards is to have two sets. Place one set of the index cards in the correct order so the verse is already out and visible. Every time the select a card from the second set, they are to place it on top of the matching word. 
INTERMEDIATE AND ADVANCED: Each day work on memorizing your verse.
Day 1: Read Genesis 1-3
Day 2: Read Genesis 4-6
Day 3: Read Genesis 7-9
Day 4: Read Genesis 10-11
Day 5: Read Genesis 12-14
CHARACTER: Kindness
Phileas Fogg is a kind man. He gives to the poor; he helps people out even if it means he will suffer for it.
Kindness – Definition: having or showing a friendly, generous, and considerate nature.
ALL LEVELS:
Do several random acts of kindness this week. If you need help coming up with some ideas, click here!
BEGINNER: Read Definition of kindness and discuss with your child. Read Kindness Counts. Each day reread this book or another book about kindness. Don't just read the book, but allow your child to ask questions, talk about the concept of kindness and brainstorm ways you and your family can be kind to others.
INTERMEDIATE AND ADVANCED: Define Kindness. 
GEOGRAPHY/HISTORY: 
TIMELINE: Jules Verne was born on February 8, 1828.
Jules Verne publishes Around the World in Eighty Days in 1873.
Disney releases Disney's Around the World in 80 Days on June 16, 2004.
BEGINNER:
Day 1: Read Me on the Map. Day 2: Read Me on the Map – Me through my house. Have the child create a craft stick "ME". Draw a face, make little paper clothes to glue on. Next on a 1/2 piece of construction paper have your child create a map of their room. Finally, on a full sheet of construction paper, draw the outside of your house. Staple the house to another full sheet of construction paper at the top (so you can "open the house"). Have your child put their "me" on top of the bed in their room. And then put their room inside the house.
Day 2: Read Me on the Map – my street through my country. Talk a walk down your street, and drive through your town. If you can get a local map (or using Google maps) show your child where you have driven.
Day 3: Read Me on the Map – This is my World through the end. Have them find their state on a map of the United States. Find the United States on a map of the World. 
INTERMEDIATE AND ADVANCED:
Day 1: If your child already understands where they live (town, state, country, world), then get a map of their favorite fantasyland such as Star Wars Galatic Maps.
BEGINNER, INTERMEDIATE AND ADVANCED: 
Day 1: Watch either Disney's Around the World in 80 Days or Mickey's Seeing the World. Print map of the world. Label the continents. Refer to this map daily when reading the story and when watching the movie to show where Phileas is traveling. I love to use a globe because then children get the perspective of where things actually are that you can't get with a flat map.
Day 2-5: Rewatch portions of the video each day or watch another video or show from the list above.
Day 2: Experiment: Turn an orange into a globe! Day 5: Using Google Earth start at your house and move out to see your city, state, country, continent, earth and back again. Find DisneyWorld, Disneyland, Disney in Paris, Tokyo, Shaghai and Hong Kong.
READING/CREATIVE WRITING:
BEGINNER:
Day 1: Begin reading Usborne's Around the World in Eighty Days. This wonderfully illustrated story is sure to be a hit. Furthermore, there is a map at the end of this book that shows Phileas' route. Read pages 3-13
Day 2: Read pages 14-26
Day 3: Read Chapter 4
Day 4: Read Chapter 5
Day 5: Read Chapter 6
INTERMEDIATE:
Day 1: Select an abridged version (see Appendix) or read the unabridged. If you select the unabridged version, be prepared to take more time with this book and do not worry about reading next week's selection. Each day you read about an area that Phileas traveled to, find it on your map or globe.
Day 2-Day 5: Continue reading Around the World in 80 Days. See Appendix for Questions relating to this book.
ADVANCED:
Day 1: Begin Around the World in Eighty Days by Jules Verne. To read the entire book this week would mean reading 30 pages a day. Please take your time with this and continue reading into next week. I have assigned a book for next week for those people who have voracious readers, but if you can not get to it, just skip the reading selection next week.
Day 2 – 5: Continue reading Around the World in Eighty Days. See Appendix for questions for this book. When your child comes across a word they do not know, have them write it in a vocabulary notebook, and look up the word in the dictionary.
CREATIVE WRITING:
Work on writing/memorizing phone number (or parent's phone number) and address. For older students work on addressing an envelope. 
SCIENCE:
BEGINNER AND INTERMEDIATE:
Day 1: Read Big Dipper. Conduct the Big Dipper Activity.
Day 2: Explain the difference between the North and South Pole and the Magnetic North Pole and the South Pole. Next, you are going to use magnets – one side of the magnet is north and the other is south. See what happens when you try to put north to north or south to south on the magnet. EXPERIMENT: Make the magnets jump.
Day 3: Compass Rose – North South East and West
Day 4: Do science experiments with magnets on p. 58 and 59 from Usborne 365 Science Activities.
Day 5: Optional: Latitude and Longitude. Continue Magnet Experiments.
ADVANCED:
Day 1: Astronomy by Moche Pages p. 1-10, and 240-241. This is the continental drift theory.
Day 2: Astronomy p. 241-243
Day 3: Astronomy p. 10-17
Day 4: Astronomy p. 17-22
Day 5: Make an electromagnet 
PHYSICAL EDUCATION:
ALL LEVELS: Go outdoors and draw with sidewalk chalk the continents on the ground. When you call out the name of a child and continent, that child needs to hop to the continent. NOTE: If you cannot get outside, outline the continents with tape on the floor and play indoors.
Day 3: Make an Around the World Treasure Hunt. Print off the Treasure Hunt from the WORKSHEETS, and assign each room a country. Put the clues in each country, and give your child the first clue. 
Day 5: Have your own race around the world. Create an "Around the World" obstacle course.
ART:
ART: ALL LEVELS:
Day 4 or 5: Paint a picture using magnets. 
BEGINNER:
Day 1: Paint a paper plate blue (ocean). Paint the landmass green (land). When dry, glue the earth onto the ocean.
DINNER/KITCHEN

:
ALL LEVELS:
Day 2: Read How to Make an Apple Pie and See the World – This is a good overview of "seeing the world." Make an Apple Pie for dinner.
Day 4: EARTH AND OCEAN CUPCAKES: To illustrate how much of the world is covered by water (3/4 or 75%), bake cupcakes. Make green icing and blue icing – make more of blue icing because the world is more water. Frost the cupcakes. For every one green cupcake, frost 3 blue. This gives a great visual for children to see just how much of the world is covered in water.
TO ACCESS WEEK 3, RETURN TO THE MASTER LIST HERE FOR WEEKS 1-12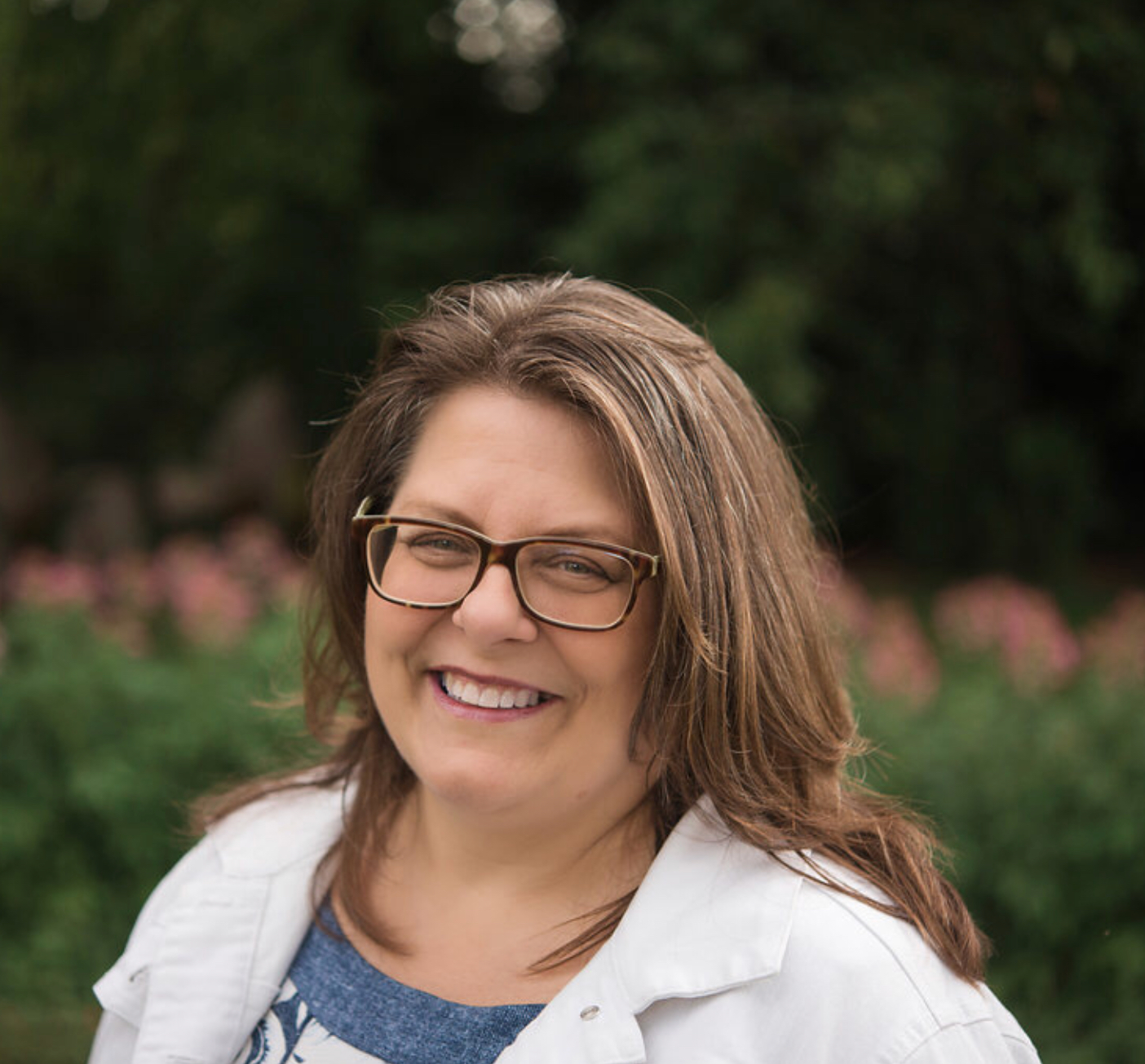 Homeschooling mom – 30 years and counting
Autism Mom
Movie reviewer/Travel blogger
Disney enthusiast