Family is Everything
Who is Blue Beetle? Does it matter if you know anything about this superhero? I answer these and other questions about this latest DC Comic character movie. Additionally, I give you the information you need before viewing this movie with your children in this Blue Beetle Christian Movie Review.
WARNING: There is a pretty heavy scene that parents may want to know about before taking their children. I have included a Spoiler at the end of the review. I sobbed during this scene.
Blue Beetle Christian Movie Review
Studio Synopsis:
From Warner Bros. Pictures comes the feature film "Blue Beetle," marking the DC Super Hero's first time on the big screen.
Recent college grad Jaime Reyes returns home full of aspirations for his future, only to find that home is not quite as he left it. As he searches to find his purpose in the world, fate intervenes when Jaime unexpectedly finds himself in possession of an ancient relic of alien biotechnology: the Scarab. When the Scarab suddenly chooses Jaime to be its symbiotic host, he is bestowed with an incredible suit of armor capable of extraordinary and unpredictable powers, forever changing his destiny as he becomes the Super Hero BLUE BEETLE.
The director's creative team behind the scenes includes director of photography Pawel Pogorzelski ("Midsommar," "Hereditary"), production designer John Billington ("Bad Boys for Life"), editor Craig Alpert ("Deadpool 2," "The Lost City"), Oscar-nominated costume designer Mayes C. Rubeo ("Jojo Rabbit," the "Thor" films), visual effects supervisor Kelvin McIlwain ("The Suicide Squad," "Aquaman").
My Synopsis:
Jaime Reyes returns home from college with his undergrad in pre-law. However, he is surprised to find out that while he was away, there were a lot of changes. He takes a job working at the spacious home of Victoria Kord, and when he is abruptly let go, he runs into Victoria's niece, Jenny Kord who tells him to call her about a job.
The next day, he arrives at Kord Industries, and Jenny gives him a package. She tells him not to open it. At home, with his Latino family egging him on, he opens it and finds a beautiful blue scarab. The alien scarab selects him to be the Blue Beetle which transforms him into a cross between Ant-Man (insect-like) and Iron Man. Will Jaime have what it takes to adapt to his new powers and be the superhero he was destined to be?
Blue Beetle Movie Review What Christian Parents Want to Know
BE AWARE that there are English subtitles throughout the movie when the characters are speaking Spanish. However, not all of the Spanish is subtitled.
Language:
Excessive language throughout the film. It has been stated that some of the vulgar Spanish language was not subtitled and therefore didn't register with the MPAA (Motion Picture Association of America). I, personally, do not speak or understand much Spanish.
The words spoken in English include taking God's name in vain – Oh my g-d, and g-dd-mn. Additionally, there are repeated uses of h-ll, a-s, sh-t, or bullsh-t, p-ss, and d-ck.
A person says, "It went up his a-s."
There is also the phrase, "What the fuuuu." It is not finished, but you know what they meant.
Additional language includes someone saying something about their testicle. Also, the word sexy is used.
A white person calls a Latino employee by the wrong name repeatedly.
Violence:
In the first place, there is heavy violence with explosions, destruction, shooting, mayhem, and more. Furthermore, the "Beetle" flying vehicle, uses one of its legs to impale a person. It is dark, but you know what has happened.
In addition, a person is killed. You don't see the killing take place, but you see blood splatter on the window.
A bus is cut in half.
When Jaime becomes the Blue Beetle, the transformation is intense, scary, and violent. It appears he is on fire at some points.
Another scene has the police in riot gear surrounding a person's house with weapons drawn. They remove the family and use Jaime's family to draw him out. These scenes are pretty intense.
A person has a flashback to a war-torn country when he was young with helicopters, military, and explosions.
A reference is made to "pillaging cobalt from some developing country."
Spiritual Content:
A shrine to Mary appears in a house complete with candles.
A few times, people make the sign of the cross.
Someone comments, "He's possessed," when the Blue Beetle transforms.
Furthermore, a comment is made, "If it isn't the devil himself."
"We are on a journey. We go on this journey together. Everyone has a purpose. You just haven't found yours." I had thought that because this family was Catholic, there would be a more spiritual message about purpose. However, the same character later says, "The universe has sent you a gift."
Adult Content:
Several people are shown drinking, and one man jokes about "weed."
When the Blue Beetle transforms back into Jaime, he is naked.
A man is sitting and is going to kiss a woman when he is interrupted. He stands and pulls his shirt down over his crotch. The implication is that he has an erection.
Another phrase is "Do you feel the blood rushing towards your mid regions?"
Other Content:
A character talks about losing their mother at a young age. Furthermore, another character has a flashback to when their mother was killed. Another character dies.
Other content to be aware of include social commentary:
The main villain, played by Susan Sarandon, is an arms dealer. Sarandon has said that Victoria Kord represents the "theme of imperialism in the name of democracy"…"My character's really the one who's driving that charade in order to get wealth and uranium and what other natural resources, under the guise of making the world safe for democracy."
Additionally, Jaime is a recent college graduate who cannot find a job. Several comments are made about getting into debt going to college.
Furthermore, several times people are shown stealing (for the greater good).
Positive Content:
Clearly, the Reyes family is extremely close, and the central message is that family is everything. Jaime has a close relationship with everyone in his entire family, including his sister Milagro.
Blue Beetle (Mariduena is of Mexican and Cuban descent) is the first Latino superhero movie in DC Extended Cinematic Universe. Additionally, the majority of the cast is Latino. Furthermore, the characters are Mexican American, and their life and culture is highlighted throughout the film.
Blue Beetle Christian Movie Review: Viewing Recommendations
This is the theatrical debut of the superhero Blue Beetle. I did not know anything about Blue Beetle before seeing this film, but it was overall an easy-to-follow movie.
Blue Beetle is a tale of good versus evil, the poor versus the wealthy, and the people who value family versus the people who value power.
However, because of the nature of this movie and the heavy language and violence, I would not recommend this film to anyone under 13.
About the Blue Beetle Movie:
Rating: PG-13 for Sequences of Action/Language/Some Suggestive References and Violence
Release Date: August 18, 2023
Runtime: 2 hours, 7 minutes
Genre: Action/Adventure
Style: Super Hero
Studio: DC Studios & The Safran Company
Director: Angel Manuel Soto ("Charm City Kings," "The Farm")
Screenplay by: Gareth Dunnet-Alcocer ("Miss Bala")
Executive Producer: Walter Hamada, Galen Vaisman, Garrett Grant
Producer: John Rickard, Zev Foreman
Editor: Craig Alpert
Music by: Composer Bobby Krlic ("Midsommar," the "Snowpiercer" series)
Distributed by: Warner Brothers Pictures Presentation
The cast of Blue Beetle Film:
Blue Beetle & Jaime Reyes played by Xolo Maridueña ("Cobra Kai")
Nana Reyes – Jaime's grandmother, played by Adriana Barraza ("Rambo: Last Blood," "Thor")
Rocio played by Elpidia Carrillo
Dr. Sanchez played by Harvey Guillén
Alberto Reyes played by Damián Alcázar
Conrad Carapex played by Raoul Max Trujillo (the "Sicario" films, "Mayans M.C.")
Jenny Kord played by Bruna Marquezine ("Maldivas," "God Save the King")
Uncle Rudy Reyes played by George Lopez ("Rio and "Smurf")
Victoria Kord played by Oscar winner Susan Sarandon ("Monarch," "Dead Man Walking")
Khaji-Da – scarab voiced by Becky G
Guard played by Lovell Gates
Security Tech played by Perry's Drew
Tia Letty played by Gabriela Ortiz
Milagros Reyes – Jaime's sister played by Belissa Escobedo ("American Horror Stories," "Hocus Pocus 2")
Frequently Asked Questions:
Can you watch this film if you do not know anything about Blue Beetle?
Before seeing this film, I did not know anything about Blue Beetle. I could easily follow the storyline and, overall, liked the movie.
Is there an end-credit scene for Blue Beetle?
Yes, there is a mid-credit scene and an end-credit scene for the Blue Beetle.
Will Blue Beetle stream on Disney+?
No, Blue Beetle is not a Disney or Marvel movie. Blue Beetle is part of the DC Universe. It is distributed by Warner Brothers.
Will Blue Beetle stream on Peacock?
No. Blue Beetle will not stream on Peacock.
Will Blue Beetle stream on Netflix?
Blue Beetle is not expected to stream on Netflix.
Where is Blue Beetle streaming?
Blue Beetle was released into theaters on August 18, 2023. At that time it was not streaming. When it is released onto a streaming platform, it is expected to stream on Max.
How much did it cost to produce Blue Beetle?
It is reported that the production cost of the DC Blue Beetle film was $120 million.
What is the logo on Jaime's jacket when he goes to Kord Industries for a job?
The jacket logo is for Gotham Law. He is a graduate with a pre-law degree.
Where is the Blue Beetle from in the comic books?
In the comics, Jaime Reyes is from El Paso, Texas. However, in the movie, the characters are living in the fictional Palmera City which appears to be a coastal city with Miami vibes.
Was James Gunn involved in making Blue Beetle?
While James Gunn is co-CEO of DC Studios, it appears he was not involved in making Blue Beetle. However, Gunn, along with Co-CEO Peter Safran, embrace the Blue Beetle franchise. I expect we will see more DC movies with Blue Beetle.
Who is the character that is shown on the television with the CH on his shirt?
El Chapulin Colorado was a TV series that ran from 1973-1979 and was played by Roberto Gomez Bolanos.
SPOILER ALERT:
Do not continue to read beyond this point if you don't want to know what happens.
First, in a pretty intense scene, Victoria Kord uses the Blue Beetle's family to draw him out. When Jaime's father, who had previously had a heart attack, is trying to run from the army surrounding their house, he has a cardiac arrest. He collapses on screen, Milly (Jaime's sister) is screaming, and you hear the defibrillator shocking him.
While my husband had a cardiac arrest and was dead for 15 minutes (read the story here), he survived, but watching this scene was traumatic for me. I sobbed during this segment of the movie.
Be aware of the intensity of this scene and that it could be traumatic for anyone who has lost a loved one in this manner. It could also be hard for anyone who has lost a parent.
Finally, in a flashback, Carapax is shown as a small child whose village was destroyed, his mother killed, and he was taken and trained as a soldier.
Have you seen Ant-Man and the Wasp Quantumania?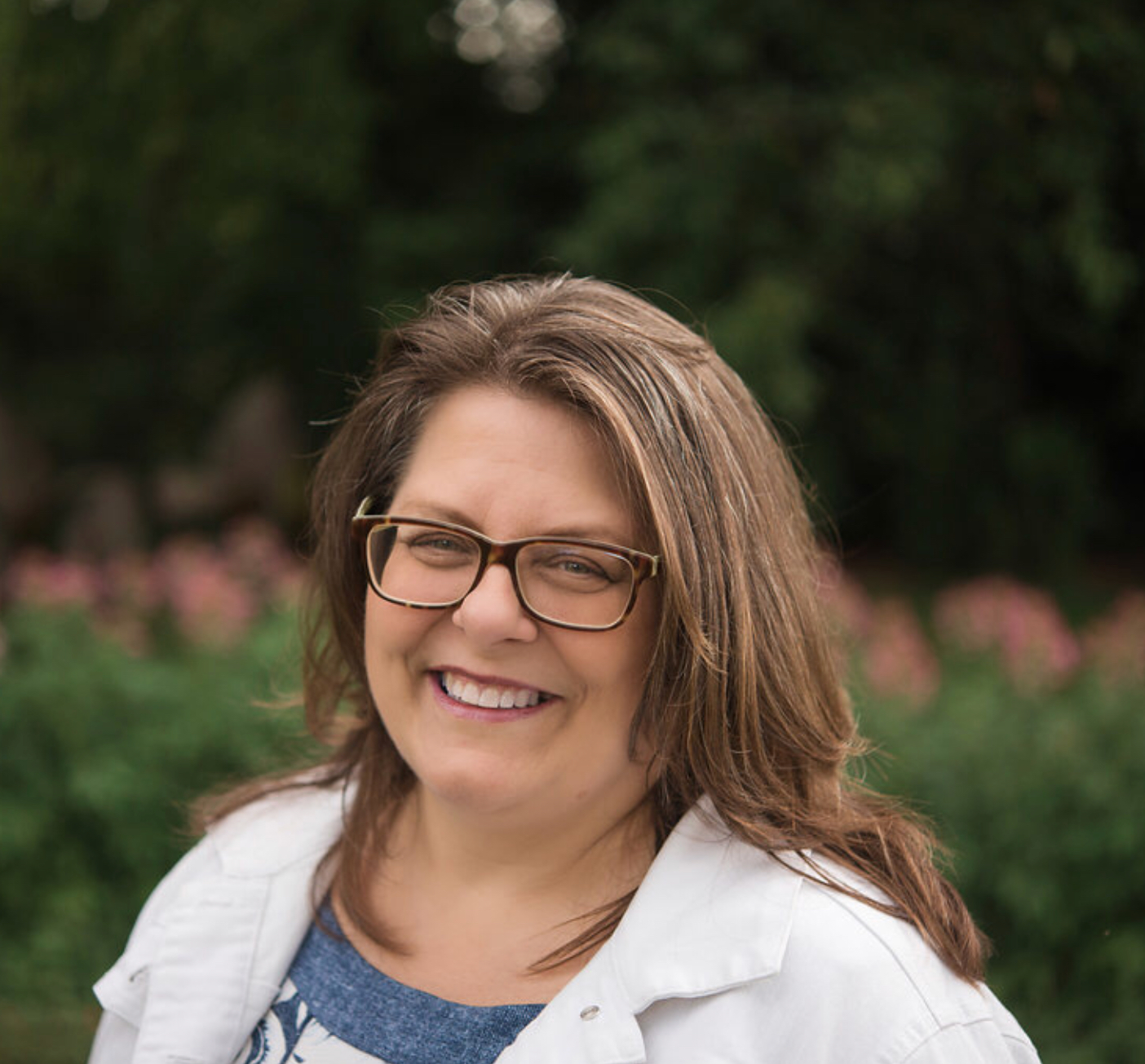 Homeschooling mom – 26 years and counting
Autism Mom
Movie reviewer/Travel blogger
Disney enthusiast