---
The Day My Husband Died
A Modern Day Miracle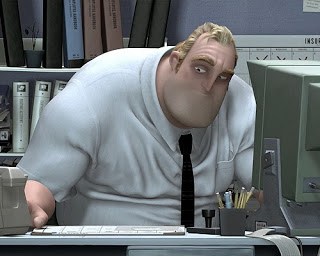 *NOTE: I have adopted the name Jack-Jack for our youngest son who is 10, and Dash for our 12-year-old. I call my daughter Violet. This makes me Elastigirl (Helen Parr) and my husband Mr. Incredible (Bob Parr). This is based on the Disney/Pixar movie The Incredibles. My two oldest sons are just called by their real names. And this is our story about our Modern Day Miracles.
Bob Parr: Well, what are you waiting for?
Little Boy on Tricycle: I don't know. Something amazing, I guess.
Bob: Me too, kid.
Sometimes we miss life by watching for the amazing!
Just a Normal Everyday Day:
If you had asked me if I believe in modern-day miracles, I would say yes, but those are things that happen to other people. Our family believes that we are saved because of the death and resurrection of Jesus Christ, and we have seen God perform miracles in many people's lives, but our miracles have always been small and seemingly insignificant. We lead ordinary lives. Lives that Mr. Incredible would find boring.
Just like Mr. Incredible, my husband has a desk job by day. He answers phone calls and emails, helps clients with their programming/computer needs, and does the day-to-day operations of the business. Just like Bob Parr (Mr. Incredible's civilian name), he hates the paperwork aspect of his job (the taxes, the billing, the logs, etc). Just like Bob and Helen Parr's marriage, ours had become mundane.
We still loved each other, but the day to day got in the way of romance and affection. It seldom seemed that anything amazing ever happened. And just like Mr. Incredible, my husband appeared to be able to withstand pressure and almost seemed indestructible. But even Mr. Incredible has his breaking point.
My husband and I used to kiss every single morning. We have been married 30 years and for the last few years, we have forgotten to kiss in the morning. On Thursday, April 30, 2015, we woke up and went about our day. Our family was preparing to leave for a trip to Disney to attend the Disney Social Media Moms Celebration. I was beyond excited; this was "the invite-only conference of the year."
Overwhelmed with Too Much to Do
There was so much to be done. My husband and I set out on our different paths for the day, The night before he mentioned that the church softball league would be starting again; I really didn't want him to play because life has been too crazy. Since his day job is inside, I know he likes to play because it gets him outside. With everything going on, we didn't even have time to discuss softball, and I figured we would address how I felt about him playing at a later date. Just like Helen Parr, I expected it to fall on deaf ears.
I don't remember if we kissed that morning, but I do remember feeling so overwhelmed at my to-do list – packing, washing clothes, making lists, and getting some food for the trip to Florida. As Elastigirl I often feel stretched beyond what I consider normal, and certainly beyond my comfort zone.
In the afternoon Mr. Incredible came in the house from taking care of outside chores. He was leaving to go to the bank and to softball practice. We said goodbye, but I don't remember kissing him. I continued making preparations for our trip. Later, as I was contemplating what to make for dinner, the phone rang.
The Phone Call that Changed My Life – Our Modern Day Miracle
The Phone Call: (My sincere prayer is that the pastor that called me, never has to make a call like that again. I also pray that my friends and family never are on the receiving end of such a call.)
I was told that Mr. Incredible was taking his turn at batting practice. He had hit a dozen good hits and then a bad pitch was thrown. Everyone thought he was goofing off and swinging at it; the next moment he was down on the ground. They realized he wasn't joking, and there was no pulse. Two of the guys from church had started CPR.
I remember asking who was praying. "We all are" was the response. But I was told it had been over 12 minutes, and he was completely non-responsive. I said, "Keep praying. God raises the dead," and then I handed the phone to Violet.
It's a Modern Day Miracle
After that, I don't remember the sequence of events beyond thinking that I needed to go somewhere. I didn't even know where they played softball. What kind of wife doesn't know where her husband is playing softball? How would I get to where I needed to go? Where were my shoes and socks? As Violet continued to talk to the pastor, the EMT had arrived at the scene.
The EMT used a portable AED (Automated external defibrillator) device, and my husband was shocked one time. The AED device tells you if the patient can be shocked. Once shocked, he began to come to and started talking, and by the time they were putting him on the ambulance, he was joking and laughing.
When asked questions (name, address, social security number, where he was), he answered quickly and without any problem.
When he arrived in the Emergency Room, he asked for his phone and texted me.
Mr. Incredible: Hi. I'm still alive. 😉
Mr. Incredible: I'm sorry.
Mr. Incredible: For not loving you like I should.
Over the next nine days, I cried a lot. Happy tears, tears of relief, tears of sorrow, tears of pain, tears of joy, tears of regret. In the ER, they weren't sure what to make of it all. Mr. Incredible was brought in after cardiac arrest without being intubated. He appeared to be doing well. He even texted a selfie to his children. Of course, Mr. Incredible thought he was invincible and tried to leave the hospital.
Heal the sick, raise the dead
The next day Mr. Incredible had a heart cath which revealed major blockages and quadruple bypass surgery was scheduled. Doctors and nurses believe there should have been brain damage or damage to his heart after the amount of time he was down. His heart and brain are strong and healthy! I have heard, "He is lucky to be alive," or "someone or something was watching over him,"
The reality of the situation is that God still performs modern day miracles. When Jesus Christ walked the earth, he performed miracles, and he commanded his disciples with the following: Matthew 10:7-8 As you go, proclaim this message; 'The kingdom of heaven has come near.' Heal the sick, raise the dead, cleanse those who have leprosy, drive out demons. Freely you have received; freely give.
After spending nine days in the hospital, Mr. Incredible came home. As I awake each morning, I look over and see the rising of his chest, and I think, "How blessed I am that I get to spend another day with Mr. Incredible." I once again remember to kiss him each morning. Many people don't get the benefit of a life-changing experience. They muddle through life never realizing life is fragile and fleeting.
As much as I hate to admit I was wrong, I shudder to think of what may have been if my husband had not been at the ball field that day. What if we had gone to Disney and he had collapsed while I was at the conference and he was on a ride with Jack-Jack and Dash? I am forever thankful that he was with a group of godly men that sprang to action with prayer and CPR.
Do You Believe in Modern Day Miracles?
The Incredible family has seen first hand that life is delicate. They have banded together and worked to make it through our small crisis. We have awesome family and friends that have surrounded us and showered us with love and prayers. When I couldn't pray and didn't know how to even form words, I would get a text or message from a friend who said just what I needed to hear.
One friend posted, "Woke up last night in the middle of the night praying for Mr. Incredible". That night he had spiked a temp. The nurse worked all night, packing him on ice, monitoring his vitals, adjusting medications, and repeatedly changing his sheets to keep him comfortable. I watched the monitors all night and prayed. In fact, I wasn't supposed to use my cell phone in his unit so no one knew what was going on. But even then God was working through events and people to write a story so incredible that it is almost unbelievable.
Stop Trying to Explain Away Miracles:
We try to explain away the things we don't understand, but everyone who was with my husband that day says they watched a dead man being raised. Those men that saw God raise the dead believe in miracles. Our family believes in miracles.
Sometimes we want to believe we are invincible, but I know otherwise. Mr. Incredible and Elastigirl will not live forever, but by the grace of God, we are living today. I may have missed the Disney Social Media Moms Celebration, and all the incredible pixie dust that was sprinkled over the event, but I am waking up next to Mr. Incredible each morning praising God that he lives and realizing that sometimes when you are not waiting for it you get to see something amazing!
Do you believe in Modern Day Miracles? Share this story if you have been touched by it or believe that God still raises the dead!
Love,
Patty @ A Mother's Random Thoughts
 Is there life AFTER DEATH? This movie attempts to answer that question.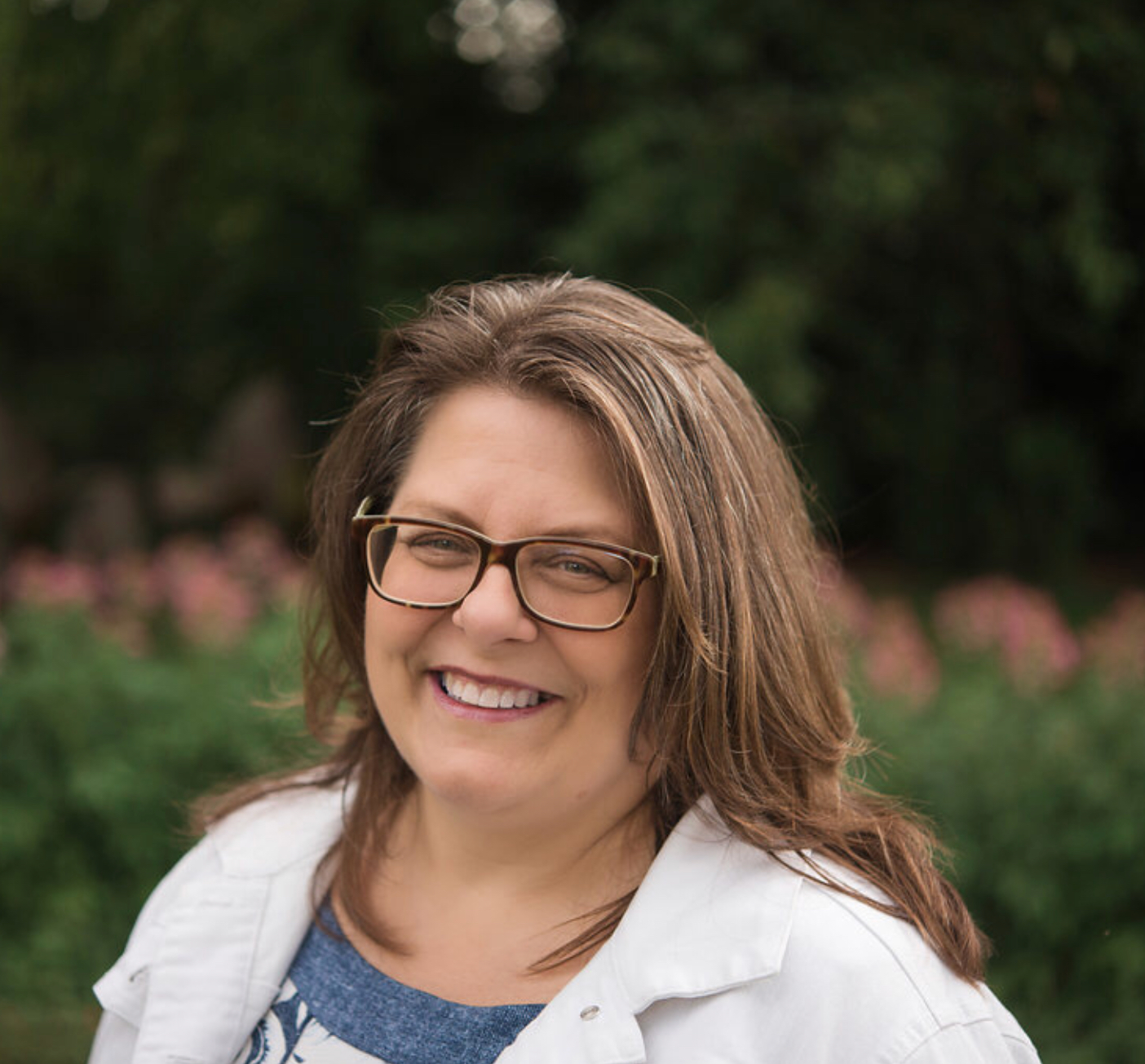 Homeschooling mom – 30 years and counting
Autism Mom
Movie reviewer/Travel blogger
Disney enthusiast