What would you do if it were your daughter?
Years ago, I had the pleasure of meeting Tim Ballard. I am sure he doesn't remember me, but I have remembered him. Once your eyes are open, it is hard to forget the children who are still missing due to human trafficking. This amazing movie based on a true story is a must-see, but be warned, your life will be forever changed. Sound of Freedom Christian Movie Review & Parent Guide gives you the information you need before watching this movie with your children.
Before the movie started, I wrote down two words – Children and millstone. Luke 17:2 says, "It would be better for him if a millstone were hung around his neck and he were cast into the sea than that he should cause one of these little ones to stumble."
Sound of Freedom Christian Movie Review & Parent Guide
Studio Synopsis
Sound of Freedom, based on the incredible true story, shines a light on even the darkest of places. After rescuing a young boy from ruthless child traffickers, a federal agent learns the boy's sister is still captive and decides to embark on a dangerous mission to save her. With time running out, he quits his job and journeys deep into the Colombian jungle, putting his life on the line to free her from a fate worse than death.
My Synopsis
Missing children. Stolen from their parents. Trafficked for sex 5-10 times a day for years.
One father has two children stolen from him for child sex trafficking.
This is the story of two of those children, a man named Tim Ballard (Jim Caviezel starred in The Passion of the Christ, The Count of Monte Christo), and the evil that must be fought.
Tim has devoted his life to putting away the people who prey on children. But that wasn't enough for him. He set out on a mission to rescue those children. What if it was your daughter? What if it was your son?
Sound of Freedom Christian Movie Review What Parents Want to Know
Language:
The language is overall is mild for a PG-13 movie with sh-t, a-s, a-shole, and similar vulgarities. The term horny is used twice.
However, there are also references to sexual situations, such as a man telling another man what to expect in jail, "…raped every day and have your balls cut off."
Sexual Content:
This is a heavy movie about children and the sex trafficking trade. While no sexual scenes are shown on camera, there is plenty that is implied.
In one harrowing scene, a man comes in a room with a child sitting on the bed. The man shuts the blinds.
One character tells why he is fighting to rescue children. It is a story involving a prostitute and finding out her actual age, and she is a minor.
Violence:
Children are put in a shipping container. Then days later they emerge dirty and frightened.
One character has a gun held to his head.
Additionally, a man is strangled to death by another man.
A photo is shown to a person who is being detained, and he is told this is what happened to another man. The photo depicts a man lying in a pool of blood.
Spiritual:
Tim quotes Luke 17: 2, "Better a millstone be hung around your neck, and you be cast into the sea than you should ever hurt one of these little ones."
Additionally, when Tim is asked why he is doing this work, he replies, "God's children are not for sale."
Another man says, "When God tells you what to do, you cannot hesitate."
Other Content:
There is smoking and drinking.
A man tells a little boy to do as he says or "they will kill your sister."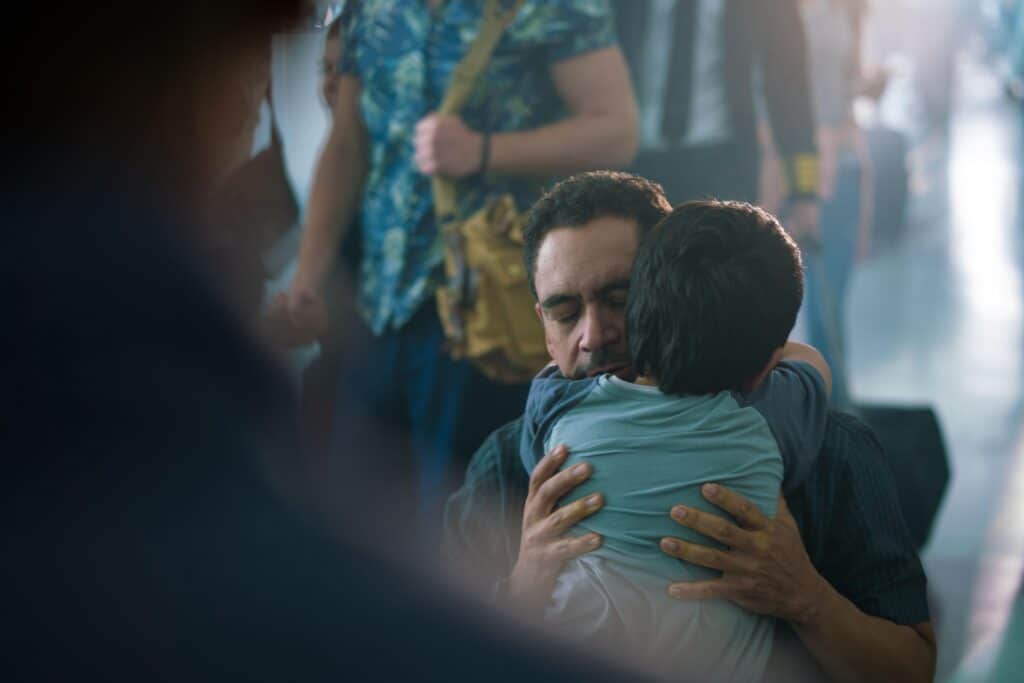 Sound of Freedom Christian Movie Review Viewing Recommendations:
Currently, more humans are trapped in slavery than at any other time in history. These are hard-to-swallow facts. This is a hard movie to watch.
Watching Sound of Freedom is not for entertainment. You watch this movie to become informed, to spread awareness, and to know exactly how to pray. Stop looking the other way and pretending evil doesn't exist. Only by shining a light on the evil can it be exposed.
Would I take children to see this movie? No. But I do hope that adults see it, talk about it, and act on the knowledge that evil exists and good people are fighting that evil. How can you get involved? See the movie. Donate to Operation Underground Railroad or other anti-trafficking organizations such as Remember Nhu. These organizations exist to end child trafficking.
When you tuck your children into bed, hug them a little longer. Ask yourself, "What if it was my daughter/son?"
Remember: God's children are not for sale.
About the Movie:
Release Date: July 4, 2023
Rating: PG-13 (For thematic content involving sex trafficking, violence, language, sexual references, some drug references and smoking)
Runtime: 2 hours, 11 mins.
Genre: Drama
Director: Alejandro Monteverde
Producer: Eduardo Verastegui
Written by Rod Barr and Alejandro Monteverde
Production Company: Santa Fe Films
Distributed by Angel Studios
Musical score: Javier Navarrete
Cast of Sound of Freedom:
Tim Ballard played by Jim Caviezel
Catherine Ballard played by Mira Sorvino
Vampiro played by Bill Camp
Rocio Aguilar played by Cristal Aparicio
Miguel Aguilar played by Lucás Ávila
Giselle played by Yessica Borrot
Roberto Aguilar played by José Zúñiga
Paul played by Eduardo Verastegui
Frost played by Kurt Fuller
Earl Buchanana played by Gary Basaraba
Frequently Asked Questions:
Where can I stream Sound of Freedom?
Angel Studios distributed Sound of Freedom. It was released into movie theaters on July 4, 2023. You can expect it to stream on the Angel Studios platform and Amazon in the future.
Furthermore, Elon Musk has commented about it streaming on Twitter in the future.
Who is Tim Ballard?
Tim Ballard is a former US. Homeland Security Agent who has devoted his life to rescuing children from sex trafficking. He is the founder of Operation Underground Railroad, a non-profit dedicated to continuing the work he couldn't do as an agent of the U.S. government.
Did Tim Ballard quit his job?
Yes. Tim Ballard worked for the Department of Homeland Security. His wife told him to quit. In fact, he stayed in Colombia to finish the mission, and he had the help and funding of Glenn Beck.
What were the locations for filming?
Some of the movie was shot in the United States, Calexico, California, but the majority of the filming was in Cartagena, Colombia, South America.
Why was this film delayed?
Sound of Freedom was completed in 2018. It was initially slated to be distributed by 20th Century Fox. However, Fox was purchased by Walt Disney Pictures, and Disney chose not to air the film.
The filmmakers then spent the next several years trying to secure the distribution rights from Disney.
What about the children in the film?
According to the director, the child actors/actresses were not told the full plot of the movie.
What were the people in the jungle making when they were stomping on leaves?
This was the beginning of cocaine. The leaves are mixed with ammonia and lime and stomped. Gasoline is added. It dries into a paste which is then transported to a purifying facility.
Is Sound of Freedom suitable for children?
While this movie is a must see for adults, I would err on the side of caution and not let children see this film. My recommendation is 16 and up (or older, depending on the child.)
Is Sound of Freedom a true story?
Sound of Freedom is based on a true story. It is centered around a Homeland Security Agent who quits his job to rescue children. Tim Ballard went on to start Operation Underground Railroad.
Is Sound of Freedom a Christian Movie?
While it is not a "Christian movie," it does have many people of faith promoting it. Tim Ballard is a Mormon. Jim Caviezel is a devout Catholic. Mel Gibson has been actively promoting it, and he is also Catholic. So while it is not a faith-based film, it is a film that has people of faith coming together to bring awareness. This movie sheds light on a serious issue, and it uses the true story of Tim Ballard to accomplish that. 
​Why are people comparing Sound of Freedom to Uncle Tom's Cabin?
The story of Uncle Tom's Cabin by Harriet Beecher Stowe was published in 1852. It told the story of Uncle Tom, who was an enslaved Black man, and the devastating effects it had on him. This fiction spurred a revolution. The producers and those involved with Sound of Freedom pray that this movie has the same impact on the culture Uncle Tom's Cabin did in the 1800s.
Is there a scene at the end of the credits?
There is a special message by Jim Caviezel after the credits roll. So be sure to stay until the end of the movie.
Why is Sound of Freedom doing so well at the box office?
First, Sound of Freedom has allowed viewers to purchase tickets for others to see this movie. However, that is not the only reason it is doing so well at the box offices. The 99-100% viewer ratings on Rotten Tomatoes, along with a compelling story and passionate people who want to see sex trafficking end, are the real reason this movie is outperforming Indiana Jones and the Dial of Destiny.
Furthermore, this movie is being promoted by Mel Gibson and other people of faith.
This real-life problem needs to be addressed and this is a great movie to do that. 
TAGLINE: Fight for the light. Silence the darkness.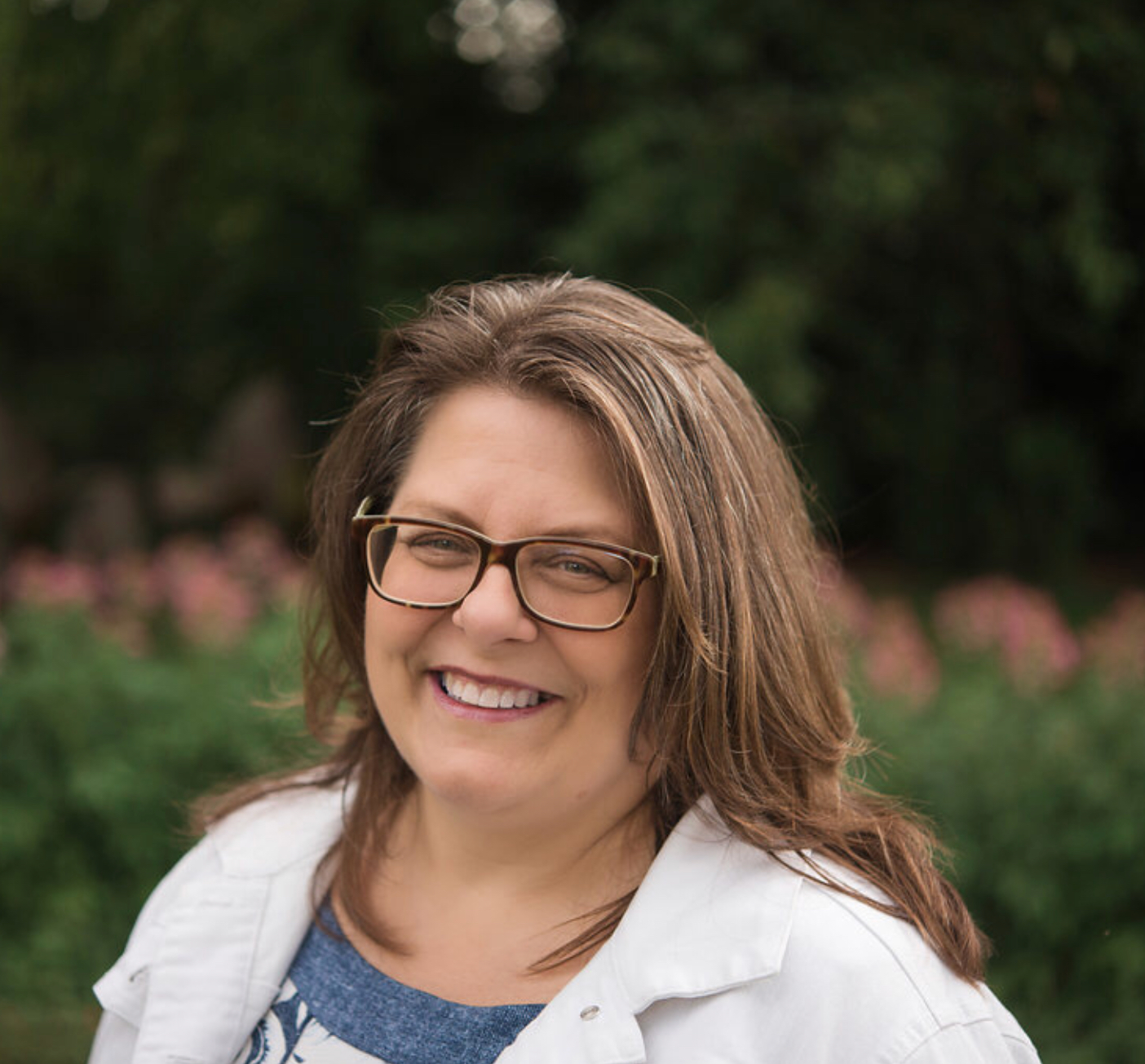 Homeschooling mom – 26 years and counting
Autism Mom
Movie reviewer/Travel blogger
Disney enthusiast