Will the power of Shazam wow audiences?
This is the second movie in the Shazam series, played by Zachary Levi. If you read my review of Shazam (2019), you would know that I have watched most of what Zachary Levi has starred in. However, I am not a superhero fan. This Shazam Fury of the Gods Christian Movie review is a parent's guide to what you want to know before viewing this movie with your children.
In case you are wondering, my fascination with Zachary Levi has more to do with my mother instincts. I saw in him something that, as a mom, makes me want to pray for him. If you follow Levi on social media, you know he has struggled with anxiety disorder and depression. He also wrote a book entitled, Radical Love: Learning to Accept Yourself and Others.
Christian Movie Review: Shazam Fury of the Gods Synopsis
From the Studio: From New Line Cinema comes "Shazam! Fury of the Gods," which continues the story of teenage Billy Batson who, upon reciting the magic word "SHAZAM!," is transformed into his adult Super Hero alter ego, Shazam.
My Synopsis:
A wizard granted Billy Batson super powers of Shazam (2019). He, in turn, gave powers to the kids in his foster family. He is now trying desperately to keep his family together as they all are getting older and developing their own interests. Meanwhile, the superheroes have no way of knowing that the daughters of Atlas have arrived in our world to try to get the powers given to Shazam which they say were stolen from them.
The daughters of Atlas find a way into our world and retrieve the magical staff that Billy Batson broke during the first movie. 
Shazam Fury of the Gods Christian Movie Review: What Parents May Want to Know
Positive Content:
Billy and his "foster siblings" live in a loving foster family. Billy believes that when he ages out of his foster home at 18, he will be kicked out. In one scene, he is told he will never be thrown out of the house. He is family.
Both adults and teens stand up to bullies.
The CGI is great, and the cast is fantastic.
Language: 
There is a lot of language in this film, including one (almost) use of the F word. It is cut off, but you know that is what is implied.
Additional language includes: Numerous instances of S-it and s-itty, h-ll, a-s, and the phrase "sucks balls" is used repeatedly.
Also use of the following: d-cks.
God's name is taken in vain repeatedly: g-d darn world, oh my g-d, and other uses.
Furthermore, since this movie is about Greek and Roman gods, they talk about the power of the gods, protecting the power of the gods, and a main character is referred to as a hero and a god.
Spiritual:
Since this movie deals with powers bestowed upon Shazam by the gods of Greece and Rome, this movie uses the word gods a lot. The daughters of Atlas all have their unique powers.
Furthermore, there are mystical and magical powers that are displayed throughout the entire film. 
Furthermore, a magical pen knows all and writes on its own.
An immense cavern of doorways (think Monsters Inc) is shown. These doors can transport you instantly to another realm. 
An apple from the tree of life is found and planted. This is not the tree of life from the Bible.
Demons, dragons, and mythical creatures are depicted.
In addition, phrases such as "a god has answered our prayers," and other types of references to mythical gods are said throughout the entire film.
Violence:
The violence in this film is similar to the violence seen in the first film. In fact, the film lacks substance outside of the violence. 
The violence includes bridges breaking, car accidents, cars flipping over, cars hanging off bridges, people running and screaming, and beasts destroying the city.
One particularly gruesome scene shows people being turned to stone, and a character knocks over one of those stone people. In this scene, a person is thrown into a glass display case.
One character whispers in people's ears, and they go crazy and are shown killing others or themselves.
Another bothersome scene shows a man walking off a building to his death.
A huge dragon with glowing eyes flies over the city of Philadelphia.
Several scenes show one character rotating things in a fast motion. This can be unsettling to someone with motion sickness.
Other Content:
One character is shown watching baseball, and the implication is that he is watching and interested in the men playing. He is looking at a magazine with a shirtless man. Later that same character "comes out" and says, "I'm gay." Everyone responds with "we already knew."
Additionally, a woman is seen in low-cut pajamas in bed. It is not a sexual scene, but there is cleavage shown.
One teen is bullied in school. He is knocked down and almost thrown in a garbage can.
An adult (over 18) girl wears sunglasses and appears to suffer from a hangover. Another character makes a reference to drugs.
Teachable Moments:
In the storyline of Shazam! Fury of the Gods, the myth is that Greek gods ruled the world and created a staff from the wood of the "tree of life." Wizards stole the staff and took the powers of the gods away. The gods were sealed off from the world.
The tree of life grows golden apples that produce seeds to grow more trees.
Talk to your children about the Biblical account of creation and the Tree of Life that God created.
Shazam: Fury of the Gods Christian Movie Review: My Viewing Recommendation:
Due to this film's intense and almost constant violence and language, my recommendation is 13 and up. As always, when I make my recommendations, it pertains to the large screens in theaters. Often, viewing a movie at home lessens the impact of the violence and intensity. 
Furthermore, as we were leaving the theater, I did notice that I was one of the few women seeing this movie. I did talk to some young adult men (my son called them dude-bros), and they all loved the movie. Keep in mind: 1) Most people who will see the first screenings are supporters of the franchise, and 2) young adult men don't mind the violence and swearing.
There were laugh-out-loud moments, and the interaction between the foster kids in the family is endearing, and overall if you have seen the first film, you know what to expect regarding violence and language in this film.
About the Movie:
Rating: PG-13 for sequences of action, violence, and language
Release date: March 17, 2023
Runtime: 2 hours, 10 minutes
Cast of Shazam: Fury of the Gods
Shazam……………..Zachary Levi
Billy Batson…………Asher Angel
Freddy Freeman….Jack Dylan Grazer
Anthea…………………Rachel Zegler
Super Hero Freddy..Adam Brody
The Super Hero Eugene..Ross Butler
Super Hero Pedro……D.J. Cotrona
Mary Bromfield/Super Hero Mary….Grace Caroline Currey
Super Hero Darla…….Meagan Good
Kalypso………………Lucy Liu
Wizard………………..Djimon Hounsou
Hesperia.……………Helen Mirren
Darla Dud…………..Faithe Herman
Eugene Choi.………Ian Chen
Pedro Peña……….Jovan Armand
Rosa Vasquez……Marta Milans
Victor Vasquez…..Cooper Andrews
Docent…..………….Rizwan Manji
Mr. Geckle.……….Diedrich Bader
Dr. Dario Bava…..P.J. Byrne
Museum Security Guard…David Lengel
Landlord…………….Rick Andosca
Fake Wonder Woman…Taylor Cahill
News Reporter…….Wolf Blitzer
Colonel Cheesesteak….Michael Beasley
Kitten Car Passenger…Hillary Harley
Wonder Woman…….Gal Gadot
More About the Shazam! Fury of the Gods
Director: David F. Sandburg
Written by: Henry Gayden
Chris Morgan
Bill Parker
Producer: Peter Safran
Executive Producers: Walter Hamada
Adam Schlagman
Richard Brener
Dave Neustadter
Victoria Palmeri
Marcus Viscidi
Geoff Johns
Music By: Christophe Beck
Production Companies: New Line Cinema
DC Studios
The Safran Company
Frequently Asked Questions about Shazam! Fury of the Gods
Do I need to watch the first Shazam movie before seeing this one?
Not necessarily. While you may miss some of the contexts of things said, the movie can be watched without seeing the first one.
Where can I stream Shazam: Fury of the Gods?
Currently, Shazam: Fury of the Gods is in movie theaters. When it releases to streaming (probably May or June 2023), it will most likely be released to HBO Max with a subscription. You can also watch it for a fee on other streaming platforms, such as Amazon and Apple TV+.
Can I watch Shazam: Fury of the Gods on Netflix?
Due to the fact that Shazam: Fury of the Gods is released by Warner Brothers Studios it will not be available to stream on Netflix or Disney+.
Do I need to stay for the end credits?
Yes, there is both a mid-credit scene and a post-credit scene
What does SHAZAM stand for?
S is for the wisdom of Solomon (King of Israel who was the son of  David and Bathsheba from the Bible)
H is the strength of Hercules (demi-god; Roman version of  Heracles – son of Jupiter, which is the Roman version of Zeus)
A is the stamina of Atlas (Greek Titan – a marine creature who holds the earth on his shoulders)
Z is the power of Zeus (Greek god of thunder – son of Chronos)
A is the courage of Achilles (Greek son of King Peleus and Thetis)
M is the speed of Mercury (Roman god, son of Maia and Jupiter, Greek god equivalent is Hermes)
What is a titan? 
Titans are gods before the gods. Atlas, Kronos, Prometheus, and Terra.
Who is Shazam?
Shazam was Captain Marvel. Fawcett Comics originally published Shazam. For a period of time, Captain Marvel was out of publication, and Marvel snatched the name in the 1960s. Currently, DC Comics owns the rights to Shazam, and they no longer can call their character Captain Marvel. 
When was Shazam created?
Artist C.C. Beck and writer Bill Parker created the character Shazam in 1939.
What are Shazam's weaknesses?
Billy Batson needs to speak the word Shazam to change into Shazam.
If Shazam is hit by a lightning bolt that is strong enough, he will revert back to Billy Batson.
What are Shazam's strengths?
In addition to the powers granted to him by the ancients, wisdom, strength, stamina, power, courage, and speed, Shazam also flies.
He can heal from injuries.
He does not age as Shazam, but he does age as Billy Batson. My question: how does this work? Will Billy die?
His main weapon is a lightning bolt.
What are the powers of the daughters of Atlas in this film?
First, Hesperian has the power of the elements. She can create a forcefield.
Next, Anthea has the power of axis – she rotates things. 
Finally, Kalypso has the power of chaos. She speaks things to people, and chaos erupts. 
More Facts About Shazam from DC Comics HERE!
Spoiler: Post Credit Scene
There is a very brief scene at the end of the closing credits. Dr. Thaddeus Sivana and Mister Mind (the alien worm) are shown talking. You didn't think they would just be sitting in prison without a mention, did you?
More from the Studio: "Shazam! Fury of the Gods" stars returning cast members Zachary Levi ("Thor: Ragnarok")…; Asher Angel ("Andi Mack")…; Jack Dylan Grazer ("It Chapter Two")…; Adam Brody ("Promising Young Woman")…; Ross Butler ("Raya and the Last Dragon")…; Meagan Good ("Day Shift")…; D.J. Cotrona ("G.I. Joe: Retaliation")…; Grace Caroline Currey ("Annabelle: Creation")…; Faithe Herman ("This Is Us")…; Ian Chen ("A Dog's Journey")…; Jovan Armand ("Second Chances")…; Marta Milans ("White Lines")…; Cooper Andrews ("The Walking Dead")…; and Djimon Hounsou ("A Quiet Place Part II)."
The film is directed by David F. Sandberg ("Shazam!," "Annabelle: Creation") and produced by Peter Safran ("Aquaman," "The Suicide Squad"). It is written by Henry Gayden ("Shazam!," "There's Someone Inside Your House") and Chris Morgan ("Fast & Furious Presents: Hobbs & Shaw," "The Fate of the Furious")."
Joining director Sandberg behind-the-camera are director of photography Gyula Pados (the "Jumanji" franchise), production designer Paul Kirby ("The Old Guard," "Jason Bourne") and editor Michel Aller ("Shazam!," "The Nun"). The music supervisor is Season Kent ("DC League of Super-Pets," "The Addams Family 2") and the music is by Christophe Beck ("Free Guy," "Frozen II"). Visual effects supervisors are Bruce Jones ("Aquaman," "It") and Raymond Chen ("Alita: Battle Angel," "The Meg"). The costume designer is Louise Mingenbach ("Jumanji: The Next Level," "Godzilla: King of the Monsters").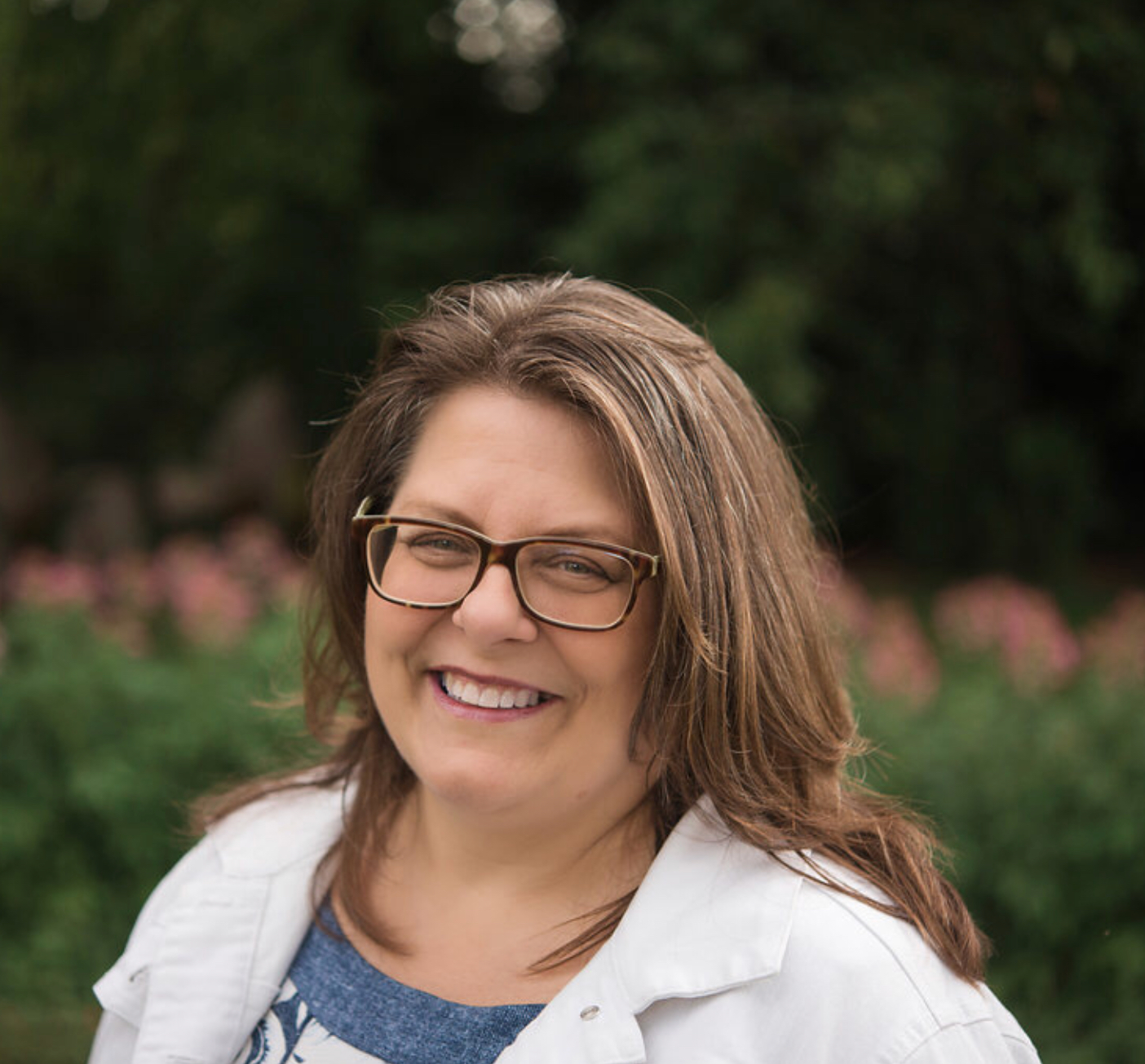 Homeschooling mom – 30 years and counting
Autism Mom
Movie reviewer/Travel blogger
Disney enthusiast