Indy's Final Chapter in a Life of Adventure
It has been fifteen years since Indiana Jones and the Kingdom of the Crystal Skull. Harrison Ford is now 80 years old. Can Indy still wow audiences? And is this movie suitable for children? In this Indiana Jones and the Dial of Destiny Christian Movie Review & Parent Guide, I answer all your questions before seeing this film.
Indiana Jones and the Dial of Destiny Christian Movie Review
From the Studio:
Harrison Ford returns to the role of the legendary hero archaeologist for this fifth installment of the iconic franchise. Starring along with Ford are Phoebe Waller-Bridge ("Fleabag"), Antonio Banderas ("Pain and Glory"), John Rhys-Davies ("Raiders of the Lost Ark"), Shaunette Renee Wilson ("Black Panther"), Thomas Kretschmann ("Das Boot"), Toby Jones ("Jurassic World: Fallen Kingdom"), Boyd Holbrook ("Logan"), Oliver Richters ("Black Widow"), Ethann Isidore ("Mortel") and Mads Mikkelsen ("Fantastic Beasts: The Secrets of Dumbledore").
My Synopsis:
The year is 1969, Dr. Henry Jones is retiring from teaching. He is now 70 years old, and it doesn't appear he has much going on in his life. At this point, his goddaughter, Helena Shaw, shows up. She is looking for the Archimedes dial that Jones and her father, Basil Shaw, took from Nazis during the Allied liberation of Europe in 1944, after a grueling fight with Jurgen Voller.
While Helena wants the dial for financial gain, Indiana Jones wants to prevent it from falling in the wrong hands.
Additionally, Voller is back under a new identity, and he has just helped NASA successfully complete the Apollo 11 mission of landing the astronauts on the moon. Since 1944, he has bided his time and is now working to find the Dial of Destiny. His plan is to right the wrongs – Hitler losing the war – and set a new path for the future. Can Indy save the future of mankind?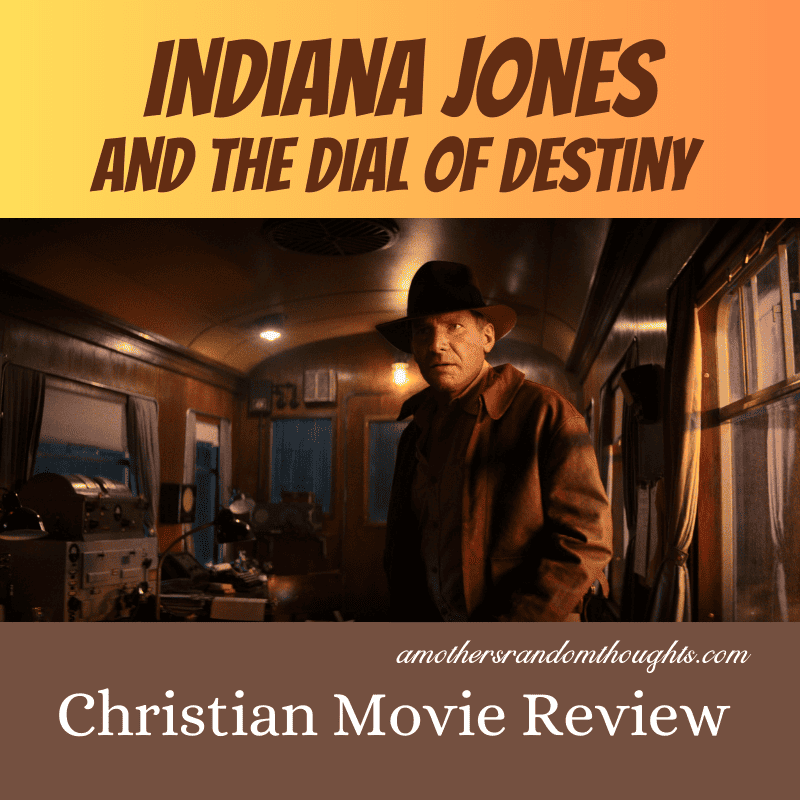 What Parents Want to Know about Indiana Jones and the Dial of Destiny Christian Movie Review
Language:
For the most part, the language in this latest installment of Indiana Jones is pretty tame. However, there are a few instances of "d-mn," "what the h-ll," one "p-ss me off." Someone says, "He will be god," about a person who has the dial.
Additionally, people chant, "Hell, no. We won't go" during an anti-war demonstration.
A character refers to another character as "cracker."
Violence:
The violence in this movie is pretty substantial. The worst of it is just the point blank killing of innocent people. There is blood, gunshots, machine guns, fistfights, dynamite, explosions, fighting in a bar, and an intense and lengthy car chase scene. There is a pretty high casualty count.
Furthermore, in an early scene, a man is put in a noose and is going to be hanged when a bomb goes off. He is fighting for his life in an attempt to remove the noose.
The train chase scene is also pretty harrowing. It includes men being shot from above, a man smashes into a tree, and there are other gruesome deaths.
Additionally, there is a chase through New York City during a parade. Indiana Jones rides the horse through the subway and at one point is on the tracks with a train barreling down on him.
A young boy is kidnapped.
There is a battle scene involving planes and ships.
Adult Situations:
Early in the movie, you see a "separation agreement" between Marion and Henry Jones. He discusses what led to this separation. It is implied that a woman has slept with men that she is not married to. A couple kiss.
Other Content:
There is drinking and smoking throughout the movie. Furthermore, there is lying, deception, and lots of stealing throughout the entire film.
An adult male is seen in his boxer shorts.
Finally, it would not be an Indiana Jones movie without bugs, more bugs, eels, snakes, and other creepy crawlers.
Spiritual Content:
There are references to a blade that drew Christ's blood.
Teachable Moments: Teaching Guide & Homeschooling Resource for Indiana Jones and the Dial of Destiny
Indiana Jones talks about what led to his marriage falling apart. This is a very raw and real emotion packed scene. Discuss divorce and why people get divorced versus what does God say about divorce?
If faced with a Time Machine that will take you to any place in history or even the future, where would you go and why? Indiana Jones answer to that question was heart-felt which displayed how he has changed through the years.
Historical Moments:
There are a lot of deep dives you can do from this film, from the blade that pierced Christ's side, the Antikythera, Nazi Germany, and the moon landing.
Study the Lance of Longinus, the blade that pierced the side of Christ. Has it been found? What are the other names for this relic? Read the Biblical account of the death of Christ.
The beginning of the movie is set in Nazi Germany. As the movie progresses, you see the same Third Reich trying to regain control. Discuss the Nazi party, what they stand for and Nazi groups today.
While we consider the Nazi party to be a hate-filled group, Hitler had some good initiatives as a politician. Research those initiatives – animal and nature protection, Mother's Day was started, anti-smoking laws, a great leader for Germany, etc. Compare those things to the evil committed by the man and Nazis.
Also seen in the film is a parade celebrating Apollo 11 and the moon landing. Look for actual footage from the parade that celebrated the astronauts, Neil Armstrong, Buzz Aldrin, and Michael Collins.
Finally, there was a siege of Syracuse from 213-212 BC in which Archimedes was killed. Study Archimedes and the Siege of Syracuse.
Indiana Jones and the Dial of Destiny Viewing Recommendations
First, this latest film is exciting, action-packed, and takes a lot of twists and turns. However, it certainly deserves the PG-13 rating.
While this fifth installment of the Indiana Jones series is one of the milder films in terms of language and sexual content, it is one of the more violent in terms of killing for the sake of killing. In the movie, Voller and his men are racing against time to change the course of history. They will stop at nothing to get their hands on the dial. They leave a trail of dead bodies everywhere they go. 
Because of this violence and point blank shooting of everyone in sight, I recommend keeping the younger kids from seeing this movie. Therefore, my recommendation is 12-13 years old and up.
While this movie lacks the charm and comedy of some of the other films in this series, it is worth watching. Harrison Ford delivers an outstanding Indiana Jones performance, and Mads Mikkelsen is the villain you love to hate. However, I was disappointed in Phoebe Waller-Bridge as Helena Shaw. Overall, Dial of Destiny is a great ending to a long journey.
About the Movie – Dial of Destiny:
Rating: PG-13 for Language/Action/Sequences of Violence/Smoking
Release Date: June 30, 2023
Genre: Action/Adventure
Runtime: 2 hr., 22 mins.
Director: James Mangold (Le Mans '66, Logan)
Producer: Kathleen Kennedy, Frank Marshall and Simon Emanuel
Executive Producer: Steven Spielberg and George Lucas
Writers: Jen Butterworth, John-Henry Butterworth, David Koepp
Musical Score: John Williams
Cast of Dial of Destiny:
Harrison Ford plays Indiana Jones
Phoebe Waller-Bridge plays Helena
Antonio Banderas as Renaldo
Karen Allen as Marion
John Rhys-Davies as Sallah
Shaunette Renee Wilson as Mason
Thomas Kretschmann as Colonel Weber
Toby Jones as Basil Shaw
Boyd Holbrook as Klaber
Olivier Richters as Hauke
Ethann Isidore as Teddy
Mads Mikkelsen as Dr. Voller
Martin McDougall as Durkin
Alana Safi as Rahim
Francis Chapman as young SS officer
Frequently Asked Questions:
Where can I watch Indiana Jones?
The movie was released on June 30, 2023, and could only be viewed in movie theaters. It will be streaming on Disney+ and should be available to rent on Amazon Prime and other rental platforms in the future.
What is the Dial of Destiny?
This fictional item (Dial of Destiny) is actually based on a real machine. The Archimedes dial is also called Antikythera. In the movie it is believed to help you travel through fissures in time to go into the past – essentially a Time Machine.
In real life: The Antikythera mechanism was found off the coast of a Greek Island in 1900. It is believed to chart the movement of the sun and moon, chart the planets, and predict eclipses.
It is unknown who invented the Antikythera, and archaeologists believe that this real life Antikythera is from the wrong time period to have been created by Archimedes. However, it is believed that Archimedes was the person who developed this particular type of technology.
The Antikythera is on display at the National Archaeological Museum in Athens.
How old is Indiana Jones in Dial of Destiny?
Indiana Jones was born in 1899. The year is 1969. Therefore, he is 70 years old.
How old is Harrison Ford in this movie?
At the time of this movie, Harrison Ford is 80 years old.
How old is Karen Allen in Dial of Destiny?
Karen is 71 years old.
(SPOILER ALERT) Do Indiana Jones and Marion reconcile?
Yes. At the end of the movie, after Indiana Jones is nearly killed, Marion returns and the final scene shows them kissing.
Quotes:
"I Don't Believe in magic, but a few times in my life I've seen things…things I can't explain."
"To the victor, belongs the spoils."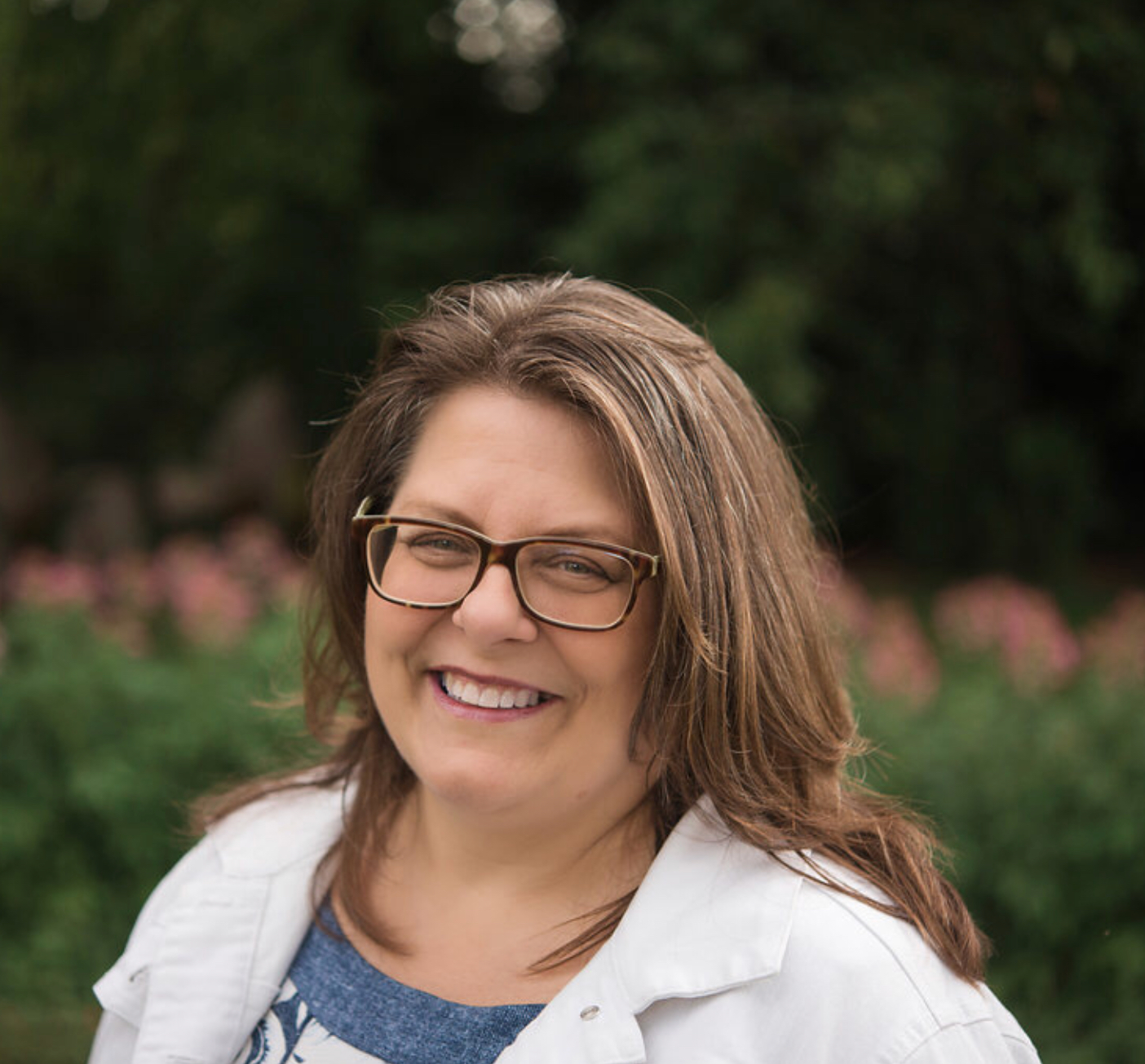 Homeschooling mom – 26 years and counting
Autism Mom
Movie reviewer/Travel blogger
Disney enthusiast