Homeschool fun for the entire family
Make Homeschooling Fun for You and Your Children before it is too late! Wow, where did the time go? Your little one has joined the rank of middle school students, and pretty soon, they'll be in high school, and before you know it, it's off to college! But let's enjoy the time while we still have it. This new phase in your child's life means more variety and experimentation in their education. Check out these fun homeschool projects. The entire family can enjoy these fun STEM activities for middle school students. Additionally, science projects are a great way to bond over critical thinking and problem-solving skills (and ice cream!)
First, what is STEM or STEAM? STEM stands for Science, Technology, Engineering, and Math. STEAM stands for Science, Technology, Engineering, Art and Math. Stem subjects get a lot of attention because they are necessary for invention, advancement and tackling the challenges of our world. STEM students will help with problems such as "How to clean up oil spills?" or Creating new methods of renewable energy. Maybe today's students will create a wind-powered car, or harness wind energy to power homes (affordably and less dangerously than our current methods).
Today's youth can use the scientific method to change tomorrow's future! Let's start with these easy stem challenges.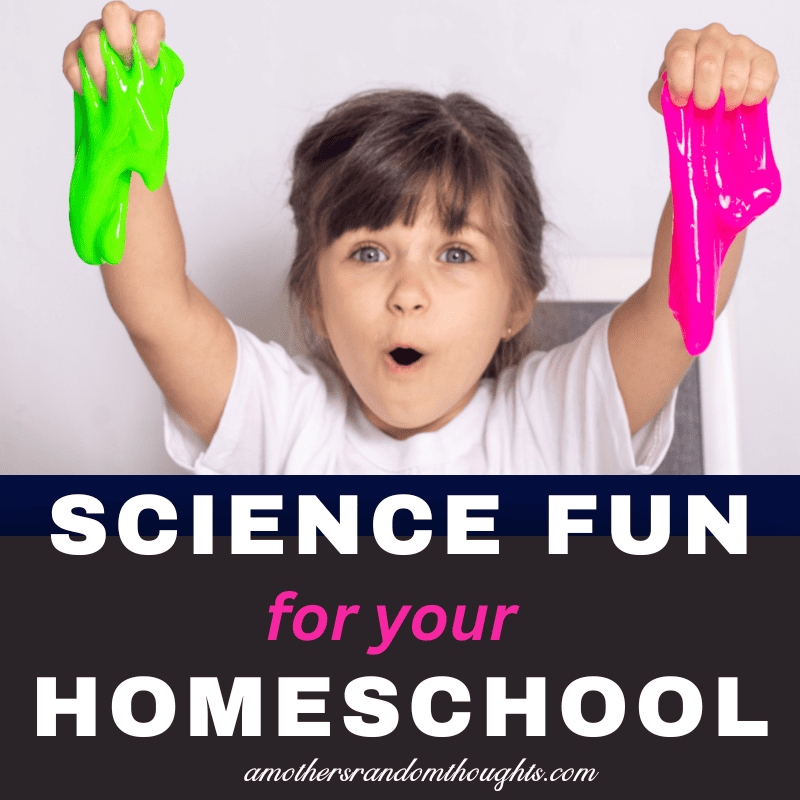 STEM ACTIVITIES for MIDDLE SCHOOL STUDENTS
Building Rockets
Model rocketry is such a fun way to incorporate learning in stem education. This is a real life example of learning Newton's Laws of Motion, gravity, model building, propulsion, and even about the space program. You can use rocketry and incorporate it into your lesson plans many ways.
My husband began rocket building when he was young. All of our children have built and flown model rockets. You can include the older kids and the wee little ones when you fly rockets. This is an activity the entire family can enjoy. My son-in-law has never had the rocketry model-building experience, and he bought a rocket to fly with my husband! It is easy to see the real-world applications of rocketry in everyday life.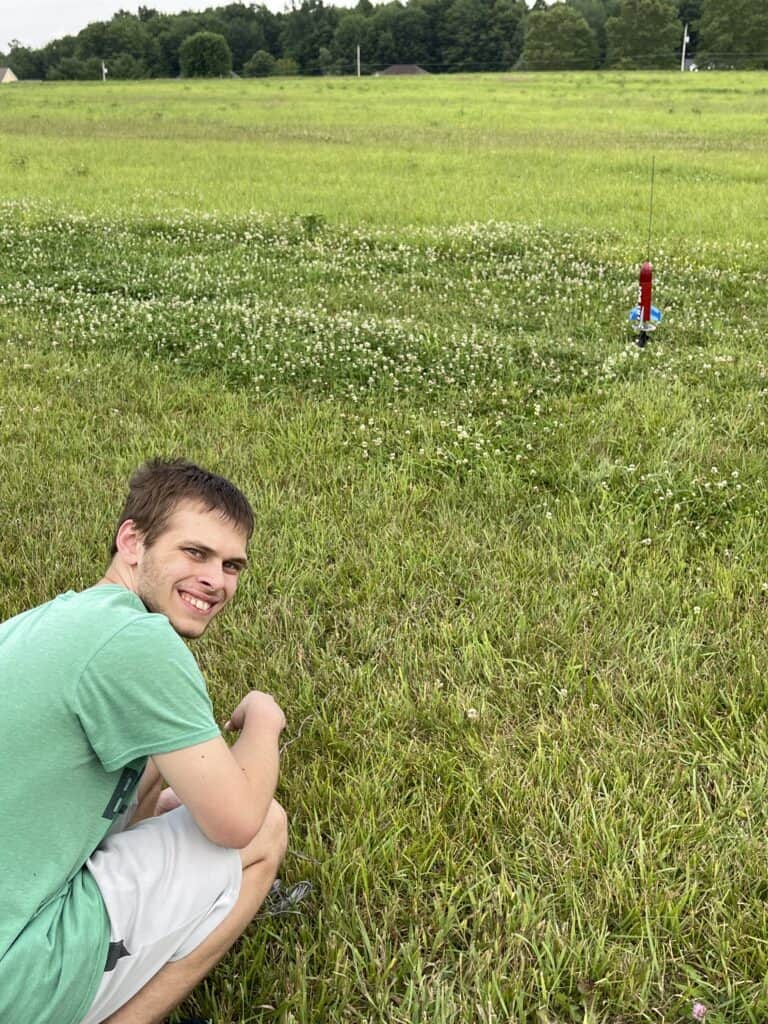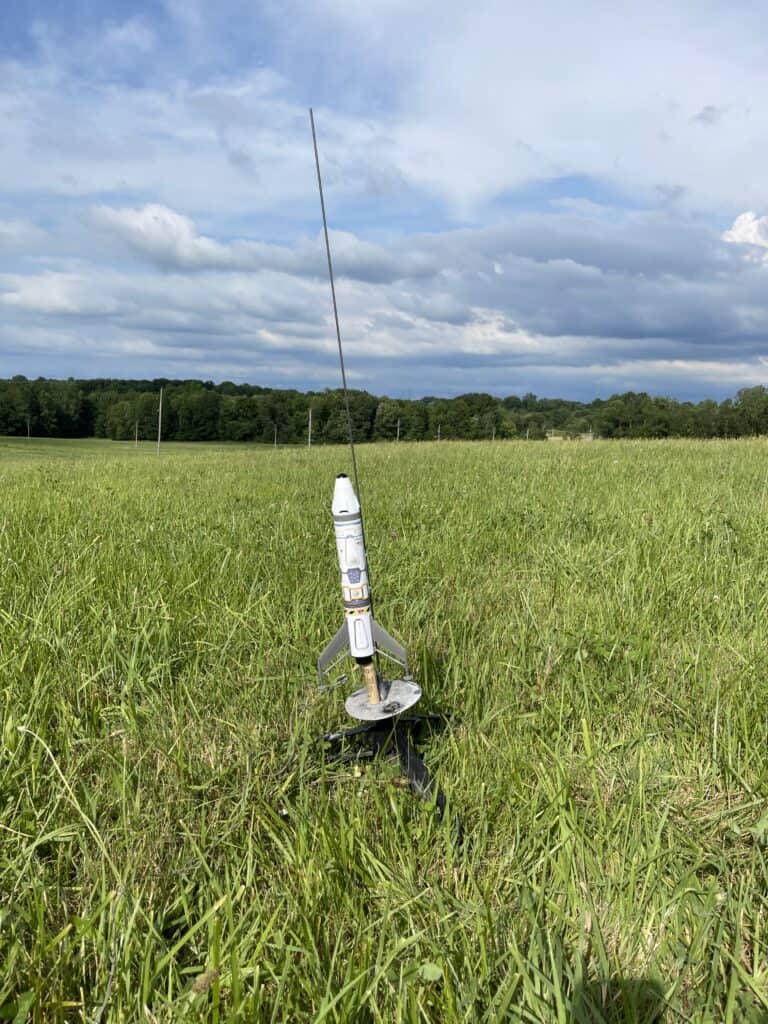 Ideas for Continued Learning:
Before building your rocket, watch October Sky or read the book Rocket Boys. The movie was based on the book – the same letters in Rocket Boys make up the words October Sky.
Read and take the Model Rocketry Safety Code to ensure safety.
Visit the Kennedy Space Center and see if you can go when a Rocket Launch is scheduled. All of our children got to see a shuttle launch, and our two youngest actually got to see the last shuttle launch. I have visited two Space-X launches and watched them from the press site! Awesome experience. I can't think of a better way to learn about the space program than to visit where it all started.
Some people think space travel is a waste of money. Read about all the inventions and medical advancements due to space travel!
Visit the National Air & Space Museum in Washington D.C.
A Family Tree
On the surface, a family tree doesn't seem like a stem activity. However, dive a little deeper; you will see that this is a fun way to learn about biology and genetics.
First, a family tree is a history lesson. Once your children understand the continents and the indigenous people that made up the original continents, make the lesson more specific to your heritage. Engaging students always works better when the assignments are personal. Learning about where their ancestors lived and how their family got to where they are now is the best way to start this activity.
Give them a family tree project and see what they can discover and come up with. Kids are very savvy with technology and might blow you away with some history you didn't even know. It could be a basic family tree assignment with a twist. Have them share one interesting fact about a family member. Finding out where their great-grandparents immigrated from, and the history of that culture will be a lot of fun for them.
Next, add in simple stem projects to the family tree. Genetics 101 and eye color. Even the younger kids will enjoy making charts and graphs to show how many people in your immediate family have green eyes, blue eyes, or brown eyes. When you see the different colored eyes, then bring in the genetic component. Did you know that two blue-eyed people have a 99% chance of having a blue-eyed baby, a 1% chance of having a green-eyed baby, and a zero percent chance of having a brown-eyed baby?
To get a high school student involved in the family tree, another fun activity involves blood typing. Do you know your blood type? When our family did this activity, we bought these fun blood typing kits. Everyone was on board, but one child. This activity is a great way to see genetics in a family especially if you know the blood type of grandma and grandpa!
Ideas for Continued Learning:
Visit Ancestry.com and see how far back you can trace your family tree. (The folks there are doing an amazing job connecting families).
Look at pictures of extended family members and explain to your children how everyone is related. We often think that our children understand cousins, first cousins once removed, aunts, and uncles, but children often don't make the necessary connections unless they are taught.
Do DNA tests (if your family is okay with that) and explore those cultures after discovering the breakdown in your heritage. Make foods from those cultures.
A Model Bridge
STEM is an intricate part of schooling. Math and science intertwine in ways most people don't understand. You could have the next mechanical engineer genius on your hands and not know it. Help them tap into their greatness and expand their minds with a model bridge assignment.
Plenty of model bridge ideas for middle schoolers are available. They can learn all about the engineering design process and some of the world's most famous bridges. There's also a lot to learn about the bridge formula. Engineers need to follow a specific formula to ensure the bridge they construct is safe for operation and passage.
Ideas for Continued Learning:
Watch Youtube videos or Stem related shows about engineering skills
Think of different ways to build bridges with materials at home (craft sticks, sugar cubes, blocks, magnets, Legos, etc.)
Have a build bridging competition. Invite another family over to participate. Give everyone the same materials and see whose bridge can hold the most weight.
A Short Film
Encouraging them to make a short film is perfect because it requires outside-of-the-box thinking. Not many middle schools are encouraging students to become documentary filmmakers. Most students don't tap into this world until high school or even college.
But with technology advancing, most kids know how to make short films. Give them an assignment to shoot and edit a short film on a subject of their choosing. This lesson will test their analytical and technical skills.
Ideas for Continued Learning:
Take a film editing course through SchoolHouseTeachers.
Have all your children (kids of all ages) produce a short film. Have the older children help the younger ones.
More Homeschool Stem Activities for Middle School Students
Simple Machines
Building simple machines is a great way to engage younger and older students. You can easily use items you have around the home. Teach simple machines once a week for a semester. Make a waterwheel, a catapult, a bucket with a pulley, a wheel and axle, a fidget spinners, and more! Gather supplies for the kids to use for fun STEM activities – include aluminum foil, a paper clip or several, index card, toilet paper tubes, popsicle sticks, glue, rubber bands, tape, paper plates, straws, pencils, wire, buttons, magnets, putty, marbles, balloons, and more. Use limited materials each week to make the weekly STEM challenge even more challenging.
Ideas for Continued Learning:
Have a simple machine scavenger hunt. This can be done in the house, outside, at the library, and in the shopping mall.
Make and race balloon-powered cars.
Design a paper helicopter and fly it.
Make a rubber band gun using your finger and thumb to see who can hit targets.
Design a paper airplane and see how far it can fly.
Try to solve real-world problems with simple machines. Example: The wheelbarrow is difficult to push uphill. Solution: using 2 X 4's create a ramp to push the wheelbarrow up the hill.
STEM Projects with the Holidays
Who doesn't love to incorporate an upcoming holiday into your learning? It's a great thing to incorporate multiple subjects with the holidays. It really helps your children to remember what they learned. Believe me, when your children are grown, you will hear them say, "Remember that Christmas when we all made each other STEM Christmas gifts?" or "That edible peppermint slime mom used to make was so much fun."
Check out these 31 Festive Christmas STEM Activities for Kids for a full list of ideas!
Incorporate the STEM projects for other holidays including Easter. And don't forget about the Egg Drop Challenge
Egg Drop Challenge
What is the egg drop challenge? You begin with a raw egg and containers such as cardboard tube or cup, and packing materials like bubble wrap, packing material, or tissue paper. The concept is to design a landing container for your egg so when it is dropped from a height, it will survive. If you do this as a group, it is fun to see whose egg can drop from the tallest point without cracking.
Make a Solar Oven and Cook/Bake Some Food
My daughter made a solar oven and baked some food. We do live in Northeast Ohio so sometimes we don't get enough sun for this project, but it was still fun to design an oven with cardboard and aluminum foil.
A Crystal Maker
Who doesn't love a good chemical reaction? Most kids think it is the coolest thing. Challenge your student to make crystals. They may not see the chemical reactions happening because they're invisible to the naked eye, but the results are clear.
Plus, you and your students can complete this experiment in a matter of hours. It may surprise you to know that you have most of the supplies lying around the house already, and you can easily purchase anything else at the store.
Ideas for Continued Learning:
For more Stem Learning hands-on activities with chemicals, make slime or putty.
My favorite chemical reaction is Mentos in Diet Coke – make sure to do this outside.
Make a lava lamp.
Do this outside: Put baking soda in plastic bags. Quickly add a teaspoon of vinegar and seal the bag. Watch as the bag expands and sometimes explodes.
You can do a similar experiment with water, vinegar, baking soda, a pop bottle, and a balloon.
Learning never stops, regardless of the weather. Get your middle schooler excited with these fun homeschooling projects. If your child seems particularly interested in learning more, see if there are summer camps or small groups (homeschooling, library, or at the YMCA) that challenge students to host a Stem design challenge or offer stem learning activities.
If you don't want to put science components together yourself, check Out Generation Genius Kits.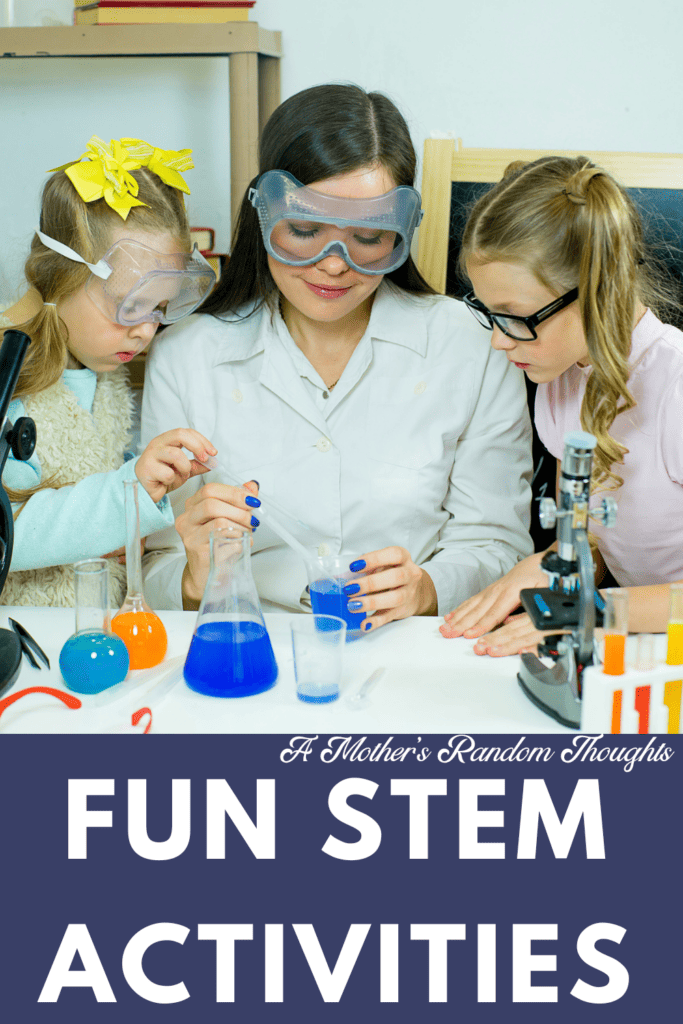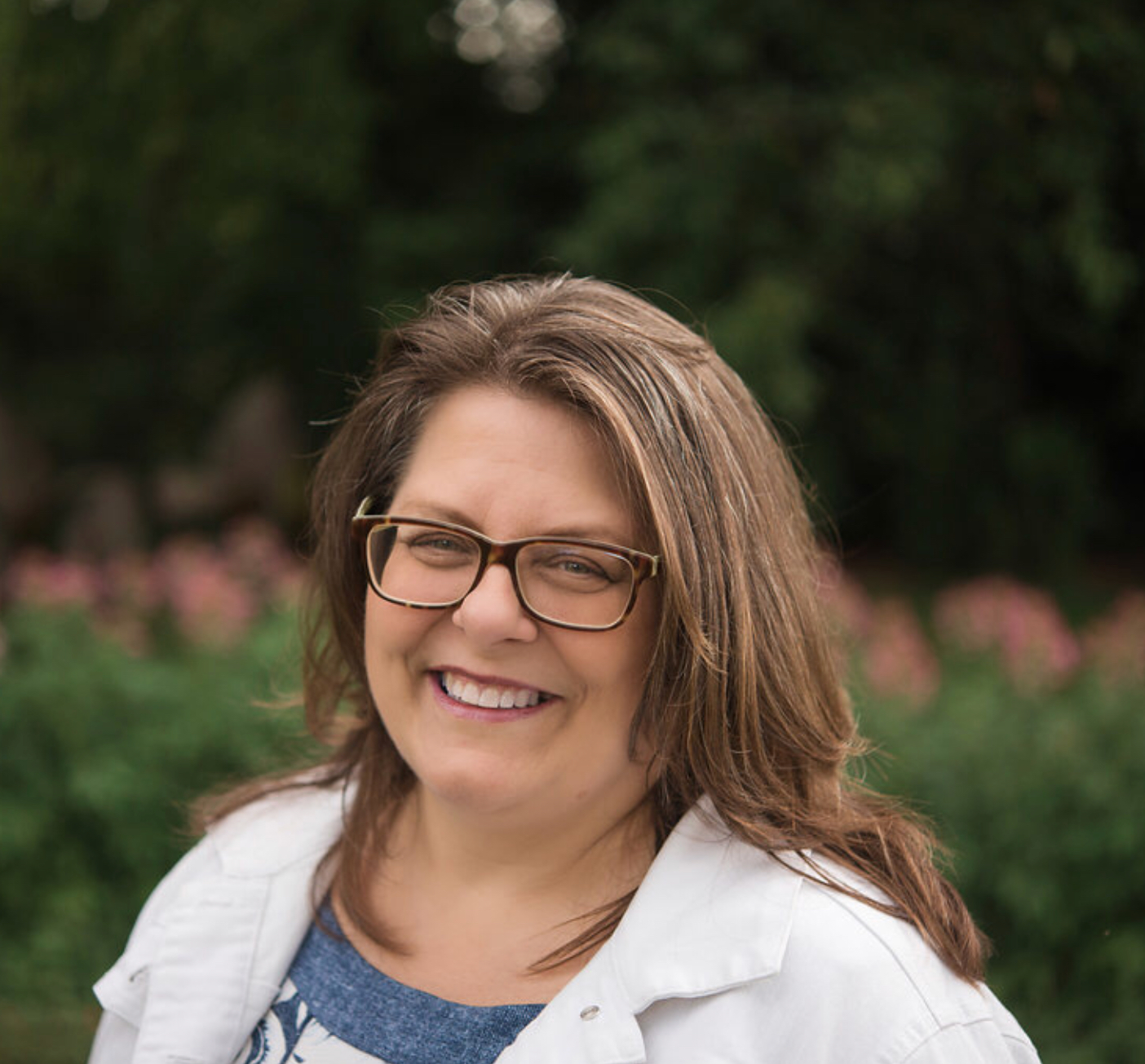 Homeschooling mom – 26 years and counting
Autism Mom
Movie reviewer/Travel blogger
Disney enthusiast