GLUTEN-FREE GREY STUFF from Beauty and the Beast
Are you tired of missing out on all the great recipes from your favorite movies? Every time I watch Beauty and the Beast, I want the Grey Stuff. Being gluten-free made that impossible.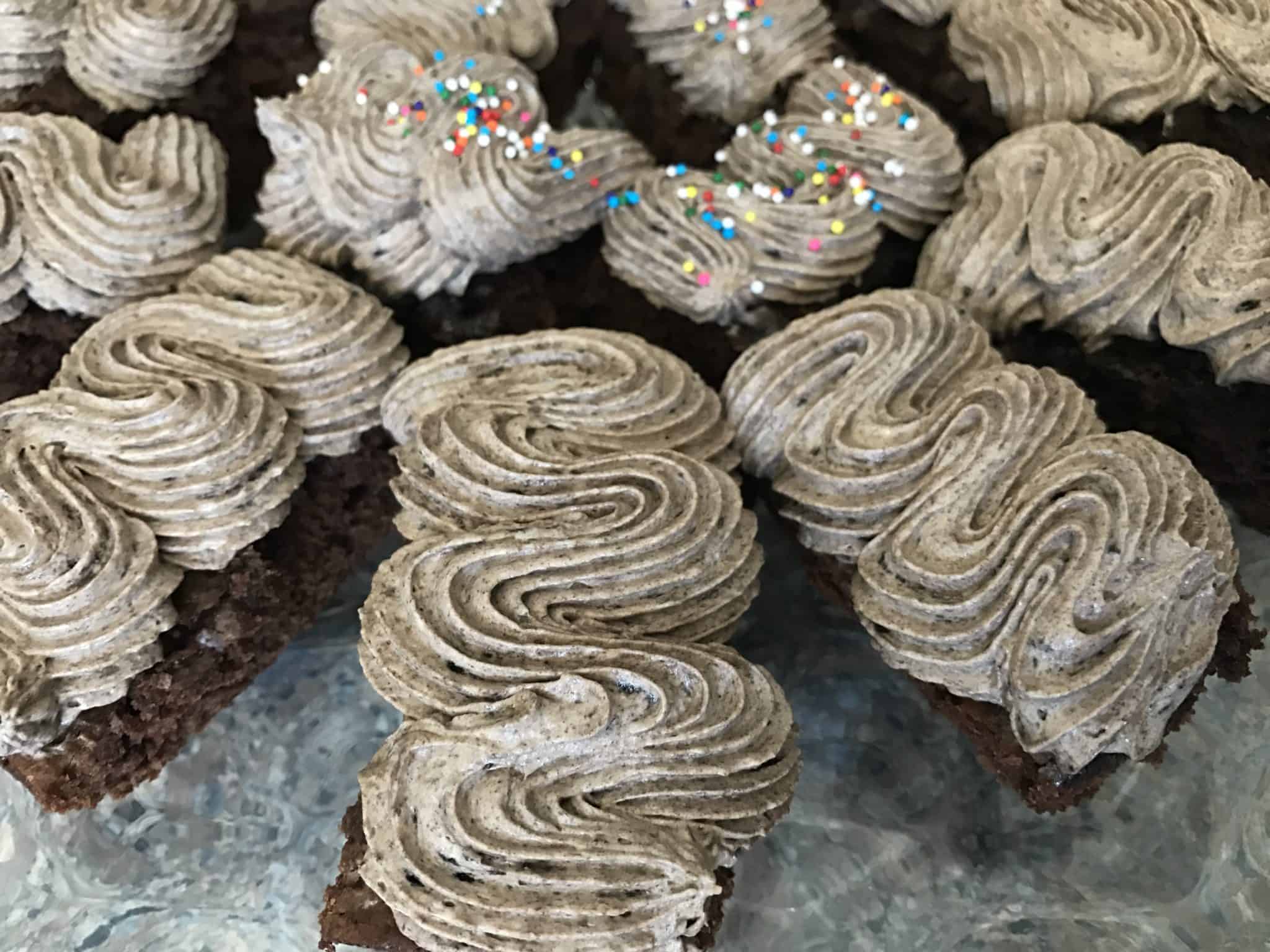 After a recent trip to Walt Disney World where the rest of my family enjoyed the Grey Stuff at Be Our Guest Restaurant, I set out to create the recipe for my daughter and me to enjoy at home.
It really is a simple recipe.
First Make the Brownies and when cool cut them into desired shapes and sizes. You could also make them in cupcake liners, but do not fill the liner all the way. You want to have plenty of room for the grey stuff on top.
Prepare the Grey Stuff.
When chilled, pip on the top of your brownies!
This can be made ahead of time and refrigerated for later. Cover to keep from getting "crusty" on the top.
ENJOY!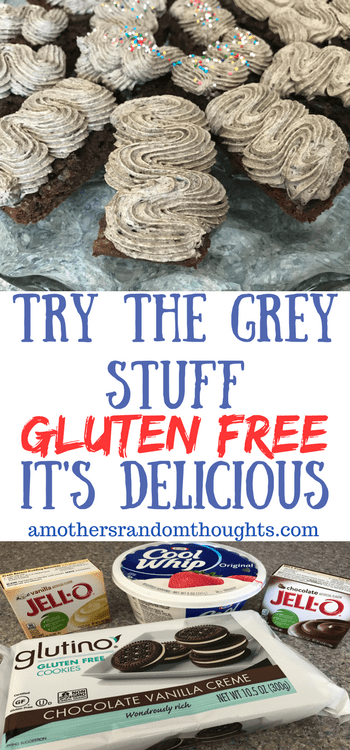 Mix vanilla pudding and milk together. Place in refrigerator for 15 minutes.

In blender, crush chocolate creme cookies until fine crumbs.

Mix crushed cookies into the pudding mixture.

Fold in entire container of Cool Whip.

Begin with 1 Tbsp chocolate pudding. Mix in. Add small amounts after that to get desired shade.

Refrigerate for 30+ mins. Cut brownies into desired size and shape.

Place "Grey Stuff" into piping bag and decorate brownies in swirls or desired