EASY AND INEXPENSIVE FISH EXTENDER
FOR YOUR DISNEY CRUISE
You are going on a Disney Cruise. You have the date set, and now you have decided to make or buy a fish extender. In my previous post about fish extenders I talked about "What is a Fish Extender?" And "How to Join a Fish Extender Group." Today we are talking about making or buying an easy and inexpensive fish extender for your Disney Cruise. In fact, my family made our fish extender for under $20.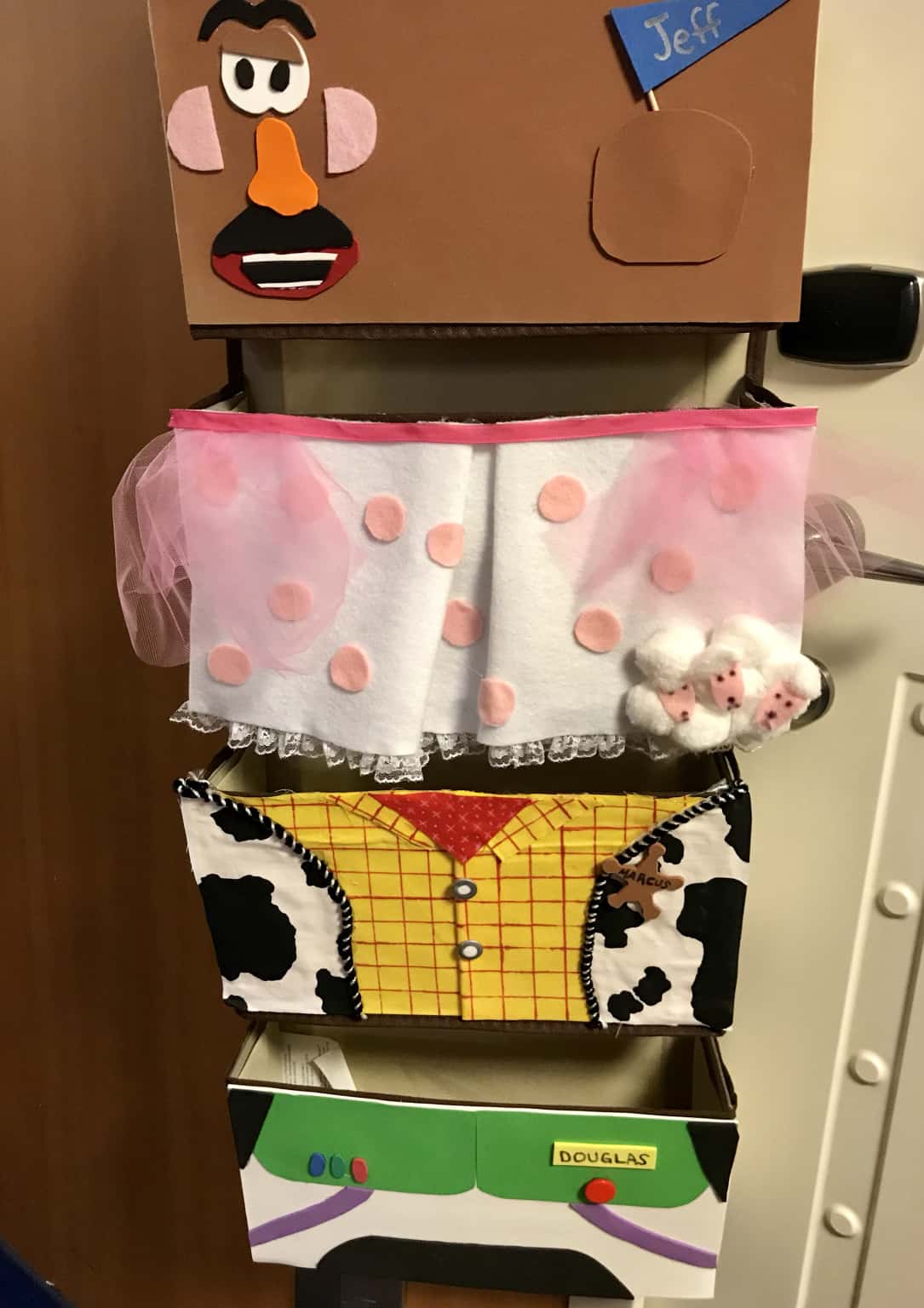 STEPS TO MAKING A FISH EXTENDER FOR YOUR DISNEY CRUISE
First ask yourself: How Many People are in Your Stateroom?
2, 3, 4 or more. You generally want to have one fish extender for each stateroom. If you have 2 staterooms, you may want to have one for each room.
Is Everyone in Your Party Participating in the Fish Extender Gift Giving Fun?
Once you determine how many people are participating in the fish extender, you can gather the supplies necessary to make your Fish Extender.
Purchase your "pocket" system. I purchased a 4 pocket over-the-door hanging organizer. If you need 2, 3 or 4 pocket organizers those are also available. If you are purchasing the pocket system that I bought, make sure to check all available colors. When I purchased it, the tan one was the best price, but when this article was posted, the grey one was on sale.
[amazon_link asins='B06WWHK4P2,B00AVYD3EA,B01EK7LGH4,B078JRD4XC' template='ProductCarousel' store='amotsrantho-20′ marketplace='US' link_id='a5943f47-1e59-4c45-b678-6f67663d2147′]
What is your theme?
Select a theme. For our fish extender, we choose Toy Story. Popular themes include The Fab Five (Mickey, Minnie, Donald, Goofy, Pluto),  Star Wars or Marvel characters, Disney Princesses, the latest Disney movie, or your favorite Disney character or movie. Many popular Fish Extenders center around Mickey and Minnie Mouse.
Once we selected Toy Story, everyone in our party selected one character. We allowed the youngest child to go first. Jack-Jack picked Buzz, Marcus selected Woody, my husband choose Mr. Potato Head, and because we needed some pink in there, I picked Bo Peep.
Sketch out your design
Because I wanted a no-sew fish extender and time was limited, I enlisted my daughter to help me. We sketched out the design thinking we could use all foam material. However, as we sketched, we realized we would have to include the use of other elements.
Make a list of materials needed
1) Ribbon to hang the fish extender
2) Some people make gifts and some people buy gifts.
3) Hot glue gun and glue sticks.
4) Tacky Glue
5) Colors of foam I would need for each character. For Bo-Peep, I would also need tulle and plush balls for the sheep, buttons for Woody's shirt.

Shopping
Once we arrived at the store, we couldn't find every color we needed in the foam section. This meant that we would need to buy some felt or fabric. We also determined that Bo Peep wouldn't be cute with just a "flat dress" and so we decided to go with felt for that as well.
Looking through the store, we determined that the only thing that would work for Woody was fabric. We couldn't even find a plaid that would work for Woody, so we purchased a yellow fabric and drew lines on it with a permanent red marker. Buzz Lightyear was entirely composed of foam, and all but Mr. Potato Head's pennant stick was foam. (The pennant stick was a kabob skewer cut down to size). We also determined that we could just use cotton balls for the sheep on Bo-Peep's skirt.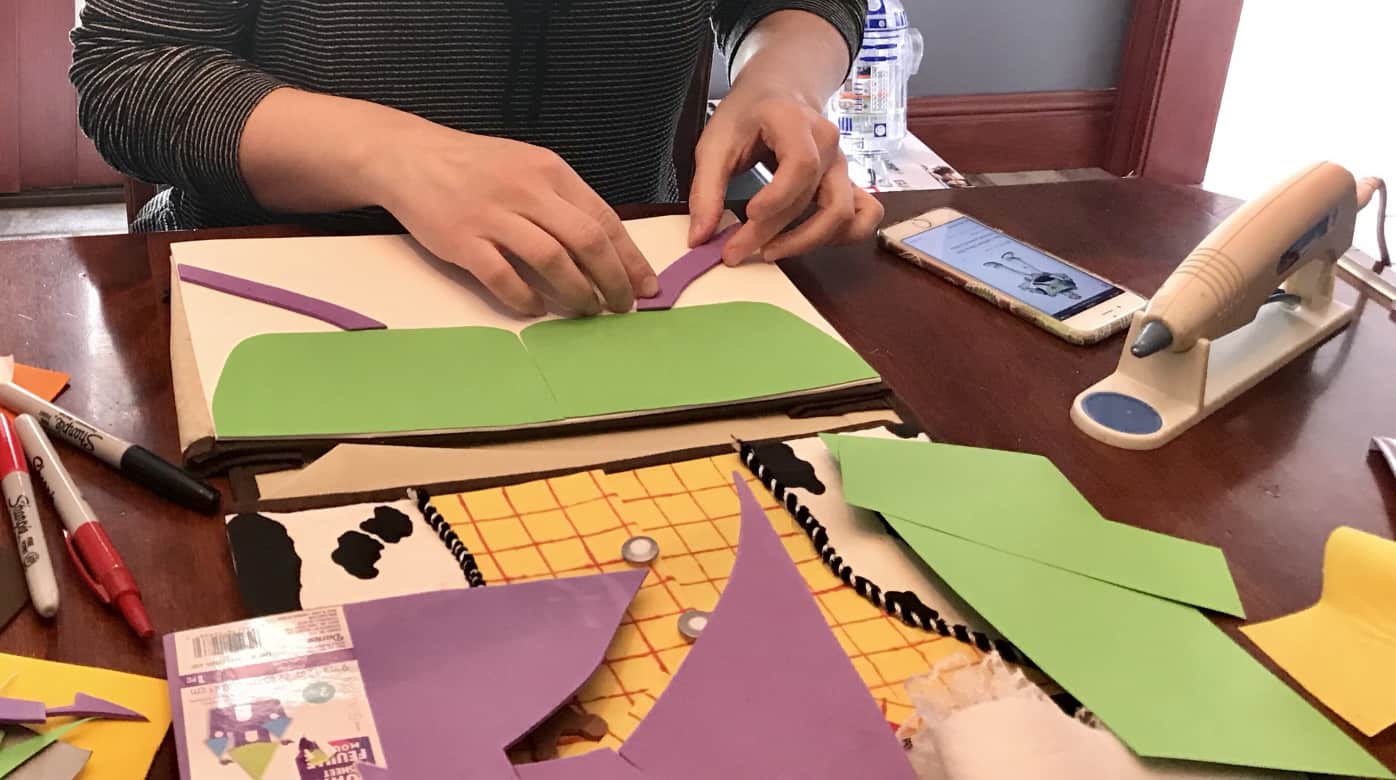 OTHER TIPS
Make sure when constructing your fish extender that it can be easily packed. You really don't want to be running through the airport holding a fish extender in your arms. There really was nothing that would get crushed on our fish extender.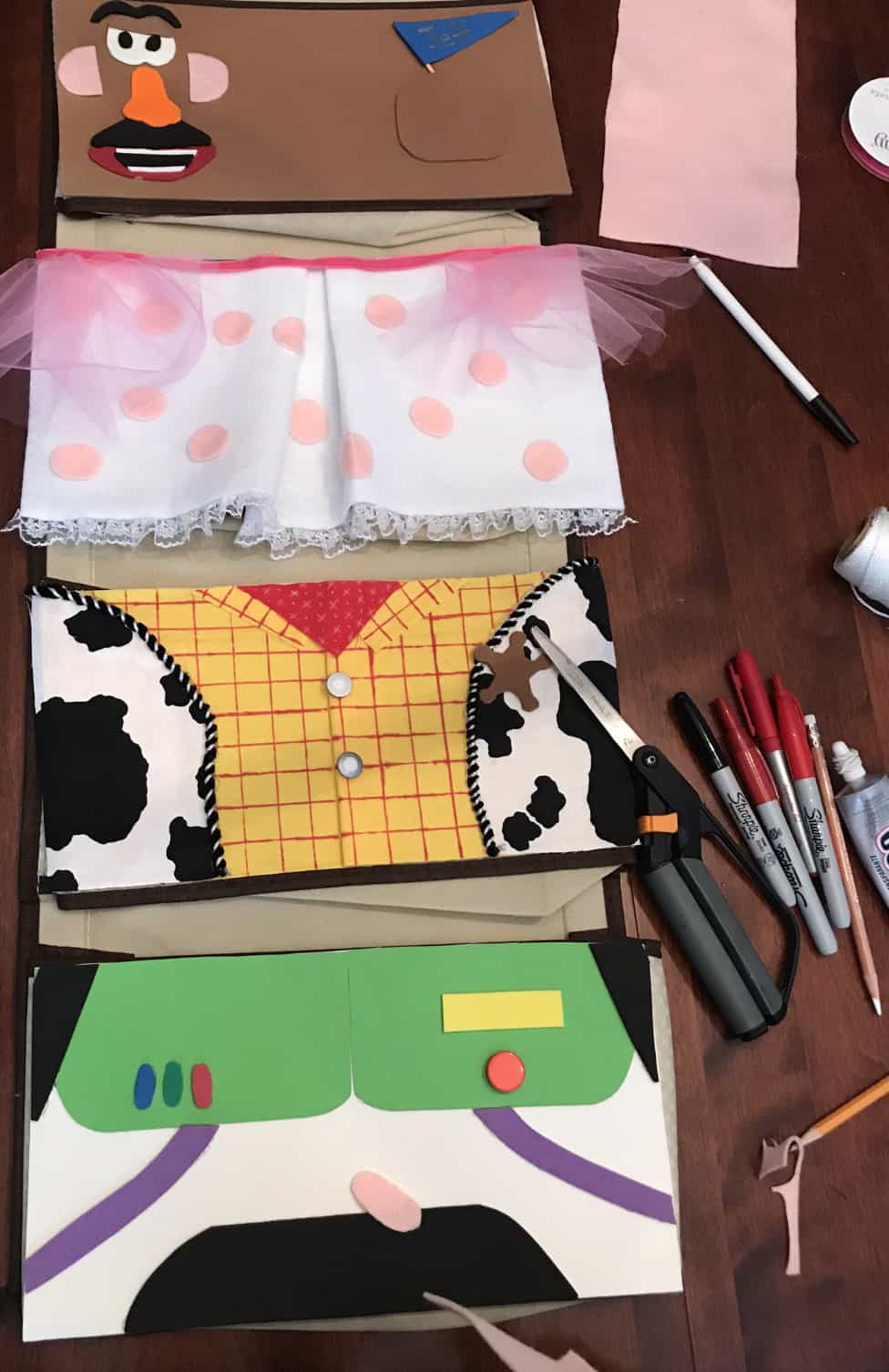 To save more money, ask yourself, "Do I need to purchase a hanging organizer, or is there anything in my house I can use instead?" For instance: Small tote bags with ribbon to attach each bag or colorful pencil cases.
Have fun, involve the whole family, and personalize the fish extenders to make them yours! Happy cruising! For more ideas for fish extenders, visit the Super Messy Super Mommy.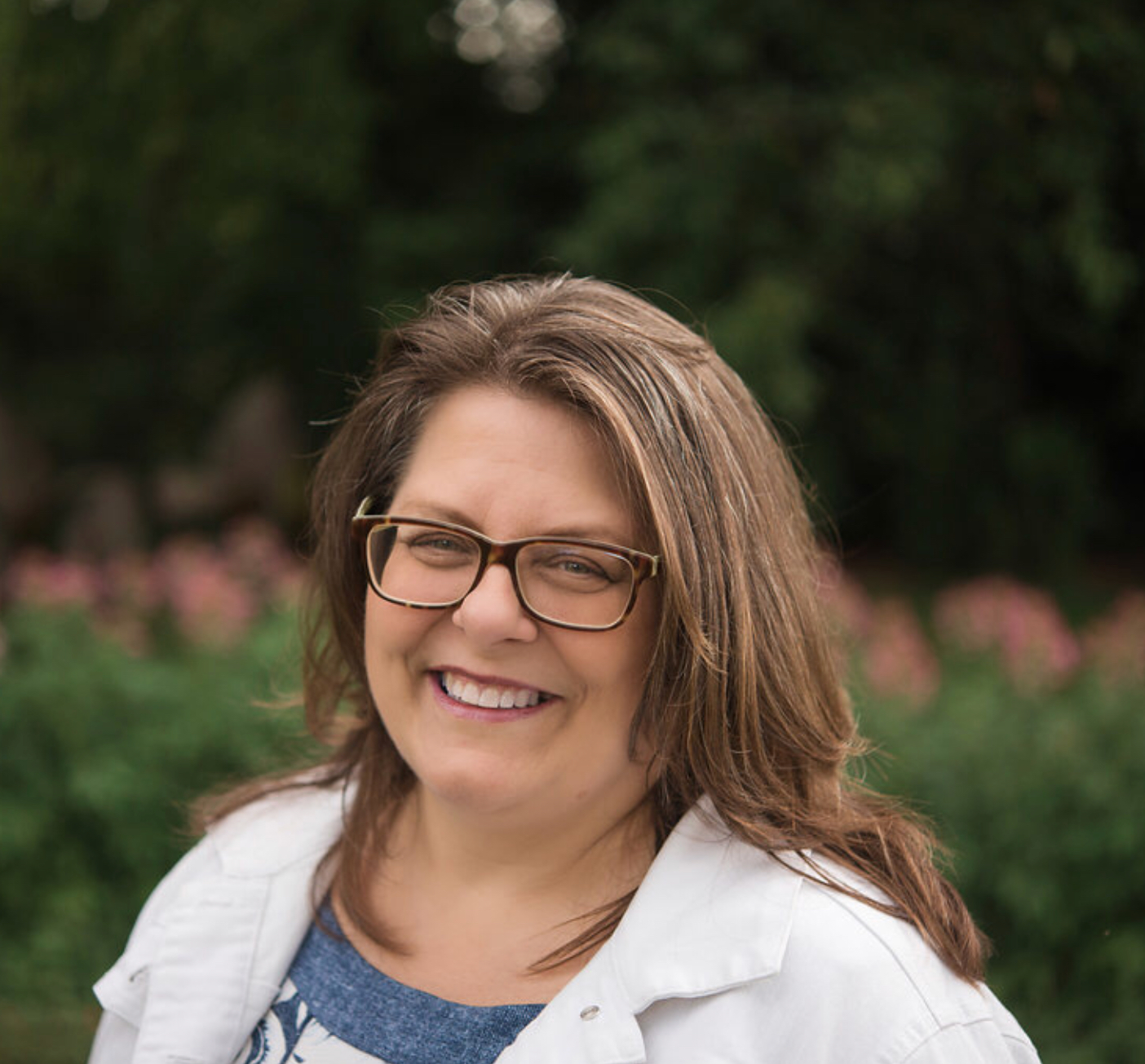 Homeschooling mom – 26 years and counting
Autism Mom
Movie reviewer/Travel blogger
Disney enthusiast