Tips for Creating a Great Learning Environment
Homeschooling provides a lot of benefits as a learning model. However, you may find that your child doesn't fully connect with learning at home, at least at first. If this does happen, it's important to make sure that you are taking the right steps to correct the problems. There are lots of reasons why your child might struggle with learning at home through the first few months or even when they have been homeschooled for several years. What if homeschooling isn't working? What should you do? Here are some of the key steps that you can take to ensure that you do correct the situation and ensure they get the most out of this experience.
If traditional school is out of the question (and it always was for our household), and homeschooling isn't working, you obviously need to get creative and find a way to reach your child.
Make It More Fun
First, you should ensure that learning is more fun for your child. This isn't about incorporating levels of play. Although, we're going to discuss this later. Instead, it's about ensuring that the lessons themselves are fun, interesting, and engaging. How you do this is entirely up to you. However, one option worth exploring would be using the right homeschool curriculum. You can find materials with fun activities online that you can incorporate into your home learning. These are specifically designed for teachers so if that is what you are looking for, they will be great resources that are worth exploring. 
You might also want to think about different forms of learning to ensure that the experience is more fun too. For instance, you can incorporate technology into your learning strategy. With technology, you can make the learning experience more rewarding and engaging for your child. This is ideal if your child isn't connecting to the lessons and activities that you have already tried to put in place. Just make sure to use appropriate grade-level material. (That doesn't mean the grade level your child should be in, but the level that they are learning best.)
Another way to make things more fun for your child would be to base learning and activities around themes they are interested in. This is particularly useful for homeschooling all children and even when trying to teach adults.
Younger Children Require a Unique Approach
If your younger child isn't having success with homeschooling, maybe you are giving them too much "school work." It may be a simple solution of backing off from a traditional approach and trying unschooling or an eclectic curriculum. Many parents (myself included) started off with a curriculum from one company. I found that the first thing I ditched from that company was their math curriculum. There are so many great ways to teach math, and I will share some of my favorites in an upcoming blog post.
Don't be afraid to think outside the box to excite your younger children.
Look into Homeschool Co-Ops
Sometimes teaching a difficult subject is more fun with friends involved. My daughter tackled high school science (which she hated) by doing weekly labs with friends. Plus it was fun for the homeschooling parent too! I enjoyed hanging out with a friend while our daughters learned science.
Take into Account Your Child's Learning Style
Too often we try to make the child fit the curriculum instead of the curriculum fitting the child. Learning styles make education fun. There is a world of difference in using a curriculum that your child loves versus one that just doesn't work for them.
There is already too much pressure for our kids to 1) get good grades, 2) be model citizens, and 3) be respectful to others. Remember the important things need to be taught first, and most of that isn't about grades.
The role of the teacher should be to figure out how they learn best and give them the tools to learn. If you make learning fun, they will always love to learn even when they are older and graduated. It is a great thing to watch your adult children still pursuing interests, reading, and learning and growing. That starts when they are little!
Forget Your Teaching Style
Teachers often have the worst time homeschooling because they have preconceived notions about what a classroom experience should look like. Your homeschool journey should not look like a classroom or a traditional school.
Furthermore, I hear former teachers talk about "how I teach best." Your teaching style should not be imposed upon your children. Public school teachers need to teach many children at one time. You have the ability to pivot, change, and modify what and when you teach when you are teaching just your own children. Take advantage of the unique opportunity you have been given as a homeschooling family.
Introduce A Reward-Based System
Next, some parents implement a reward-based system for their child. I personally have never used this type of system.
However, the benefit of a reward-based system is that it will give your child a reason to want to learn and engage with your lessons. Good behavior and academic achievement is rewarded in a variety of different ways. This can be through the use of certificates or extra free time. Of course, when you are completing homeschooling with your child, your reward system can be a little more extensive and potentially more effective.
To get the right reward system in place, you need to figure out what your child wants and then decide whether it's the right reward. One of the mistakes that you can make here is providing a big reward after a child completes a certain goal.
The problem with this is that you'll often have nothing to replace it with once your child reaches that milestone. Instead, you should have a consistent reward system in place that they are constantly working towards without an ultimate payoff. Unless, of course, you want to provide a significant reward at the end of each homeschool term.
Ensure You Have A Designated Space
Another point to consider is whether you have a specific space in your home set up for homeschooling. If you don't have something like this, then you can encounter a couple of different problems. For instance, you might find that your home isn't set up for a productive learning experience. If that's the case, then you're going to struggle to get your child to hit the right milestones while learning at home.
You could also find that there are distractions that detract from the learning experience. This could be anything from a loud environment or too many things covering the walls.
So, you should think about creating a study. This needs to be separate from your child's room. If you have a garden, then you could think about adding a garden office to your home for homeschooling. This is a great choice as it will allow you to access the full benefits of a biophilic design. It will also ensure that the learning space is detached from the home environment, avoiding any troublesome distractions that could be causing issues. Remember, when you are designing a space like this, even small details can have an impact. For instance, research shows that certain colors in design can contribute to innovation and creativity.
Test Different Schedules
When you homeschool, you are not limited by the structure and requirements of the typical educational environment or setup. You should consider taking advantage of this as much as you can. One of the ways that you can do this is by toying with different schedules and altering when your child is going to learn.
You may already be aware that people don't learn the same way. What you might not realize is that people are also not as productive as one another at the same time. When homeschooling isn't working, it may be that you are trying to teach your child when they are not productive.
Some people are more productive at the start of the day while others are firing on all cylinders in the middle of the afternoon. Some even reach maximum levels of productivity through the evening. It is worth taking this into account when you are planning your homeschool schedule. You might want to toy with different possibilities so that you can find the right option for your child specifically.
Plan Some Trips
Homeschooling doesn't mean that you always need to keep learning around the home specifically. You can branch out and plan some field trips. Trips are great because they open up new ways for students to learn and ensure that you can approach different subjects and lessons from various angles.
There are various examples of trips that you might want to think about exploring. For instance, you could consider taking your child to a museum to learn about different time periods. Or, you might want to think about taking them to an art gallery. It's worth doing some research about the locations near you that would fit well into your learning schedule and plans for different subjects.
And don't forget the homeschooler's favorite type of trip – one that is off-season for the majority of travelers. Traveling during the traditional school year means that your family has beaches, museums, and fun activities without too many tourists.
Don't Forget Play
Finally, it's important for homeschooling to emulate the best and most important aspects of the school environment while avoiding common issues. Some parents mistakenly believe that play and downtime should not be part of the schedule, helping kids get as much done as possible in little time. However, this is not the case at all. If you don't include play in your home learning schedule, then your child is going to be drained and worse bored. This will lead to low levels of learning and could even result in them taking in far less information overall.
So play is important and how you approach this is entirely up to you. However, one option would be to make sure that your child goes outside during their free time. Research shows that going outside can help with levels of creativity and concentration.
If you can get your child out in the garden and exercise it will also help with levels of blood circulation. This can also help ensure that your child is firing on all cylinders and ready to learn when they return to the desk.
We hope this helps you understand some of the key steps that you can take to ensure that your child does get more out of homeschooling. In doing so, you can ensure it does deliver the right benefits. Remember, the trick here is to remain creative and flexible in how you teach and educate your child on a daily basis. That way, you can avoid the process becoming too monotonous.
If Homeschooling Isn't Working, Explore Classes At a Private School
A local private school may offer classes for homeschool parents to 1) get a break, and 2) supplement their child's education. If you are struggling with how to teach art, enrolling in a homeschool course can be just what you and your child need to add some excitement to your day.
Sometimes homeschool moms suffer burnout and have to find something different for the family. This option gives moms a break and may be just what their child is craving. Additionally, your child may find out that school is much more boring than they originally thought.
Video Games Aren't All Bad
I hear from moms all the time that their children love Minecraft or Pokémon. Guess what? There are actually courses surrounding those topics. If you want your child to learn at their level, and they are having a bad attitude, finding something they love will help both their attitude and their love of learning. You can incorporate video games into almost any subject – math, language arts, social studies, foreign languages, art, and even Bible.
Did Someone Say Extracurricular Activities?
Make sure your children's education has plenty of extracurricular activities. The sky is the limit when it comes to activities. 4-H, Trail Life, Boy Scouts, Girl Scouts, art studio offerings, music lessons, dance classes, and even community college activities can be used for additionally learning experiences. This is a great way to add excitement to your child's day.
Special Needs Kids May Need More Variety
While many children on the autism spectrum like consistency, that doesn't mean they will like the curriculum that works for most kids on the spectrum. They may need to change up the curriculum or the format that they have been using. If you are using videos for math, try to add in other curriculum choices such as worksheets, hands-on manipulatives, food, or even changing the location to keep them learning.
One day, you will wake up and all your homeschooled children will have gone through their high school graduation. The amount of time you spent teaching them will have been worth it! At that point, you can take a deep breath and know that the hard times were so worth it!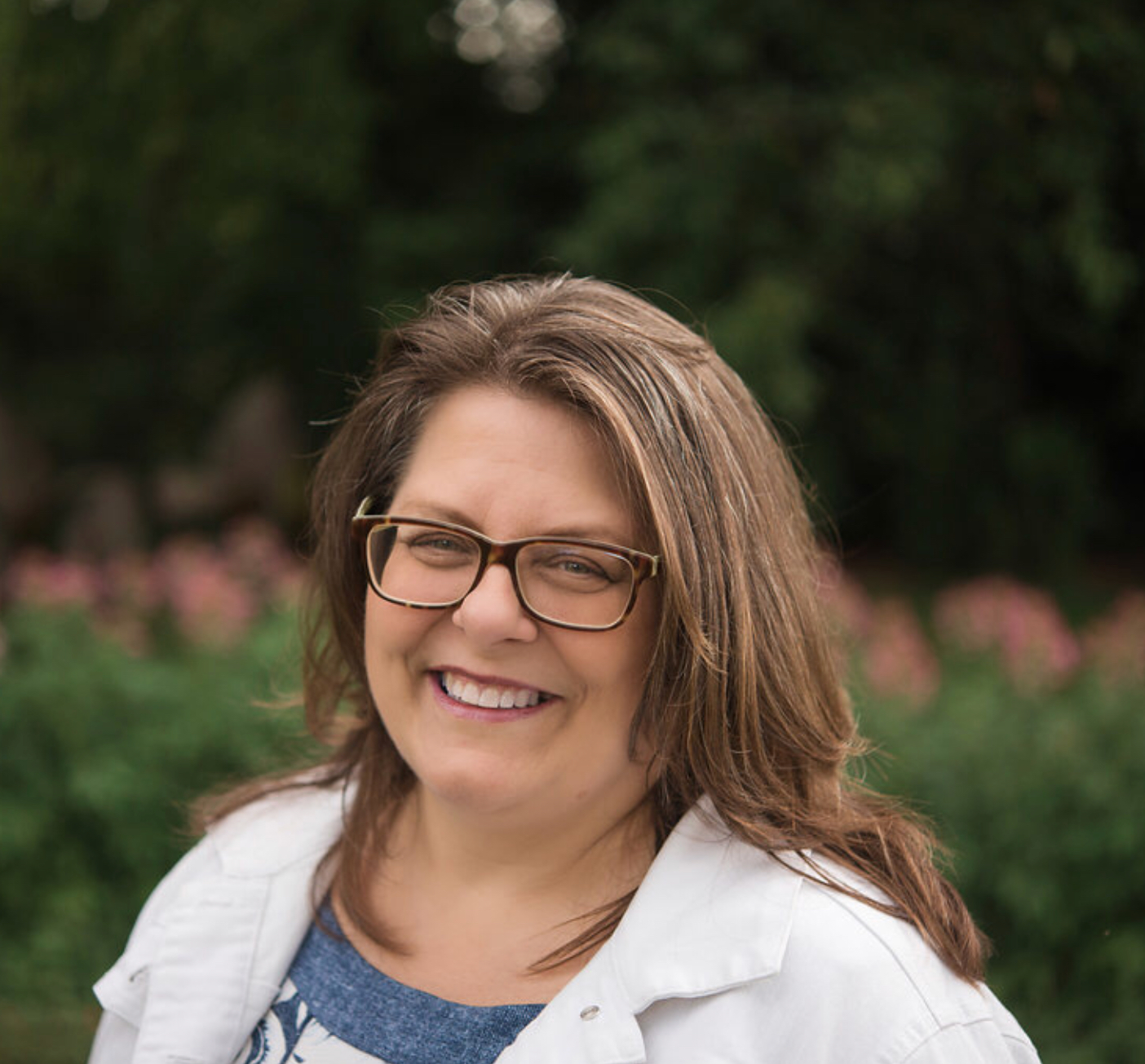 Homeschooling mom – 26 years and counting
Autism Mom
Movie reviewer/Travel blogger
Disney enthusiast