WALT DISNEY'S FANTASIA – PART TWO LESSON PLANS FOR YEAR 1: WEEK 4
ELEMENTS OF FUN LEARNING HOMESCHOOL CURRICULUM
This page has Amazon affiliate links.
The following lessons are to be used with Elements of Fun Learning Curriculum, Year 1: Week 4. Use these WALT DISNEY'S FANTASIA – PART TWO Lesson Plans to inspire, teach, engage and play with your child. Before beginning, make sure to access the Book List for Weeks 1-12. This will have the books used for Weeks 1-12. Also, make sure to see the Supply List for Weeks 1-12 to make sure you have the supplies for this unit on-hand. Finally, access the Appendix for this week where you will find additional book suggestions, games, recipes and more! 
WEEK 4: WALT DISNEY'S FANTASIA – PART TWO LESSON PLANS
To read Introductory Notes, CLICK HERE!
Each day for four days we will watch one of the segments from Walt Disney's Fantasia. On the fifth day, plan some field trips (if possible).
BIBLE:
BEGINNER, INTERMEDIATE, AND ADVANCED: Work on Memorizing Bible Verse– ENTIRE WEEK. Verse of the Week is Luke 6:27-28 "But to you who are listening, I say: Love your enemies, do good to those who hate you, bless those who curse you, pray for those who mistreat you."
Day 1 through 5: Work on memory verse each day. I selected Psalm 146:6 because I want to teach my children that God created everything, and He is who He says He is.
Write the verse on a post-it note and place it somewhere prominent where your child will see it several times a day.
For younger children, write the verse on index cards, one word per card. Write the entire verse on a piece of paper and have them put the index cards in order. Continue to read from their children's Bible.
INTERMEDIATE AND ADVANCED: Each day work on memorizing your verse.
Day 1: Read Genesis 28-29
Day 2: Read Genesis 30-31
Day 3: Read Genesis 32-33
Day 4: Read Genesis 34-35
Day 5: Read Genesis 36
CHARACTER: JOKESTER – a person fond of making or telling jokes.
This week I want to spend some time discussing the differences between a bully and a jokester. In the Fantasia segment, Dance of the Hours, Walt Disney poked fun at a movie with a ballerina emerging from a fountain. Walt used a hippo. Warner Brothers went on to poke fun at Fantasia with some cartoons of their own. However, I think it is confusing to our children to figure out the difference between a jokester producing parody and a bully.
PARODY: Definition: 1-an imitation of the style of a particular writer, artist, or genre with deliberate exaggeration for comic effect, and 2-produce a humorously exaggerated imitation of a writer, artist, or genre.
BULLYING: Definition: Unwanted, aggressive behavior that involves a real or perceived power imbalance. The behavior includes: 
An Imbalance of Power: The bully uses their power—such as physical strength, access to embarrassing information, or popularity—to control or harm others. Power imbalances can change over time and in different situations, even if they involve the same people.
Repetition: Bullying behaviors happen more than once or have the potential to happen more than once.
DAY 1: 
Talk about the differences between parody and bullying. In the Dance of the Hours, they were making fun of a movie, but they did not directly attack, threaten or use their power to control or harm others. 
 BEGINNER:
I have selected a handful of books that are humorous. Select one per day or reread the same one each day.
ALL LEVELS:
Read Definition of Parody and Bullying. Many people believe that it is okay to attack and make fun of others if they are celebrities or in the public eye. 
Watch a parody movie such as Galaxy Quest (PG) and try to find the things they are exaggerating. Galaxy Quest is a parody of Star Trek.
Disney's Sky High (PG) is a parody of superhero movies. This entertaining movie has superheroes with powers such as shape-shifting, glowing neon, and other absurd powers.
Disney's Enchanted (PG) is also a parody.
After watching Dance of the Hours, watch the following cartoons: Corny Concerto by Warner Brothers. This parody came out after Fantasia.
GEOGRAPHY/HISTORY/MUSIC: 
TIMELINE: Walt Disney's Fantasia was released on November 13, 1940
INTERMEDIATE AND ADVANCED:
Day 3: Read the following post. Make sure to watch the ballerina scene from the scene from Balanchine's 1938 Goldwyn Follies choreography which is embedded in the post. This scene is where they got the idea for the dancing hippo and the fountain.
BEGINNER, INTERMEDIATE AND ADVANCED: 
Day 1: Watch the Rite of Spring. Where is the tallest mountain, the deepest part of the ocean, and major volcano eruption? This map shows volcanoes around the world.
Listen to the music by Igor Stravinsky. This YouTube Video is by the London Symphony.
Day 2: Watch the Intermission/Sound Waves and Pastoral Symphony
Listen to the Pastoral Symphony by Beethoven. This version is by the Detroit Symphony.
Day 3: Watch Dance of the Hours.
Listen to the Dance of Hours by Amilcare Ponchielli. This version is performed by the Cairo Symphony.

Day 4: Watch Night on Bald Mountain. If you choose not to watch this selection, watch Silly Symphonies. There are a number of them you can find online.
Listen to Night on Bald Mountain by Modest Mussorgsky (Ludwig Symphony Orchestra) and Ave Maria by Franz Schubert (London Symphony Orchestra)
READING/CREATIVE WRITING: 
BEGINNER:
Day 1: Read National Geographic Volcanoes p. 4-11
Day 2: Read Volcanoes p. 12-15
Day 3: Read Volcanoes p. 16-21
Day 4: Read Volcanoes p. 23-27
Day 5: Read Volcanoes 28-end
INTERMEDIATE:
Day 1-5: Read from Everything Volcanoes and Earthquakes.
ADVANCED: Read the Passages below or Read some Greek Mythology.
Day 1: Read 15 Fascinating Facts About Fantasia
Day 2: Read Disney's Fantasia was Initially a Critical and Box Office Failure
Day 3: Read Disney's 'Fantasia' at 75: Why there's still nothing like it
Day 4: Read from Time magazine from 1940 about Fantasia.
SCIENCE:
ALL LEVELS:
Day 1-5: Study Creation Versus Evolution. Whether you are an evolutionist or a creationist, your children should learn what other people believe and the arguments for and against both theories. The only way to have an intelligent debate and open dialog is to educate yourself and your children. I have listed several books in the Booklist for you to choose from.
BEGINNER AND INTERMEDIATE:
Day 1: Watch footage from an actual active volcano. Mount St. Helen's Eruption in 1980.
Make a volcano. There are several different ways to do this. Check out Ten Ways to Make a Volcano.
Day 2: Make a Lava Lamp
Day 3: Make Lava Slime
 ADVANCED:
Day 1: Read Astronomy p. 41-44
Day 2: Read Astronomy p. 44-47
Day 3: Read Astronomy p. 48-50
Day 4: Read Astronomy p. 50-53
Day 5: Read Astronomy p. 53-end of Chapter 2
PHYSICAL EDUCATION:
ALL LEVELS:
Day 3:  Dance the ballet along with Dance of the Hours. Blow bubbles.
MUSIC/ART:
ART: ALL LEVELS:
Day 1:
Parody in art – The following is a famous picture – American Gothic. Here are several parodies of this painting, the most widely recognized one is from Green Acres – Muppets, Parody Website for American Gothic, Another parody site.
 Create your own parody picture from a famous picture, photo or scene from a movie. Paint, draw or use the computer to create the scene. Some paintings to parody – the Mona Lisa, Whistler's Mother. Techie Homeschool Mom has a free Mona Lisa printable to use.
Day 3: Draw or Paint a dancing animal.
MUSIC: ALL LEVELS:
Musical selections are listed under History.
SNACKS

:
ALL LEVELS:
Day 1: Make Lava Flow Drinks and chocolate molten lava cakes.
Day 2: Make Lava food items – mashed potatoes with gravy, Volcano Fried Rice, Chocolate or Vanilla Ice Cream Shaped like volcanos with crushed Oreos. The lava can be strawberry or chocolate syrup. 
TO ACCESS WEEK 5,  RETURN TO THE MASTER LIST HERE FOR WEEKS 1-12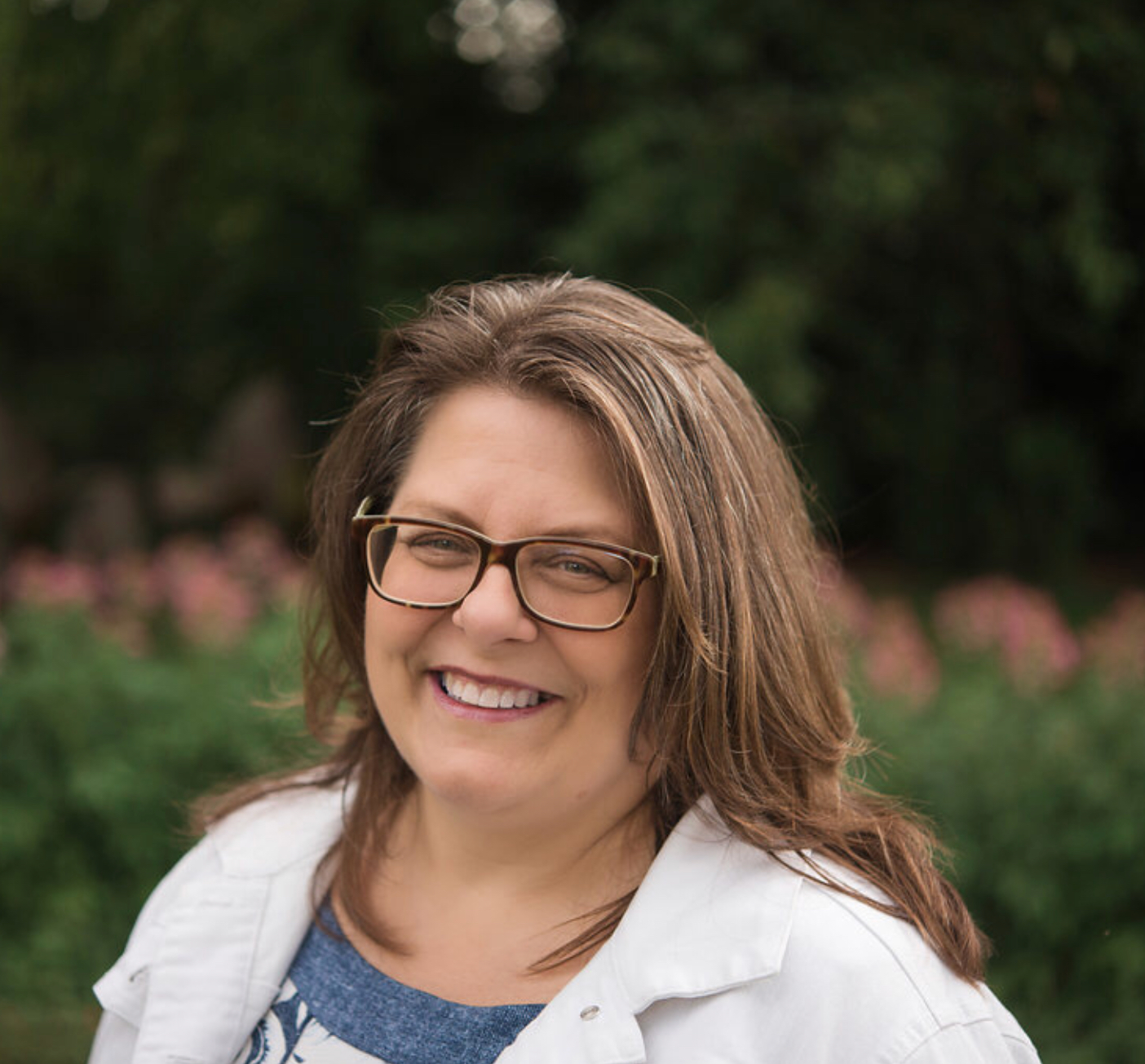 Homeschooling mom – 26 years and counting
Autism Mom
Movie reviewer/Travel blogger
Disney enthusiast