Make Gluten-Free Chocolate Cake that Makes People Say, "I Couldn't Tell it was Gluten-Free"
The secret to making great gluten-free desserts is finding a blend or mix that works, and running with it. People rave about my gluten-free chocolate cakes, but plain chocolate cake is just chocolate cake. I have taken my blend of gluten-free chocolate cake mix and found ways to enhance it to make fantastic cakes. I have used this Best Gluten-Free Chocolate Cake Mix to make a mint chocolate cake which is great for St. Patrick's Day or Christmas and Holiday Gatherings, Hostess Look-Alike Cupcakes (which taste way better than the chemically tasting counterparts), S'More Cake, Gluten-Free Chocolate Layer Cake with Hershey's Chocolate Frosting (chocolate buttercream), and one of my personal favorites, Chocolate Cake with peanut butter Cream Cheese Frosting and Reese Cups, and more. Keep reading for the Best gluten-free chocolate cake recipe out there.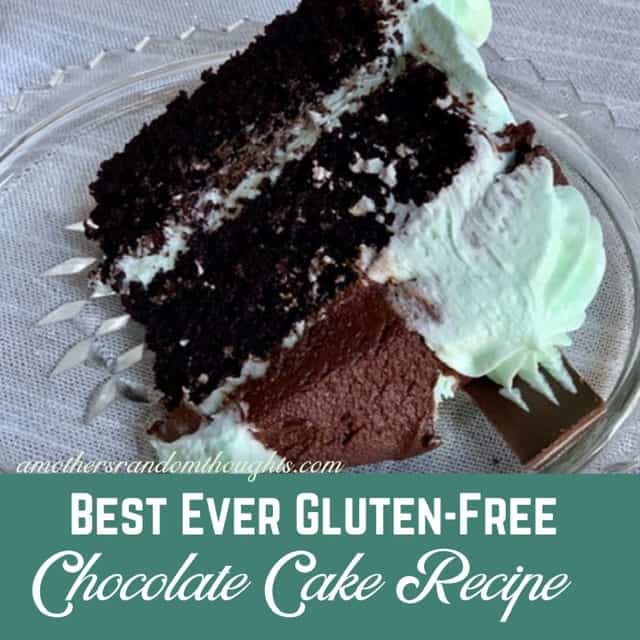 I tend to make this recipe for a special occasion, but it is great even for weekly Sunday dinner. If you use 8" round pans, you can make a cake. Just make sure to use prepared cake pans to ensure the cake layers come out of the pan cleanly. (For more information on how to prepare pans with parchment paper )
First, the secret to a great cake is to start with a great chocolate cake mix. I had a great commercial mix that made the best chocolate cake ever – gluten-filled or gluten-free. Gluten-free cakes are difficult to make. They often are very heavy. Making a moist gluten-free cake is not impossible, but it isn't easy.
This great cake mix is no longer available for purchase. I couldn't find any good substitutes so I set out to create my own. The mix that I have created is very, very good. Each time I make it, I tweak it a little. I am close to the commercial mix and will continue to tweak it until I hit absolute perfection. Furthermore, everyone who has this cake says it is a delicious gluten-free cake, but nobody even knows it is gluten-free unless I tell them.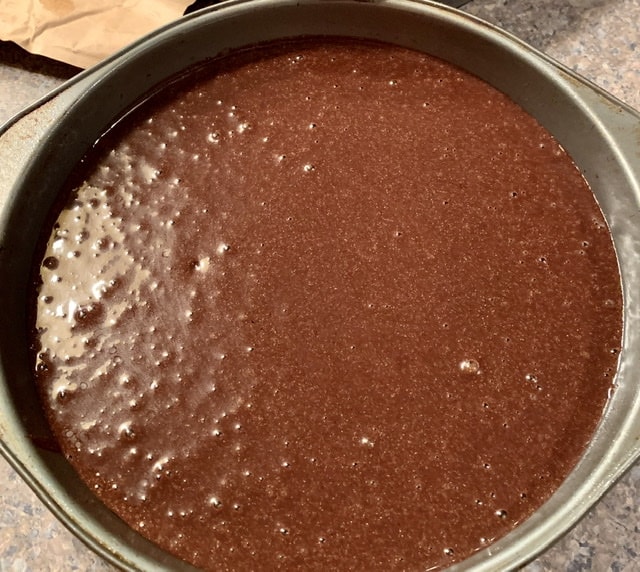 Jump to Recipe
Print Recipe
TIPS TO MAKE THE BEST GLUTEN-FREE CHOCOLATE CAKE RECIPE
I have also found some great tips for making a gluten-free cake that makes the cakes light and delicious.
TIP 1 to Making the Best Gluten-Free Chocolate Cake: Start with all ingredients at Room Temperature
TIP 2: Mix all the dry ingredients together before you start. I double the dry ingredients and then save 1/2 for my next cake.
TIP 3: While making the cake, I separate the egg yolks from the whites. I make sure to beat the whites until soft peaks form. Then I set aside the beaten egg whites and move on to making the cake itself. I follow the directions for the cake, however, I beat the cake mix with my Kitchen Aid mixer longer than the directions call for. Beat at medium speed. Additionally, I fold in the whites at the very end.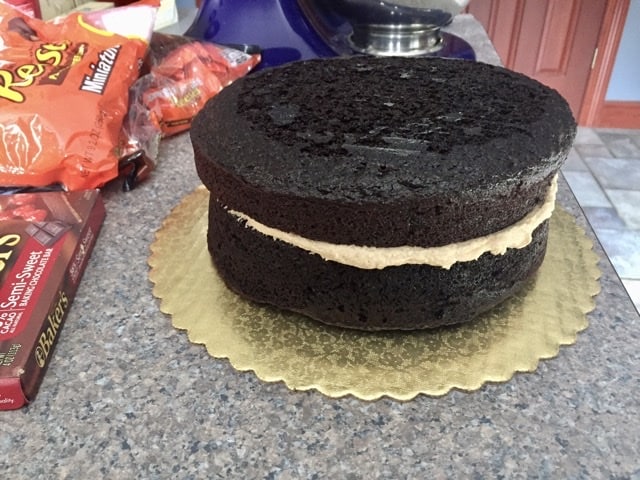 For other cake mixes that call for mixing 2 minutes, I usually mix for 5+ minutes and always separate the whites and yolks, and add the whites at the end. This helps aid air to the mix which is needed. Often gluten-free mixes are dense, and this air helps the cake be "fluffier."
TIP 4: Make sure you do not overbake. Overbaking a gluten-free cake means that the cake will be really dry and seems to exacerbate the gluten-free flavors.
TIP 5: Use real vanilla extract.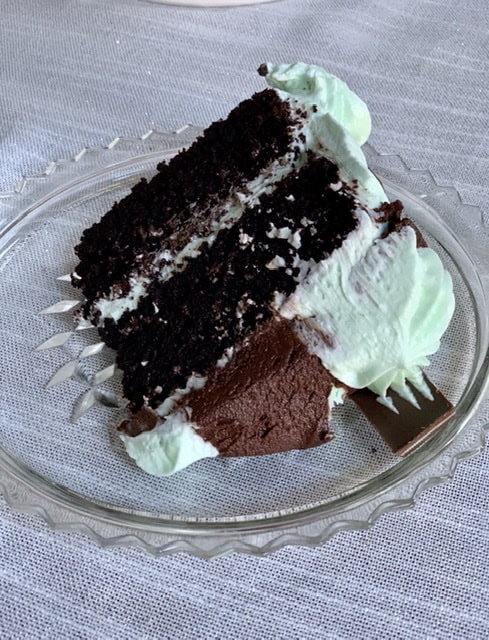 MORE TIPS FOR THE BEST GLUTEN-FREE CHOCOLATE CAKE RECIPE
TIP 6: Make sure to use the exact amount of xanthan gum. Too much xanthan gum makes the texture off.
TIP 7: Bake time varies depending on your altitude, oven, and humidity levels. When checking the cake, if it is jiggly in the center, it is not done. I use a cake tester or toothpick in the center of the cake
TIP 8: Cool cake on a wire rack in pan for 10 minutes before removing from pan. Run a butter knife around the edge of the pan to loosen the sides of the cake from the pan. Place wax paper or parchment paper on top of the pan, place a wire rack on top of the paper and flip the cake over. Finish cooling on a wire rack before icing.
Tip 9: After you ice the cake, store it in an airtight container in the refrigerator. The chocolate flavor and moistness improve the second day.
The secret to this rich chocolate cake is the espresso powder. I have tried it with brewed espresso, but it is so much better with espresso powder.
For a dairy-free option, omit the milk and replace it with chocolate almond milk or another dairy-free milk alternative. If coconut milk is used, the recipe will have a distinct coconut taste.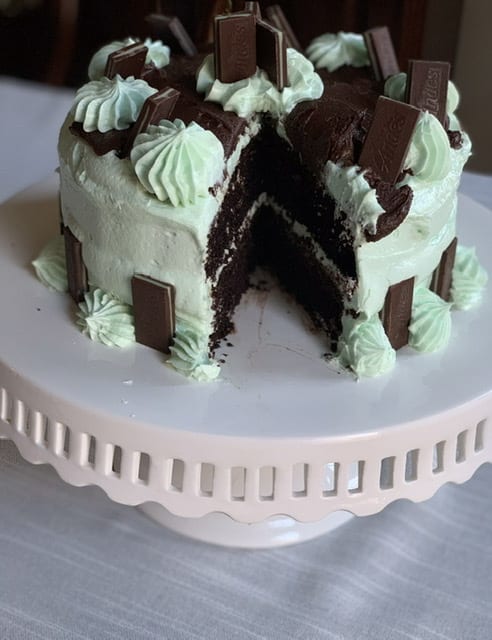 ICING AND DECORATING THE CAKE:
After cooling the cake, place it in the freezer for 2-4 hours (or overnight). This will help while you are icing and decorating the cake to have a stable icing surface. Furthermore, many times the cake crumbs, and the crumbs get into the icing. (I personally do not do this step. I use a lot of icing which helps to keep the cake from getting crumbs in the icing. If you do not want to add a lot of frosting, the freezer method is an excellent way to create the best canvas for spreading frosting).
For the frosting, make sure to use gluten-free powdered sugar. I use heavy cream instead of milk for the icing.
Enjoy!
This post contains affiliate links. As an Amazon Affiliate, I do earn from qualifying purchases.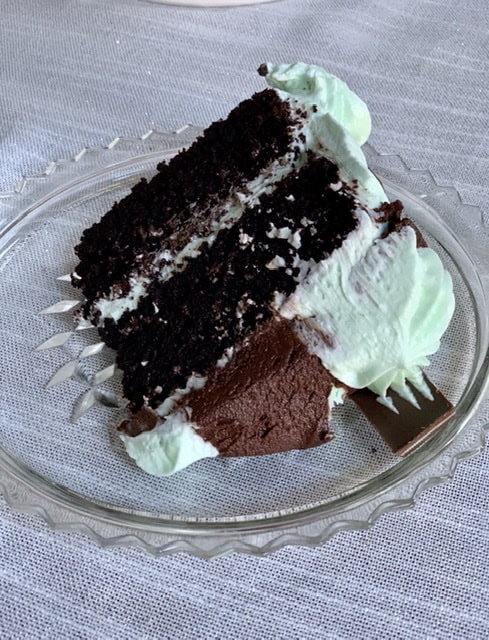 Best Gluten-Free Chocolate Cake Recipe
Moist and delicous gluten free chcolate cake recipe
Equipment
2 8" CAKE PANS OR 24 CUPCAKE TINS & LINERS
Ingredients
1

cup

sifted Cassava Flour

1 1/2

cups

sugar

3/4

cup

Dutch Process Cocoa Powder

2

tbsp.

espresso powder

1/2

cup

rice flour

1/8

cup

potato starch

1/2

tsp.

baking soda

1/8

tsp.

xanthun gum

1/4

tsp.

salt

1/2

cup

oil

2

large

eggs

1

cup

whole milk

1/2

cup

water

1

tsp.

vanilla extract
Instructions
Mix the dry ingredients together.

Add eggs to the dry ingredients, one at a time.

Add 1/2 cup oil slowly while mixing on medium speed.

Slowly add in milk. Then add water.

After adding in all the liquid ingredients, turn mixer up to high and allow to beat for 5 minutes.

Bake at 325 degrees for 35-40 minutes. Bake cupcakes for 19-22 minutes.
Nutrition
TIPS FOR MAKING THE BEST EVER GLUTEN-FREE CHOCOLATE CAKE MIX:
Pour cake batter into greased pans for easy removal.
Substitutions: If you do not have espresso powder, you can make coffee and use it. I wouldn't use hot coffee. Allow it to cool before using.
Additional tips: Do not use a premade mix or gluten-free flour blends such as Bob's Red Mill or Krusteaz. However, I use these types of flours for specific receipts..Krusteaz makes great pie crust or biscuits. I use Bob's Red Mill for breading chicken, thickening sauces. King Arthur Gluten-Free Flour Blend is great for cookies.
Additionally, I use almond flour for crusts on desserts such as cheesecake. On occasion, I will use coconut flour for recipes, but only a little can be used because these recipes tend to be very dry and a lot of liquid needs to be added.
DO NOT USE Hershey's Cocoa Powder. To achieve the yumminess in this cake, use Dutch Process Cocoa Powder.
I will be posting gluten-free cake recipes for the specialty cakes I mentioned above.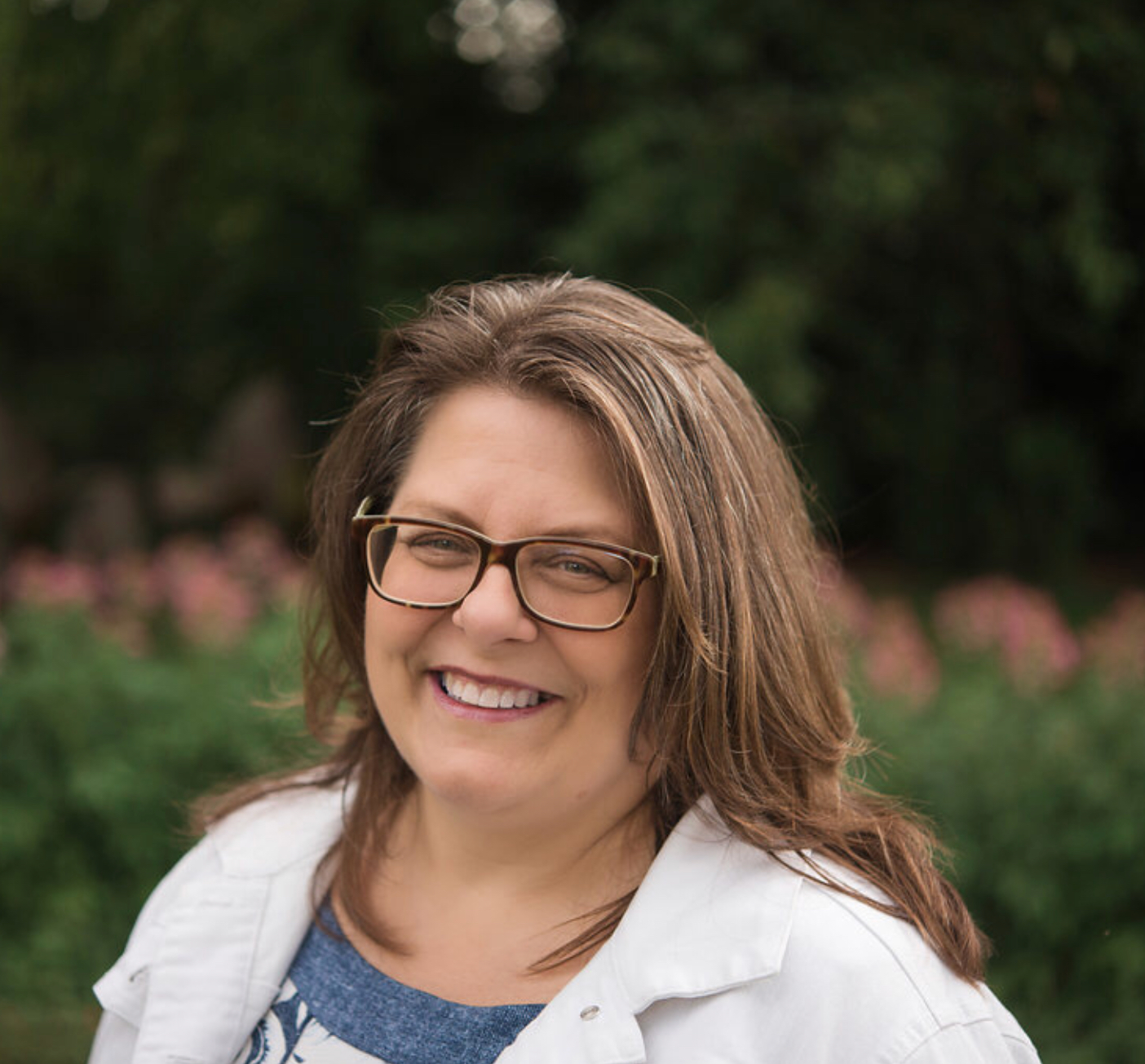 Homeschooling mom – 26 years and counting
Autism Mom
Movie reviewer/Travel blogger
Disney enthusiast