This post contains affiliate links. As an Amazon Affiliate, I do earn from qualifying purchases.
The Mayflower at Cape Cod: Stories, Activities and Research That Connect 1620 with Life Today
What was life like in 1620? Do you ever wonder if you could have survived the trip on the Mayflower and the harsh conditions the passengers and crew faced when they got to America? When I was asked to review The Mayflower at Cape Cod – Stories, activities and research that connect 1620 with life today, by Rebecca Locklear, I was reluctant. I have studied The Mayflower and Thanksgiving so many times during my 26 years of homeschooling. However, I was surprised at the approach this Unit Study took.
What is The Mayflower at Cape Cod?
First, The Mayflower at Cape Cod was written by Rebecca Locklear. It was designed to be a 7 week study. However, after using it for several weeks, as a supplement to what we are already studying, I can see that it has so many activities that I can use it for much longer and even over several years.
Next, I think it is important to note that this unit is designed for Grades 6-12. After using The Mayflower at Cape Cod in my home, I certainly can see how you can adapt it easily. Are you teaching multiple grade levels? Younger children will love many of the activities.
Finally, after studying The Mayflower in the way Locklear presents information, I understand how important it is to keep an open mind to what may have transpired that we have learned little about.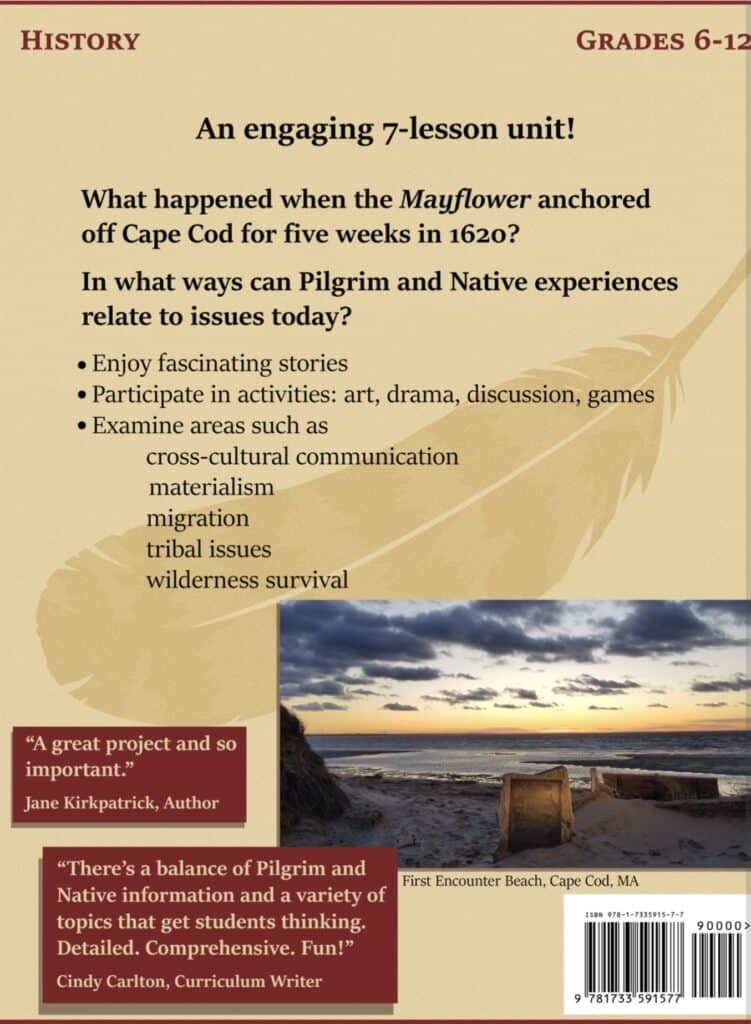 How We Used The Mayflower at Cape Cod
The areas for potential study are "community, cross-cultural communication, environmental concerns, epidemics, freedom, immigration, judgment, language, marine mammals, materialism, migration, religion, self- sufficiency, slavery, societal conventions, tribal issues, and wilderness survival."
I used the Mayflower at Cape Cod with my oldest son. He is a junior in high school. While he has studied The Mayflower in the past, he hasn't studied it quite this way.
Activities from The Mayflower At Cape Cod
One of the first activities we did was measuring the length and width of the ship. Sorry I didn't get any photos as we were both holding the measuring tape. We then figured out how much space each person would have had. The Pilgrims sailed in very cramped quarters. While we already understood this, studying it this year, in a time of a pandemic, helped to show how easily disease would have spread. (There were no masks and 6 feet of distance).
Another activity that we enjoyed was studying the painting, First Encounter that hangs in the Plymouth Museum in Provincetown, MA. Our family has visit this museum as part of our homeschool journey. However, looking critically at the painting against the actual description of the event, and then looking at the landscape versus the painting, helped us to see how sometimes we get a skewed idea of how things were based on images and misrepresentations of what really happened.
My favorite activity so far was the one where we looked at our material needs. I have personally done this in the past, but I have not had my son do it. He had to make a list of 100 items that he would take with him on a trip overseas. I know missionaries that have had to get rid of almost all their possessions. While the separatists did not get to bring 100 items, it is enlightening to see just how much we do have. What would you bring with you?
Additionally, we played a needs versus wants game. I have always been careful to teach my children the difference of needs and wants. What do we need to live? While there are many items that we feel we "need," many people around the world live without them such as a car, a cell phone, or a computer.
What If You Have Already Studied the Mayflower?
I can say with much certainty that you have not studied the Mayflower in quite this way. You may know how many people were on the ship, and the names of some of the people. Maybe you know about the Mayflower compact and where the Mayflower landed. However, do you know what happened at the First Encounter?
Furthermore, did you know that there was a new plaque erected at the site of the First Encounter? This plaque was erected by the Nauset tribe of the Wampanoag nation. Do you know how the Wampanoag tribe feels or what they think?
Would I Recommend The Mayflower at Cape Cod
Absolutely. This study was great. I intend to finish it in October/November because of some of the activities. We will prepare a duck, roast pumpkin seeds, make pumpkin muffins, and make a gratitude tree. 
Another thing I liked is that while there is a focus on seeing history for what really happened, we also need to make sure we don't judge those in the past through our "enlightened understanding" of today for the choices they made. This is something important to teach our children and grandchildren. No matter how much you seem to study history, we cannot know why people responded the way they did. The human spirit does what it can to survive.
Overall this study gives you the tools and resources needed to gain a fuller picture of the life and times of generations past. Make sure to visit Rebecca Locklear's website. Sign up for her email list to get updates on other great products.
For more reviews of The Mayflower at Cape Cod and other products by Rebecca Locklear, VISIT the Crew Blog (via the big banner below).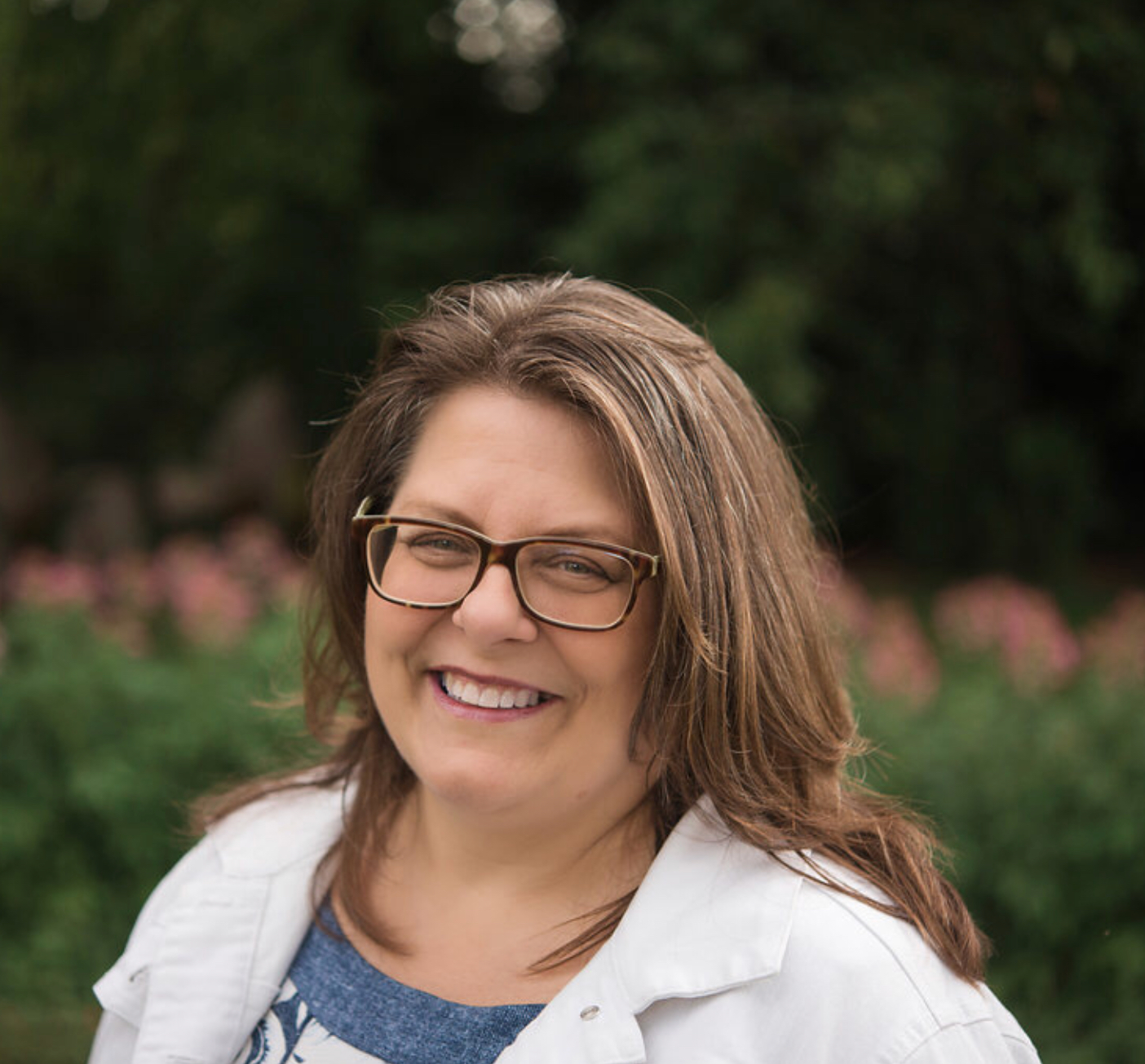 Homeschooling mom – 26 years and counting
Autism Mom
Movie reviewer/Travel blogger
Disney enthusiast