Romancing the Stone meets Indiana Jones – But Not Really
When I saw the trailer for The Lost City, there was something about it that made me want to see this movie. It looked cheesy and unbelievable. I had seen Romancing the Stone years ago, but I think if I saw Romancing the Stone now, I would think it hasn't aged well. In The Lost City Christian Movie Review, I give you an idea of the content so you can make a determination if this is a movie suitable for you and your family. To read more about my movie review guidelines, visit HERE!
Synopsis from Paramount:
From Paramount: "Brilliant, but reclusive author Loretta Sage (Sandra Bullock) has spent her career writing about exotic places in her popular romance-adventure novels featuring handsome cover model Alan (Channing Tatum), who has dedicated his life to embodying the hero character, "Dash." While on tour promoting her new book with Alan, Loretta is kidnapped by an eccentric billionaire (Daniel Radcliffe) who hopes that she can lead him to the ancient lost city's treasure from her latest story. Wanting to prove that he can be a hero in real life and not just on the pages of her books, Alan sets off to rescue her. Thrust into an epic jungle adventure, the unlikely pair will need to work together to survive the elements and find the ancient treasure before it's lost forever."
The Lost City Christian Movie Review: Synopsis
While much of this movie reminds me of Romancing the Stone it takes a unique twist. Romancing the Stone is a 1984 action-adventure, romantic comedy directed by Robert Zemeckis starring Kathleen Turner and Michael Douglas. Turner played Joan Wilder who was a quiet and reserved romance novelist who sets on for Colombia to ransom her kidnapped sister. Douglas plays Jack T. Colton who is an American exotic bird smuggler. Turner agrees to pay Douglas to help her navigate her surroundings and get her sister back.
In The Lost City, Loretta Sage is a romance writer. Channing Tatum plays the role of Dash who is the hero in the romance novels. In actuality, he is just the model for the cover of her books. The female interest in the books is Lovemore.
While promoting her latest book, The Lost City of D, Loretta is not on board with appearing with Dash – the blond-haired Fabio. When she is kidnapped by Abigail Fairfax, a billionaire who wants Loretta's help to find the Lost City of D, Alan goes in search of her, and they have an adventure usually only found in romance novels while Fairfax is searching for the Lost City and the fabled Crown of Fire.
The Lost City Christian Movie Review: What Parents May Want to Know
This movie was much better than I thought it would be. However, that doesn't mean it didn't have objectionable content. Moreover, this movie was rated PG-13 for violence, bloody images, suggestive material, partial nudity, and language.
The Good:
Tatum and Bullock have great chemistry on screen.
There are scenes that are filled with action and adventure, and scenes that made me laugh out loud. The scenery was absolutely beautiful. The Lost City was filmed in the Dominican Republic. Parts of the filming took place in the country's capital of Santo Domingo which has architecture that dates to the 1500s. Wonderful beaches, gorgeous mountains, spectacular waterfalls, lush jungle, and a charming city are all depicted in this movie.
Additionally, there is talk of the loss of a loved one, and how life seems sweeter after difficulty. It depicts moving on after loss.
What Parents May Want to Know:
Language:
There are numerous occasions of bad language, taking God's name in vain, Jesus' name, Holy Mother of G-d, Holy Christmas, and other crude language.
Someone asks if D in the title of the book is for Dick – the name of a man. Additionally, there are other uses of the word for a man's body part.
Additional language: S-it, a-s, and h-ll are used numerous times and with different sayings.
Additionally, there are numerous sexual innuendos, and that's my hoo-hoo (for woman's genital area), and anus is spoken a couple of times.
Violence:
Plenty of violence fills this movie, however, most of the violence is fist fighting. In one scene a man is shot. You do not see his body, but what appears to be blood is splattered all over another individual. The other person talks about having brains and blood on his face and in his mouth.
There are plenty of guns, knives, fistfights, and even explosions. People are killed, maimed, and left to die. There is an active volcano on the island and there is the threat of it erupting.
This movie involves kidnapping and trying to get the kidnapped person back. A person is chloroformed.
There is a snake scene. "Why does it have to be snakes?"
Sexual Content:
While there are numerous sexual innuendos, Loretta Sage is a romance novelist, but is referred to as a "sex book writer." Furthermore, there are mentions of "throbbing", "hot lava pulsing from his… (and the line cuts off there). Much of the sexual innuendos are started but left hanging.
A man's naked backside is shown with leeches on it. He turns around to have the leeches removed from the front (but the audience doesn't see the front), and comments are made about engorged sacks – with the claim that it is about the leeches.
The word sexy is used multiple times.
In a few scenes, passages are spoken out loud that might appear in a steamy romance novel.
The term sapiosexual is used – it means intellectual sexy.
Spiritual Content:
Besides the above language, there are other scenes. A person mentions reiki which is a Japanese form of energy healing. Furthermore, there is a scene in a mediation class. Also, there are "spiritual quotes" in the movie that are from religious leaders outside of Christianity.
"Sucking my soul out," is spoken.
Other Content:
A person makes a comment about a body of water being warm and the implication is he is walking through an area someone peed.
Additionally, a person is said to have a Master's in Gender Studies.
People are seen drinking and smoking throughout the movie.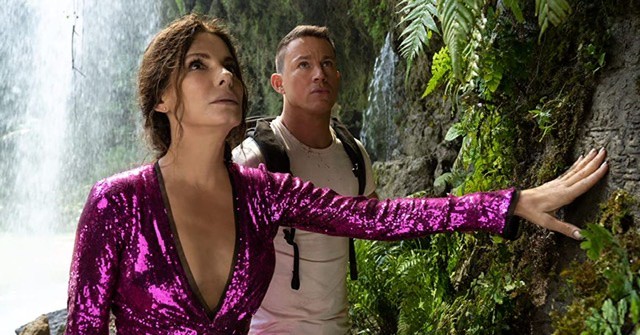 The Lost City Christian Movie Review: My Review Recommendations:
Obviously, this movie is not for small children. In fact, it does have a PG-13 rating for good reason. While some content appears to be sexual, Sandra Bullock seems so innocent in what she is saying that it seems that her words are often misinterpreted. While we know they put that content there for cheap laughs, it is not that content that gets the laughs, but there are definitely laugh-out-loud moments.
Even seeing a man's posterior doesn't seem as offensive in other movies because the scene that it is in seems believable if you were being chased through the jungle.
Furthermore, what I have learned through the years about my recommendations is that not everyone finds the same content offensive. I would never let my young kids see violence, and I was very careful with words. But between the two, I avoided violence more because children retain those images in their heads. I have given you enough information here, for you to make an informed decision on whether to see this movie or not.
Teachable Moments and Using The Lost City to Teach:
First, Dash is not anything like he appears in Loretta's books. The lesson that is learned is not to judge a book by its cover. Where does that saying come from?
While there is a scene at the opening of the movie that appears to be a "steamy scene," it turns out to be something entirely different. How can you use this scene to teach that if we only see a snippet of something we can misjudge a situation?
Watch videos about the filming location, Dominican Republic. What other movies have been filmed in this location?
Finally, have you ever had your words twisted to imply something you didn't actually mean? Talk about words taken out of context, and how often words have double meanings.
The Lost City Christian Movie Review: More Information
Rating: PG-13
Release Date: March 25, 2022, by Paramount Pictures
Run Time: 1 hr, 52 mins.
CAST of The Lost City:
Sandra Bullock as Loretta Sage
Channing Tatum as Dash/Alan
Daniel Radcliffe as Abigail Fairfax
Da'Vine Joy Randolph as Beth
Brad Pitt as Jack Trainer
Oscar Nunez as Adrian Austin
Patti Harrison as Pratt
Bowen Yang as Tomshi
Hector Anibal as Rafi
Thomas Forbes-Johnson as Julian
Director: Adam Née and Aaron Nee
Executive Producers: J.J. Hook, Dana Fox, Julia Gunn
Story by Seth Gordon
Frequently Asked Questions:
When will this film be released on DVD?
There is not currently a date set for the DVD release.
Is this movie available for streaming?
As of May 10, 2022, the movie is streaming on Paramount Plus with a subscription to the service. Additionally, you can buy it on Amazon Prime streaming or on Blu-Ray/DVD and on Vudu or Apple TV.
Have you seen the movie? Let me know if you see it and what you think below!
For a full list of the movie reviews I have done, visit HERE!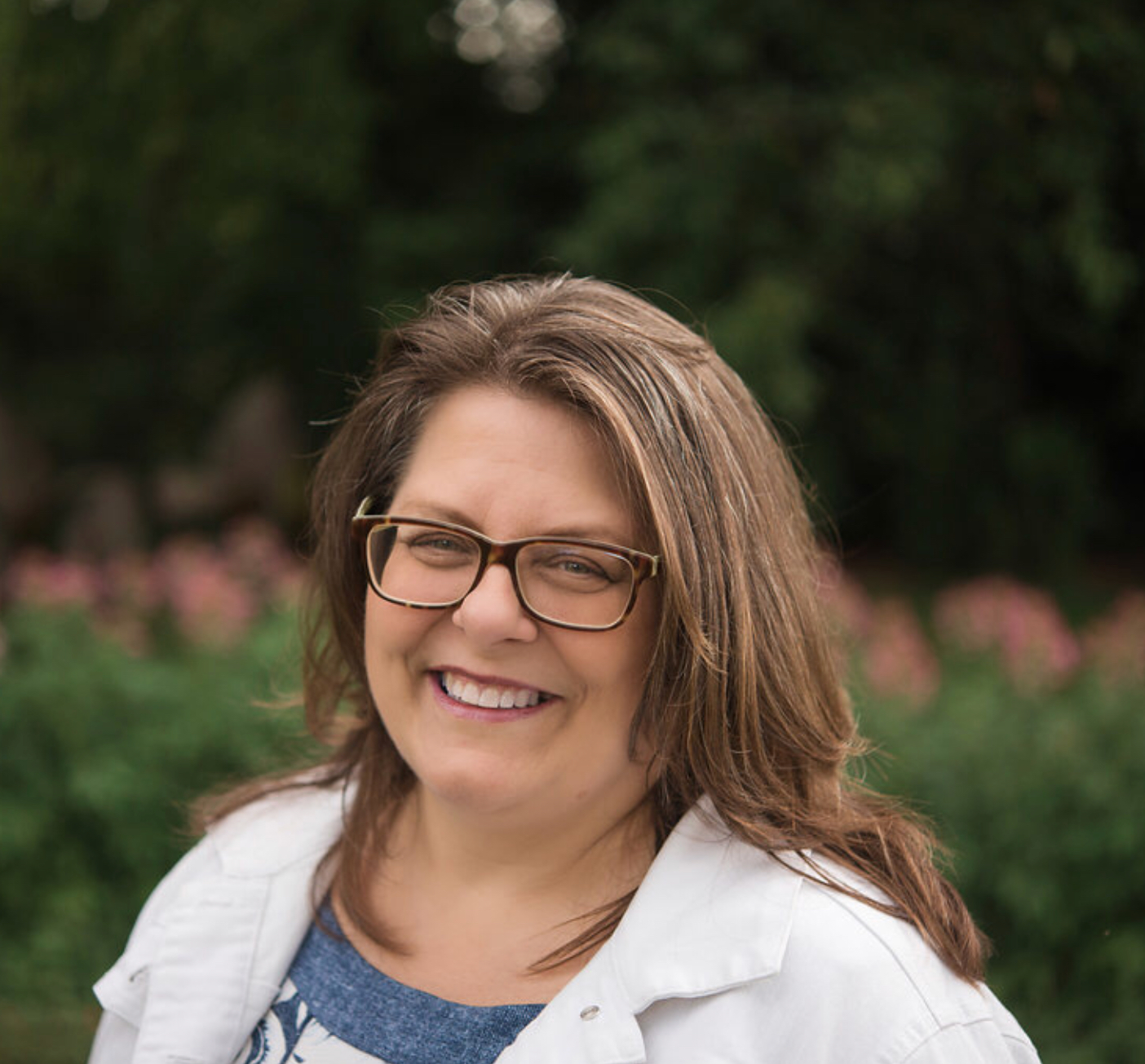 Homeschooling mom – 26 years and counting
Autism Mom
Movie reviewer/Travel blogger
Disney enthusiast