Keeping the Kids Entertained and Busy During School Break
​I remember summer days with my sisters fondly. My favorite memories were making mud pies and mud and weed soup. We used to try to feed the dogs and cats our creations. However, we lived in different times. Unless you live on a 40-acre farm, it may be harder to keep your kids engaged without worrying about who they encounter. With the long summer break around the corner, you might be thinking about how to entertain your kids so they have a fond summer vacation experience to remember. It helps if you can create summer activity projects that capture children's imaginations. These great summer activities for kids at home during school breaks will make the time go much faster.
As a homeschool mom, I personally don't take full summer breaks. Instead, we take breaks throughout the school year, but planning for those breaks is a great way to ensure that you don't have kids saying, "I'm bored all day long." My oldest child is 35, so I have gone through many summer months with kids in tow. Below I present you with some of my best ideas.
My first idea involves getting the kids involved before summer comes. Create a summer bucket list with the whole family. If everyone gets to list a few items that they want to accomplish during the summer, you will be sure to have the best summer fun, get plenty of fresh air, and eliminate summer boredom on those long summer days.
Great Summer Activities for Kids at Home
Backyard Activities
Water Games:
Water Balloons are a wonderful summer activity for those hot days. In fact, any water activity in your backyard will entertain your kids and be fun for the entire family. Obviously, hot days are the perfect time for outdoor activities.
Stock up on water balloons now. There are great ideas for filling the balloons, from filling all the balloons at once with a quick fill self-sealing method to using a water balloon filling station. You can also buy reusable water balloons. Having a water balloon fight will be fun on a hot summer day, but filling hundreds of balloons and having the fun last for such a short time may not be worth it for you.
Get a plastic bat and play water balloon baseball. This appeals to kids of all ages.
This post contains affiliate links. As an Amazon Affiliate, I do earn a small commission from qualifying purchases.
Water Guns:
Instead of water balloons, you might opt for water guns. There is so much fun that can be had with water guns outside. Once you pay for the guns this basically falls under the category of free summer activities, and the guns are so much easier to fill than balloons. You may find that other family members want to get involved in the water fight that ensues so make sure to buy Mom and Dad their own guns.
Create Your Own Water Slide:
If you don't have access to a pool, you can create a water slide in your backyard. This is one of the best summer activities and will entertain the kids for hours.
Pick Up Some Hula Hoops:
The hula hoop is such a versatile toy. First, the hula hoop is an easy way to encourage physical activity. I have never met an adult or child who didn't want to use one every time they saw it. Additionally, the hula hoop, along with some other great toys, can be used to create an obstacle course in your backyard.
Tie Dye:
Who doesn't love to tie-dye shirts, dresses, and other items? This is a great summer activity to pass a day away.
Free Activities
If you start asking around, you will be sure to find summer programs and free activities around your town. Free things and activities can be found with a little searching. Sometimes the local library (which is another great location to visit during summer break) has list of local activities.
Reading programs are free, and you can often get great prizes for reading so many books. Our local library offers coupons for ice cream cones or tickets to a local baseball stadium as a reward for reading books.
Additionally, most local communities usually offer free concerts. In our town and surrounding areas, I know of several communities that have a free concert night weekly. This is a great time to pack and picnic dinner and enjoy music on the green or local park.
Sensory Bins can be fun things to entertain younger children, and even some of the older kids will enjoy them to.
Day Trips
Most of the time, while people work and live in a local area, there is a lack of cultural appreciation. No matter what town or region you live in, there is some culture and history to explore; you might even be surprised at some of the local history you find.
School breaks (unless you are homeschooling) are an excellent chance to explore the area with your children and learn something at the same time. Why not make a habit out of day trips to historical locations or unfamiliar walks around the town? Make the day more interesting by taking a picnic lunch along with you. 
Another fun activity for even older kids is a treasure hunt. You can find treasure hunts online to make your own or with a group of friends.
Rainy Days
Reading Days
In recent years there has been a resurgence in the popularity of books, which is surprising when you consider how children use digital devices these days. In spite of this, or perhaps because of it, reading real books is popular again. It gives you something fun and inspiring for the holidays.
Why not invite your kids to the local bookshop where they can each choose a book to read for the holidays? Then you can make reading days where you stay in the house reading, chatting, and drinking tea. Perhaps you can make a little book club as well to discuss the books you read.
Make sure to check out the local library or bookstores to see where you can find summer reading programs. Make a little reading nook in your living room to encourage reading year round.
Science Activities
Rainy days are the best time to do indoor science activities. Make slime, homemade ice cream, homemade play dough, or other easy science experiments. Consider creating an indoor water table in your kitchen. This is the perfect way to keep even young children happy.
Crafts & Crafty Things
Indoor crafts are a great way to pass the summer and rainy days. Making friendship bracelets, bead animals, and other indoor crafts is a fun and easy idea. If you have a really talented child, they could even make some jewelry. This is a great opportunity for some of your kids to make a little money by selling some of their crafts.
Card Games and Puzzles
Playing and learning new card games is a great rainy day activity. Another fun rainy-day activity are jigsaw puzzles and crossword puzzles. All of these activities can keep a child entertained for a long time.
Community Events 
When it comes to activities for the summer break, you might be struggling with things to keep the children entertained or occupied while you work or shop in the local mall. However, you might be surprised by the events and activities available in the local area when you take a look around.
Most towns and villages have community events you can take advantage of over school breaks. Use a website like Meet Up to find local events and create a schedule for your summer; that way, you always have something on the horizon to keep the kids entertained. 
Some fun summer activities to be on the lookout for include various camps. Summer camp is a great way to plan some fun activities without you doing any of the work. Be sure to limit the amount of camps you do, as you do want to ensure that your children get some free time to be kids. Just make sure to see what type of summer crafts and activities the camps have planned. You don't want your child to end up making a bird feeder at home and one at summer camp too.
If you prefer your kids don't attend summer camps, create your own camps with a few of your kids friends and their parents. This takes planning so talk to a few friends, and have each one select a day to prepare a craft and snack. If you don't have a backyard you can use, there are local parks that would be great meeting places.
Collect Things 
When it comes to entertaining kids on vacation, you need to have some project ideas. Collecting things is an excellent way to entertain the kids and help them learn things about the world and the local environment. It also gives you an excuse to visit the forest or the coast.
If they prefer to collect dolls or toys instead of twigs and stones, LOL Surprise is worth a visit. LOL Surprise is an online store for collectible dolls and toys. If you think that sounds perfect for the kids, you're right, but the website also has options for adults to collect as well.  
Under the collecting things heading, you can also plan a nature scavenger hunt. You can be sure that your child will want to keep some of the items that they have found in nature. You will probably have a slew of rocks for a great collection! LOL
Movie Nights 
While you are busy making sure your children don't have too much screen time, don't forget to plan a family movie night. Who doesn't love a movie night? This is a great thing to include in any school break schedule, and it works well with reading days and local trips. Again, you can make a movie night into a project by working through all the classic movies in a particular genre that your kids enjoy. 
Other fun family movie nights include setting up a projector outside and inviting friends for movies under the stars. This can be a lot of fun, especially if you plan it around a theme.
If this is the last summer you have with a child before they head off to college, you might want to sit down and talk with them about expectations. They may be working or planning to spend time with friends. If you want to have any time with them, you might want to plan a big vacation and ensure they are on board. In fact, having them pick the destination can ensure they will want to go. 
Summer vacations go by in a blink of an eye. However, if you do a little planning, you can ensure you have great summer memories for years.
Items to Consider Buying:
Water guns
Hula Hoops
Sidewalk Chalk
Spray bottles
Items for homemade slime
toilet paper rolls
Shaving cream and paper plates for a shaving cream fight
What are some of your favorite summer activities from when you were a child? Maybe it was making homemade popsicles, a bike ride with your father, having a car wash with a school group, an eighth-grade trip to New York City, or going to a water park with your friends. For me, our county fair that was held at the end of summer break. Comment below with your favorite summer memory. I would love to hear from you.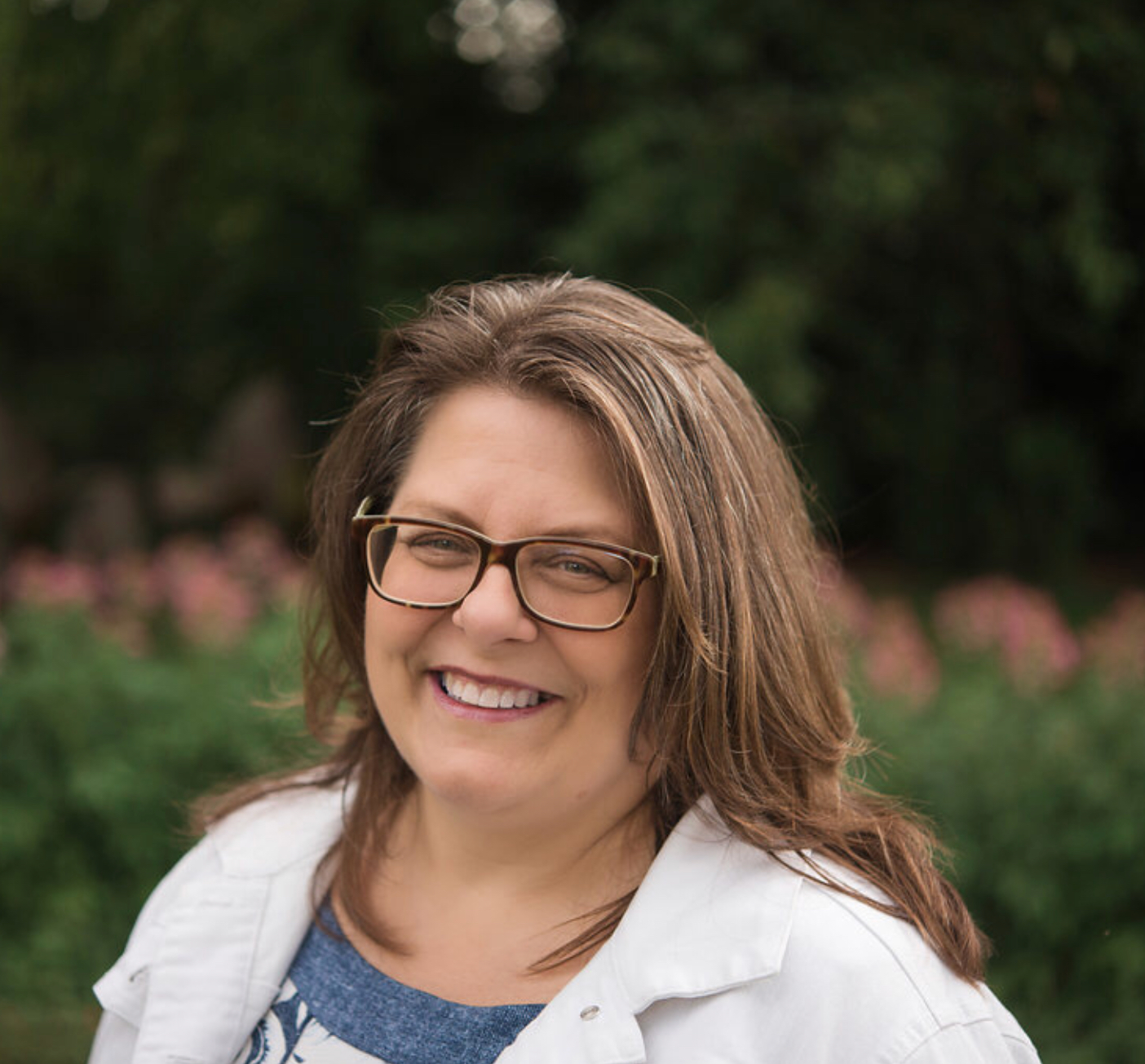 Homeschooling mom – 26 years and counting
Autism Mom
Movie reviewer/Travel blogger
Disney enthusiast