Whether you're feeling up to stuffing your own Advent calendar this year, or just want something easy you can pick up and be done with, Advent calendars are a great way to celebrate the holiday season! They're a great countdown calendar to track how many days until Christmas or Christmas Eve, and each day can be filled with fun treats! If you're looking for a great Advent calendar for your family, you don't have to go into a store! In fact, all of these can be purchased online and be delivered right to your door! Here are the best Advent Calendars on the web.
While Advent for the Christian world is about preparing for the birth of Christ, many people have taken on the season before Christmas or Hanukkah to give daily surprises, sweet treats, or a daily special gift to the children or loved ones. And many people opt to start Advent or their advent calendar on the first day of December.
In fact, traditional Advent calendars do not actual begin on December 1st, but according to the Christian church and usually consist of mangers, Jesus, Mary, Joseph, shepherds, angels, and animals found in the first Christmas. there are so many calendars with modern flairs such as the Aldi Advent Calendars or Wine Advent Calendars. Long-lasting wooden advent calendars are popular because you don't have to buy a new one each year. Many current-day versions have Santa Claus and reindeer or popular toy advent calendars are filled with the latest craze such as Pokemon or Star Wars.

Additionally, there are tea calendars, a beauty calendar filled with products available for both men and women, Lego calendars, a hot sauce of the day, and calendars that cry, talk, walk, blink and run a temperature (If you know, you know). It is easy to make your own calendar and fill it yourself, but it can be time-consuming. So for the purpose of this post, we will focus on store-bought designs, both filled and unfilled.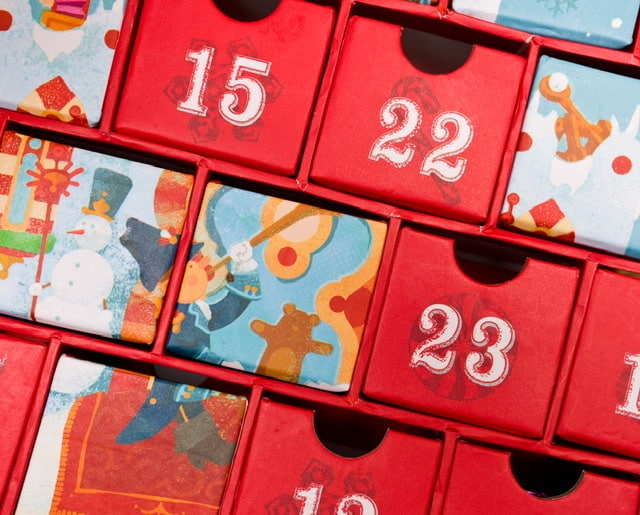 This post contains affiliate links. As an Amazon Affiliate, I do earn from qualifying purchases.
WHEN IS ADVENT?
Before you go out and buy or make an Advent Calendar, you need to know when Advent is. Technically, Advent begins on the Sunday that falls between November 27 and December 3 each year. If you are using an Advent Wreath, there are many different options to choose from. But if you are using a Countdown to Christmas Day calendar, many people opt to begin on December 1.
THE BEST STORE BOUGHT ADVENT CALENDARS
The Byers' Choice Christmas Tree Calendar is wooden with 24 numbered drawers that can be filled with treats. This adorable tree stands 20" tall.
This Christmas House Advent Calendar is 22" tall and can be filled with your choice of candy or treats.
This adorable Santas Sleigh Advent Calendar measures 19″ X 13.5", and comes prefilled with Lindt chocolates.
This adorable wooden gingerbread house Advent Calendar has to be the best one out of all the wooden ones. I am partial to gingerbread houses, but this one is absolutely adorable and is on my Christmas wish list.
Adorable Pre-lit with lights features Wooden Reindeer.. This timeless Advent calendar is a hit because it is a show stopping decoration. The LED lights make this one a decoration that you will use for years to come even if you don't "do Advent calendars." This is definitely a piece you will hang onto for the grandkids!
This is an Advent Calendar with a twist. Countdown to Christmas with a tree you decorate. Each day, place a new ornament on the wooden tree until you hit Christmas. Fun activity for young and old alike.
This beautiful display piece is an amazing Nativity Scene, but behind each hidden door you can put chocolate, candies, toys or even a written message. Each day gives you the perfect opportunity to discuss the real meaning of Christmas – the birth of Christ.
While I am not a fan of Harry Potter (shocking gasp), I know that many of my readers are. This Funko Pop Harry Potter December activity features a different figure every day!
Read a story about your favorite Disney characters each day leading up to Christmas. Includes the following characters: Mickey Mouse, Belle, Cinderella, Peter Pan, Winnie the Pooh, and more from your favorite Disney movies and Disney tales you love!
PLAYMOBIL offers several different versions to countdown to Christmas, and each one is designed to delight your child!
Perfect for the Hatichimal fan in your life.
Animal characters will delight both young and old.
Designed for that rock and mineral lover in your life.
Who doesn't love Chocolate? I would personally love this calendar!
If your taste is a little more expensive than M&M's, check out Godiva gourmet chocolates! Hide this one from the kids!
Tea lovers will enjoy having a different type of tea each day. This countdown to Christmas features organic, herbal teas that are sure to delight your senses. Pukka's non-chocolate Advent calendar has flavors such as lemongrass & ginger, mint refresh, English breakfast, wild apple & cinnamon, and more flavors that will enhance the holiday season.
While not an actual countdown to Christmas, these wind-up toys are perfect to just leave by your child's cereal bowl each morning! Imagine their delight in seeing a new wind-up toy each day!
Gnomes are all the rage this year! This unique countdown to Christmas calendar will be used for years to come.
Our family has a Nativity Magnetic countdown that we have used for years. My grandkids love it too. From the first lamb to when baby Jesus is placed, each day offers a "reason for the season."
The significance of each piece of this Nativity set is printed on the back of the magnetic folder. Keep your children's eyes upon Jesus this year with this fun playset!
Each day read a story telling the Christmas Story. From the angel visiting Mary to the 3 Wise men these books double as "ornaments" to hang on your tree.
I happen to know several people that would love this type of Advent calendar celebrating with their favorite Office characters.
The History of the Advent Calendar
The tradition of Advent calendars dates back to the 19th century. German protestants would mark their doors with chalk marks or light candles to count the days leading up to the big day – Christmas. However, eventually, Advent calendars became printed. Gerhard Lang is thought to be the person who first printed an Advent calendar in the 1900s. It was based on one his mother had made and had 24 pictures attached to a piece of cardboard. This family was creating Pinterest worthy projects well before their time. Lang included "little doors" on his. However, during World War II production ceased due to a cardboard shortage.
Other first Advent calendars included: a German newspaper printing a calendar to insert as a gift to the readers.
The World's Largest Advent Calendar
According to the Guinness World Records, the world's largest Advent calendar was built in 2007. It measured 232 feet, 11 inches tall and 75 feet, 5 inches wide. It was built at St. Pancras train station in London and celebrated the reopening of the train station.
Other Ways to Celebrate Advent
Giving unique Advent calendars to your children or significant other seems like a sweet way to celebrate the season. However, keep in mind that you can select other ways to celebrate without spending money and giving gifts each day. Performing random acts of kindness for strangers each day of December can teach your children much more about the reason for the season than giving them a toy each day. But there is nothing that says you cannot do both. Celebrate with your children and teach them at the same time.
For more Christmas content, check out the following posts:
Advent Wreaths to Make for $10 or Less
How to Avoid Overspending at Christmas
The Best Christmas Books to Read to Kids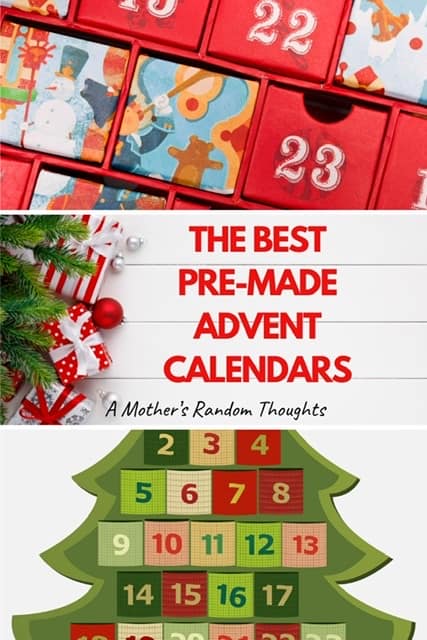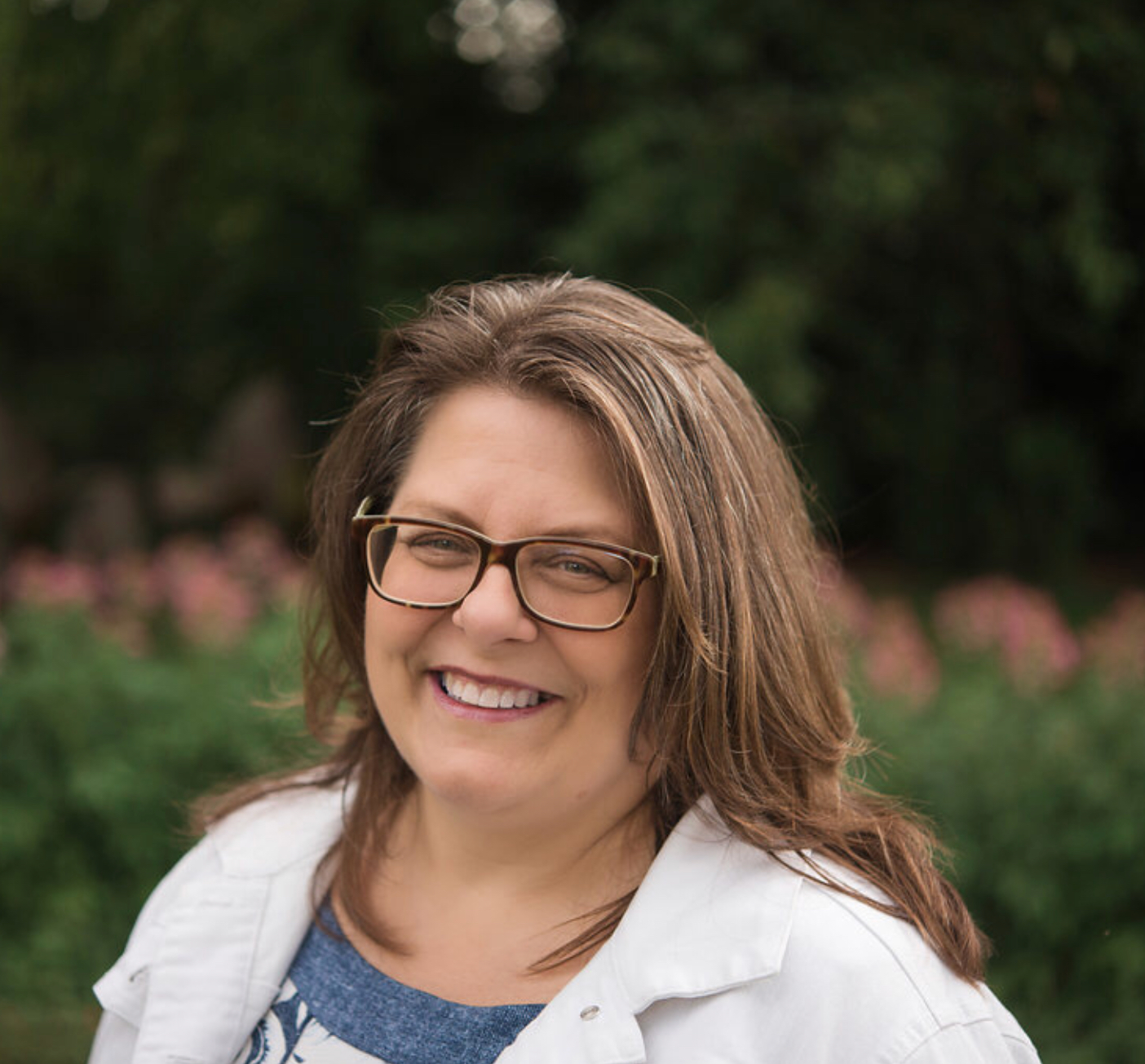 Homeschooling mom – 26 years and counting
Autism Mom
Movie reviewer/Travel blogger
Disney enthusiast