Smart Kidz Radio Review
This post contains affiliate links. As an Amazon Affiliate, I do earn from qualifying purchases.
I used to love listening to the radio, however, the last decade or so has been interesting. It seems that every time I turn on the radio, it is filled with shock jocks designed to make you blush. These radio personalities oftentimes say things you don't want little (or big) ears hearing. Because of this, I was excited to check out Smart Kidz Radio. This program gives parents a viable option for listening to a wide range of music for children infants through elementary age and even older. I have been gifted a 6-month membership to Smart Kidz Radio: Member's On-Demand Radio Program Library.
What is Smart Kidz Radio?
Think of Smart Kidz Radio as an educational music station featuring a wide range of musical genres. In addition, to music from America, there is also music from other cultures. This subscription-based service gives you access to hundreds of songs designed to teach, encourage, and equip your kids to love all styles of music.
This subscription service is ready to use with no preparation. Simply log in and begin listening. They offer a free live stream and a 14-day free trial for the On-Demand service. There are subscription options – monthly or yearly. The inspirational and educational offerings are amazing!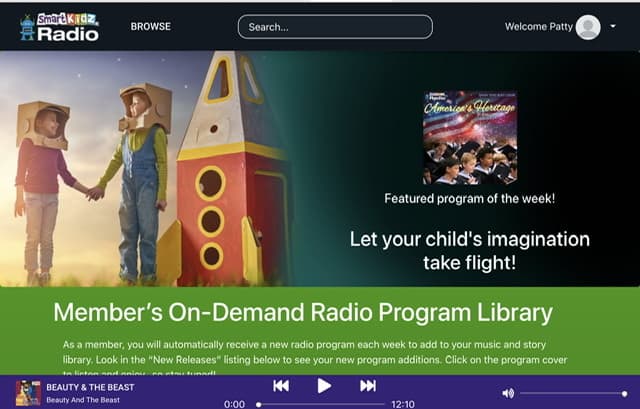 What is included with SmartKidz Radio?
While there are quite a lot of selections (the company has a library of over 3000 family and children's songs), there is also a "Featured Program of the Week." This selection can introduce you to songs that you may not otherwise listen to. The current selection today was America's Heritage in Song.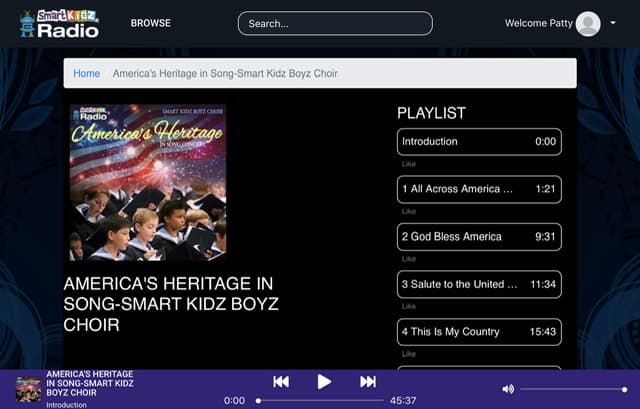 Some of the other "channel selections" are entitled Exploring Your World through Science with selections such as Weather Watch, Spiders, Apes & Monkeys, Seals & Walruses. Additional selections fall under the following categories: Learning Math & Reading Skills, Nostalgic Music Programs featuring hits of the 50s, 60s and 70s, Music Styles such as Blues, Classical, Country and more, and even cultural music from Italy, France, Greece, India, Japan and more!
Life & Behavioral Skills, music for infants, Bible & even storytime selections can be found. These are not just "songs," but also educational moments and teaching experiences.
There are so many selections to listen to that you may be overwhelmed at first. Give it some time to get familiar with the layout. You will find that this on-demand radio gives you all you need to teach your children about music and the world around them.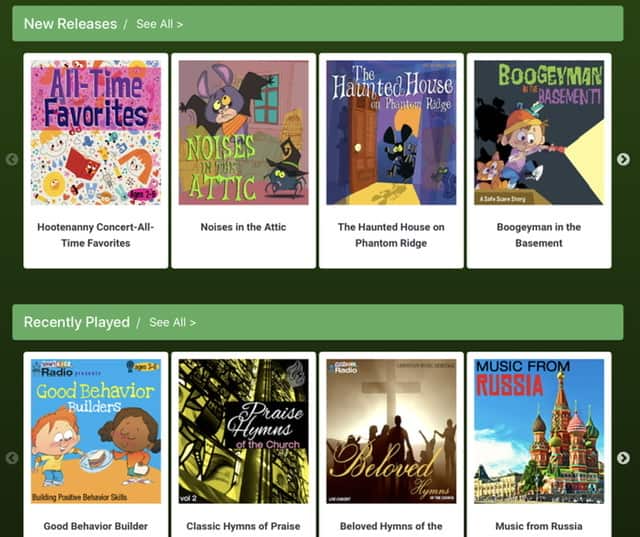 Additional Offerings on Smart Kidz Radio:
Learn Spanish. Listen to Background Music as you Study. Check out the New Releases. and COMING SOON:
Hits from Broadway, Disco Fever, Silly Songs, Movie Theme Songs, Party & Game Sing-Alongs, and Native American Music.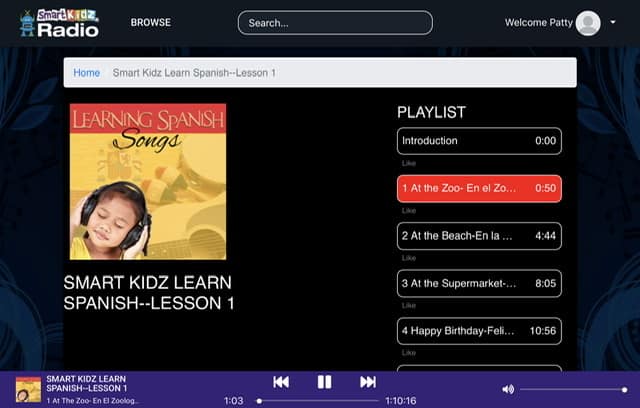 How our family used Smart Kidz Radio?
While I listened to a wide range of channels because I wanted to give Jack-Jack, my 16-year-old autistic son the entire experience before he selected his own programs. However, the ideal age range is much younger. 
I listened to so many songs that when I went to write this review, I had forgotten about some of them. I was so engrossed at the time that I didn't take adequate notes! LOL
We danced and played music. We sang songs and laughed. Our family enjoyed the musical selections and the narration explaining the music.
Furthermore, we listened on my iPad, my iPhone, and my Desktop computer – I love that I can use whatever device is handy at the time.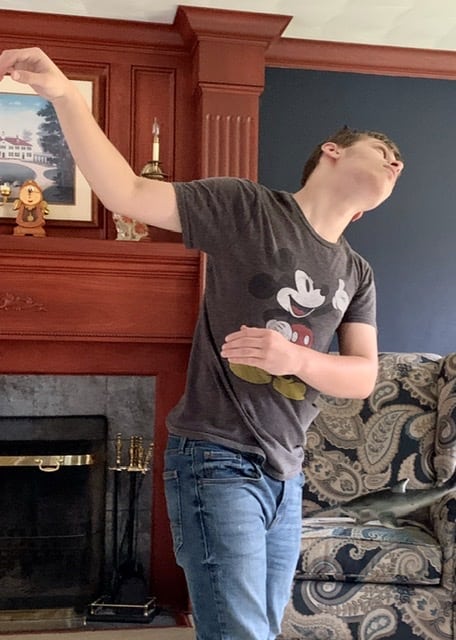 A game I played with Jack-Jack was playing a small snippet of music from other countries. Then I had him guess the country the music came from. He related the music to movies he had watched. The music from France sounds like Ratatouille, the songs from the Middle East sounds like Aladdin, and music from Japan he recognized from visiting Epcot. 
Another favorite was storytime, especially Beauty & The Beast. This story is a favorite in our house! One of the things I like about these fairy tales is that they are closer to the original versions and not the movie versions. This exposes your children to the differences between the story and the movie.
The Smart Kidz Foundation
Another aspect of Smart Kidz Radio is the The Smart Kidz Foundation. The Foundation's mission is to encourage young people to make a difference in their own lives, the lives of others, and in the global community.
To achieve their mission they donate a portion of your membership fees to the non-profit Smart Kidz Foundation that supports programs to give opportunities to young people thereby allowing them to follow their dreams and use their talents to make the world a better place.
My Recommendations for a Smart Kidz Radio Subscription
While this program is definitely for the younger children, even my 16 year old autistic son enjoyed the musical selections. They are upbeat, educational and fun for adults and children. 
These channels give you everything you need to expose your children (safely) to a wide range of music. While I used to buy (hundreds) of CD's to accomplish this, imagine having all of those CDs at your fingertips.
I can wholeheartedly recommend a Smart Kidz Radio Subscription for your family.
Find out what other reviewers for Smart Kidz Radio have to say via the big banner below!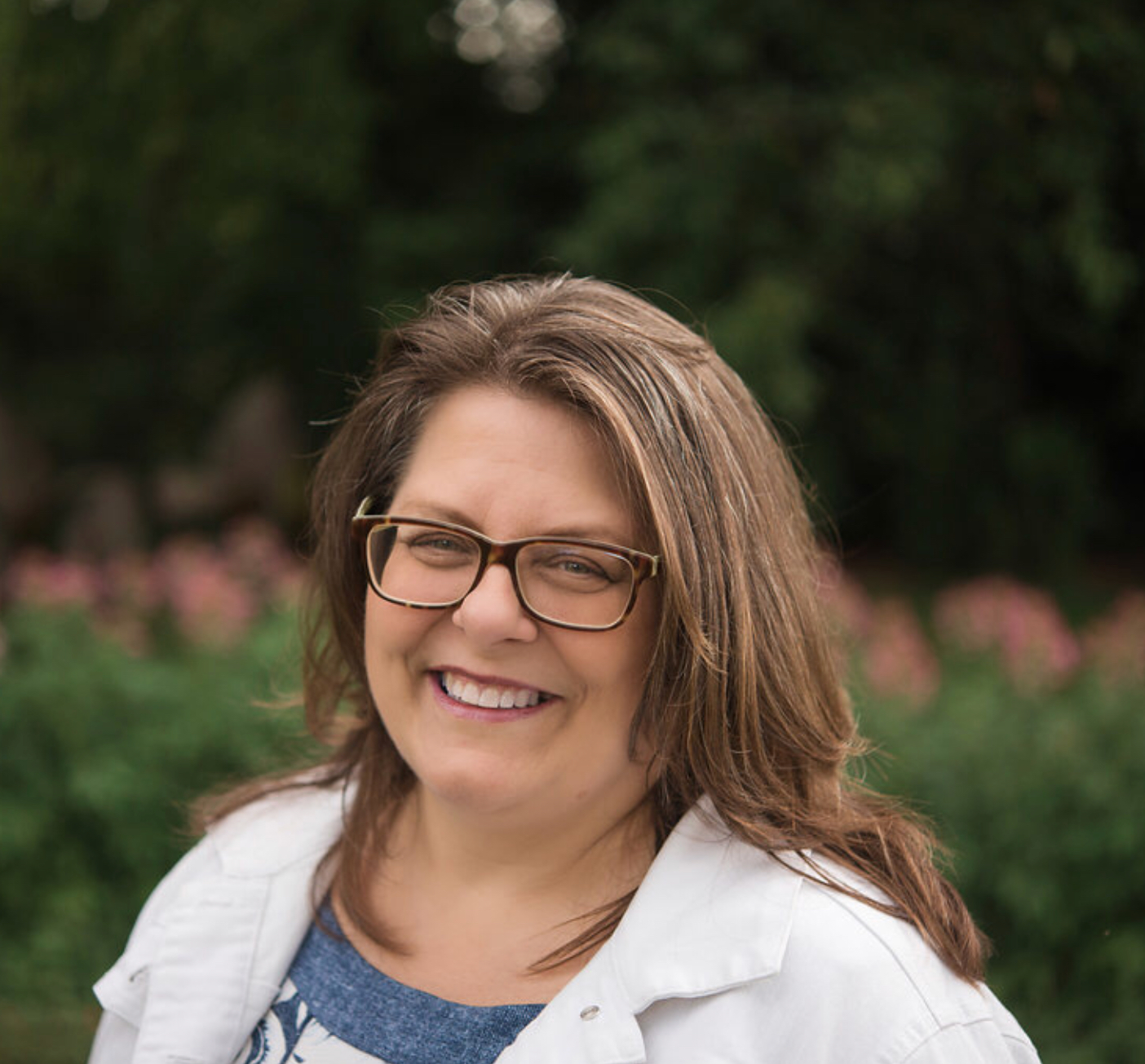 Homeschooling mom – 30 years and counting
Autism Mom
Movie reviewer/Travel blogger
Disney enthusiast