Is the sequel ever as good as the original movie?
There is no middle ground when it comes to the original Sing movie. People either love it or hate it. Additionally, most of the time sequels aren't as good as the original movie. So I will delve into the content of Sing 2 and my personal thoughts on if it is worth seeing or not in this Sing 2 Christian Movie Review. I will also give you the information you need as a parent so you can make informed viewing decisions.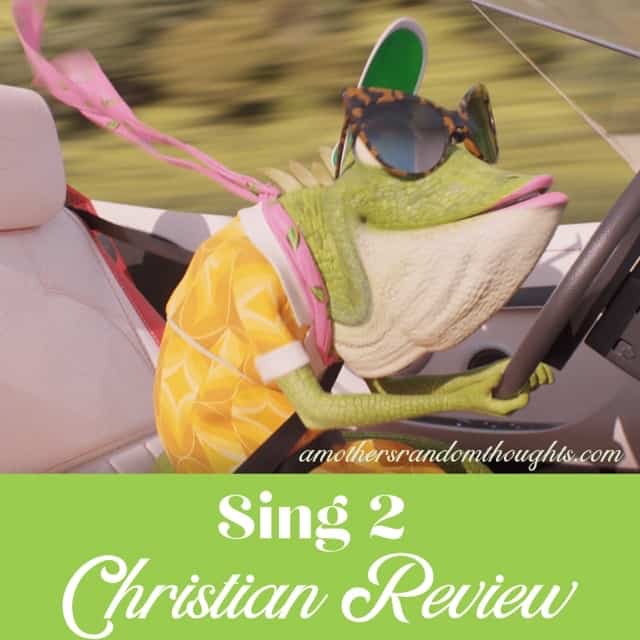 Synopsis of Sing 2 Christian Movie Review
The original cast of Illumination's Sing is back to entertain audiences. The opening to this movie may have you wondering what you just walked into. However, you soon realize what is going on as the cast settles into their normal roles.
We once again find Buster Moon behind the 8 ball. He has said he will produce a famous singer who is in retirement (Clay Calloway played by Bono), but he has never spoken to the man. Meanwhile, he is busy writing and producing a new show. Can he produce Clay Calloway to star in his new show?
What Parents May Want to Know – Sing 2 Christian Movie Review:
The Good:
This movie is much cuter than I thought it would be. I went in with low expectations and was surprised at how much I liked it. There is little objectionable content.
Furthermore, the CGI has obviously improved over the last 5 years giving us a more visually appealing movie. The sets are amazing and the colors just pop in this movie.
The overall feel of this movie is upbeat and energetic. This is a feel-good movie designed to leave you all warm and gushy.
There are themes of overcoming your fears and moving on after losing a loved one. One thing I really like about the Sing franchise is that the characters become like family encouraging one another.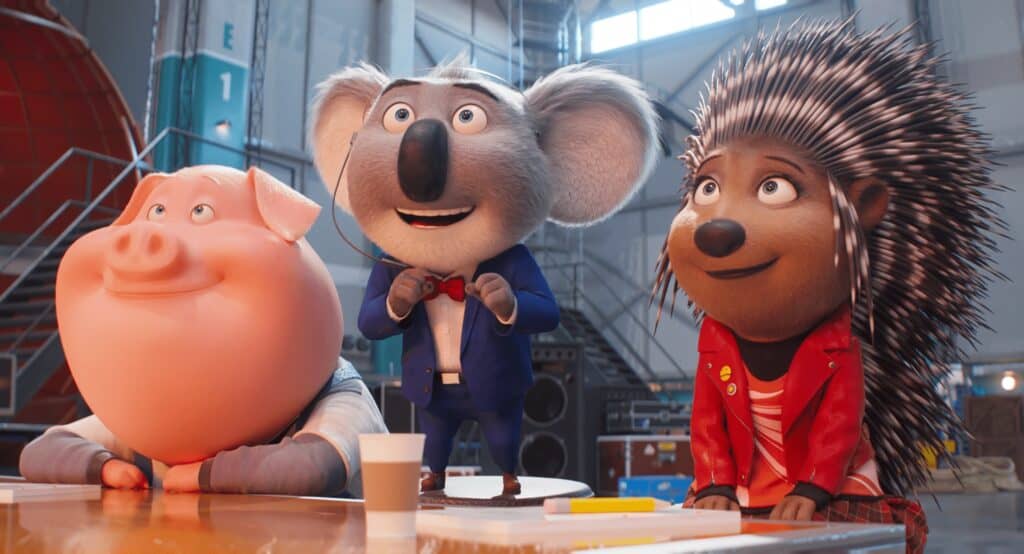 Potentially Objectionable Content in Sing 2:
No Christian movie review would be complete without talking about content that parents may object to.
Language:
While there is no foul language, there are a few instances of words that parents may want to know: low-life loser, weirdo, stupid, go to heck, dumb, and one character says, "don't screw up or else." However, there are no instances of taking the Lord's name in vain. This is something that is rare in current movies.
Furthermore, there are two songs worth mentioning: Heads Will Roll includes the lyrics "off with your head, dance till you're dead."
The phrase "Kiss my…" is sung during one of the songs. (Sueltate). The phrase is not finished.
Violence:
A character repeatedly threatens another character in a very mobster-like fashion – throw off the roof, etc. The mob character is a wolf – he could be scary to some children. At one point he holds Buster over the edge of a tall building.
A character crashes a car.
Johnny is hit with a stick repeatedly by a choreographer.
Some characters get shocked by an electric fence.
There is a fighting scene – characters fight with sticks in a ninja style. I would caution your children that someone can get seriously injured fighting in this manner.
Additionally, a paintball gun is used.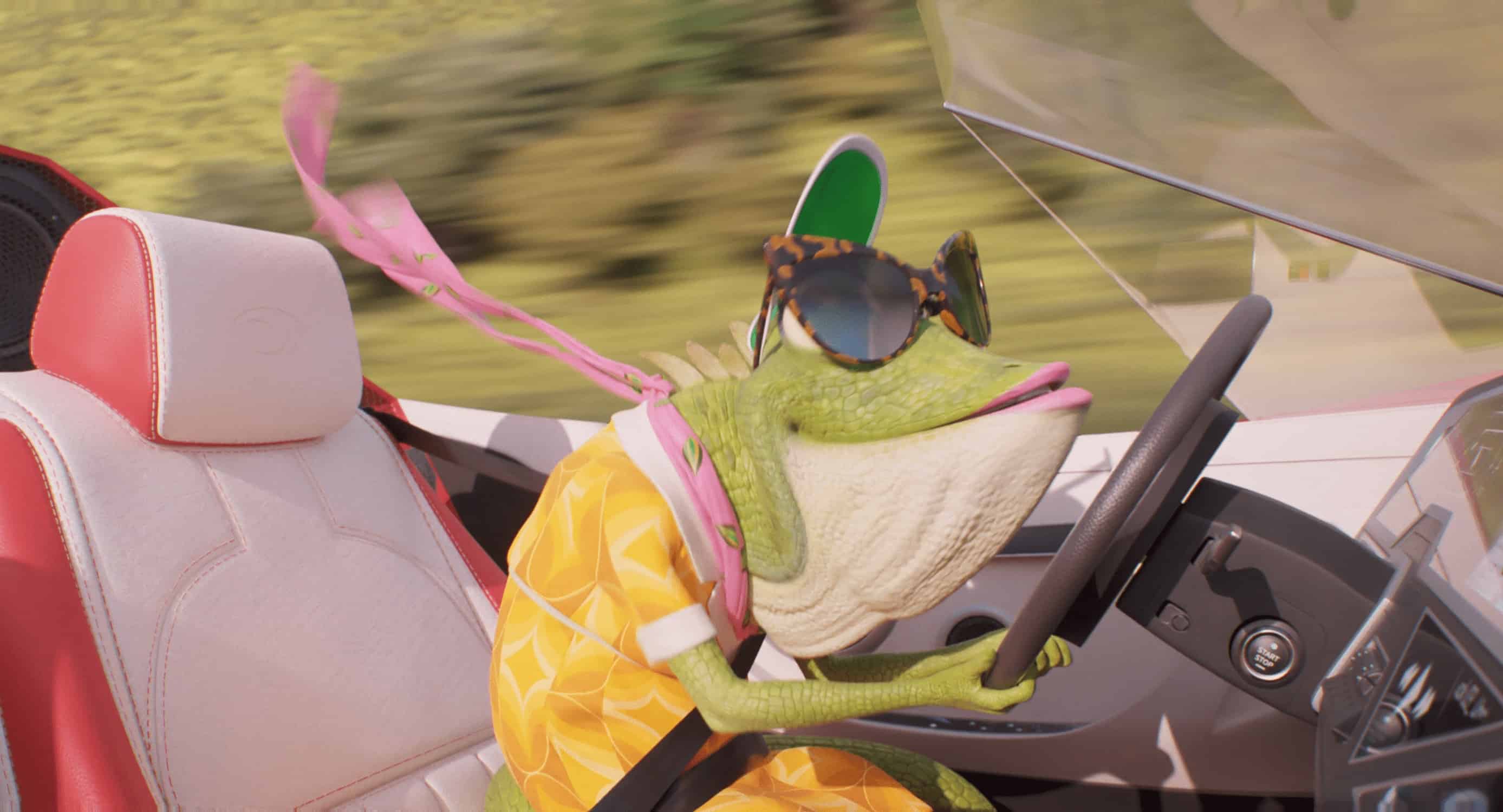 Other Objectionable Content:
A pig stands in front of a bus to get it to stop.
Miss Crawley (the lizard assistant of Buster Moon) loses an eye and puts an apple in the eye socket.
A character (these are animals) gets out of bed and while you don't see anything, it is implied he is naked.
Other Items Parents May Want to Know About:
One character has become a recluse after the death of his wife. He never leaves his house.
The Sing cast goes to the town of Red Shore which is the "entertainment capital." This town looks like Las Vegas without the obscene billboards and advertisements on buses.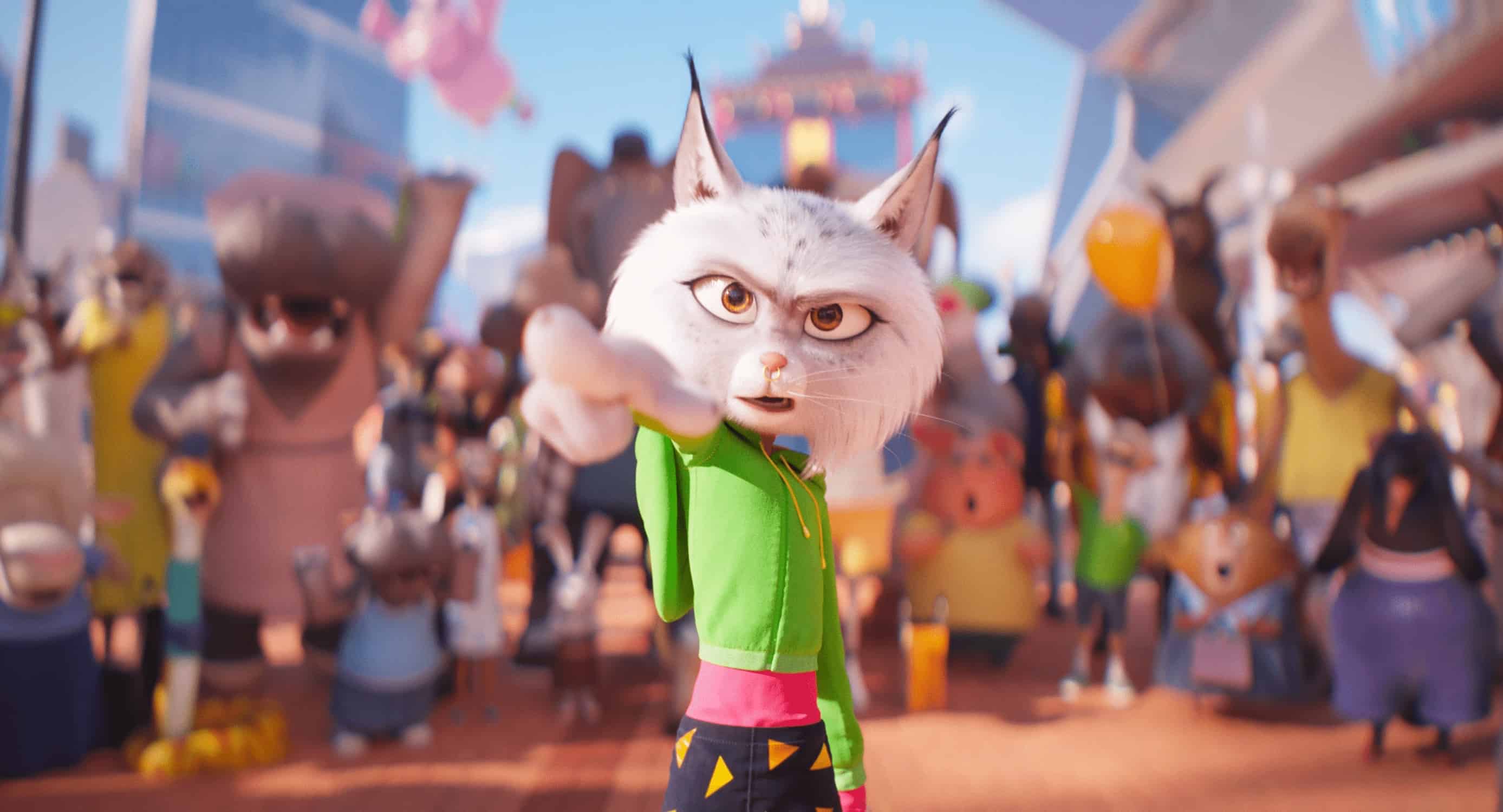 Teachable Moments in Sing 2
Many times people walk away from things they love doing because of grief. This is a great movie to highlight that concept. Clay Calloway quit singing when his wife died, but it was singing that starts to help him heal. If your child has not had to deal with grief yet, talk about grief. Discuss how there is not one right way to deal with it, and how we all lose people we love throughout our lives. Additionally, as Christians, we know that we are going to heaven and will see our saved loved ones again.
I did write an article on helping an autistic child deal with grief. Does anyone really know how to deal with grief? Additionally, this article gives you talking points for funerals.
Another idea for using this movie to teach is to put on a play or show. Older children can write a show while younger children can help make sets. The production can be shown to family members, neighbors, and friends.
Sing 2 Christian Movie Review: My Viewing Recommendations:
I was pleasantly surprised by Sing 2. While this is not my favorite movie this year, it is not a bad choice for this holiday season. There are many wonderful moments in the film. However, I did not like the songs in this movie as much as the first Sing.
It is worth noting that younger children will probably have a hard time sitting through this movie. It is a little long (almost 2 hours) and for that reason, I recommend ages 4 and up.
Frequently Asked Questions:
Where can I watch Sing 2?
When Sing 2 premiered it was only available in theaters.
When will Sing 2 be available for streaming?
Currently, at this time, Sing 2 can be watched on Amazon Prime, Vudu, Apple TV, and Google Play. It is not currently on Netflix or Peacock, but we can expect to see it on those platforms in the future.
This post contains affiliate links. As an Amazon Affiliate, I do earn from qualifying purchases.
When will I be able to get the Sing 2 Soundtrack?
The soundtrack for Sing 2 is available on December 17, 2021. You can get it on Apple Music. Additionally, you can find the Sing 2 Audio CD on Amazon. And get the Sing 2 Vinyl at Amazon. This will be released on January 28, 2022.
So, Is the sequel as good as the original movie?
While everyone has different tastes in movies, if you didn't like the original Sing movie, you most likely won't like this one. I did like Sing, and I do like Sing 2. I do not like the songs in Sing 2 as much as I liked the soundtrack of the original movie. However, I do like the Sing 2 storyline more. So overall, I would say, yes the sequel is as good as the original movie.
Synopsis by Illuminations:
Buster Moon and his all-star cast of performers prepare to launch their most dazzling stage extravaganza yet…all in the glittering entertainment capital of the world. There's just one hitch: They first have to persuade the world's most reclusive rock star—played by global music icon Bono, in his animated film debut—to join them.
Buster (Oscar winner Matthew McConaughey) has turned the New Moon Theater into a local hit, but Buster has his eyes on a bigger prize: Debuting a new show at the Crystal Tower Theater in glamorous Redshore City.
But with connections, Buster and his cast—including harried mother pig Rosita (Oscar winner Reese Witherspoon), rocker porcupine Ash (Scarlett Johansson), earnest gorilla Johnny (Taron Egerton), shy elephant Meena (Tori Kelly), and, of course, porcine provocateur Gunter (Nick Kroll)—have to sneak their way into the world-fa mouse Crystal Entertainment offices, run by ruthless moral wolf Jimmy Crystal (Emmy winner Bobby Cannavale).
Runtime: 1 hour, 52 mins.
MPAA (Motion Picture Association of America) Rated PG for rude material and mild peril and violence.
Release date: December 22, 2021. The original Illuminations Sing was released on December 21, 2016 – 5 years ago.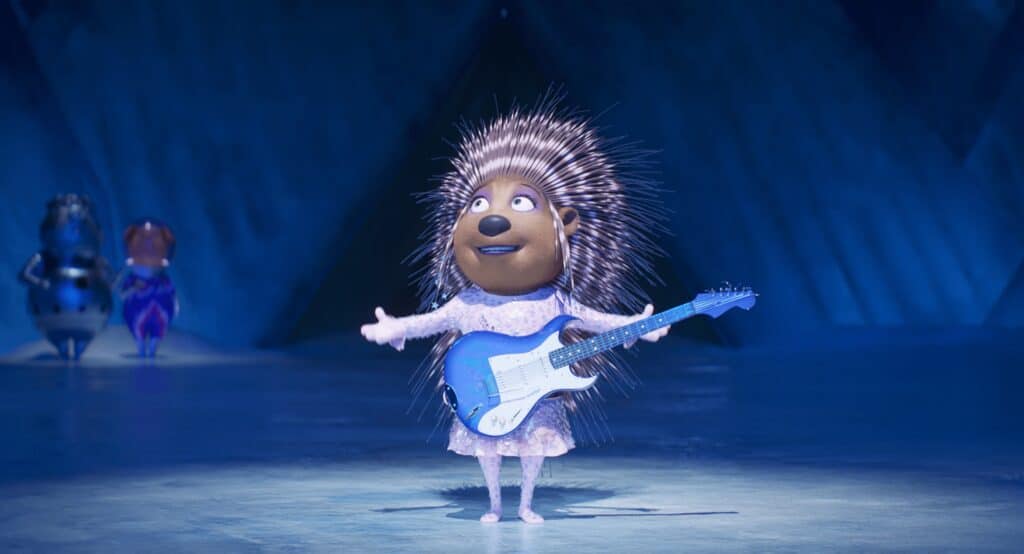 Directed by Garth Jennings
Writer: Garth Jennings
Running time: minutes
Cast of Animated Sing 2
Buster Moon………….Matthew McConaughey
Rosita…………………….Reese Witherspoon
Ash………………………..Scarlett Johansson
Meena……………………Tori Kelly
Johnny……………………Taron Egerton
Gunter……………………Nick Kroll
Miss Crawly……………Garth Jennings
Nana……………………..Jennifer Saunders
Suki………………………..Chelsea Peretti
Mr. Crystal……………..Bobby Cannavale
Norman………………….Nick Offerman
Klaus Kickenklober…Adam Buxton
Darius…………………….Eric Andre
Porsha Crystal………..Halsey
Nooshy……………………Letitia Wright
Clay Calloway………….Bono
Alfonso……………………Pharrell Williams
Linda Le Bon…………..Julia Davis
Big Daddy……………….Peter Serafinowicz
Additional voices include:
Wes Anderson Aaron Hendry
Jason Broad Barbara Isley
Doug Burch Asa Jennings
Cathy Cavadini Caspar Jennings
Will Collyer Louise Jennings
Hudson D'Andrea JP Karliak
Brian T. Delaney John Kassir
Remy Edgerly Katherine Kelloway
Aaron Fors Igor Khait
Julianna Gamiz Danny Mann
George Griffiths Vida Alves McConaughey
Isa Hall Scott Mosier
Chris Renaud Gary P. Rizzo
Jason Schwartzman Liza Seneca
Ayden Soria Jack Stanton
Songs played in Sing 2:
U2: Your Song Saved My Life – this is a new U2 song.
I Still Haven't Found What I'm Looking For (Scarlett Johansson and Bono)
Let's Go Crazy
Can't Feel My Face
Heads Will Roll
Where the Streets Have No Name
There's Nothing Holdin' Me Back
Sueltate
Stuck in a Moment You Can't Get Out
So Yo
A Sky Full of Stars
Could Have Been Me
I Say a Little Prayer
Break Free
Memorable Quotes from the Movie:
"Do you think you're good enough? You must fight for what you believe in."
"Tippy Toes! Tippy Toes! I don't see your tippy-toes." This is the line that my son remembered!
Dream Big Dreams!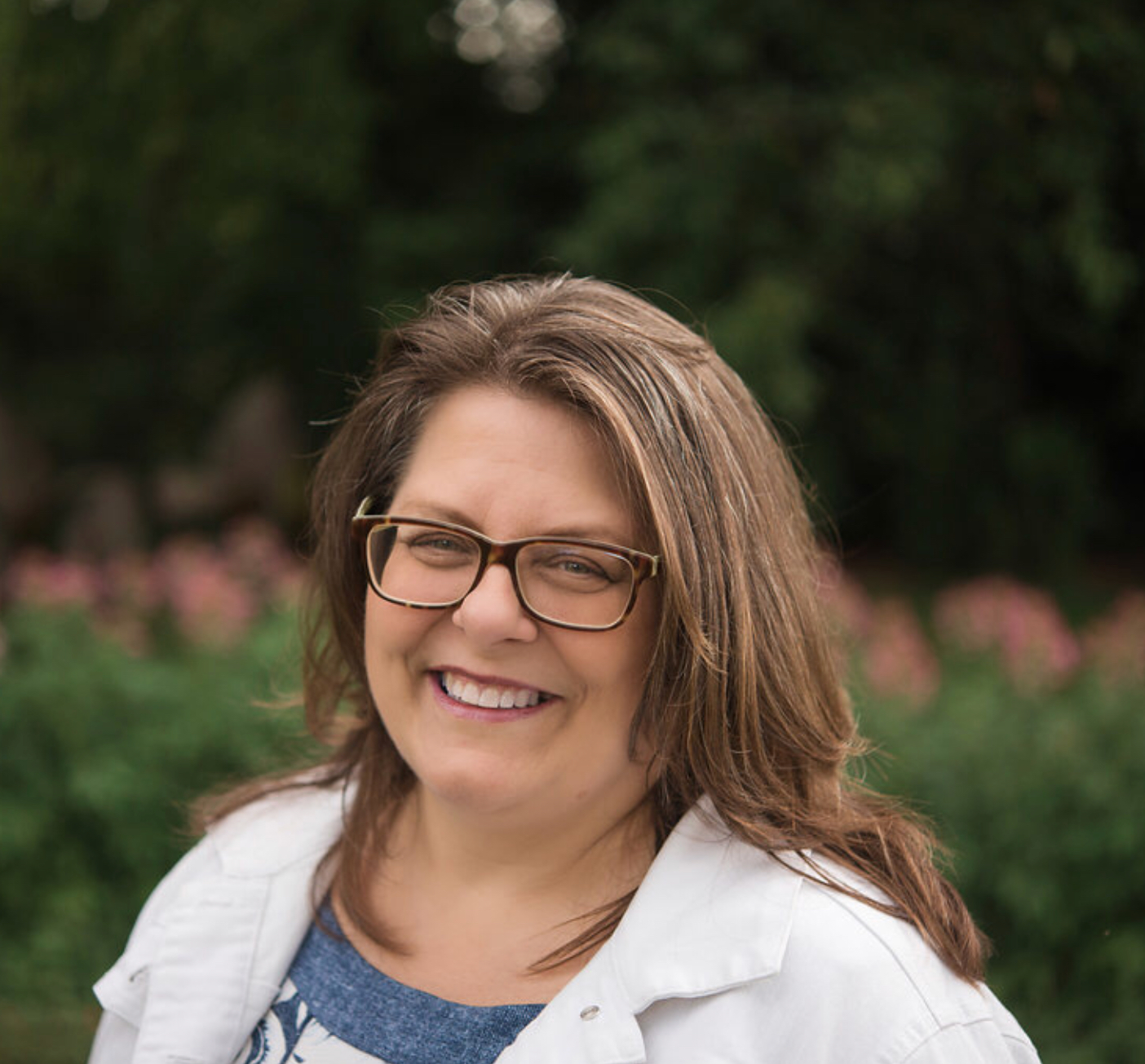 Homeschooling mom – 26 years and counting
Autism Mom
Movie reviewer/Travel blogger
Disney enthusiast