This Christmas Spread Joy with your Children
We all want to teach our children how to be kind to one another. Maybe we even have a great idea of things to do with our children, and then we forget to write them down. Later, that idea is gone from our minds. That is why I created the Random Acts of Christmas Kindness Advent Calendar. It is written down and ready for you!
In the time leading up to Christmas (or Hanukkah), we want to make sure that our children know why we have Christmas countdowns and look for ways to become like kindness elves to those in our houses and communities.
As a Christian, it is important to me for my children to understand how to be Christlike. This time of year so many children are only focused on themselves and what they will be getting for Christmas. However, small acts of kindness during the month of December help teach our children to think of others during the holiday season.
Unless you are intentionally teaching your child to think of others, it will be hard for your children to learn how to be kind or charitable, and how to leave this world a better place. Spread joy with the free printables below such as the Random Acts of Kindness Advent Calendar. Use the calendar or lists below along with the following suggestions and resources for this Christmas season of Advent.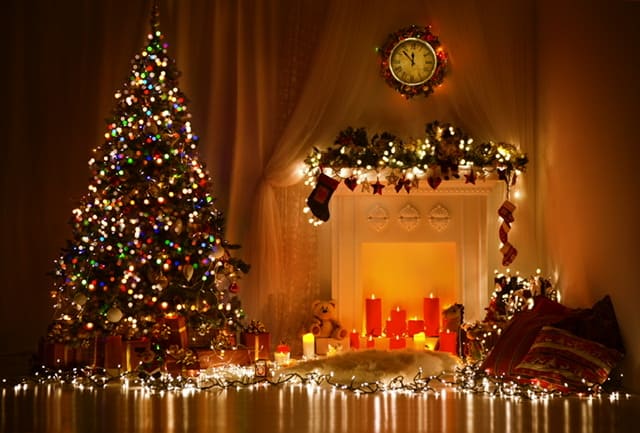 What is a Random Acts of Kindness Calendar
This calendar will have little kindness ideas to help you teach your children to think of others. Additionally, it gives you great suggestions to help spread Christmas cheer to others.
Giving a sweet treat to a postal worker or buying a cup of coffee for a stranger is a great way to embrace the real reason for this Advent season.
These simple gestures are an easy way to help little children experience the joy of giving to others. Young kids will not learn this on their own. They need to see adults spreading the Spirit of Christmas.
How to Usee the Random Acts of Christmas Kindness Advent Calendar and Printables
The free printable resources below will give you an outline to use within your household. Print off the calendar and select the activities you would like to do. Choose as many or as few as you would like. Couple it with the December Bucket List, and reward your children with fun activities for completing kind acts.
Some people use Advent Wreaths and read a Bible passage, but for something different, you can participate in an Advent Calendar or list. Print the list, hang it on the refrigerator, and choose items to do for the week.
Another way to use these free printables is to use it alongside an Advent Wreath. As you are lighting your candle each night, talk about what kind acts you have participated in for the day, and plan activities for the next day.
Random Acts of Kindness Ideas
Below you can download a calendar, or you can even just get a plain sheet of paper and write down your own list of random acts of Christmas Kindness to participate in. Here are some suggestions:
At the grocery store return other people's shopping carts in the parking lot.
Carry candy canes to hand out to strangers (don't be surprised if people do not want to take your candy especially during times of influenza or other viruses).
Have your child do something nice for a family member each day.
Offer to wrap Christmas gifts for a mom with lots of children.
Drop off holiday treats at the local police station.
Call a local homeless shelter and find out what types of care packages you can put together. Have a block party with your neighbors to prepare those packages.
Leave money in a vending machine for the next person.
Pay for the person behind you in the fast-food line.
Volunteer at a local soup kitchen.
Send Christmas cards to children in the hospital.
Post uplifting stories on social media
Leave a gift card in a random place.
Thank a police officer for their service.
Visit a nursing home and spread the holiday spirit by caroling or dropping off Christmas cookies for the staff.
Leave positive notes on a shelf in a store.
Find a Christmas Tree within your community that allows you to select a child to buy gifts.
Create blessing bags filled with toiletries and prepackaged snacks and leave where homeless people live.
Drop off hot chocolate for a Salvation Army Kettle worker
Drop money into a Salvation Army Red Kettle every time you pass one.
If you know a single parent, offer to watch the children so they can go shopping.
Leave a treat for the mail carrier.
Bake cookies for the neighbors.
Buy/make and serve a meal for the pastors and staff at your church.
Purchase a Christmas book to give to a family.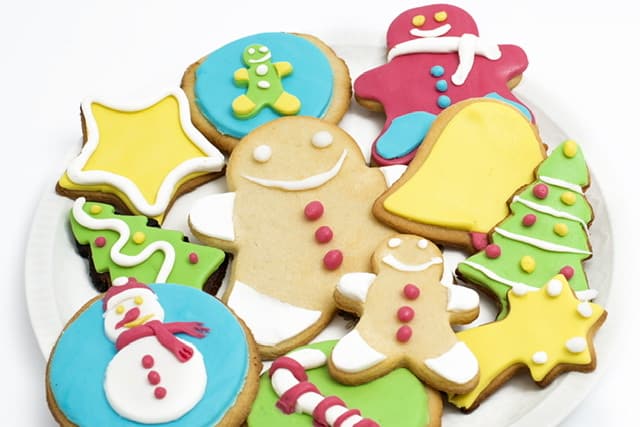 Random Acts of Kindness Christmas Advent Calendar
Print off the calendar below and you are set. I have the calendar beginning December 1st, but you can start at anytime this holiday season. Make this doable for the entire family by selecting activities that fit your budget, time constraints, and family dynamics.
Some families may want to end on Christmas Eve, while other families will want to continue their random acts of kindness challenges for the entire month. Include the whole family in your Random Acts of Christmas Kindness.
It is so important to teach our children to look beyond themselves and do good deeds for others.
Remember a small act of kindness doesn't seem significant but can be just the thing to change someone's life.
Download the Random Acts of Kindness Christmas Advent Calendar here!
Make your own Advent Calendar
Download a blank calendar and using stickers, come up with ideas for each day. A DIY Advent calendar can help get the entire family involved in selecting your own acts of kindness that are relevant to your area and schedule.
Purchase a Pre-Made Kindness Calendar
Yes, there are even calendars you can buy. However, in lieu of a calendar, you might want to check out The Giving Manger which is a wooden manger with straw and a baby Jesus. There is a book to read before you begin. When you and your children perform acts of giving, you get to place a piece of straw in the manger on Christmas Eve (or Christmas Day) place baby Jesus in the manger. The more good deeds you have performed means that Jesus has a softer bed for his head.
This is a wonderful way to illustrate that when you are serving others, you are actually serving God.
This post contains affiliate links. As an Amazon Affiliate, I do earn from qualifying purchases.
Pre-Made Christmas Advent Random Acts of Kindness Lists
In addition to the December Kindness Challenge Calendar, I also have two free Kindness Printable Lists. This checklist gives you plenty of suggestions at this special time of year. Download here!
While it is wonderful to teach these very important lessons during this very special season, it is also vital to teach your children to do nice things for others year-round. For more kindness resources or to continue random acts of kindness throughout the year, visit Teaching Children to Be Kind to One Another.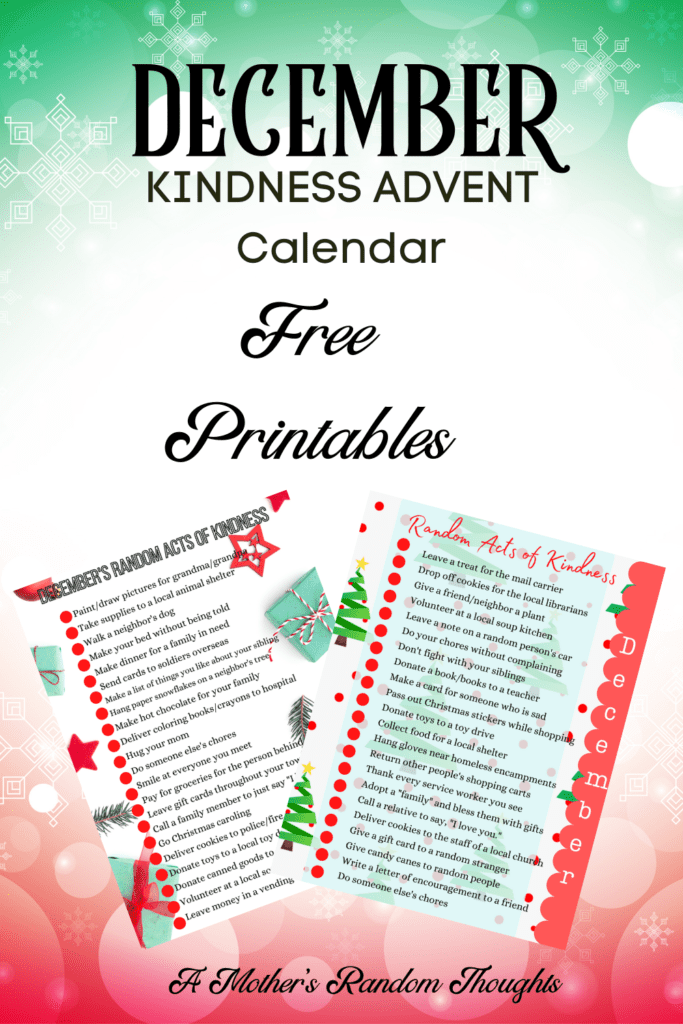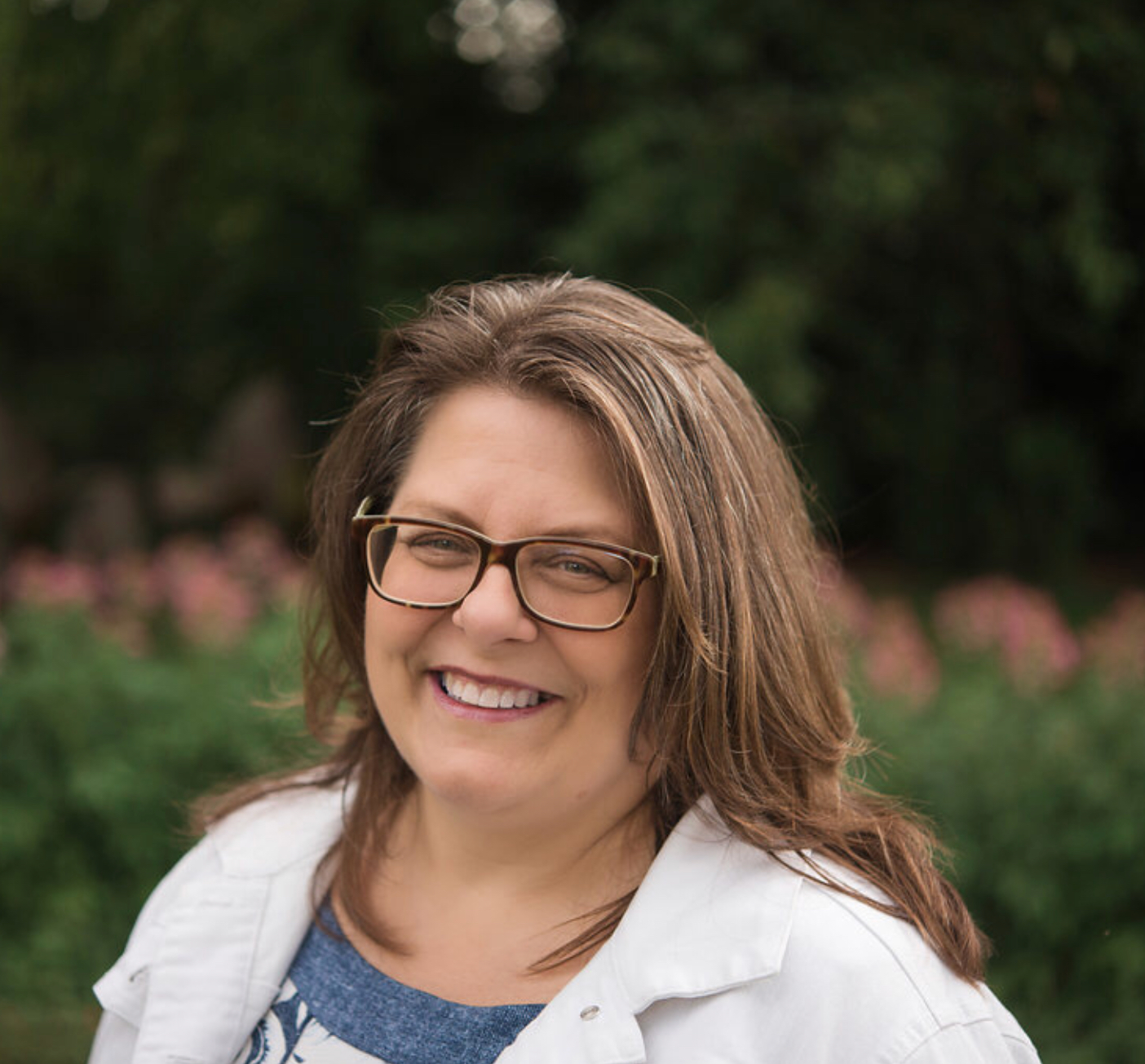 Homeschooling mom – 26 years and counting
Autism Mom
Movie reviewer/Travel blogger
Disney enthusiast