Swim into Summer with Disney Pixar Luca
Sometimes I have been so excited to see a movie, and then it turns out to be like a flounder or a "fish out of water" flopping around until it dies a slow death. Other times, I think a movie will be a flop, but it turns out to be fin-tastic. You came here wondering if Luca is Beta than the average film and if you should take the plunge and watch it. Will my Pixar Luca Christian movie review have you swimming back to my site for even more movie reviews (or gasping like a fish out of water)?
If you would like more information on how I base my movie reviews, visit Movie Review Guidelines.
Christian Movie Review Disney Pixar Luca
The Synopsis of Pixar Luca
(From Pixar) Set in a beautiful seaside town on the Italian Riviera, Disney and Pixar's original feature film "Luca" is a coming- of-age story about one young boy experiencing an unforgettable summer filled with gelato, pasta and endless scooter rides. Luca (voice of Jacob Tremblay) shares these adventures with his newfound best friend, Alberto (voice of Jack Dylan Grazer), but all the fun is threatened by a deeply-held secret: they are sea monsters from another world just below the water's surface.
Directed by Academy Award® nominee Enrico Casarosa ("La Luna") and produced by Andrea Warren ("Lava," "Cars 3").
Disney and Pixar's "Luca" will debut exclusively on Disney+ on June 18, 2021.
My Synopsis:
Luca Paguro is a young sea creature. His job consists of herding goat fish each day. However, one day something magical happens in his life that causes him to explore the world outside. When he meets Alberto, he is encouraged to enter the human world with his new best friend. Together they embark on a journey that opens up a whole new world.
The boys take human form and blend into life in an Italian village, hiding their true identities. This is a classic tale with a twist and involves a summer of fun, competition, and finding out who they really are.
The director, Enrico Cararosa, says he used experiences from his own life to make this film, even going as far as creating Alberto around his best friend growing up. He learned to chase his dreams from his best friend.
What Parents May Want to Know – Disney Pixar Luca Christian Movie Review
The Good:
This is a beautiful film. Disney/Pixar always infuses their films with realism and beautiful imagery. This film is set in the Mediterranean, and the heart and soul of Italy are captured in a spectacular journey.
Additionally, the music, the setting, and the characters are all amazing.
While at times, it feels that this movie has been done before – "I want to go where the people are," it really is a unique twist on an old tale. More importantly, it really is about finding your path in life. The people, places, and friends we make along our journey can help inspire us to be the best version of ourselves.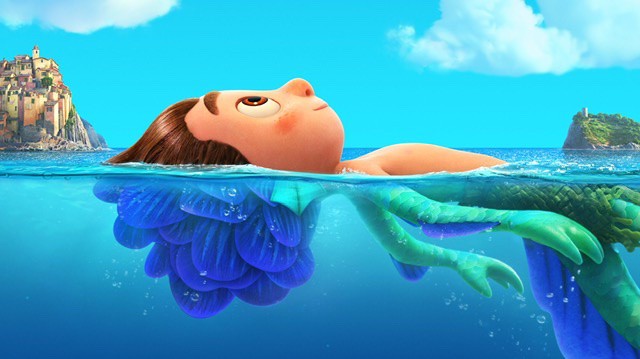 Content That May Be Objectionable:
A common theme in most coming-of-age movies is lying to your parents. Luca's friendship with Alberto causes him to run away. While Alberto encourages Luca to dream, he also could be leading him down a dangerous path. Discernment surrounding your child's friends is important. I really think we walk a tightrope trying to balance letting our kids go and keeping them safe.
But as Christian parents, we also need to stop trying to be the Holy Spirit in our children's lives. In the words of another mermaid tale, "Children got to be free to lead their own lives." (Sebastian from The Little Mermaid).
As parents, there is a balance between making all of your children's decisions for them and raising them to make their own choices. Often as a parent, we have to stand back and allow them to make mistakes much as God does with us. We may think we are keeping them safe, but we may be keeping them from the role God intends for them.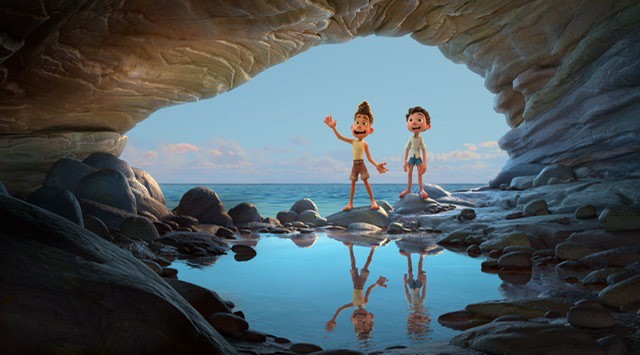 Language:
While there is no foul language in this film, there are a few instances where words are substituted, such as "Mother of Pearl" and "Holy Carp."
One character in the movie says things like "Santa Gorgonzola." Is she calling on the saint of gorgonzola, or is she "swearing?"
One character in the movie is missing an arm. Nothing is ever shown, and he briefly talks about how he lost it.
Violence:
The movie "villain" is a bully that punches, kicks, and knocks people off bikes.
Luca and Alberto build a bike and ride it down a steep cliff crashing at the end. They also jump off a tower. Throughout the movie, they are seen performing "daredevil" stunts.
On a quest to find him, Luca's parents throw water at children and even go so far as throwing kids in the water fountain to find Luca.
Other Content:
There is one other thing worth mentioning, but since I view it as a spoiler, I will mention it down below under the last photos. It deals with Alberto's father.
TEACHABLE MOMENTS
This movie touches on so many great areas that you can talk to your kids about: A character who is missing an arm can be used to talk about disabilities.
CONQUERING YOUR FEARS:
Any fin is possible. An overarching theme in the movie deals with conquering your fears. Some children are risk-takers, and others more naturally avoid taking unnecessary or dangerous risks. While there is not one "correct" path, the person who tries to avoid risks may lead a life that avoids God's best for them.
Following a life surrendered to God means that we take risks – scary risks. God asks us to trust Him in what He calls us to do. For David, slaying the giant had to be scary, but he was called to that journey.
OVERCOMING OBSTACLES:
While most of us don't have scales, we all have things in our life that seem a hindrance. I had a lisp as a child, which made me afraid to talk in public or even in small groups with people I didn't know.
As a mom of an autistic child, I watch Jack-Jack struggle every day to overcome obstacles in his life. He has irrational fears that he works to overcome. We have talked about working on his fear of dogs (and spiders).
FOLLOWING YOUR DREAMS:
Luca can inspire all of us to follow the dreams deep inside of us. But more importantly, to follow the dreams God has given us.
MEETING PEOPLE FROM OTHER CULTURES:
When Luca and Alberto sit down to eat pasta, they have never seen a fork. They eat with their hands. This is an excellent visual to teach your children that people in other cultures have different customs and ways of doing things that may seem strange. Not everyone does things exactly as you do, but that doesn't make it wrong.
ADDITIONAL NOTES from PIXAR: "According to the director, the film is roughly set in the late 1950s, early 1960s—though the end goal is creating a timeless look. Filmmakers immersed themselves in Italian culture of the era to help capture the look they wanted. "I always felt there was something very lovely about the Italian Golden Age—the '50s and '60s. The cinema and the music of that time is iconic and special."
My Viewing Recommendations for Christian Parents
When I review movies, I always try to caution parents about content. Rarely do I say, "anyone can watch this movie." However, in the case of Luca, I can say those words. Luca is a great movie for the entire family!
Final Thoughts
There are so many great moments in this film. However, people tend to look for negative. I did not see any evidence of a romantic gay relationship between Luca and Alberto. However, many people are speculating about that relationship and if there is something more than a friendship between Luca and Alberto, I see this movie as a wonderful friendship between two young boys. Luca is shy and reserved and Alberto is crazy and outgoing. Each one helps the other, and that is what friendship is about.
This post contains affiliate links. As an Amazon Affiliate, I do earn from qualifying purchases.
WARNING – SPOILER ALERT:
What Happened to Alberto's Father?
It is revealed during the movie that Alberto's father left him. This may be a difficult subject for some children. Alberto is living alone because he was deserted. We do not know what happened to his mother. Alberto is essentially a teenage orphan. For children that have been abandoned, this may be a hard movie to watch.
PIXAR LUCA CHRISTIAN MOVIE REVIEW
ADDITIONAL INFORMATION ABOUT THE PIXAR FILM LUCA
Voice Cast Includes:
Luca Paguro: Jacob Tremblay
Alberto Scorfano: Jack Dylan Grazer
Giulia Marcovaido: Emma Berman
Ercole Visconti: Saverio Raimondo
Daniela Paguro: Maya Rudolph
Massimo Marcovaldo: Marco Barricelli
Lorenzo Paguro: Jim Gaffigan
Grandma Paguro: Sandy Martin
Uncle Ugo: Sachs Baron Cohen
Directed by: Enrico Casarosa
Written by: Jesse Andrews and Mike Jones
Produced by: Andrea Warren
Executive Directors: Peter Docter, Peter Sohn, and Kiri Hart
Production Notes:
"Luca is a shy, polite, introverted, rule-following kid who has a secret desire to see the world and learn all he can," says screenwriter Jesse Andrews. "But he's been told his whole life that sea monsters should never go above the surface of the water where all the interesting stuff seems to be happening."
Director Enrico Casarosa lists the works of Hayao Miyazaki, co-creator of Studio Ghibli, and director of Provo Rosso, as inspiring the look of Pixar's new film. Furthermore, Casarosa directed Pixar's 2011 short LaLuna which has a similar feel as Luca.
Another interesting fact is that all of the children's voices in the fictitious town of Portorosso are actually children in Italy.
EASTER EGGS FOUND IN LUCA
PIXAR BALL: The yellow, red and blue Pixar ball can be found on a rooftop during the Portorosso cup bike race.
TOY STORY PIZZA PLANET TRUCK: This can be found as a Vespa Truck parked on a street in Portorosso.
WALT DISNEY'S 20,000 Leagues Under the Sea Poster is at the cinema in Portorosso.
AT THE TRAIN STATION: The number on the train is 94608. This is the zip code for Emeryville – Pixar's home. Additionally, A113 is found on the train ticket at the end of the film.
Other Pixar Movie Reviews: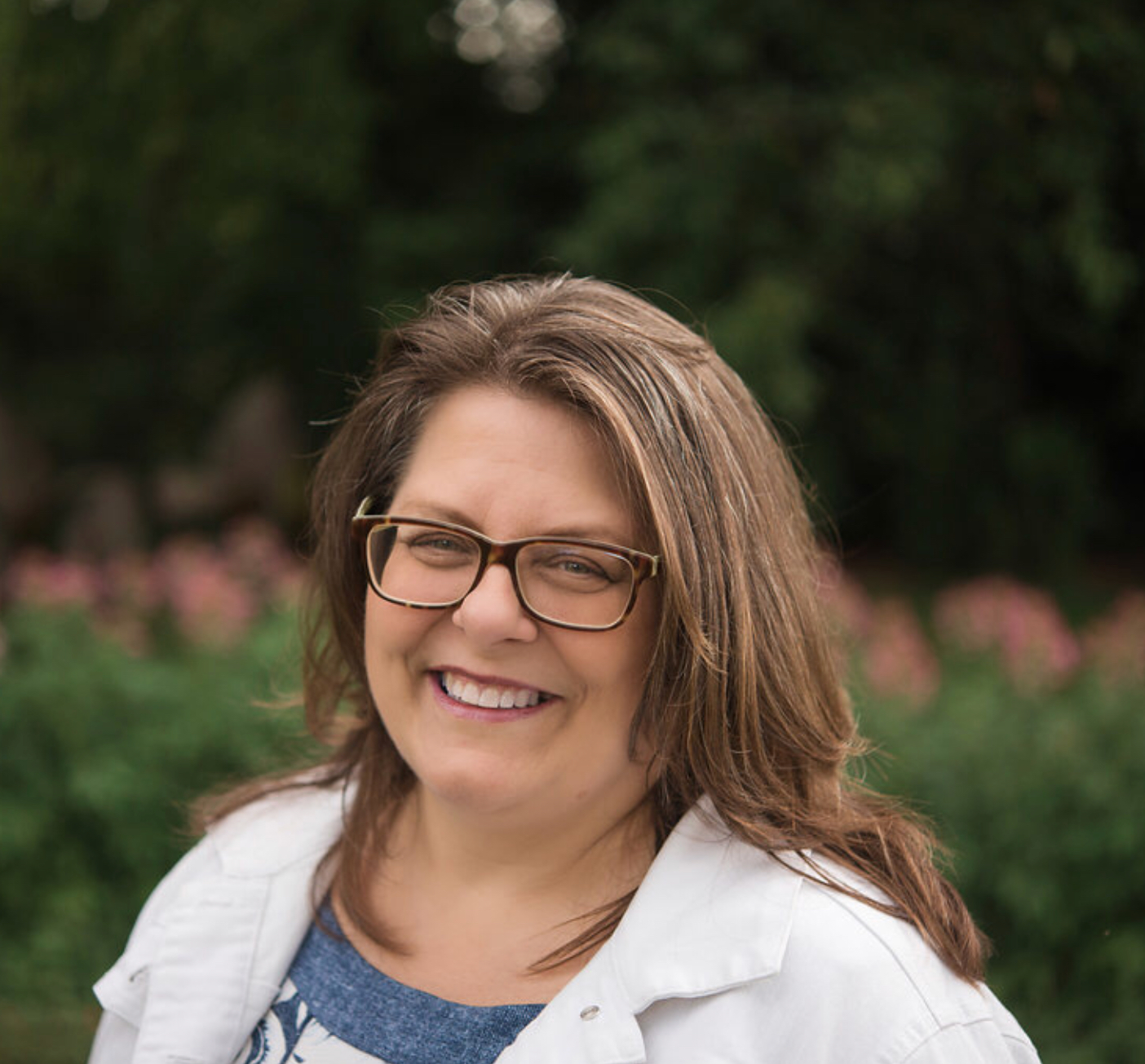 Homeschooling mom – 26 years and counting
Autism Mom
Movie reviewer/Travel blogger
Disney enthusiast