MOVIE REVIEW FOR PARENTS:
Disney's Nutcracker and the Four Realms Movie
Christmas and traditions. Those are two words that go together. If you celebrate Christmas, your family has annual traditions. Maybe it is a special food or cookie, watching a certain movie on a particular day, or visiting a tree lighting in your city. Whatever your family has adopted as a Christmas tradition most likely comes from a blending of traditions from your mother and father. For some families watching The Nutcracker is a yearly tradition. This year's live-action Disney's The Nutcracker and the Four Realms is full of tradition and Christmas spirit. But is this movie suitable for all children? In my movie review for parents, Disney The Nutcracker and the Four Realms, I explore the sides of this movie that may not be suitable for all children.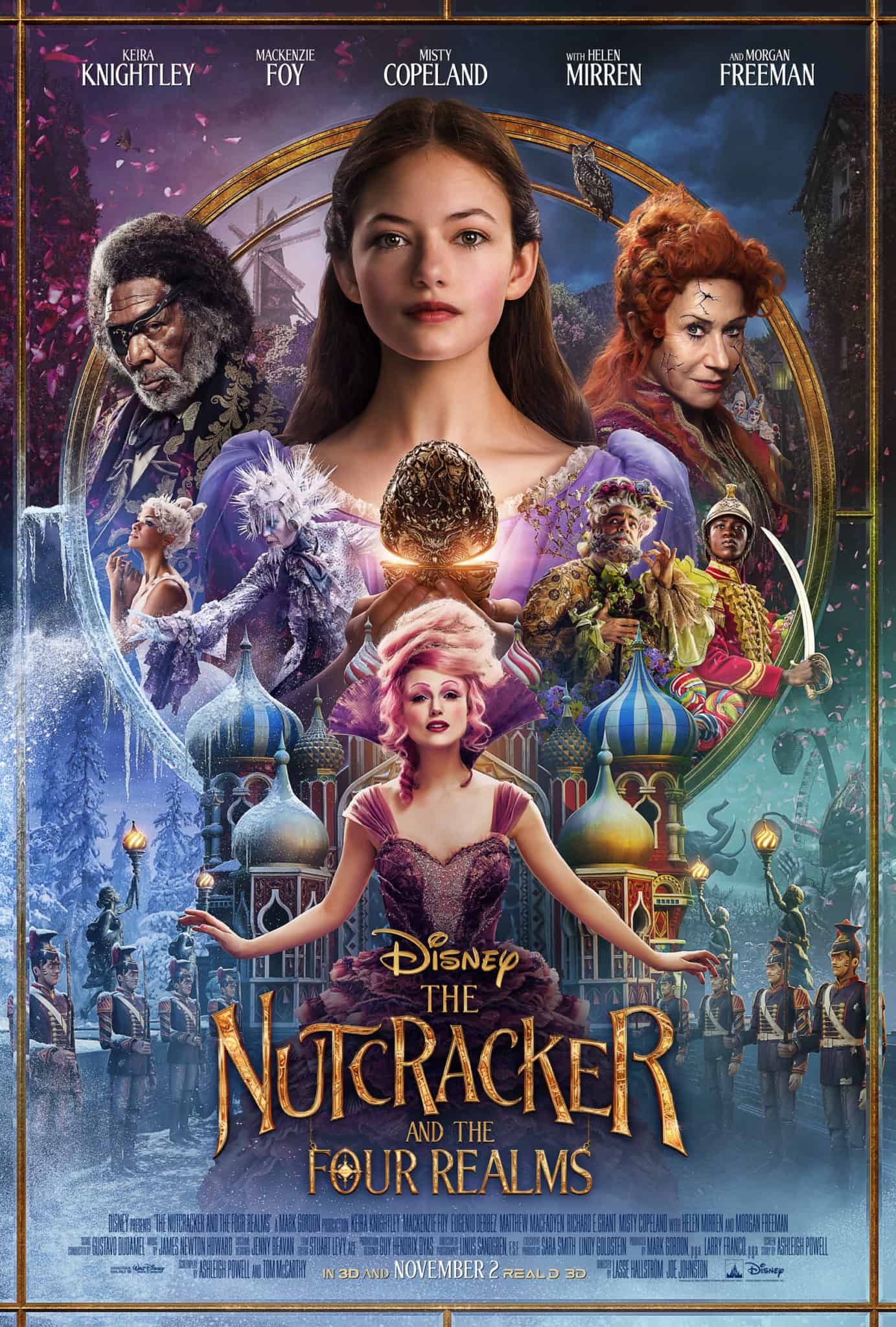 SYNOPSIS: Movie Review for Parents Disney The Nutcracker and the Four Realms
If you do not know the origins of The Original Nutcracker, check out this brief history lesson found here! In Disney's version, Mackenzie Foy plays Clara Stahlbaum. The movie begins on Christmas Eve as the family is setting up their Christmas Tree. When I was growing up, my family always set up their Christmas Tree on Christmas Eve. That was a tradition that I loved, and I instantly fell in love with this movie at that point. Mr. Stahlbaum breaks one tradition by giving his children their presents from their mother on Christmas Eve instead of Christmas Day. Their mother is noticeable absent. Clara is given a golden egg that needs a special key to open it. 
Clara is upset that her dad seems to not be bothered by his wife's death. In reality this is a movie about a husband in pain, and a daughter in pain. The father is trying to maintain the family traditions, but Clara is angry and looking for meaning in all that has happened. When Clara is given a Christmas present by her godfather, Drosselmeyer (Morgan Freeman), she unlocks a fantasy world that was created by her mother years ago. 
THE GOOD: DISNEY THE NUTCRACKER AND THE FOUR REALMS
The costumes, the lighting, the music, the fantasy, the story, the casting – this is a fantastic version. I love how Disney gave a nod to the original author, E.T.A. Hoffmann with the nutcracker that guards the bridge, Captain Phillip Hoffmann.  There is little to hate about Disney's adaption. However, that does not mean this movie is suitable for all ages.
THE INTENSE: DISNEY THE NUTCRACKER AND THE FOUR REALMS REVIEW
This movie does have some potentially scary scenes. Many of the eerie scenes are shot in the dark which adds to the creepiness. There is a huge mouse king made up of many smaller mice. It is a very fluid looking creature and can be frightening. It is made up of 60,000 CG mice. In addition, the Fourth Realm which at one time was the Land of Amusements is a dark, spooky place. Mother Ginger has a crack in her face, and she lives in a huge, overwhelming creepy marionette.
In this Fourth Realm scary things happen – clowns, loud noises, guards fall through holes that open up in the earth, mice carry Clara off, a carousel falls apart just to name a few things that might frighten children.
In addition, Clara and her family are dealing with the loss of the matriarch of the family. This may not be a theme you want to tackle at this time. 
MY RECOMMENDATION:
This movie is great for the family this Christmas season. There is one use of the word d-mn, but this is one of the cleanest films I have watched in a long time. This is an excellent Christmas movie to add to your holiday traditions. However, because of some scary elements, I would recommend this movie is suitable for ages 7-8 and up. As always, my recommendations are based on seeing this movie in the theater on the big screen where your child may not be able to leave the room and images are larger than life.
As a Christian, I found nothing offensive with this movie. The fantasy is explained as a creation of Clara's mother and even how the toys become real is explained in a creative way.
One last thing that I want to mention is that although I loved this movie, and so did Jack-Jack (my son with autism), Jack-Jack's older brother did not appreciate the holiday sentiment as much as we did!
Are you looking to start some new Christmas traditions? Check out this post from my friend Michelle at Honest & Truly about starting new ones!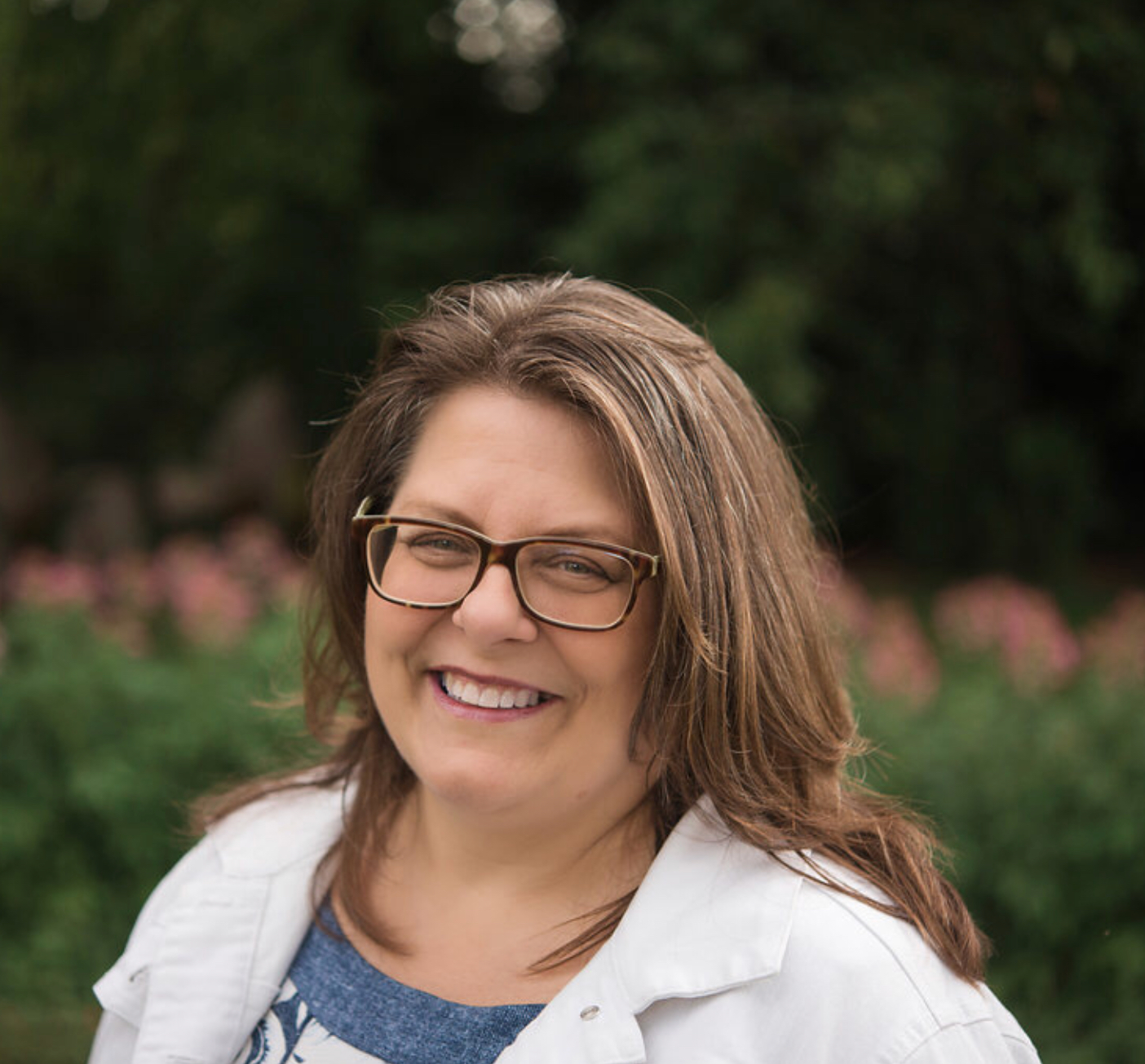 Homeschooling mom – 26 years and counting
Autism Mom
Movie reviewer/Travel blogger
Disney enthusiast