Going To Infinity and Beyond – Has Lightyear Gone too Far?
Who doesn't love the Toy Story franchise? Woody and Buzz are staples in many homes with kids (and adults). In fact, Woody is currently sprawled out on my kitchen table and I fully expect him to move when nobody is in the room. So it would make sense to see Lightyear as soon as it hit theaters. However, I have learned to preview every movie that is released. In the latest Disney Pixar movie, we are treated to Andy's favorite movie and the reason why he fell in love with Buzz. This Pixar Lightyear Christian Movie Review will give you the info you need before viewing this movie with your children.
Lightyear is a prequel to the Toy Story franchise and stars the voice of Chris Evans as Buzz Lightyear. In the movie, Alisha Hawthorne plays the part of Buzz's friend, space ranger, and eventually the commander. She is a lesbian. The film has brief scenes that depict her relationship and includes a same-sex kiss.
My husband and I paid for our own tickets to preview this movie for the purposes of this review. This was done in an effort to bring an unbiased review to you. For details on how I conduct reviews, read HERE!
Disney Pixar Lightyear Christian Movie Review Synopsis:
Movie studio synopsis: From Disney and Pixar comes an animated sci-fi action-adventure — the definitive origin story of Buzz Lightyear (voice of Chris Evans), the hero who inspired the toy. "Lightyear" follows the legendary space ranger on an intergalactic adventure alongside ambitious recruits, Izzy, Mo, and Darby, and his robot companion Sox. As this motley crew embark on their toughest mission yet, they must learn to work as a team to escape the evil Zurg and his dutiful robot army who are never far behind."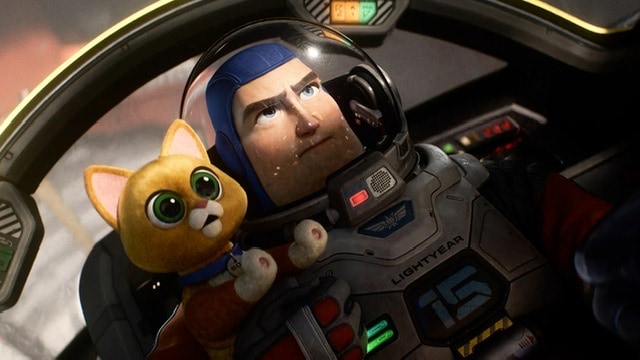 In the year 1995, Andy watches a movie about Lightyear and becomes obsessed. He wants a toy, Buzz Lightyear. And what young boy (or girl) doesn't want a cool action figure modeled after a real space ranger. But in this movie, Buzz is not a solitary space ranger. There is an entire crew of space rangers.
Actually, Buzz is a test pilot/astronaut/space ranger. 4.2 million miles from Star Command, Buzz and Alisha Hawthorne detect life on an uninhabited planet and go down to explore taking a rookie space ranger with them. The planet erupts with aggressive plants and flying giant insects attacking the rookie. Buzz fights off the aggressive planetary species on his own. In fact, he is determined to do everything on his own. The trio eventually makes it back to the spaceship and attempt to leave the planet. However, Buzz ends up crash landing "the turnip" (Buzz's nickname for the ship) back on the planet.
Can Lightyear successfully complete his mission and get the entire crew back to Star Command? Will they be able to reproduce a fuel cell on an uncharted planet? And will Buzz learn the ultimate lesson that no man can work alone?
Disney Pixar Lightyear Christian Movie Review – What Parents May Want to Know
Positive Elements:
Lightyear's fellow space ranger, Alisha, gives a robotic personal companion cat to him named Sox. Sox is cute and a highlight in the movie.
Additionally, Lightyear is determined to complete the mission and not give up until he has succeeded. His determination is inspiring.
What You May Need to Know:
Language:
While there is no foul language in this film, there are a few instances of "adult jokes" that were not funny and will definitely go over most kids' heads.
Violence:
There are numerous scenes with lasers, blasters, shooting, and fights with robots. Additionally, there are scenes with plants that grab humans and pull them underground and monstrous flying attack insects.
The majority of the fighting scenes include humans and robots. Evil Emperor Zurg is huge and may be scary for some children.
In a few scenes, there are Star Wars type fighting. Also, a couple of scenes are reminiscent of the Omnidroid from The Incredibles. (While we are talking about other movies, at times it did have a Star Trek vibe and reminded me of a few episodes with Captain Kirk fighting strange creatures on uncharted planets.)
Sexual Content & Other Content:
Several months ago, Disney announced that they had reinserted a scene supporting the LGBTQIA+ audience. Lightyear attempts multiple test flights, and with each flight, he returns 4+ years in the future. Buzz has a brief interaction with Alisha after each return trip. We see Alisha engaged, married, with a small child, and then with an adult child.
The scenes that show the relationship between Alisha and her wife are depicted in the following manner: Alisha says she is engaged and Buzz says, "What's her name?" Alisha responds, "Kiko." The viewer sees through a series of scenes, Alisha and Kiko in various stages of their relationship including pregnancy, with a small child, celebrating their child's graduation, celebrating their anniversary, and the same-sex kiss. There is limited dialogue through these scenes.
There is also a scene where Izzy Hawthorne (who is the granddaughter of Alisha and Kiko) refers to her two grandmas.
Also, there are visual references to rainbow colors giving a nod to all things PRIDE such as a rainbow crystal and rainbow confetti.
There is a death of a main character, however, some children may not even pick up on the death. It is done with great sensitivity.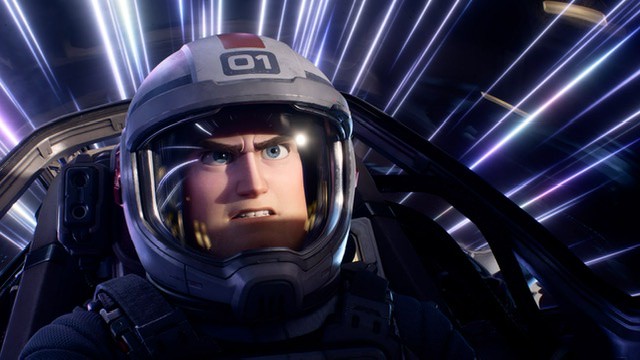 Teachable Moments:
If you are ready to have discussions with your children about same-sex marriage, this film depicts the loving relationship between two women in a tasteful manner.
This post contains affiliate links. As an Amazon Affiliate, I do earn a small commission from qualifying purchases.
My Review Recommendations:
My recommendation is two-part. Aside from the same-sex kiss, this is a movie that will entertain young Buzz fans, however, it is quite lackluster. When I was leaving the movie, I usually watch and listen to the overall audience's reactions. There was one young boy who exclaimed, "I loved this movie." However, the rest of the audience was pretty somber as if they had just watched a documentary.
While walking out, I asked several adults their thoughts, and heard over and over, "It was okay," or "It's nice to be back in the theater." There was no excitement or, "This is a great movie."
Furthermore, there are just major plot holes and things that will just make your scratch your head and wonder how they even came up with that idea. Obvious this is sci-fi, but the movie defies logic all while sprinkling words in like hyperspeed and other terms aimed at making you think it sounds intelligent.
So my recommendation based on the movie alone is wait until it comes out on Disney+ streaming or Blu/Ray, or DVD.
Regarding the same-sex kiss, the inclusion of this gives LGBTQIA+ families representation and is done in a tasteful manner. However, for many Bible-believing Christian families this is an area where they will not compromise, and they will not want to see this movie. Read More of my thoughts below.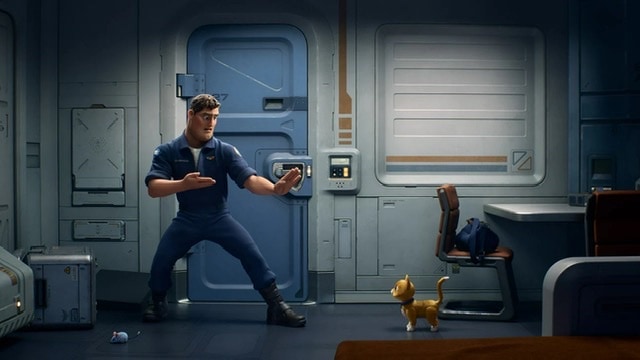 Cast of Disney/Pixar Lightyear:
Chris Evans as Buzz Lightyear
Keke Palmer as Izzy Hawthorne
Peter Sohn as Sox
James Brolin as Evil Emperor Zurg
Tanka Waititi as Mo Morrison
Dale Soules as Darby Steel
Uzo Aruba as Alisha Hawthorne
Mary McDonald-Lewis as IVAN a voice-activated navigation system
Efren Ramirez as Airman Diaz
Isiah Whitlock, Jr. as Commander Burnside
Time Peake as Tim from Mission Control
Bill Hader as Featheringhamstan
Director: Angus MacLane
Executive Producer: Pete Doctor
Producer: Galyn Susman
Composer: Michael Giacchino
Screenplay by: Jason Headley
Angus MacLane
Story by: Angus MacLane
Matthew Aldrich
Jason Headley
MPAA Rating: PG for action/peril
Release Date: June 17, 2022
Run Time: 109 minutes
Frequently Asked Questions:
Are there any end credits scenes?
Yes, you should stay until the end – the very end. There is a scene in the middle of the credits and there is a scene at the very end. While your life will not be changed by these scenes, they should be watched.
When Will this movie be released on DVD or Blu-ray?
It is estimated to be released on September 23, 2022
Is this movie available for streaming?
Lightyear should be available for streaming on Disney+ in the future. Expect an August 2022 release date.
What countries are not playing Disney Pixar's Lightyear?
Due to LGBTQ+ content, this movie will not be shown in 14 Middle Eastern and Asian countries and will most likely not open in China. The countries include United Arab Emirates, Malaysia, Saudi Arabia, Lebanon, Egypt, Indonesia, and Kuwait.
Additionally, in Singapore, it is being released with an NC16 rating due to "overt homosexual depictions."
Homosexuality is criminal in many Middle Eastern countries.
Is there a same-sex kiss in Lightyear?
Yes, two women briefly kiss.
Who has voiced Buzz Lightyear? And why isn't Tim Allen voicing Buzz in the Lightyear movie?
In the original Toy Story Series and Buzz Lightyear of Star Command: The Adventure Begins, and Toy Story Racer, Tim Allen voiced Buzz Lightyear. However, Chris Evan's voice is the one used in the new Lightyear movie. Additionally, Patrick Warburton (Kronk from The Emperor's New Groove) played the voice of Buzz in the animated Buzz Lightyear of Star Command.
Javier Fernandez-Pena voiced the Spanish Buzz in Toy Story 3 and Hawaiin Vacation. Teddy Newton voiced Buzz in Small Fry. Pat Fraley voiced Buzz in Toy Story Treats and a few video games. Additionally Mike MacRae did the voice of Buzz for video games.
According to Disney, Allen played the voice of the toy while Chris "Evans voiced the actual Buzz Lightyear, bringing a "Captain America" vide to the swashbuckling character.
Further thoughts Regarding Disney/Pixar's Lightyear:
As Hollywood continues to become more and more progressive, they alienate the Christian audiences. Chris Evans has publicly stated that anyone who doesn't believe as he does are idiots. If you oppose diversity and on-screen representations, you will eventually "die-off like dinosaurs." Evans has said, "The real truth is those people are idiots." He also said, "That the goal is that we can get to a point where it is the norm and that this doesn't have to be some uncharted waters. That eventually this is just the way it is."
Furthermore, there has been criticism aimed at Disney Pixar for not casting Tim Allen as the voice of Buzz Lightyear and instead choosing Chris Evans. I personally followed Chris Evans on Twitter for years. He is caustic and condescending towards those that don't hold his beliefs. There is no civil discussion. I think Chris Evans portrayed Buzz in the same caustic fashion. I think Tim Allen would have added a lovable feature to Buzz that was lacking.
Obviously, Hollywood and Disney have spoken and they are at odds with Christian values. Keep in mind we are called to love everyone while proclaiming the good news of Jesus Christ. Prayerfully consider how God wants you and your family to respond to the ever-changing world around us.
If this review was helpful to you, please share. We make no money from the entertainment industry and are a family just like yours trying to live out our Christian faith.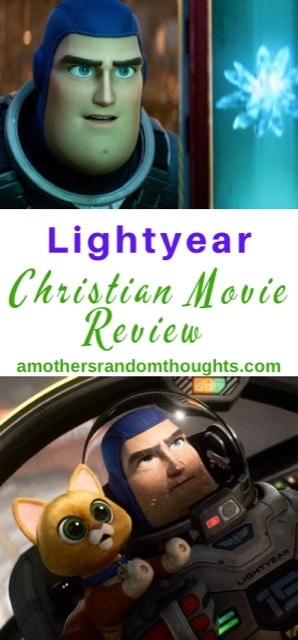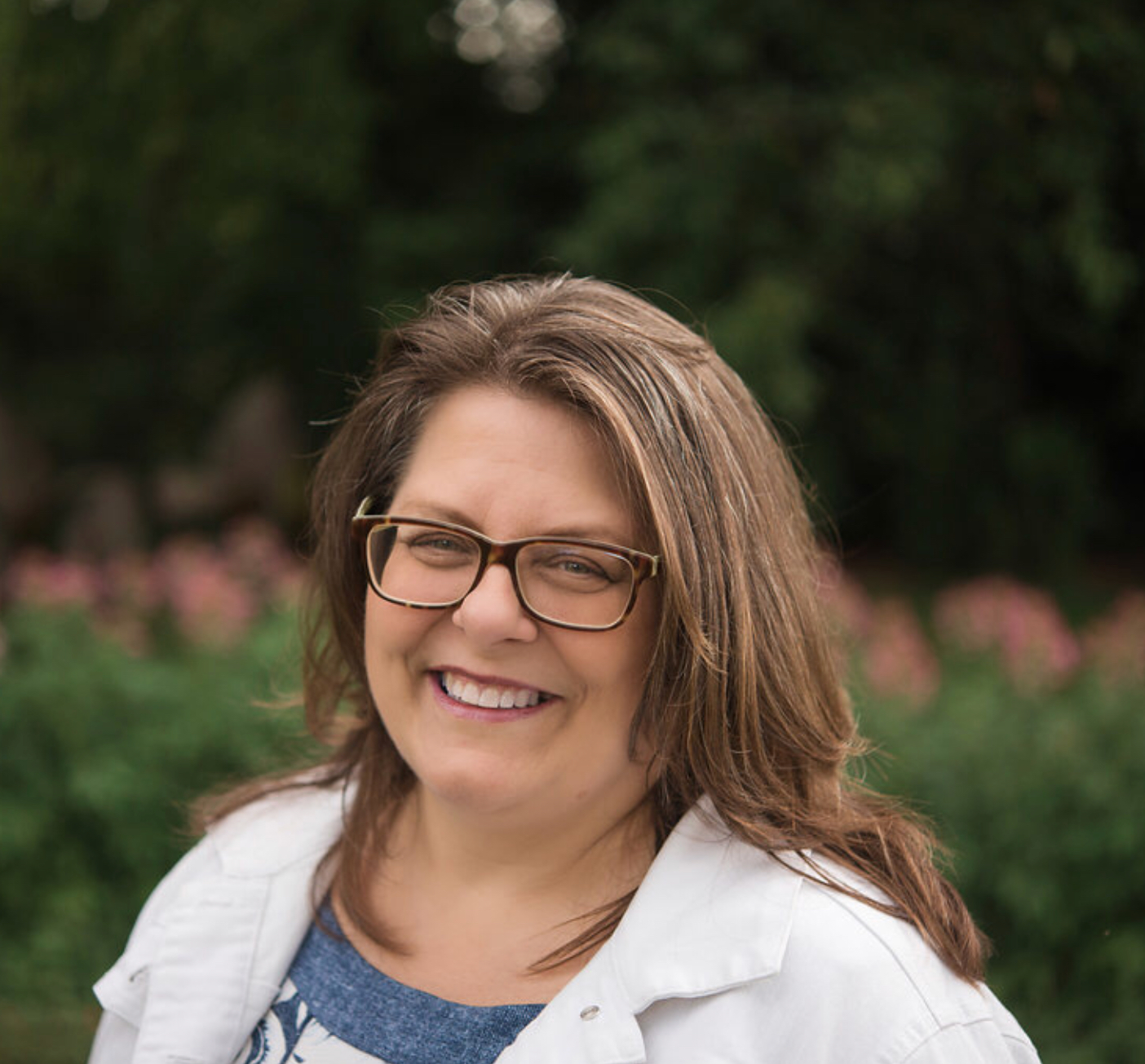 Homeschooling mom – 26 years and counting
Autism Mom
Movie reviewer/Travel blogger
Disney enthusiast