Christmas Stories that the Whole Family Will Love
Reading to your children is a great way to inspire them to love good books. I love books. Furthermore, it could be said, I love looking for new books and reading old classic favorites. I have compiled a list of books to read this Christmas season that will delight your entire family. These books also make great Christmas presents. Grab one (or more this holiday season and begin to read them to your children. Or let them read some on their own. These classics will become your kid's favorite Christmas chapter books. They will want to read these best Christmas books to their own children years from now.
Additionally, I have included a couple of young readers' books for those children that want Christmas themed chapter books to read on their own. A great idea for a countdown to Christmas is to give a book a day leading up to Christmas – sort of a book Advent calendar. You don't have to select all Christmas books for this unique treasure and remember, you don't have to get all the books new. Shopping at thrift stores or garage sales year-round will help you to buy books at a great price.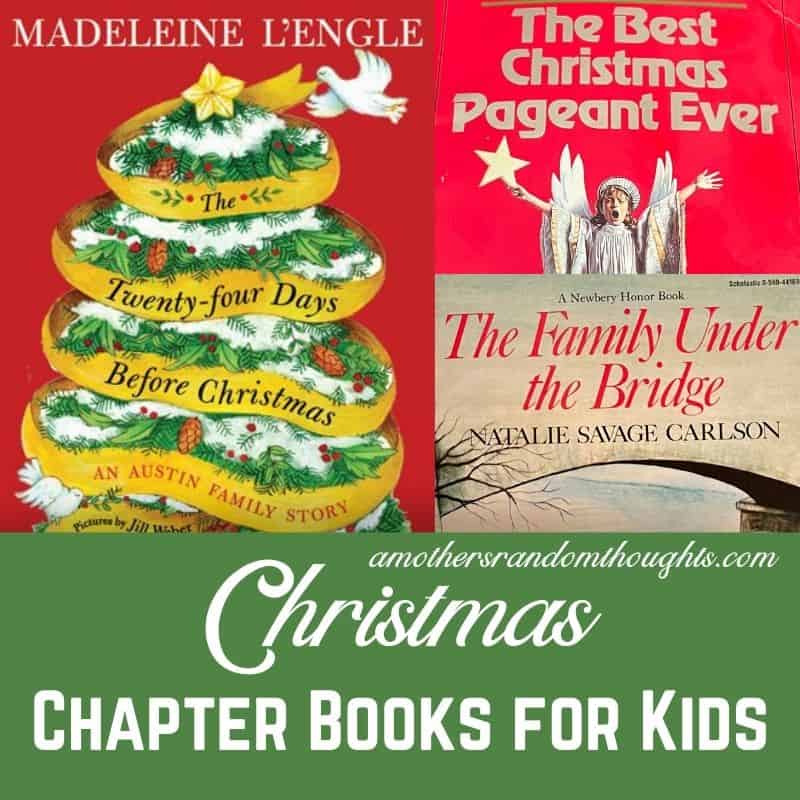 A Christmas Carol and Charles Dickens. A classic that has been told over and over again. There is even a Muppet version of A Christmas Carol. Additionally, there are countless movies too. This is a Christmas classic. Depending on the age of your child, you could read the full version or pick one that is abridged for children such as A Christmas Carol: A Young Reader's Edition of the Classic Holiday Tale. This version has beautiful illustrations. The beauty of this story is that even though it is set in another time period.
This is a timeless tale of generosity and a giving heart no matter what your circumstances are. In this book, Scrooge is visited by 3 Christmas spirits – The ghost of Christmas past, Christmas present, and Yet to Come. This touching story shows just how people can change if they understand the cost of holding onto anger and bitterness.
This best-selling Christmas classic showcases the outrageous shenanigans of the Herdman siblings, or "the worst kids in the history of the world."
The siblings take over the annual Christmas pageant in a hilarious yet heartwarming tale involving the Three Wise Men, a ham, scared shepherds, and six rowdy kids. Eventually, the children teach the town the true meaning of Christmas. I have read this book several times through the years, and it probably will be on my list this year too.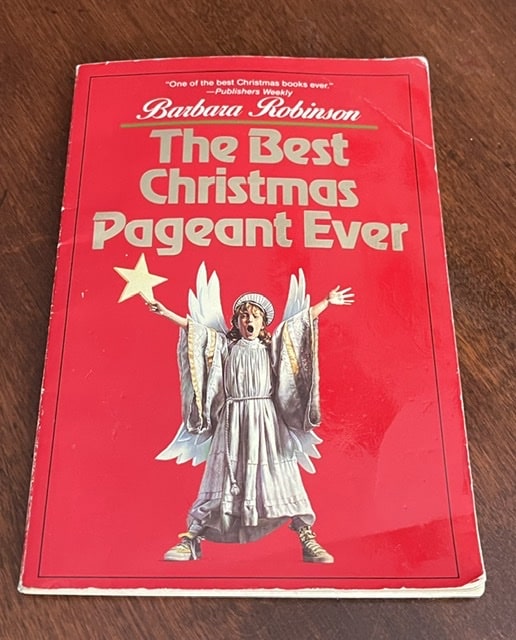 These letters that Tolkien wrote to his own children are classics. Each year, an envelope bearing a stamp from the North Pole would arrive for Tolkien's children. The letters were from Father Christmas and told of life in the North Pole – of reindeer, and polar bears, and goblins. They were accompanied by beautiful drawings. Delight your children with imaginative stories at Christmas time.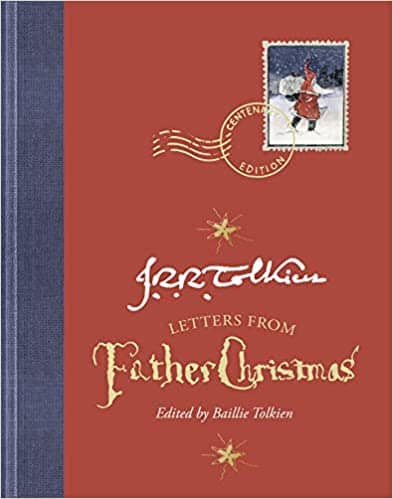 Whether you love The Wizard of Oz by Baum or think he was a crazy fool, there is no denying that he knew how to tell a story. In this Christmas-themed chapter book, we hear the fictional origin of St. Nicholas from birth to old age. This is a Christmas story to tell over and over, year after year.
This delightful story tells the tale of an old man who loves his solitary life living under a bridge in Paris. But he falls for the children living under the bridge and finds himself wanting something better for those children. Set in Paris complete with a Santa Claus. Your children will love this book.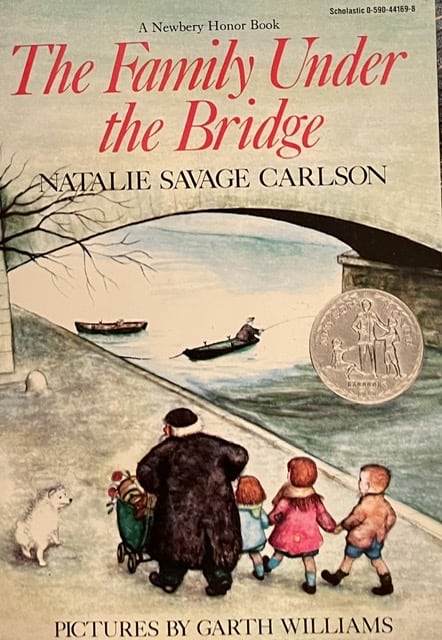 This classic story of an old-fashioned Christmas is one that is near and dear to my heart. A great book that features each day leading up to Christmas doing one special thing. This is set within the story of the Austin family. Vicky Austin's family does one special thing each day. They are also preparing for the birth of a new brother or sister due after Christmas. However, (like a typical mom) Vicky is worried that the baby will come early. The reason this book strikes a chord with me is that I too found myself preparing for the birth of a baby – he did come early on December 23, and he was the best Christmas gift ever. Use this book to inspire you to do lots of fun things with your children leading up to Christmas Day.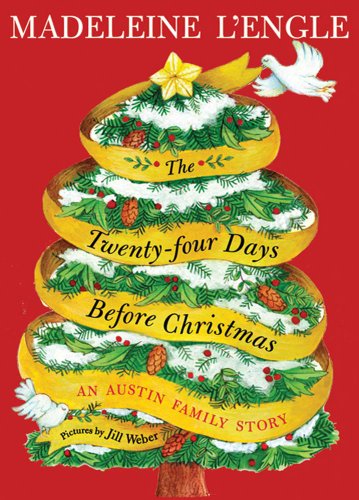 A young boy named Nikolas who is nicknamed Christmas has only one toy. It is a doll carved out of a turnip. He loves the doll because his parents gave it to him. However, one day his father goes missing and he has to travel to the North Pole to find him. He meets a reindeer, a troll, and a frozen village. Hope is at an all-time low. Nikolas may be the only person who can help fix things before it is too late.
The author of this book is an avowed atheist. A 2021 Netflix movie was based on this book. While the book and movie do not talk about Christmas from a Christian worldview and is solely about how Santa Claus came to be, it should be noted that many of our Christmas traditions are based on pagan winter solstice traditions.
Warning: There is content that is not suitable for all children. Nikolas' aunt is mean and destroys something of great meaning.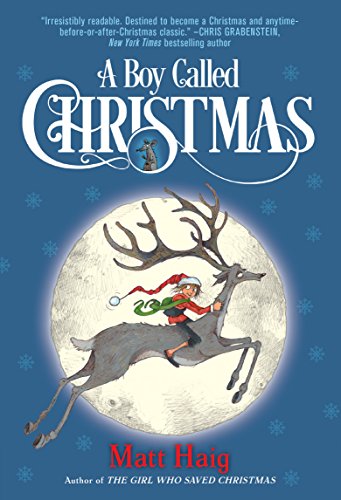 Amelia Wishart was the first child to receive a Christmas present, and her holiday spirit gave Santa the boost of magic he needed to make the first trip around the world. However, Amelia's mother is ill and she is sent to work for a cruel man. Her hope begins to fade and with it so does the Christmas magic at the North Pole. Can Amelia learn to believe again before Christmas is ruined?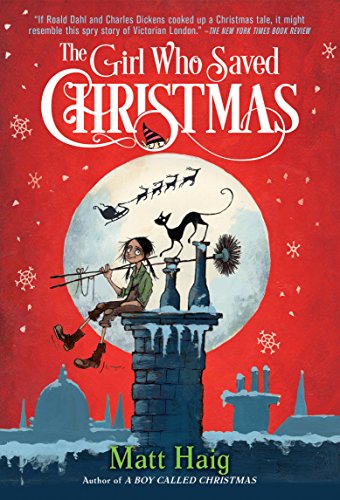 The Little House Christmas by Laura Ingalls Wilder
This collection of stories describe the experiences of Laura Ingalls Wilder when she was a little girl living in the Big Woods of Wisconsin, on the prairie in Indian territory, and the banks of Plum Creek. Charming and delightful and another great choice to read aloud to your children. This book will introduce them to life in another time period with Christmas gifts that are much different from the gifts we give and receive now.
The Light at Tern Rock by Julia L. Sauer
Ronnie and his aunt are tending the Lighthouse at Tern Rock for two weeks in December. The lightkeeper is gone on vacation. But as the days go by, the lightkeeper doesn't return. Will Ronnie and his aunt have to spend Christmas stranded in a lighthouse?
House without a Christmas Tree by Gail Rock
This older book (1974) is about a young girl named Addie who wants a Christmas tree, but her father refuses to buy one. Addie's mother died when she was a baby and her father has never come to terms with losing her. Will he ever open his heart to his daughter and the celebration of Christmas?
The Last Holiday Concert by Andrew Clements
This chapter book is by the man who brought us Frindle. Hart Evans is the most popular fifth grader. Everyone looks up to him. However, one teacher realizes that for Hart to live up to his potential, things have to change. The annual Christmas concert is coming up and Hart is appointed choir director. He must learn how to lead and why it is important to follow well.
This post contains affiliate links. As an Amazon Affiliate, I do earn from qualifying purchases.
More of the Best Christmas Chapter Books for Kids – Early Chapter Books
I absolutely love Flat Stanley and his adventures. Following along with him has always been so much fun for me. It is no surprise that I would include a book with one of my favorite characters from my childhood.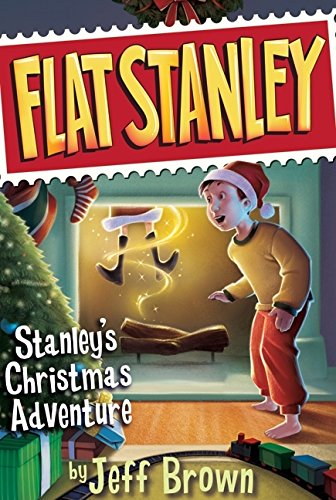 Nutcracked by Susan Adrian
Georgie gets to dance the part of Clara in The Nutcracker Ballet. Her dream has come true. Every time she dances with the nutcracker doll, she leaves the ballet studio for an enchanted world. She loves dancing in this magical place, but when the magic of the nutcracker enters her world, everything starts falling apart.
Judy Moody and Stink: The Holly Joliday by Megan McDonald
Judy Moody is making a list and checking it twice. While it hasn't snowed on Christmas in Virginia in more than 100 years, when a new mailman, Mr. Jack Frost, comes along, that may all change. Frost knows all about weather patterns and he even looks like a jolly old elf. Will Judy's brother Stink get his wish for a snow-filled Christmas?
Nate the Great and the Crunchy Christmas by Marjorie Weinman Sharmat
I love Nate the Great almost as much I love Flat Stanley. This Christmas chapter book showcases how Nate helps save Christmas. In this episode, the Christmas mail is missing. Nate and his dog Sludge try to save Christmas for Annie's dog, Fang.
SOME for the Older Readers
The Christmas Pig by J.K. Rowling
This longer book is for older kids It tells the story of a boy named Jack who loves his childhood toy, Dur Pig. DP has always been there for him. However, one Christmas Eve something terrible happens — DP is lost. Jack's newest toy — the Christmas Pig (DP's replacement) has a plan: Together they embark on a magical journey to seek something lost and to save Jack's best friend.
Warning: This book does have some content that is not suitable for the littlest in your family. The main character's parents are divorced. This means the boy goes back and forth. He has to change schools. While this is a reality for many children, it could cause anxiety in children who are more sensitive.
The Promise and the Light: A Captivating Retelling of the Christmas Story for Kids by Katy Morgan
The stories of Mary, Joseph, and Zechariah and the events of the first Christmas. This book has 25 chapters and is written for 8-12-year-olds. These stories are imaginative, yet Biblically faithful.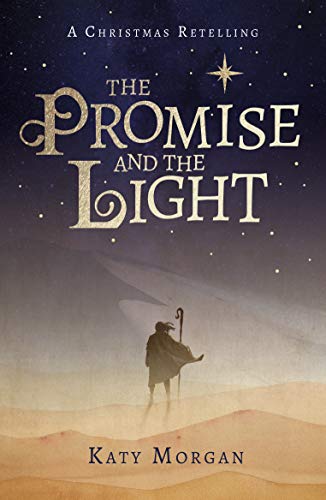 As with any review, these are my opinions. Your child may have a problem with some content that other children do not. Most of these stories are secular "Christmas" books and are not rooted in Christianity.
Have a Very Merry Christmas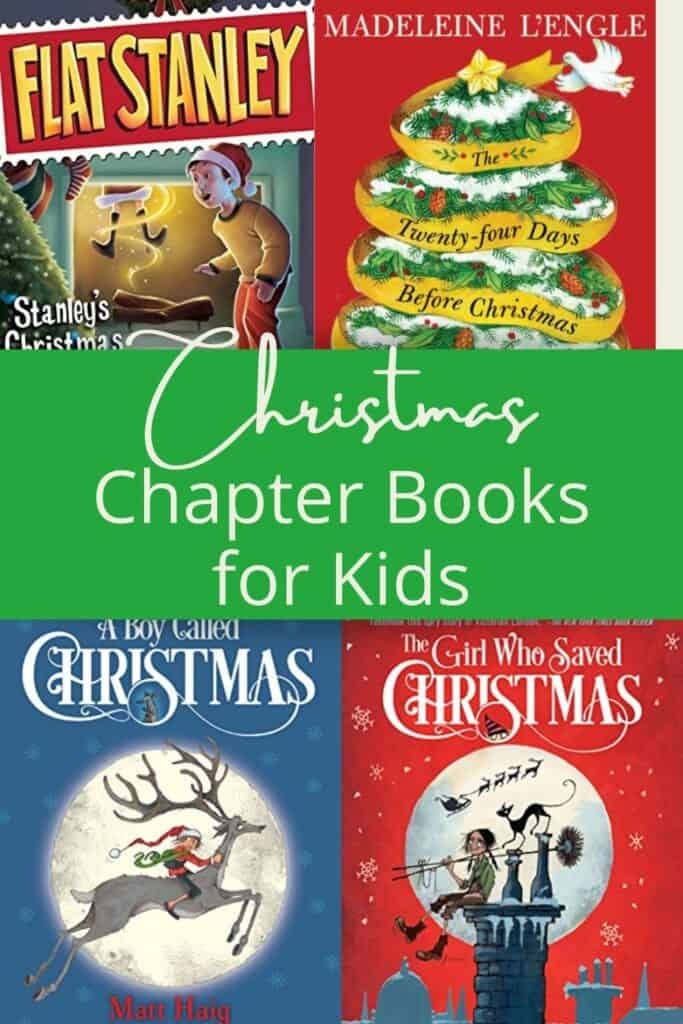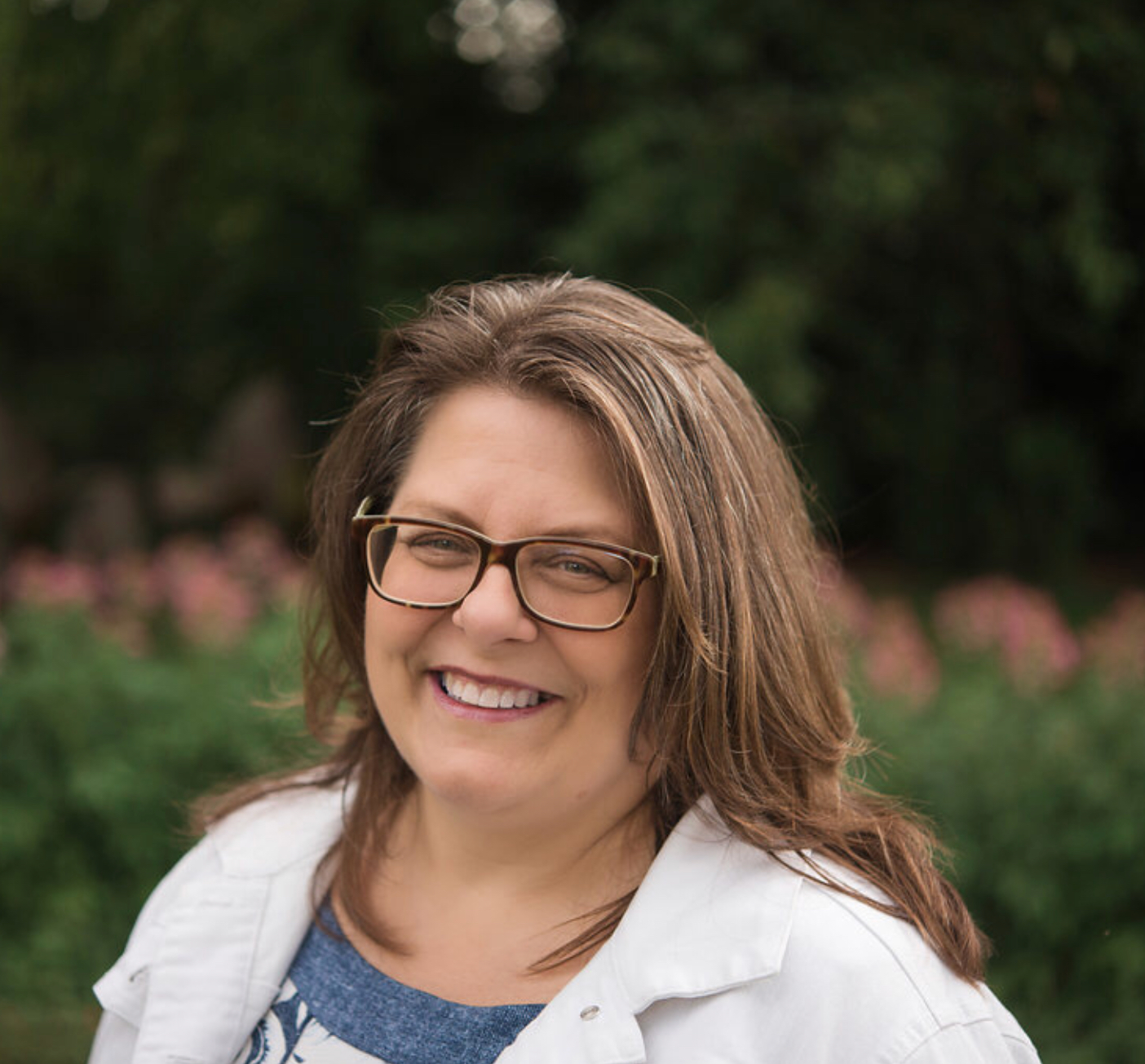 Homeschooling mom – 26 years and counting
Autism Mom
Movie reviewer/Travel blogger
Disney enthusiast