Sight & Sound Films Historical Movie on Henry Wadsworth Longfellow
Certainly, it is safe to say that most of us know the famous poet Henry Wadsworth Longfellow from the poem, The Midnight Ride of Paul Revere. In fact, I was forced to memorize The Song of Hiawatha in school. Maybe you have read the story of I Heard the Bells on an internet post that floats around at Christmas time, but we rarely get to watch a film about a famous poet on the big screen. Sight & Sound Films brings that movie to life. In this I Heard the Bells Christian Movie Review, I will break down the content so you can make informed viewing decisions for your family.
Synopsis: I Heard the Bells Christian Movie Review
When the movie begins, it appears Henry Wadsworth Longfellow seemingly has a comfortable life with six children and an adoring wife. In fact, Wadsworth was deemed the nation's prophet. When in the blink of an eye, that life changes, he stops writing, but he also closes his heart to the people around him. While a tragedy caused him to stop writing, It is a near tragedy that allowed him to write again.
From the Studio: "Known as America's Poet, Henry Wadsworth Longfellow leads an idyllic life ­– until the day his world is shattered by tragedy. With a nation divided by Civil War and his family torn apart, Henry puts down his pen, silenced by grief. But it's the sound of Christmas morning that reignites the poet's lost voice as he discovers the resounding hope of rekindled faith. Experience I HEARD THE BELLS this holiday season in this debut feature by Sight & Sound Films."

What Parents Want to Know: I Heard the Bells Christian Movie Review
Language:
There is no foul language in this movie.
Violence:
Since this movie is centered around the Civil War, there are a few scenes with soldiers. One man is shot, and blood is shown coming from his mouth. Additionally, there are discussions among the soldiers about the battlefield. One soldier wants to be on the front lines, and his commanding officer talks about the bodies piled in the empty wagons. Cannons are shot.
A woman's dress catches on fire. They tastefully show the scenes, but the woman is screaming, and she does die from her injuries. A man is burned to try to save her. He does also sustain injuries and is later shown with bandaged hands and arms and with burns to his face.
Much of the other violent content is tame in comparison. A man is hit in the face with a snowball, and his glasses are knocked off. A group of men are duck hunting.
At a dinner party, a former slave recites one of Henry's poems about slavery and pulls out shackles.
Spiritual Content:
Sight & Sound Theater in Lancaster, PA, produced this film. They have produced Biblical plays larger than life, including Noah's Ark, David, and Esther.
In the movie, the family is seen attending church, praying at dinner, and talking with the pastor about death, dying, and a person talks about a "God who is dead."
A passage is read from a diary that talks about a person's spiritual conversion.
Other Content:
There is a bottle of ether on a nightstand. Later, Longfellow's son says he never leaves the house unless he needs to get ether. He claims it is for pain. (Historians claim he used ether and Laudanum, which is opium. He used this to deal with grief.)
Alcohol is consumed.
After Fanny's death, there is a funeral scene in the Longfellow house. Henry visits her gravesite throughout the movie.
Recommendations for Viewing – I Heard the Bells Christian Movie Review:
First, I love books and movies based on a person's life. I love to learn about the people behind the scenes. I remember vividly learning the poems of Henry Wadsworth Longfellow, but I never heard his life story. To me, there is little enjoyment in memorizing poems without knowing about the person behind them or why they were written. This movie gives you and your children a chance to see the who and why.
Next, the costumes and the sets are amazing. The storyline is inspiring. I rarely attend a movie where my family agrees that we enjoyed the cinema. This was one of those movies.
However, be aware that this film is based on a historical figure set during the Civil War. Due to some of the content involving death and dying, I would not recommend this movie to children younger than 10-12. Additionally, it is a slow-moving production.
Finally, this film reminds me of the quality and content of movies of old and is certainly a movie worth seeing.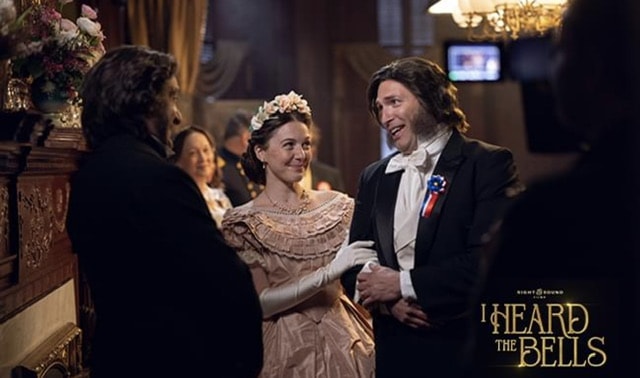 Cast of I Heard the Bells:
Henry Wadsworth Longfellow: Stephen Atherholt
Charley Longfellow: Jonathan Blair
Fanny Longfellow: Rachel Day Hughes
Writer-Director: Josh Enck
Producer: Nathaniel Deen
Josh Enck
Distributed by Fathom Events
Release Date: December 1, 2022
Rating: Not Rated
Runtime: 110 minutes (1 Hr, 50 minutes)
Frequently Asked Questions:
Where can I see I Heard the Bells?
Unfortunately, I Heard the Bells has a limited theatrical release. It was released on December 1, 2022, for a few days. And check your local listings to see where you can see this film.
Where is I Heard the Bells streaming?
Currently, I Heard the Bells is not streaming on any of the major platforms – Netflix, Amazon, HBO Max, Paramount, Disney+. There is no information regarding streaming dates or times.
When did Henry Wadsworth Longfellow live?
He was born on February 27, 1807, and died on March 24, 1882, at the age of 75.
How many children did Henry Wadsworth Longfellow have?
Fanny and Henry had six children. Charles, Ernest, Fanny, Alice Mary, Edith, and Anne. In the movie, they have five children.
What was the name of the Longfellow's house?
The Longfellows lived in the house that was Washington's Headquarters during the Revolutionary War, Boston battles. It is now part of the National Park Service and is a National Historic Site. It is located in Cambridge, Massachusetts. Fanny's brother, Nathan Appleton, purchased the Craigie House (named for the former owner, Andrew Craigie), as a wedding present for the couple.
Did Charley and his father have a falling out?
Charley left home unannounced and left a letter for his father. Charley did write home to Henry. However, Henry did use his clout with Senator Charles Sumner to see if he could obtain a commission for his son. Within two weeks of his arrival at camp, he was given the position of second lieutenant in the 1st Massachusettes Calvary.
However, at one point, Charley gets sick with typhoid and returns home. He then goes back to the battlefield, and is eventually wounded.
Was Longfellow an abolitionist?
Longfellow wrote, Poems on Slavery, but he, himself, said that the verses were so "mild that even a Slaveholder might read them without losing his appetite for breakfast." In 1863, the New York's Evening Post called him "the nation's prophet," because he could see the results slavery would have on the nation.
Quotes about politicians and poets:
One quote in the film is, "We need poets to change the world, not politicians." Unfortunately, I cannot find that quote attributed to anyone. However, several people throughout history have said similar statements.
Jonas Mekas (1922-2019), a filmmaker, said, "In the very end, civilizations perish because they listen to their politicians and not to their poets."
Another great quote, "If more politicians knew poetry, and more poets knew politics, I am convinced the world would be a little better place in which to live." JohnF. Kennedy
Percy Bysshe Shelley (1792-1822) said, "Poets are the unacknowledged legislators of the world.
I Heard the Bells
I heard the bells on Christmas Day
Their old, familiar carols play,
   And wild and sweet
     The words repeat
Of peace on earth, good will to men!

And thought how, as the day had come,
The belfries of all Christendom
   Had rolled along
     The unbroken song
Of peace on earth, good will to men!

Till ringing, singing on its way,
The world revolved from night to day,
  A voice, a chime,
    A chant sublime
Of peace on earth, good-will to men!

Then from each black, accursed mouth
The cannon thundered in the South,
    And with the sound
    The carols drowned
Of peace on earth, good will to men!

It was as if an earthquake rent
The hearth-stones of a continent,
    And made forlorn
    The households born
Of peace on earth, good will to men!

And in despair I bowed my head;
"There is no peace on earth," I said;
    "For hate is strong,
    And mocks the song
Of peace on earth, good will to men!"

Then pealed the bells more loud and deep:
"God is not dead, nor doth He sleep;
    The Wrong shall fail,
    The Right prevail,
With peace on earth, good will to men."
-poem in Public Domain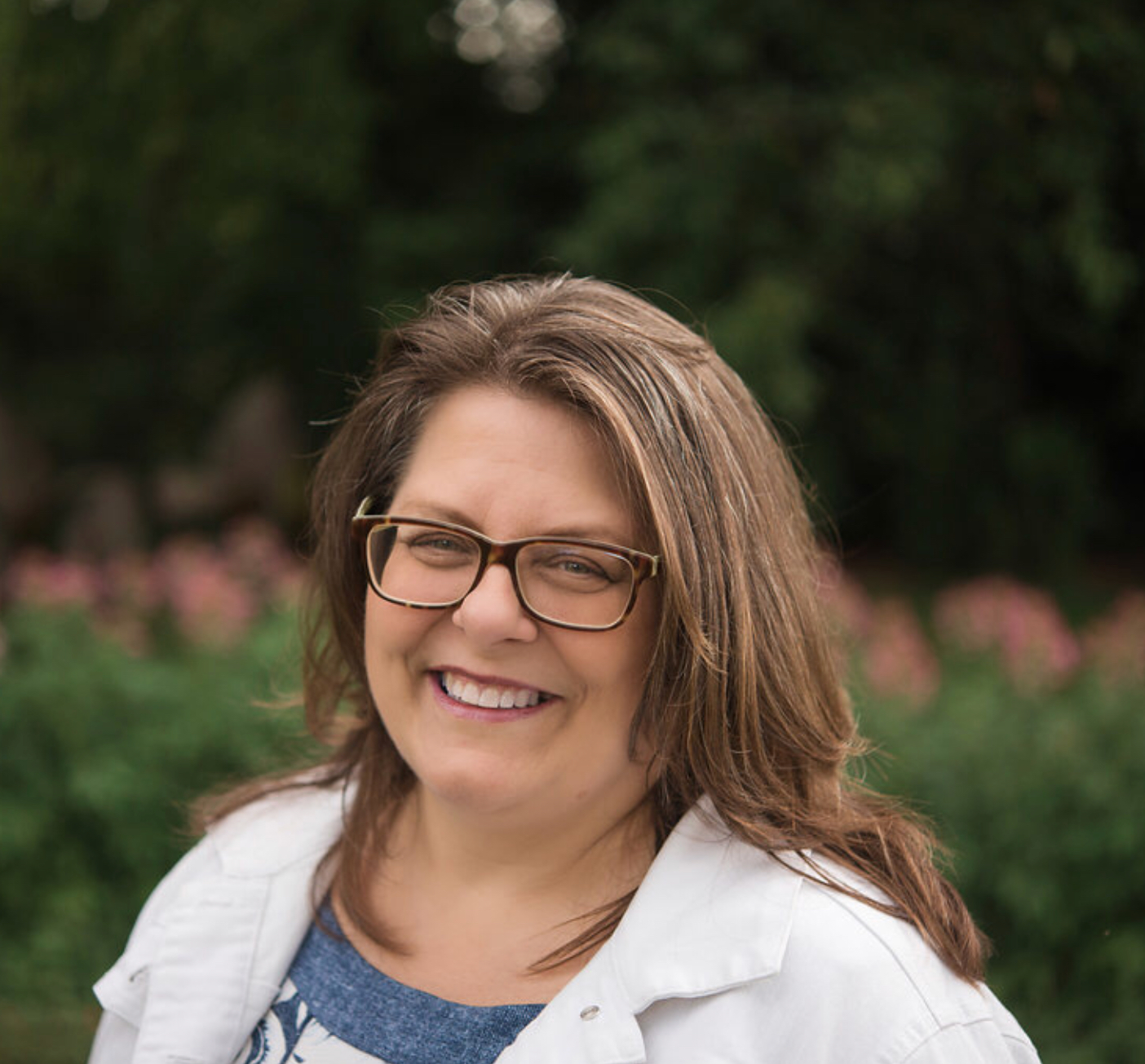 Homeschooling mom – 26 years and counting
Autism Mom
Movie reviewer/Travel blogger
Disney enthusiast