Keep the Christmas Spirit Alive
People plan for the holiday season every year, and the usual activities are spending time with family members, traveling, or plain merry-making. Already, 46% of the US population have plans to fly out for the celebrations. However, it can get a little too predictable, especially when you do the same thing every year. This season, you can do something different, like starting a new annual tradition. Plan it well, and it will be a stress-free period.
Try to remember that the holidays are so much more than just Christmas day. Creating activities and events throughout the month can make this holiday season special.
Below are suggestions for making the holidays special.
To make this holiday season special, do something new, engaging, and therapeutic for yourself
If past holiday seasons were spent making others happy, how about turning the focus on yourself? It may have been a tough year, and you deserve a treat. Several reports indicate that 2022 will be the year many people will spend the holiday season fully. In 2020, the pandemic was still raging, and the world was yet to fully grasp the situation. Meanwhile, 2021 had people celebrating the holiday season with restricted entertainment.
Two years after the pandemic and what seems to be a success in the vaccination program, you have the chance to do something nice for yourself. This includes exploring and investing in activities you have always wished to do. Admittedly, you may feel guilty for doing something that looks selfish. However, it helps to remember that sometimes, being selfish is the only way to take better care of yourself. Only when your cup is full can you pour into others.
Take time off work if you never did so before
Undoubtedly, not every person gets time off during the holiday season. Some jobs and careers are required to be engaged throughout the season. If you can help it, now would be an excellent time to plan for time off from Christmas eve until the new year. For people with young families, spending time with kids will be an experience they will never forget and will produce beautiful memories. Your family will appreciate the boxed parcels under the Christmas tree, but the best gift will be your presence at this special time of the year.
Only a few people realize that the holiday season is a period to compensate for all the lost time over the months. Indeed, a few days or weeks spent with your family during the holiday season cannot be enough. However, how you maximize your time with them will count and probably go down as one of the best holiday seasons ever. Bonding with family is always a priority for many households at this time of the year, so keep this in mind.
Reflect on what Christmas means to you
What does Christmas mean to you? Is it only a time for merry-making? People worldwide approach the season with different outlooks, and you can do the same. For some households, it is a time to reflect on the year and plan for the next twelve months. Others of the Christian faith see it as a joyous occasion to reconnect with loved ones. Their activities at this time may include church services and several carols nights. Others who prefer a more solemn reflection period can check out Christmas bible verses on this website.
Do you belong to the category of people who believe that the holiday season is for setting new family traditions? If you answered in the affirmative, that is an excellent idea too. New family traditions enhance bonding and nurture relationships. It gives everybody in the house something to look forward to when the year ends.
Master new recipes for the season
How special can the coming season be? Without a doubt, there will be lots to consume, but hasn't it been the same over the years? You can master new recipes and try them out with friends and family. It shouldn't necessarily be in your kitchen. If your home has an enclosed outdoor kitchen, it would be a great place to do this. A planned cookout means you and your loved ones will pitch in to prepare new seasonal recipes.
If you need help with recipe ideas, how about trying ethnic celebratory dishes? Another example is to plan to go old school with these recipes. You can invite a friend to cook some of your favorite childhood holiday dishes and snacks. Are there gourmet recipes you've always wanted to try out?
Drive to see holiday light displays
Almost every city has some sort of holiday light display. Some are quite extensive. Additionally, parks and communities offer other fun things to do in association with the holiday lights. This is such a fun way to bring holiday cheer.
Another way to see holiday lights is to ask Facebook community groups if there are any housing developments or private light displays. These are free to drive by, and some neighborhoods get together and create extensive displays.
Take a Polar Express Train ride
Everyone should take a ride on a steam train once in their life. If you can do a Polar Express trip, it is well worth it. Usually, these train rides have hot chocolate and cookies, and everyone wears their pajamas. If you can't take a train ride, you can always have a Polar Express trip in your house. Watch the movie, read the story, and have hot chocolate and cookies. Give each participant a golden ticket.
Take a trip to the city
Visiting a big city during the holiday season can be quite fun. Seeing a Christmas parade in New York, Chicago, or Boston can be quite an experience. Seeing the big city in Christmas lights can become a wonderful tradition. While there, visit Santa Claus. We had the opportunity to see Santa at Macy's in Chicago and eat lunch in the famed Walnut Room. It was a magical experience.
While in the big city, go see a play or a performance of the Nutcracker Ballet.
Big cities also have other displays to visit:
Chicago: Museum of Science and Industry has a Christmas Around the World display. Highlighting Christmas trees decorated with different countries brings other cultures to life.
Christmas Parade
Breakfast or Lunch at the Walnut Room
Stroll Magnificent Mile and see the window displays and Christmas trees from world class stores.
Christkindlmarket
New York:
See the tree at Rockerfeller Center and go ice skating
See Radio City Rockettes
Visit the Botanical Gardens
Start new traditions
Developing new holiday traditions can be a great way to keep the magic alive this holiday season. Sometimes our holiday spirit can be low because, this time of year, we reflect on the people who are not present. Sometimes those people are absent from our lives due to death, but it could also be due to divorce or distance. You may be having difficulty continuing the things you used to do because you miss the people you did that with. This is the perfect time to create new traditions to make this holiday season special. Some ideas for new traditions:
Make gingerbread houses:
Make your own house with your loved ones, or have a gingerbread house competition with co-workers. Even if you are working remotely, you can still submit pictures, and everyone can vote for their favorite house. Have it a blind vote where no one knows who made which house.
Participate in an Advent tradition:
Whether a traditional Advent wreath or an Advent Calendar, this is a great way to begin a new tradition. Other ideas include doing an Advent celebration with friends. Each of you has a "tea of the day" to drink, and you all share your thoughts. It is a wonderful way to keep connected with people who are not living close by. Other ideas include chocolates, cookies, or coffee.
Send Christmas cards:
If you haven't sent cards in years (or ever), this is the time to begin spreading cheer. Even if you don't celebrate Christmas, you can still send holiday cards to loved ones to let them know you love them. I have a friend who keeps all the Christmas cards she receives. She then selects a card each week in the new year and prays for that family. She lets me know when she is praying for us! It is such a touching and sweet gesture that lets me know she cares.
Go Christmas caroling:
Even if you don't live in an area where you can go caroling, visiting a nursing home and singing Christmas carols to the residents can brighten your spirits, and it certainly will brighten theirs.
Invite someone you don't know to your holiday meal:
Actively look for a person in your community who does not have family and invite them to your holiday meal. The viral story of the woman who invited the stranger to her Thanksgiving feast is a wonderful and heartwarming illustration of how strangers can become friends. Don't know where to start? Call a local university and see if there are any students on campus that cannot return home for the holidays. Check with your church and see if they know anyone with nowhere to go. Pray and ask God to send you that stranger to connect with.
Ring the bell for the Salvation Army:
The Salvation Army is always looking for volunteers to ring the bell. Volunteer for you and your family to take a shift. This is a wonderful way to give to others.
Call an animal shelter and see if there are ways to help:
One of the best ways to bring holiday cheer to yourself is to give your time to others. What better way than to spend time with furry friends?
Create a new fun way to spend Christmas morning:
If your children are grown (or you don't have children), you may feel a sense of wonder that young children bring home. Coming up with new ideas for Christmas morning or developing your traditions that are different from what you did in the last season of your life can be just what you need to make this holiday season special.
Watch Christmas movies:
Select one movie a night and watch the movie while addressing Christmas cards, decorating the house, or relaxing by the fire. Or have a Christmas movie marathon and invite friends over to watch all the Santa Clause movies or Home Alone movies.
Have a Christmas Cookies exchange:
A cookie exchange is a perfect opportunity to invite friends over. Everyone brings a few dozen cookies, and everyone leaves with a variety of cookies. Make sure everyone brings copies of the recipes to share. This is a wonderful way to pass on an old family recipe. As the host, supply hot cocoa, coffee, and glasses of milk. If you invite 12 people. Have each person bring 6 1/2 dozen cookies – 6 for the exchange and half a dozen to share during the event. Everyone goes home with 6 of each variety.
Play holiday music:
I recently went to my local library and checked out new (to me) CDs of Christmas music. These CDs give me new ways to listen to old classics and learn new songs along the way. Plus, listening to the same artists over and over gets a little boring.
Don't forget to include old traditions:
Every year my family watches It's a Wonderful Life on Christmas Eve. That is a tradition I will continue whether or not I have anyone with me. It is the little things that mean a lot, and remembering past Christmas Eves brings me a lot of joy. Reflecting on the quality time I spent with my family is a reason to be thankful.
Do kind things for others:
A great way to make Christmas special is to do random acts of kindness. If you have difficulty finding ideas, this December random acts of kindness calendar should do the trick.
Additionally, there are a plethora of ways to help spread Christmas cheer for others, such as donating to a toy drive, making cards for those hospitalized, helping to shovel snow in the neighborhood, adopting a shut-in, and more.
The Christmas tree:
If you usually have an artificial tree, consider getting a live tree. Visiting a Christmas Tree Farm and cutting down your tree can be quite the experience. The smell in your home is also a treat. While decorating your tree, string popcorn or cranberries, or make some homemade decorations.
Remember the true meaning of the holidays:
Read the Biblical account of Jesus' birth in Luke. Buy or make a Nativity Set or visit a live nativity set.
Christmas isn't just about the gifts:
The financial stress of the holidays can be overwhelming. Making Christmas gifts for family members can help ease the burden.
Instead of buying Christmas gifts for every family member, have a gift exchange instead. Have all participants write their names on a piece of paper and then put the paper in a basket. Every family member draws a name. This is a great way to buy for extended family members without breaking the bank.
Get planning now, if you can. Indeed, it takes a lot of preparation, but this festive season can be one of your best when done right.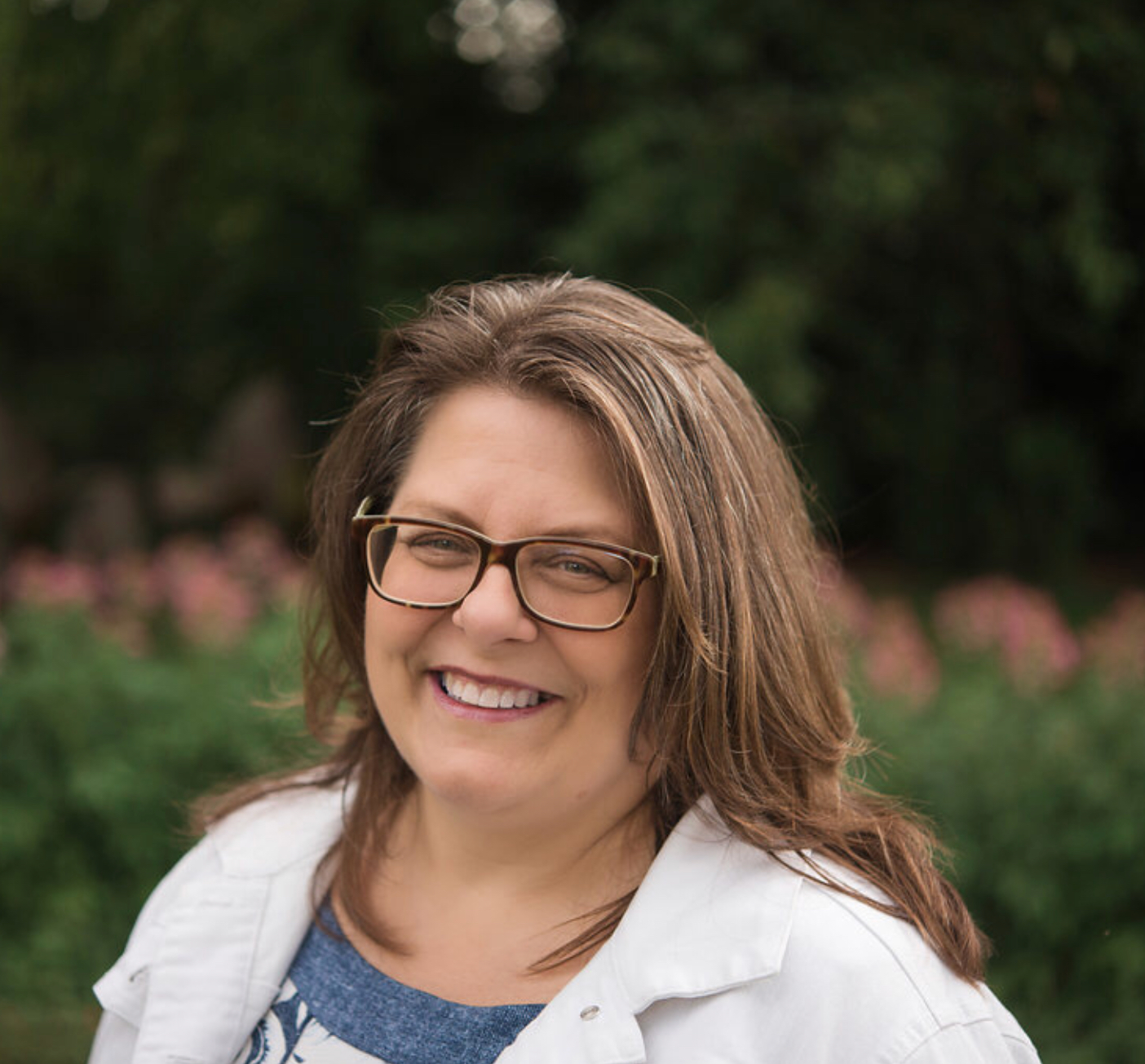 Homeschooling mom – 26 years and counting
Autism Mom
Movie reviewer/Travel blogger
Disney enthusiast