Steps to Plan and Host An Awesome Birthday Party for Your Child
Planning and preparing for your kid's birthday party is a lot of work, but celebrating their birthday is a big deal. You may not know the first thing to do to host a kid's birthday party. Furthermore, this is something that only comes around once a year, so you need to try to make the most of it when it does. This means you need to look for some of the best ways of being able to provide the ultimate birthday experience for your child, and this involves a parent checklist.
There is a lot to think about when it comes to prepping for your kid's birthday, and you need to take the right steps that will help you to achieve this. Make sure you come up with some of the best ideas that will allow this to happen and focus on doing the best you can to give your child an unforgettable day. Here are some of the things you need to focus on when you are trying to make sure everyone has a good time.
Planning the Party
Planning the party is one of the biggest and most important steps in the process, and this is an area you have to make sure you get as much right as possible. There are so many ideas and factors that you need to keep in mind when you are looking to achieve this. There are a lot of avenues to explore, and it is certainly one of the key ways of being able to ensure the day goes off without a hitch. When you are looking to plan a party you need to think about venue, activities, health & safety of the children, food & drink, allergies, and more!
Choose a Theme
Choosing the right theme is so important when you are looking at the best ways of throwing a successful kids' birthday party. Now, this is something you might wish to discuss with your child because picking a theme with kids can prove problematic as their tastes are constantly changing.
Some questions to ask before selecting the theme: Are you only inviting children your child's age? Will there be older children or younger children in attendance? If there will be younger kids, make sure that the theme doesn't frighten younger kids.
It is really important that you make sure you come up with ideas that are going to help you give them the best possible birthday. Discuss with your child the sort of party they might like to have and make plans to ensure that you are able to keep within the theme as much as possible. When deciding what kind of party you are having, consider that even some adults are afraid of clowns or other popular themes for parties.
Set a Budget
One of the first steps after selecting a theme is to make a budget. Before selecting where you will have the party, you need to know how much you can spend. The budget will determine so much of what you can and can't do at the party. Will you cater the food or make it yourself? Will you have just cake and punch or an entire meal? All of this is determined by the amount of money you have to spend.
However, if money is no object, you might even want to hire a professional party planner to make sure that the party goes off without a hitch!
Create a Guest List for Your Party
Next, make a guest list. Before you can select a venue, you need to know how many people will be invited. Will you have a small group or a huge party? Some parents opt for one or two big parties for the entire time their child is in school. Deciding what ages that will happen beforehand is a great way to plan and budget for those bigger events.
Setting a budget is so important with everything in life, and this is no exception. You need to know what you are dealing with, and you need to have an idea of how much the whole thing is likely to cost. Planning your child's birthday party on a budget is one of the best things that you can do to help ensure the day goes a smoothly as possible, and this is something that can make a massive difference to the way in which the party happens, as well as allowing you to keep on top of finances at the same time. Budgeting for your child's birthday is so important, and this is something you can achieve right now. Make sure you come up with a spreadsheet of costs that will help you with the planning process.
Selecting a Location
The next step to preparing for your child's birthday party is to decide the venue. Will this be an indoor party or an outdoor party? There are so many great places to hold a birthday party besides your own house or backyard, but obviously having the party at home will be the easiest on your budget.
After deciding the venue, you can begin to figure out details such as food, gifts, invitations, start time and end time, party supplies, etc.
The Invitations
You will also need to take steps to invite your child's friends to the party. Of course, this involves sending out invites and collecting RSVPs as soon as possible. Make a list with your child about who they would like to come to their birthday party, and then get in touch with those children's parents. Don't forget to invite your child's best friend.
Once you have the invitation list, you can begin to find out whether the kids coming have any allergies or illnesses that you might need to know about. If there are allergies, this may not just affect the food, but also some of the games you play. Additionally, physical limitations for some children may mean you have to get creative choosing games.
Planning the Menu
Sorting out party food is a big step in the process as well because you're going to have to feed quite a few kids. Now, this might be something you decide you want to cater for yourself. Or, it could be easier to simply go to a place that serves food, or order food like pizza. This is the best way of getting around any special dietary needs, as well as saving you the hassle of food preparation. Sorting the food out is one of the key elements of a child's birthday party.
Planning a menu is a huge undertaking. Ask yourself questions such as will you have a birthday cake or cupcakes? Will you make your own cupcakes or your own cake? If you are having a birthday cake, will it be a traditional cake or a specialty cake such as an ice cream cake? And speaking of ice cream, will you be serving ice cream with the cake? If you are having a meal, will you be having finger foods or food that will require forks, knives, and spoons? Foods that are easy to pick up and eat include foods such as hot dogs and hamburgers, pizza, chicken strips, and french fries.
Planning Party Games for Your Kid's Birthday Party
Will you play party games at your kid's birthday party? If you are playing games, will you give prizes for the games or just party favors or party bags for each guest? You want to ensure your child has a happy birthday, but you also want your child's close friends and party guests to have a great time too. Even if you don't want to play games, it is a good idea to have some activities planned for your child's special day. The birthday boy or birthday girl can help plan some of the activities. She/He will know what their friends like to do.
You don't want to plan a game like musical chairs if your child is in middle school. Obviously, they will be embarrassed by a game like that. However, almost all ages like a treasure hunt or scavenger hunt. Additionally, almost all kids love pinatas.
You can always have some of the food become activities such as "make your own pizza." Or a sundae bar where you build your own ice cream sundaes. Maybe provide disposable cameras and each guest can take pictures that you can develop later. Or with the advent of cell phones, make a digital camera contest where each guest tries to get photos of the birthday child.
Select the Perfect Gift
It is also essential that you make sure you choose the perfect gift or gifts for your child on their birthday. There are so many options to consider when it comes to choosing the perfect gifts and you need to consider their interests, as well as practicality. Combining fun and practical presents like Easter pajamas, with things that are more of an indulgence is a good approach to take. The right gift can really set the benchmark for the entire day, and this is something that you have to make sure you focus on as much as possible right now. This is something that you need to try to think carefully about as much as you can.
Have a Great Time
There are so many ideas that you need to consider when it comes to planning the ultimate birthday experience for your child. This is something that can be really important in their more formative years, and you need to make sure you come up with some of the best ideas that will play a role in helping you achieve this moving forward. You need to think about all of these factors and try to make sure you are focused on doing this in the best way.
But the most important thing to do to ensure birthday party success is to have a great time throughout the entire process. Keeping your joy intact during the planning will help your child have a great time before, during and after their birthday!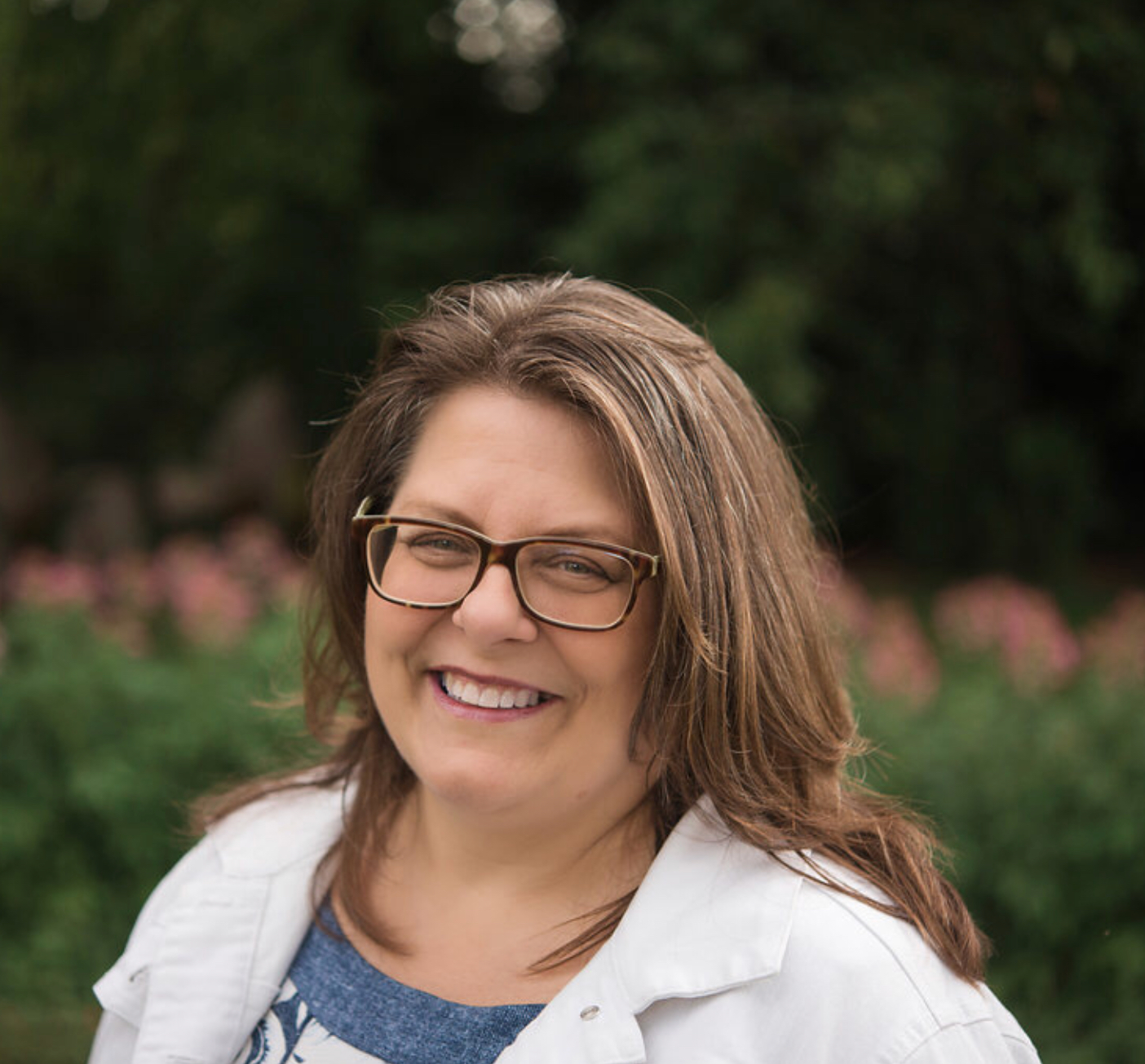 Homeschooling mom – 30 years and counting
Autism Mom
Movie reviewer/Travel blogger
Disney enthusiast